Friday 28th June
We had one of those serendipitous moments when you should be careful what you wish for. We almost changed our minds due to the wind, but stuck to our guns and went in search of Red-veined Darters and Lesser Emperor.

When we arrived at a favourite spot we bumped into another togger ( Stephen Guys ) who had seen a couple and mentioned there was something far more desirable around, two years since the last one was spotted here.

A Broad Scarlet ( (Crocothemis erythraea) was frequently flying in from the pond to perch on the gravel of the path. Now this was a moment of serendipity which at once was exciting and unexpected.

Stephen's friend, Andrew, had first spotted this rarity, visiting, like us, on a hunch, recalling the sighting a couple of years back.

All I needed now was a sighting and, if lucky, a photograph or two. Sure enough in flew a dazzling scarlet dragonfly, landing a few metres away on the path. A few quick and excited snaps to get in the bag before he was off again towards the pond.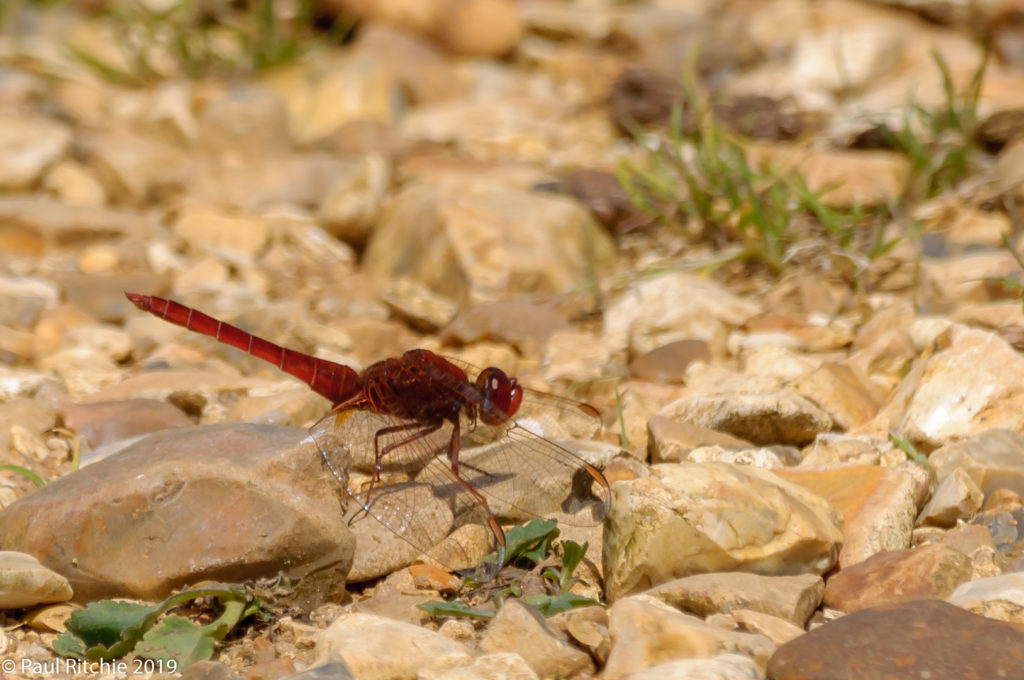 He flew to the path another couple of times before choosing a different perch on the fourth visit; this time low down in the grassy bank.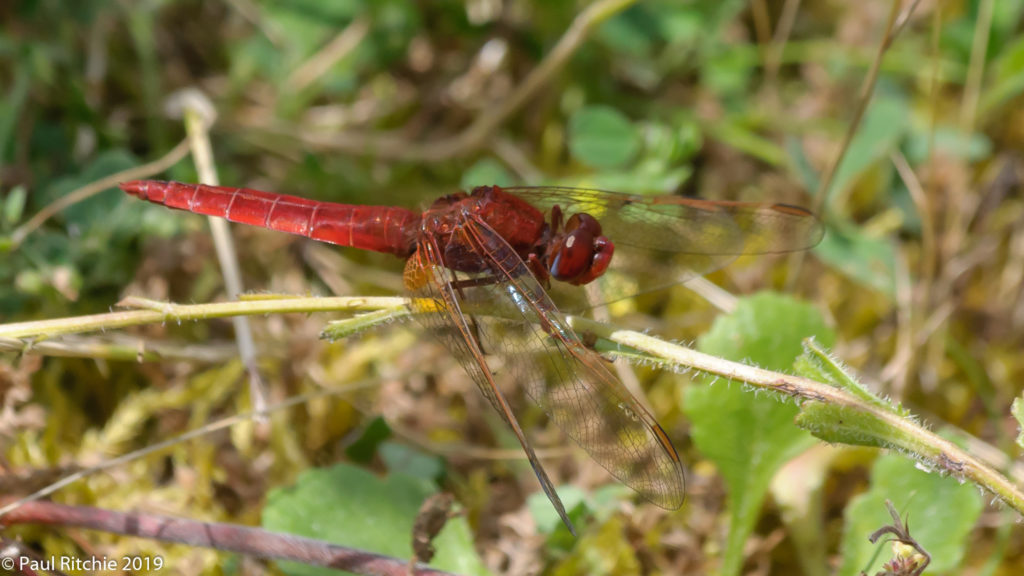 The best moment came when he flew in to land just a couple of metres away in the grass, staying slightly longer and appearing to be tolerant of our presence and interest.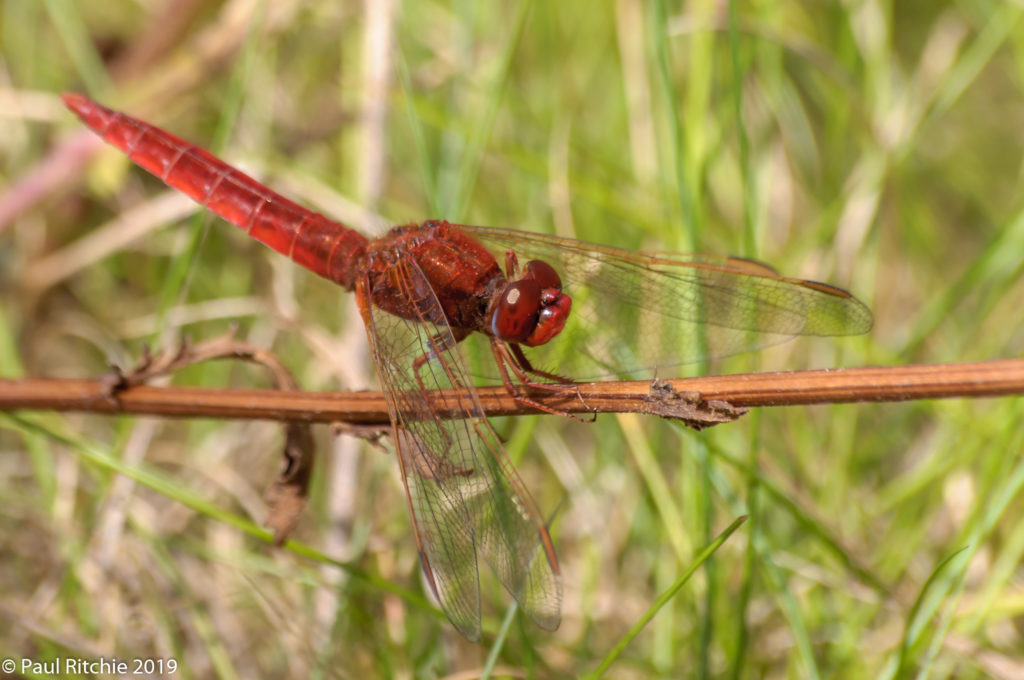 After this delightful opportunity he flew in once more to the path, across to a bare section of shoreline close to the lake before flying off never to be seen again.

What a fabulous dragonfly, and what a prize!

We watched the pond hoping for more glimpses, content to observe the Black-tailed Skimmers, Emperor and a tandem pair of Red-veined Darters. A male took time out to perch on a reed far from shore.

A walk through the grassy path disturbed another male. Returning to the pond we thanked the finders and walked back along the lakes hoping to catch a glimpse of a Lesser Emperor.
The strong wind kept most things low down and sheltered and it wasn't until we reached the top end that we had another encounter with another male Red-veined Darter, and another perched on a fishing stand, circling briefly before disappearing over the reeds.
At a sheltered bay we noticed a scuffle and stopped to watch. A resident Emperor was defending his territory against two Lesser Emperor.

Too far out to attempt a photograph, only a confirmation record, so we watched as both flew along the shore, frequently returning to do battle with the native.

Two targets achieved and a very special visitor.
Three migrants in a day.
I'd call that a result!

A great many thanks to Stephen and Andrew who could've kept it their little secret and we may have been none the wiser.