Spring is such a wonderful time. The warming days, increased birdsong, new blooms. The anticipation can lead to false starts and impatience, and the subsequent years have taught me to be patient.
My good friend Marc kicked off the season with a garden pond emergence in Kent and the first wild sightings were some days later in Cornwall, which is totally unsurprising. A wave usually heads eastwards with Devon, Dorset and Hampshire following on.
Naturally I've been keeping an eye out for sightings and taking a few trepidacious walks to a couple of previously successful spots, but the deciding factor is an unbroken period of warmth and calm.
With the promise of a pleasant couple of days I took my first trip westward into the New Forest on Tuesday (10th). An average wind speed of 5mph meant a look in at Milkham Bottom might be worth it followed by a look in at Broomy Pond, usually the first New Forest pond to produce results. Despite a search of the banks and surrounding heath neither would claim the prize this year, so I continued on to Hurn.
Town Common bristled with reptile action and I encountered more Peacocks (the butterfly) than in previous days.
It was while I was watching one of the latter that I noticed the familiar and welcome sight of a teneral Large Red rise from the heather. That surreal feeling when time appears to stop as tunnel vision takes over is the type of memory that remains forever.
Then panic set in as I tried to remember my stealth skills, which, after a winter of sloth, are a tad rusty. I needed to get in position, but in came the Peacock again to disturb my quarry before a clumsy step by yours truly cast a shadow which sent my prize into the safety of the tree canopy.
I spent the next hour in hunt mode desperately searching for more until I admitted defeat, but the day wasn't over yet. There was still Ramsdown. I remembered the top pond was usually reliable for early sightings and sure enough it wasn't long before I found a teneral male in the reeds.
At least this one had the good grace to allow me some photos.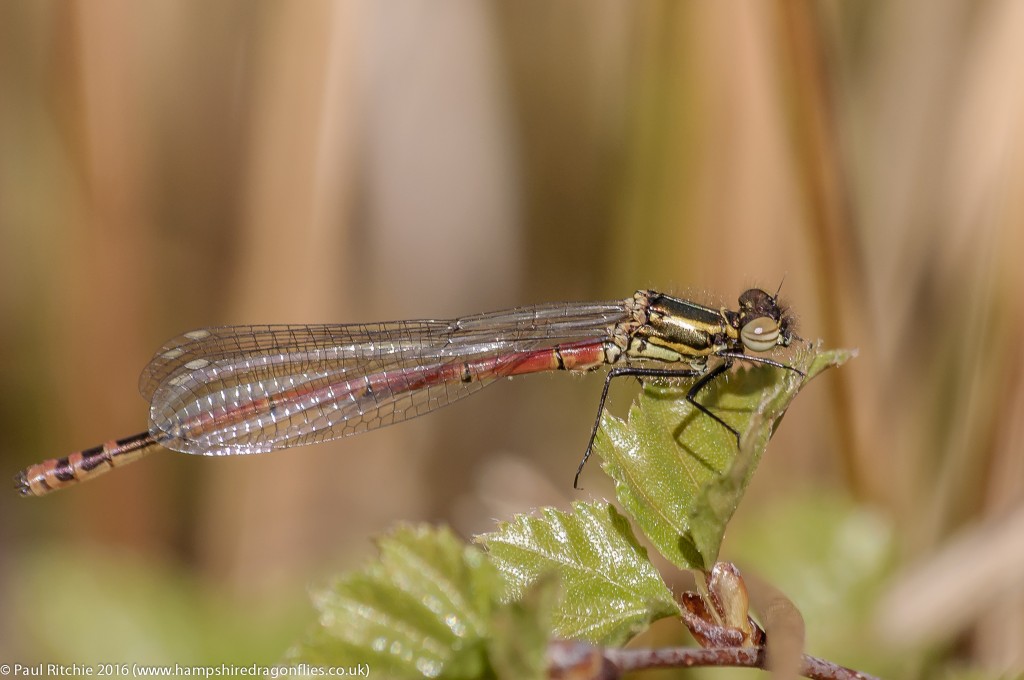 Satisfied with my find I took a short walk around the pond margins flushing three more before calling it a day.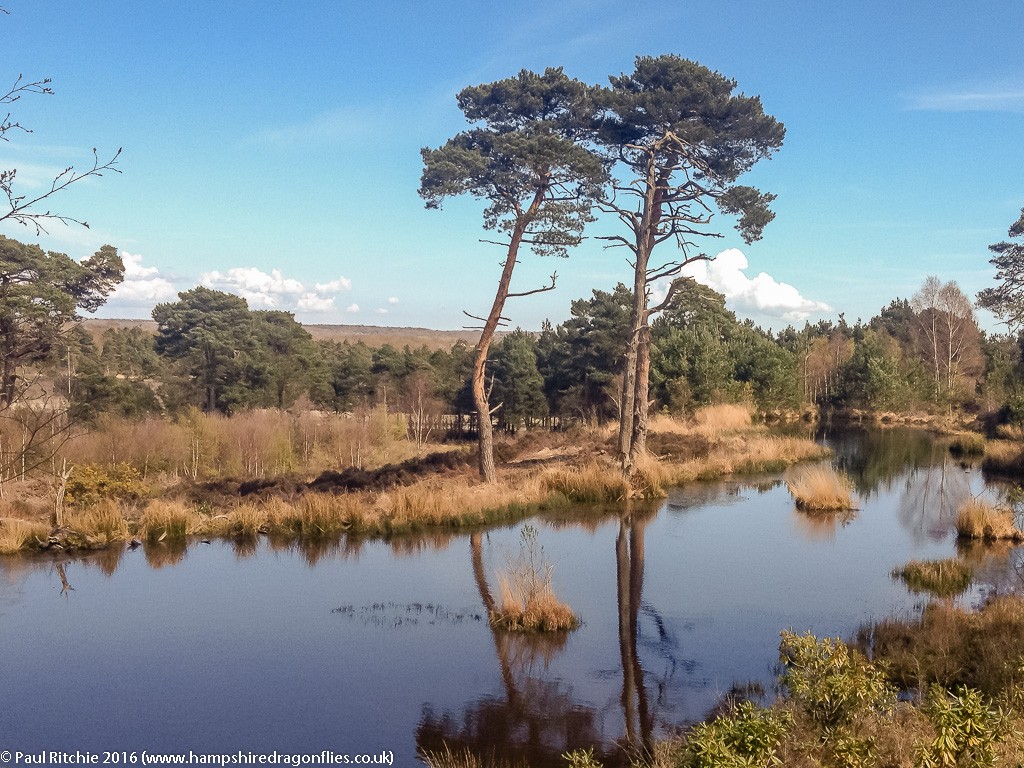 At this point I must praise Chris Dresh and his team of volunteers for their sterling work opening up the ponds on Town Common and clearing the restrictive row of trees on the above pond at Ramsdown. The two Pines are all that remains over a barrier which prevented exploration along the north-east shore.
A few more weeks and we will begin to see some diversity, but for now let us celebrate the start of a new season!