A warm welcome to my readers for the start of a new season.
Happy to say my season started this afternoon less than half-a-mile from my doorstep. A small greenway bordering a stream providing one of those important 'rural highways' for our fauna. The path itself has been closed for two years through the inevitable urban vandalism, the last being setting fire to the raised board walk.
The landowner has now re-routed the path to skirt the wooded valley, following the field edge and cutting a corner of the horse pasture to include a small, but rather charming, pond. With this new discovery I made a promise to myself to give the path a weekly visit, and it has already proved productive with new season butterflies.
It was while I was searching out a female Orange-tipped when I spotted the familiar gossamer wings of a teneral damselfly. Luckily (she) landed not too far away on a bramble stem, but still proved amusing by hiding herself behind the branch. After much frustration and repositioning, she obliged.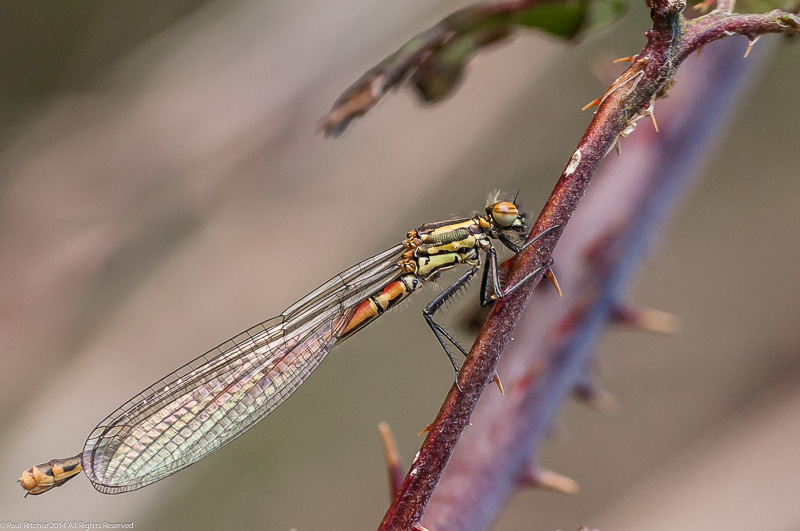 I have been keeping an eye out in the New Forest with a visit to Broomy – normally the first pond to show signs – on Tuesday and Friday of last week – but only the feeder insects were in attendance. Last year I had my first at Studland Heath in Dorset, so to find my first so close to home is doubly joyful!