While out on Saturday at a favourite butterfly location, our car was broken into. A rock had been thrown through the back window spreading shards of glass throughout the interior. Luckily most things of value were ignored in preference for my beloved hat!
Unable to get a reasonably priced repair over the weekend we had to choose our location carefully for Sunday's promised heatwave. Luckily we knew just the place – a hidden valley with secure private parking only a stone's throw (sic) from the car.
The promised heatwave had delivered wonderfully and several dragons & damsels were on the wing, including a good number of Common Darters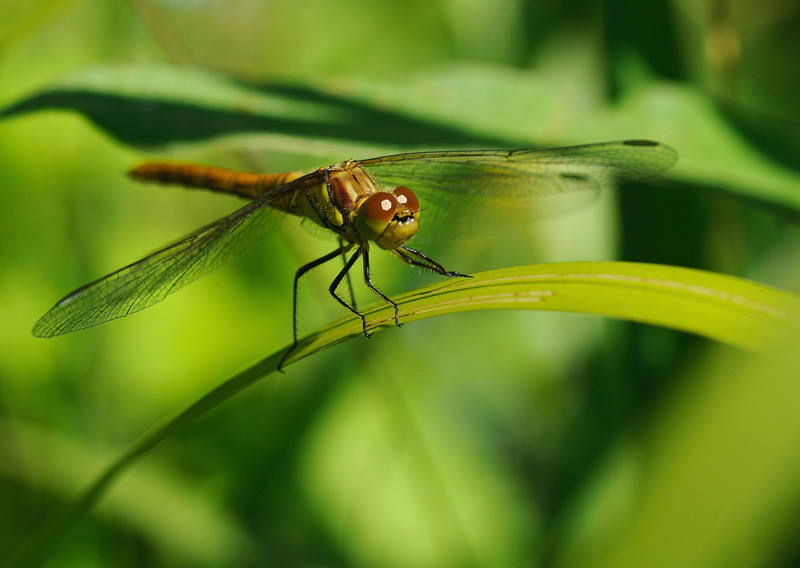 There were also a few immature Ruddy doing the rounds, but I failed to get a decent photograph of these. Damsels included the usual Blue-tailed.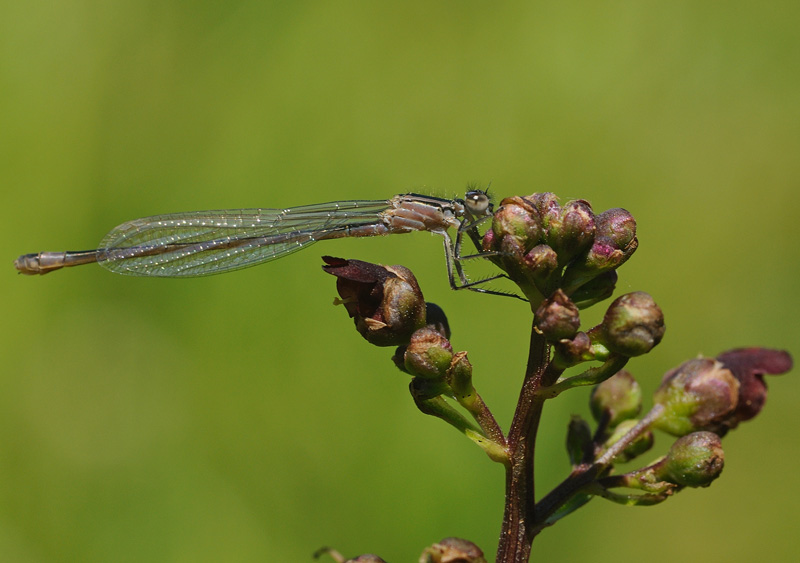 There were also several Large Reds and Azures – of which I believe this is a female.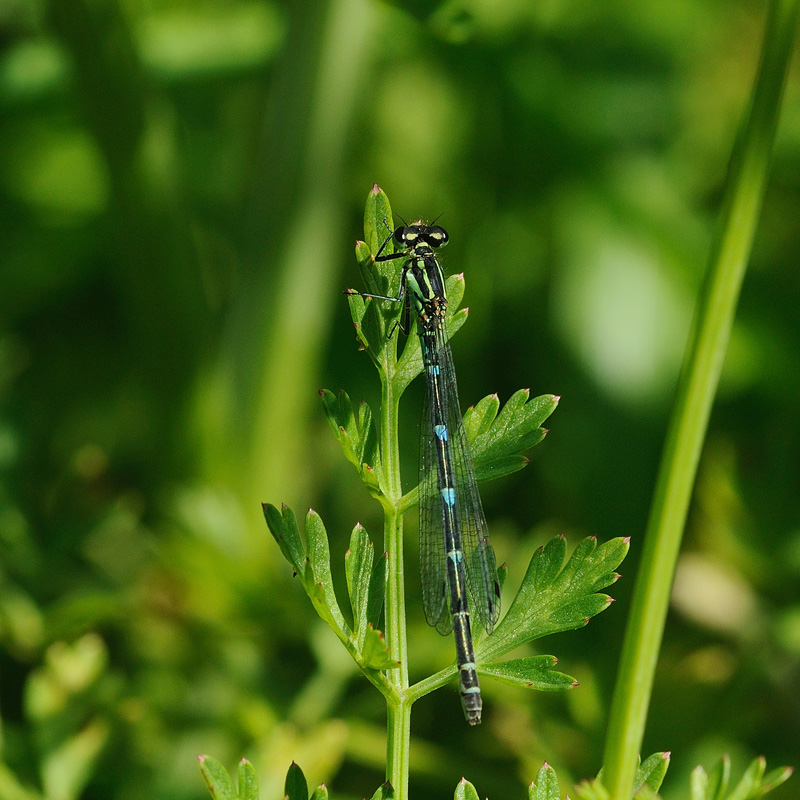 Across the pond were a couple of patrolling male Emperors and tucked away in a sheltered area was a female ovipositing on the lilies.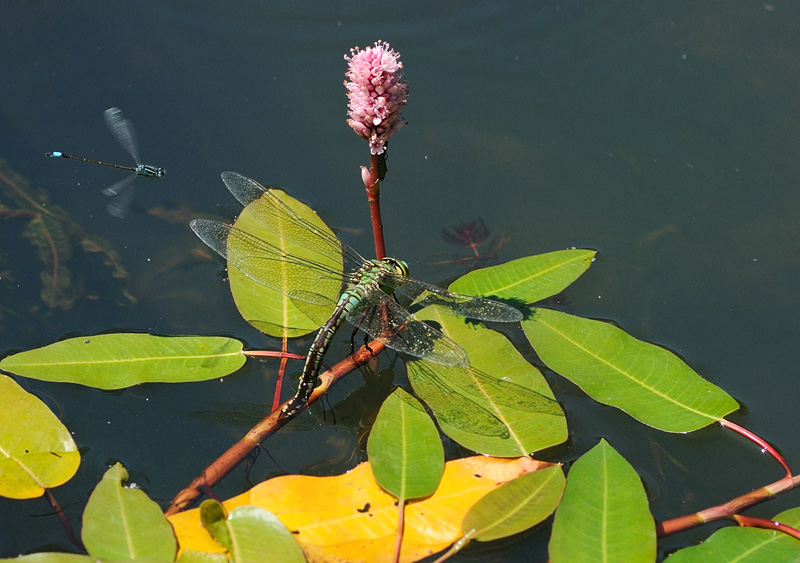 Joining the Emperors on the pond were a couple of Four-spotted Chasers and about half-a-dozen Male Black-tailed Skimmers who occasionally came into land low down on the bank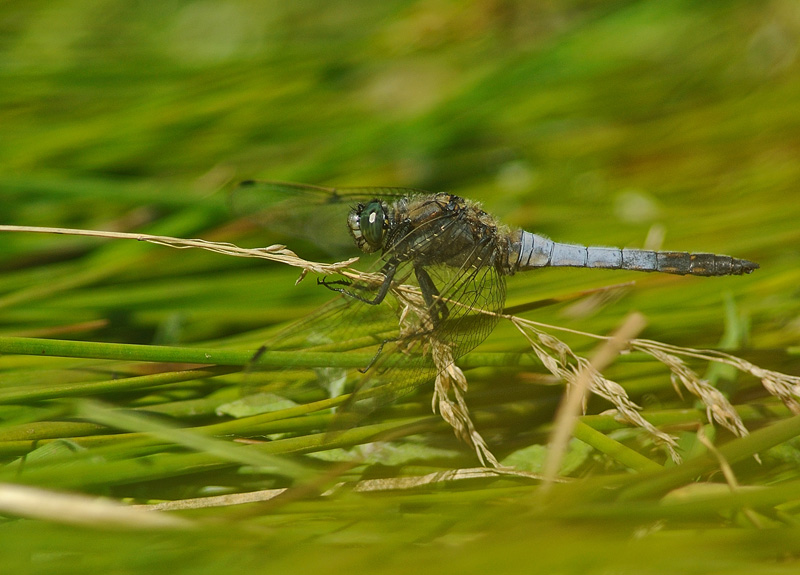 We spent a good few minutes watching the aerial acrobatics of the Male Emperors and I took the opportunity of grabbing a shot as one exceptionally vibrant individual came in to perch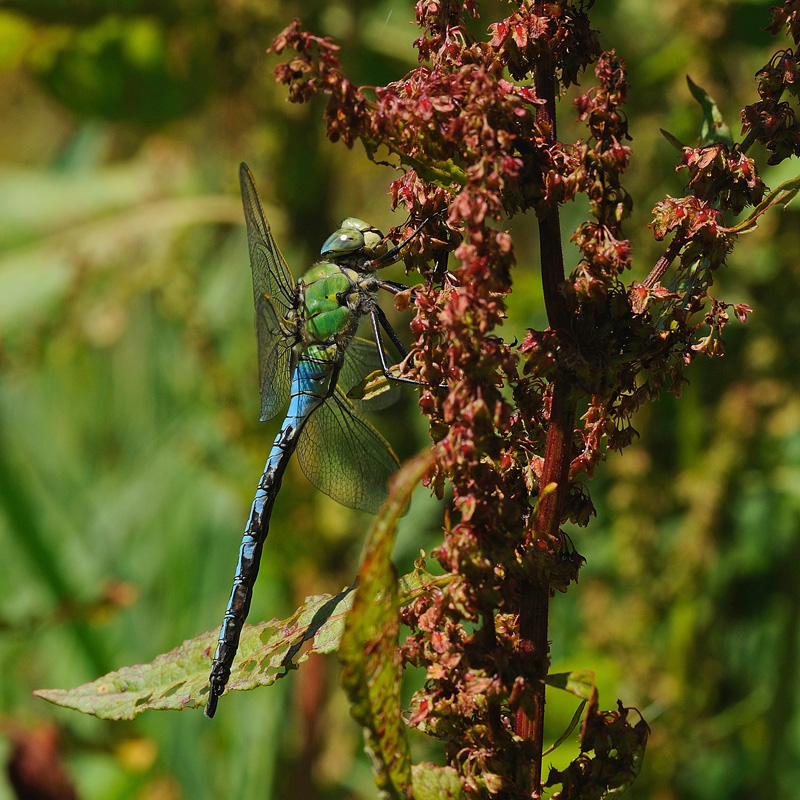 Shortly afterwards we heard the unmistakable sound of copulation as a male Black-tailed Skimmer found a willing female and proceeded to parade her around the pond. This is the first time I have witnessed this species in cop and I was determined to grab a photo despite the fact they were on the wing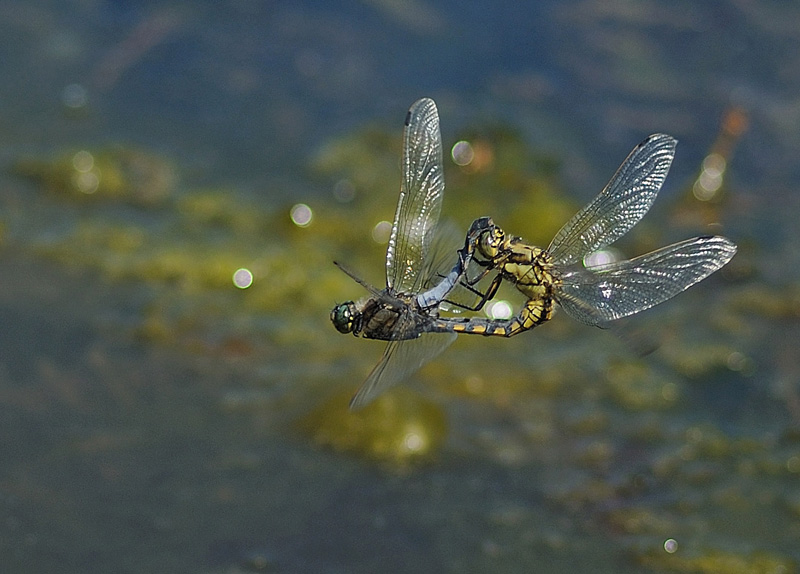 We spent an enjoyable 3 hours at this peaceful location before moving on to Crockford Stream in the hope of finding a Golden-ringed. Despite the perfect conditions, activity was muted with only a few Southern Damselflies, the odd Beautiful Demoiselle and a few Keeled Skimmers along the stream.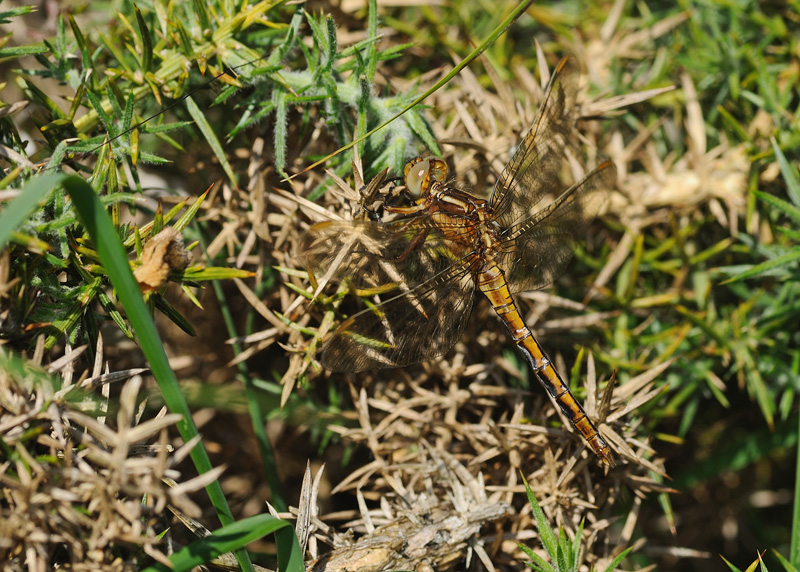 On reaching the clearing we did find our intended quarry