On Monday 20th I chanced my arm at Badminston in the hope of seeing a few more Red-veined Darters, A lot cooler than the previous Sunday with a stiffer breeze meant sightings were few & far between. No tenerals were to be found over the small pool this time, but there were a couple which looked promising around the margins. Unfortunately I couldn't get near enough to confirm they were RVD's, but the colouring looked right.
I continued to the far corner of the eastern pool where the shore was alive with Ruddy Darters – the most I've seen in one place in the New Forest. Totally failed to get a shot though. A female Golden-ringed rose briefly with my passing, landing not too far away ina thicket of gorse.
Onwards to Crockford – a more correctly Beaulieu Heath – where I was anxious to explore the upper reaches around Two Bridges Bottom and Deep Moor. Crockford Stream is sourced from these two locations, although the main body of the stream flows from Deep Moor; an apt name should you venture too far.
Besides several Keeled Skimmers, a few Golden-ringed and Beautiful Demoiselles, there was a male Emperor patrolling the ford pond, ideal for practicing in-flights.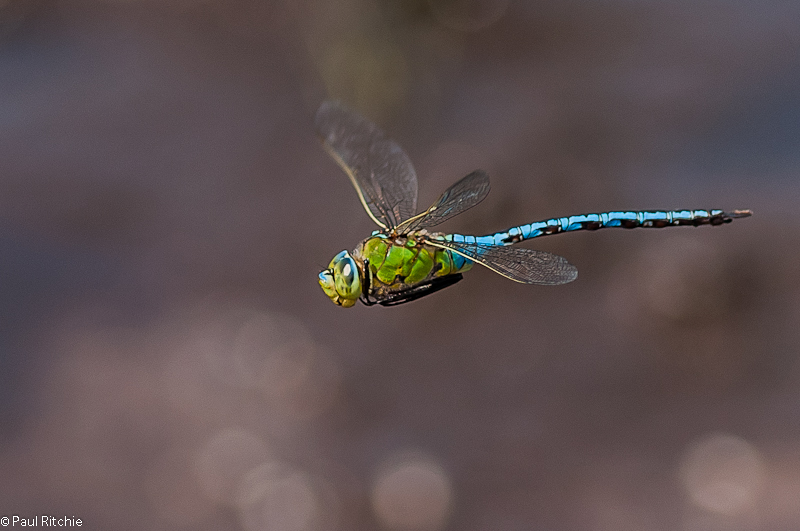 I spent about an hour with this individual who became increasingly brave and inquisitive, allowing for some wonderful opportunities.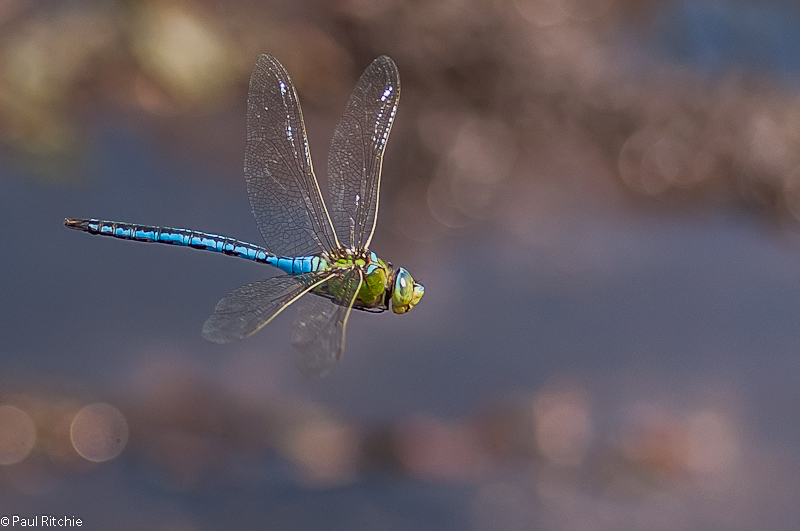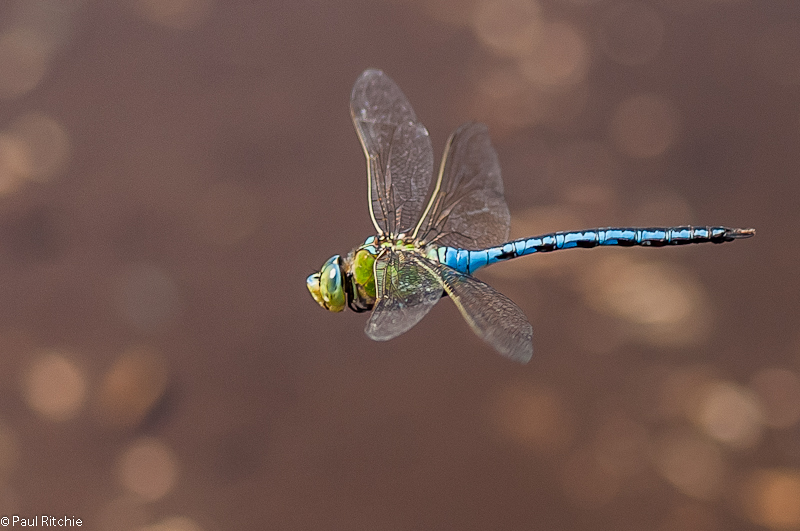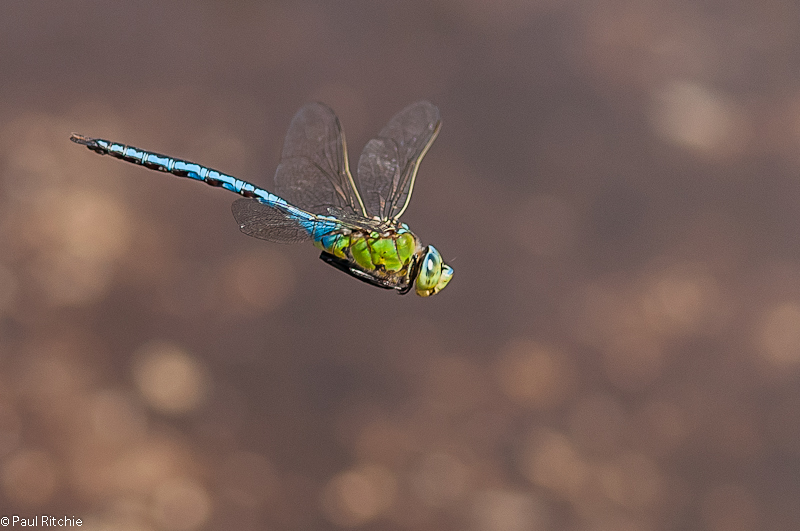 Following downstream more Golden-ringed, Keeled Skimmers, Beautiful Demoiselles and Southern Damselflies, and at the main basin I'm pretty sure the male Golden-ringed was our resident from 2 weeks ago, looking a little worn.
Through the thicket more Keeled Skimmers, Common Darters, a Southern Hawker, a Migrant Hawker and a couple more Golden-ringed before I called it a day.
Wednesday promised bright sunshine, but delivered cloud and strong gusts, Continuing on my Crockford quest I investigated a small stream to the west, NE of Pilley. As soon as I got out the car there were two Golden-ringed battling at the ford, and another couple upstream with Keeled Skimmers, Beautiful Demoiselles, Southern Damselflies and Common Darters.
Continuing on I decided to visit Lower Crockford for the first time in two years, following the stream at Shipton Bottom up & downstream where it merges into Crockford Stream. This is a wonderfully quiet area with pretty much the same species as Upper Crockford, the feeder stream proving very productive. Where they meet is a beautiful open lawn area with yet more opportunities.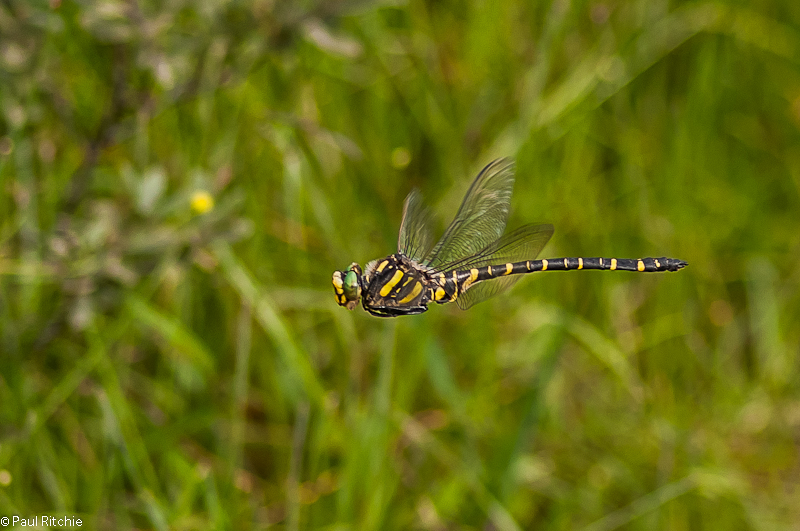 As I was here I couldn't resist the main basin, and decided to attempt a Beautiful Demoiselle in flight.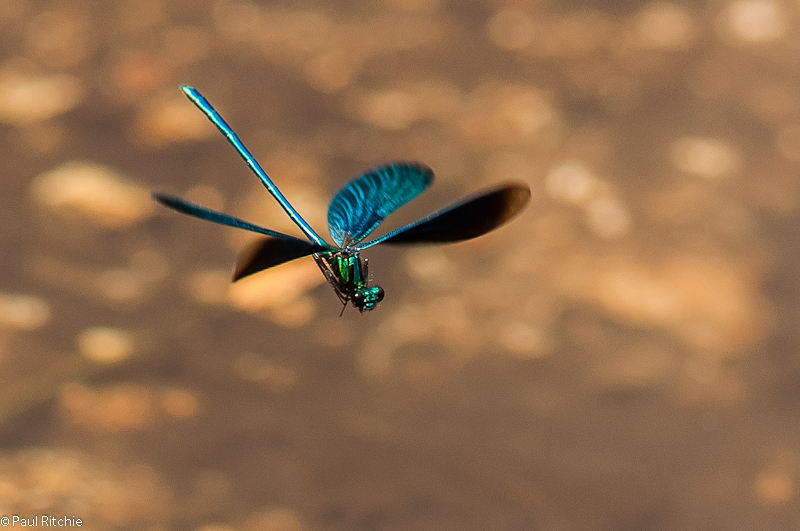 Onwards to Badminston where I met Paul W and together we did a tour of the ditches & pools, finding 20+ Red-veined Darters and over 30 exuviae at the breeding pool.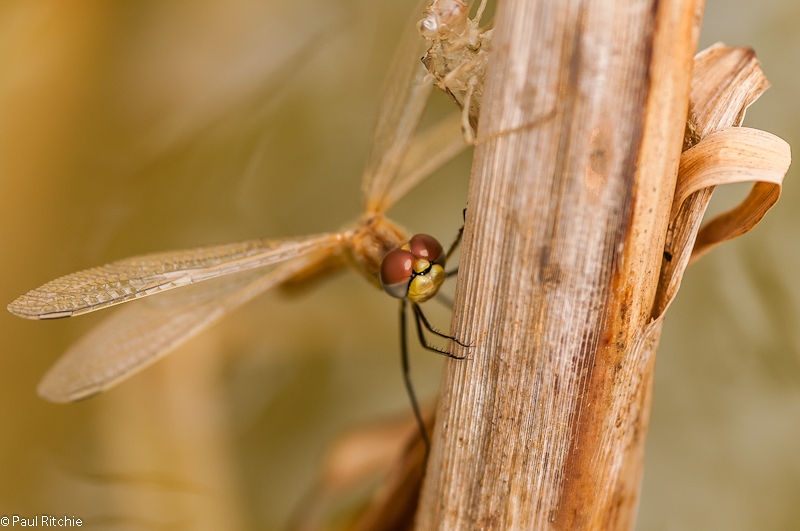 Along the shore of the far pit were Emperors, Common and Ruddy Darters, Black-tailed Skimmers and in one sheltered bay a hive of Common Blue Damsel activity.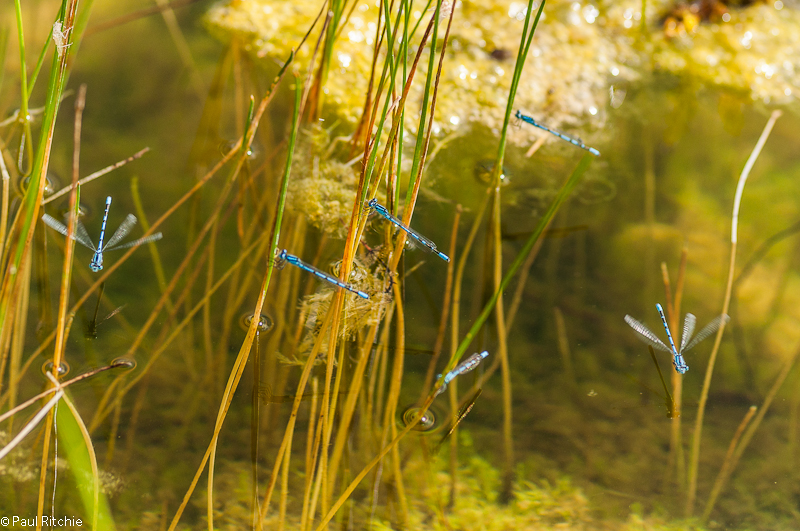 The Ruddy's were proving difficult subjects but across the other side of the pits I managed a perched male.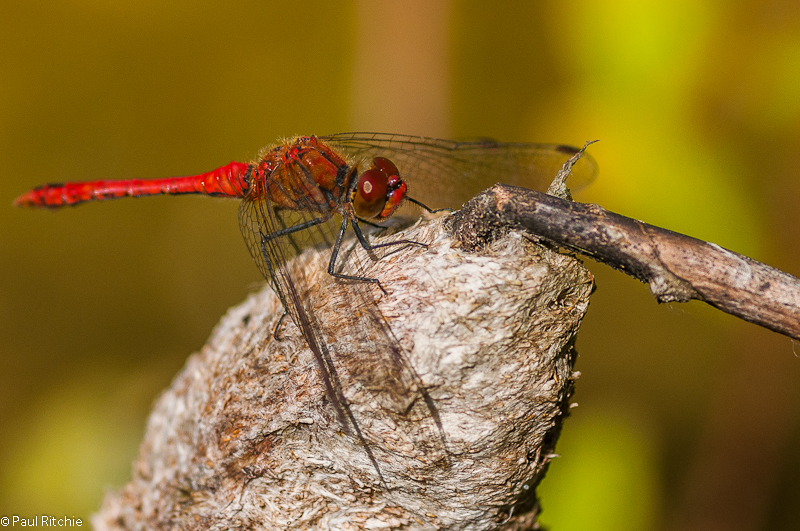 I still needed a decent RVD female shot and was rewarded with a couple of opportunities to round off a fabulous afternoon.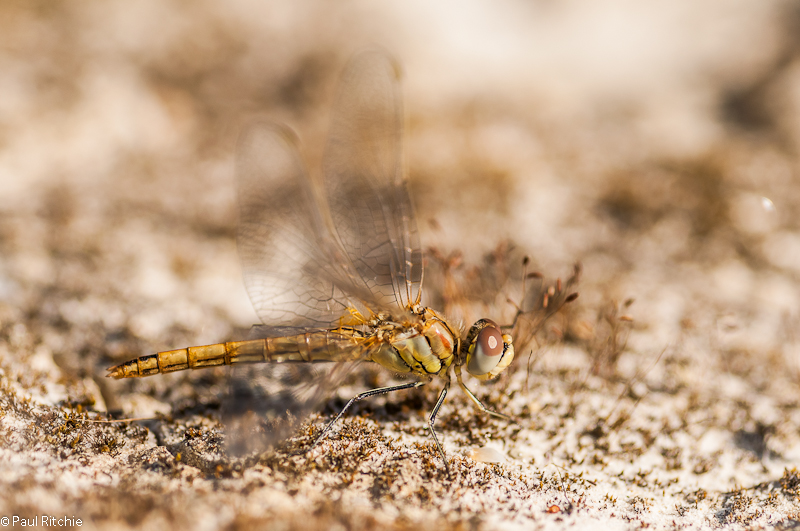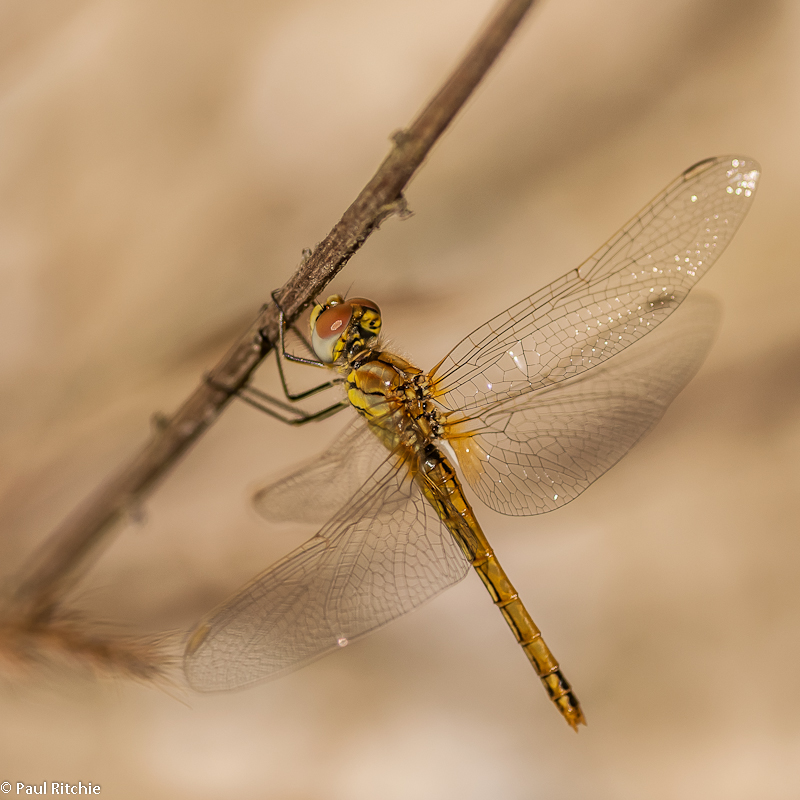 Sunday morning I returned to Badminston, unsurprisingly bumping into Paul W again, and joined a little later by two other enthusiasts.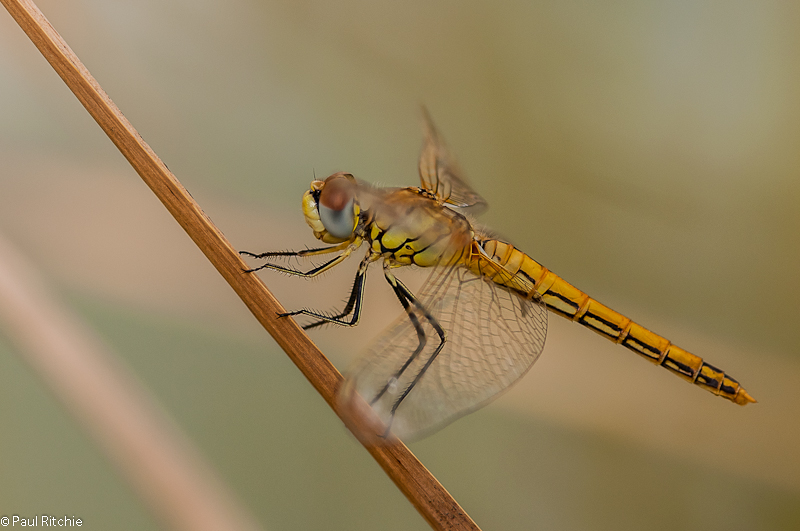 The change in wind direction had dispersed the majority of the tenerals into a small and reasonably sheltered sandy area with ample perches. This didn't necessarily make them any easier to approach, but perseverance paid off.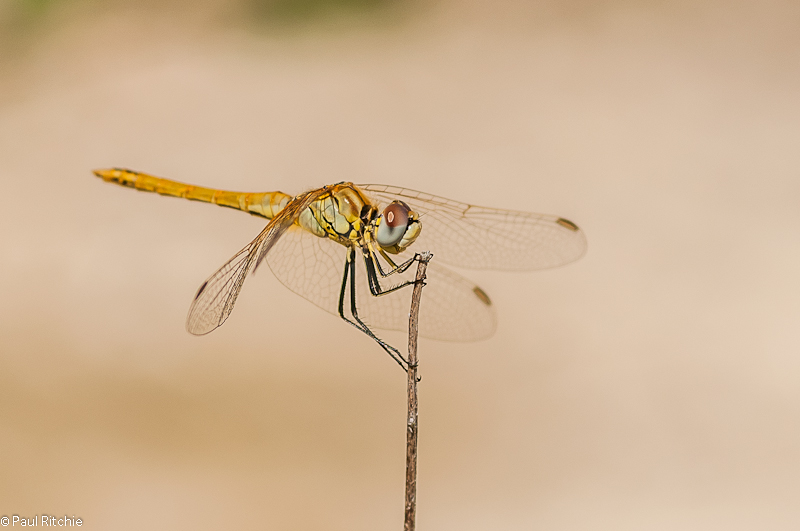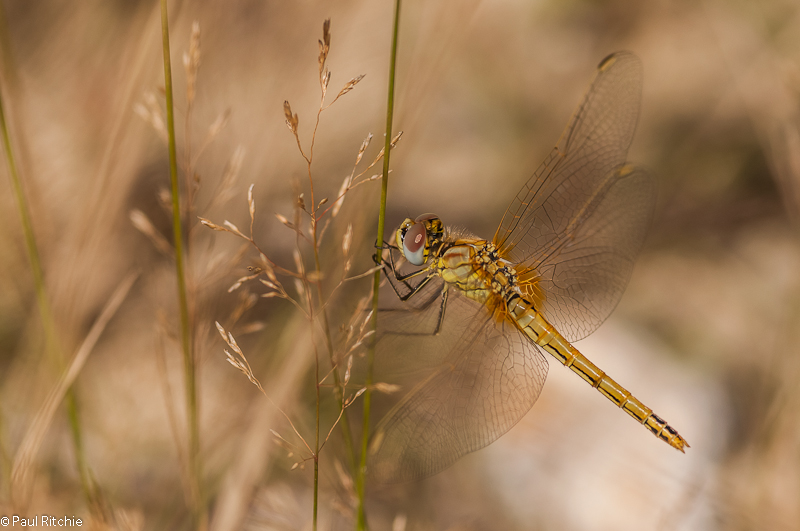 While I was exploring this area a shout went up as a female Lesser Emperor was spotted over the far pit. I managed a couple of glimpses but she didn't stay around for long. Time was also moving on and I had to meet Sue at Pennington, but not before I had a brief time with Paul Brock who I bumped into on my way out.
Unfortunately Pennington proved to be an anti-climax as the clouds drew in, the wind increased and even a brief shower put pay to any decent action. No worries though, as the morning had been worth it!