A reasonably good forecast for Thursday meant a trip to the pond followed by a visit to Bentley Wood, firstly in case the Pearl-bordered Fritillary butterflies were out, but also to check the progress on the ponds. But more of that later.
At the pond the promised sunny intervals were mostly absent; although our cloud appeared to be surrounded by blue sky. Isn't that just the way sometimes?
No matter. Despite being too cool (and probably too early) for activity over the water (it was a cold night), we did manage to find a few Large Red, including one which chose the wooden bridge to emerge.
It wasn't long before our passage through the gorse thicket disturbed a few (immature) Broad-bodied Chasers, the majority flying out of reach. Luckily I managed to stealthily pursue an immature male who was reluctant to travel too far.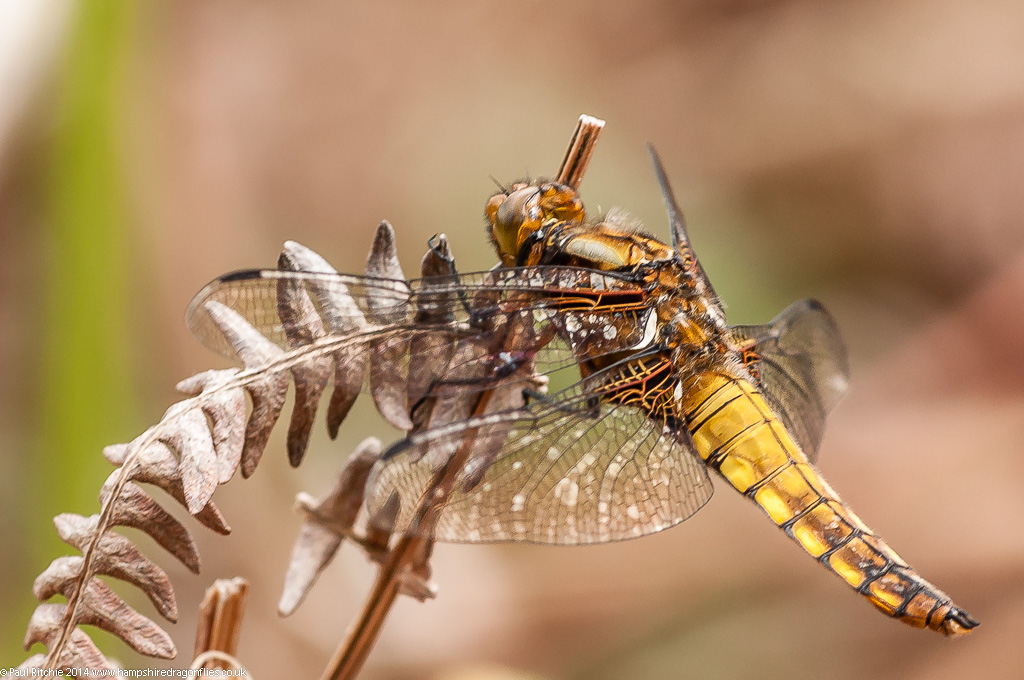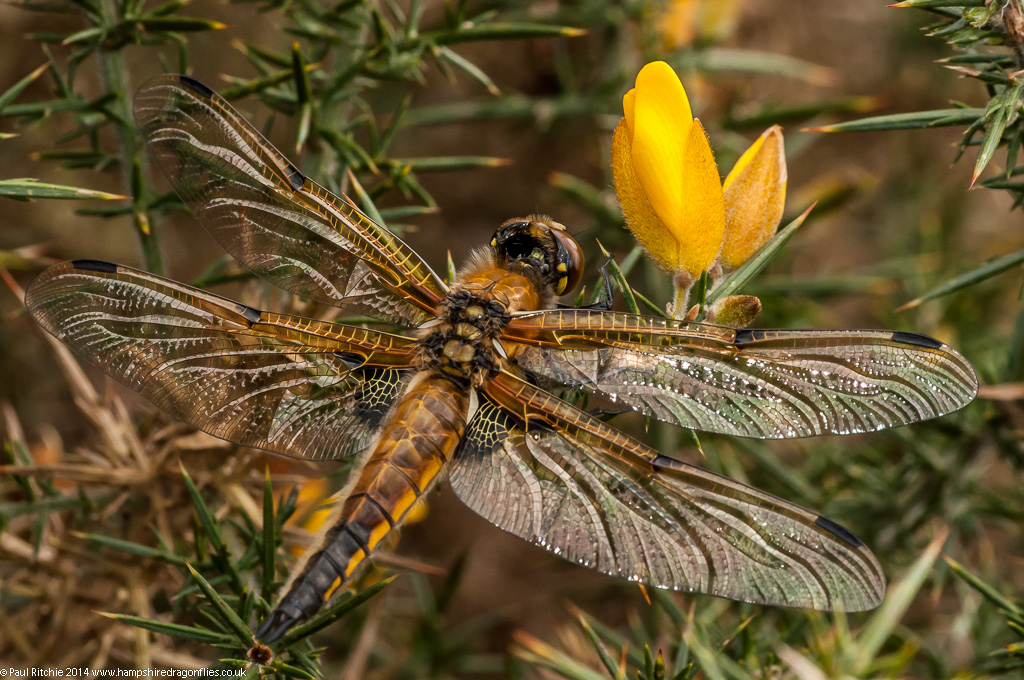 That'll do for me!
Next stop Bentley Wood…and that turned out to be a real disappointment. We failed to find any Pearl-bordered Fritillaries, and failed to find any other butterflies except a couple of passing Brimstones and a solitary Small White. The Eastern Clearing – and much of the wood – has suffered though with the recent downpours, and has reverted to a sticky quagmire with little appeal for butterflies. Birdsong was entertaining though!
The ponds were just as disappointing, with just a few inconspicuous Large Red and no sign of any exuvia.
Feeling that we may have peaked too soon, or simply chosen the right location on the wrong day, we reminded ourselves that we at least had something to go home with.
Except the day wasn't over yet.
Curiosity convinced me to call in at a pond recommended by Paul Winters on the way home. This pond isn't the type of pond I would normally consider, being (I'm presuming) man-made on the site of a (relatively new) business estate right next door to the M271.
But it was worth it for the addition of two new species for this season;-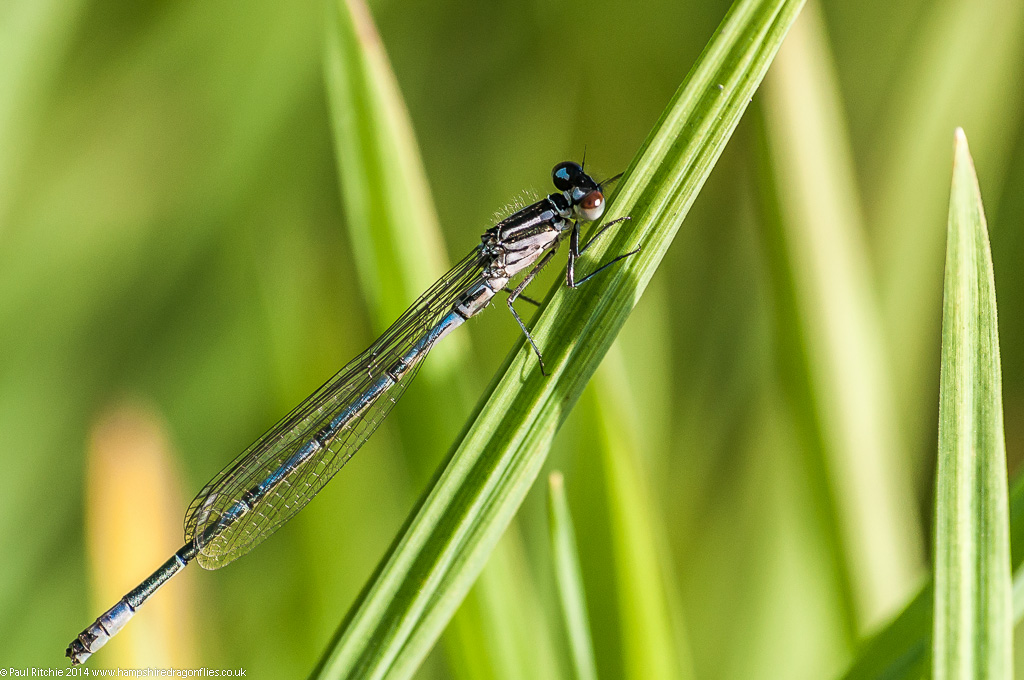 There weren't many. A quick foray produced around half-a-dozen Azures and a solitary Blue-tailed Damselfly.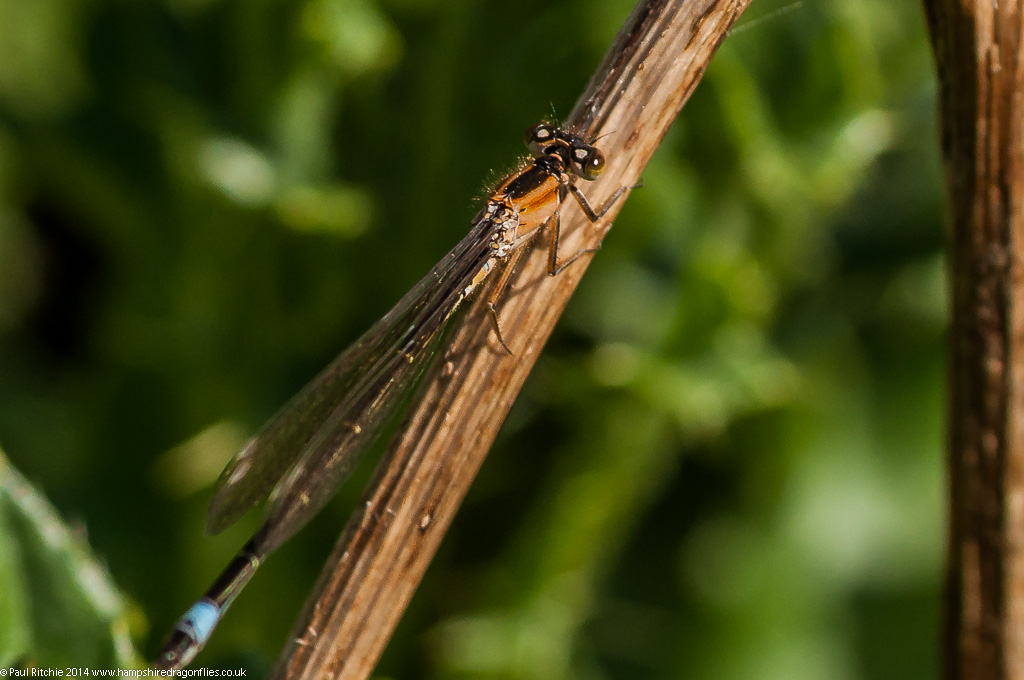 It would've been nice to get a better shot, but there's plenty of time for that! This short visit to an unfamiliar location more than made up for the three hours since I last had chance to use the camera.