On Saturday I decided to visit a few sites in the South of the New Forest, hoping at least to find some shelter from a very stiff breeze. First call was Rushbush Pond. A reccie of the extensive gorse thicket close to the road failed to reveal anything of interest, and I had to wait until I approached the pond itself before I saw anything other than moths.
A few Common Blue and Large Red Damsels were huddled in the young heather and a few Four-spotted Chasers were seen lifting only to be carried away on the breeze. A favourite corner at least produced a vibrant female Broad-bodied Chaser.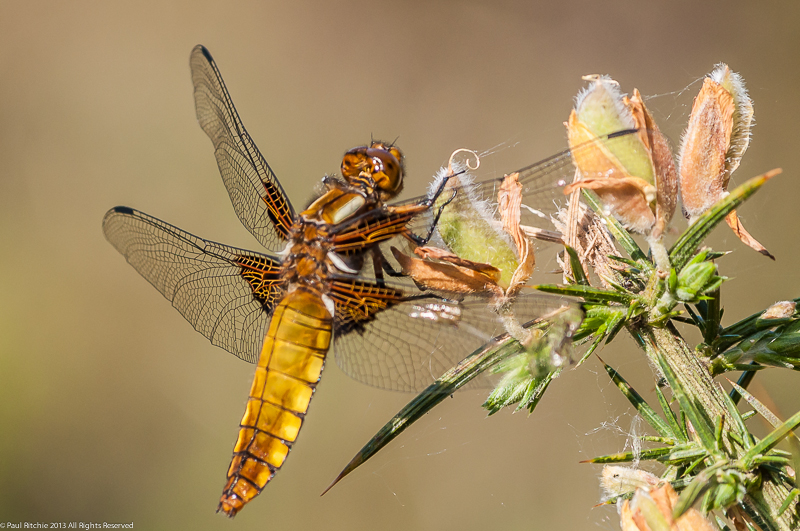 In truth 9.30am was a little too early, but after a couple of days rest I was eager to get out.
Next stop Badminston Common, which revealed the usual Large Red and Common Blue.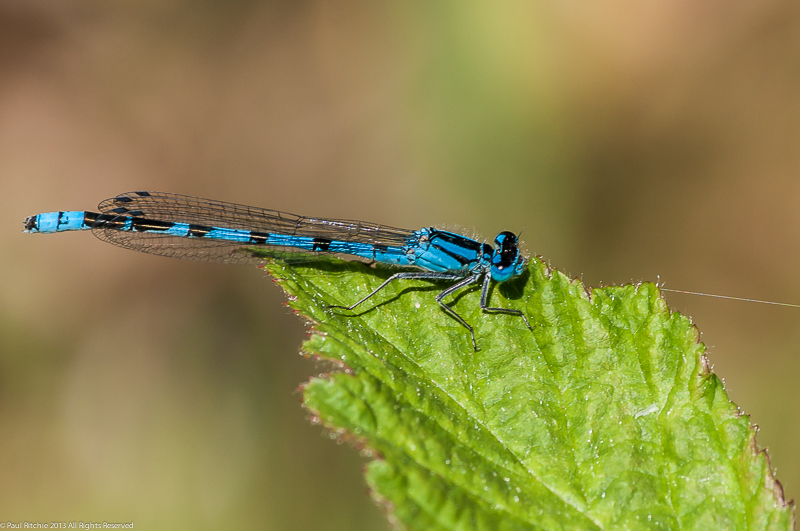 I had hoped to see a Hairy, or maybe an Emperor, but the the only larger game braving the breeze over water was a Four-spotted Chaser.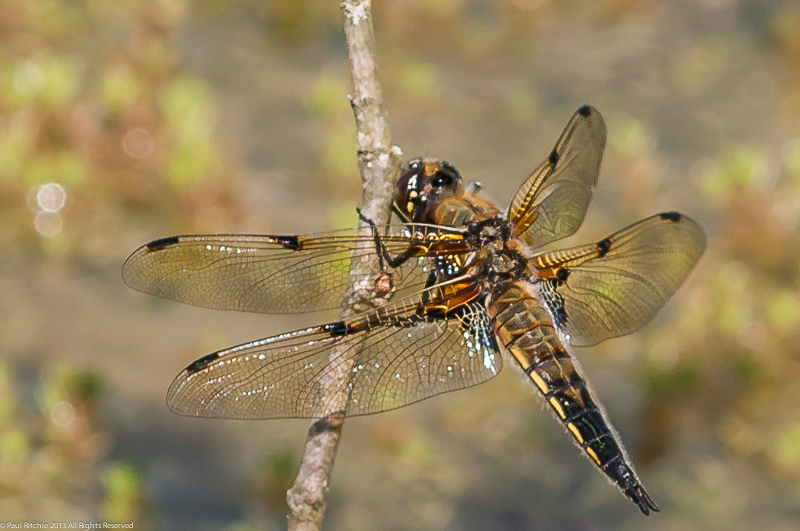 It was along the path that I found something different. Hopping from one terrestrial perch to another was the welcome sight of a male Black-tailed Skimmer.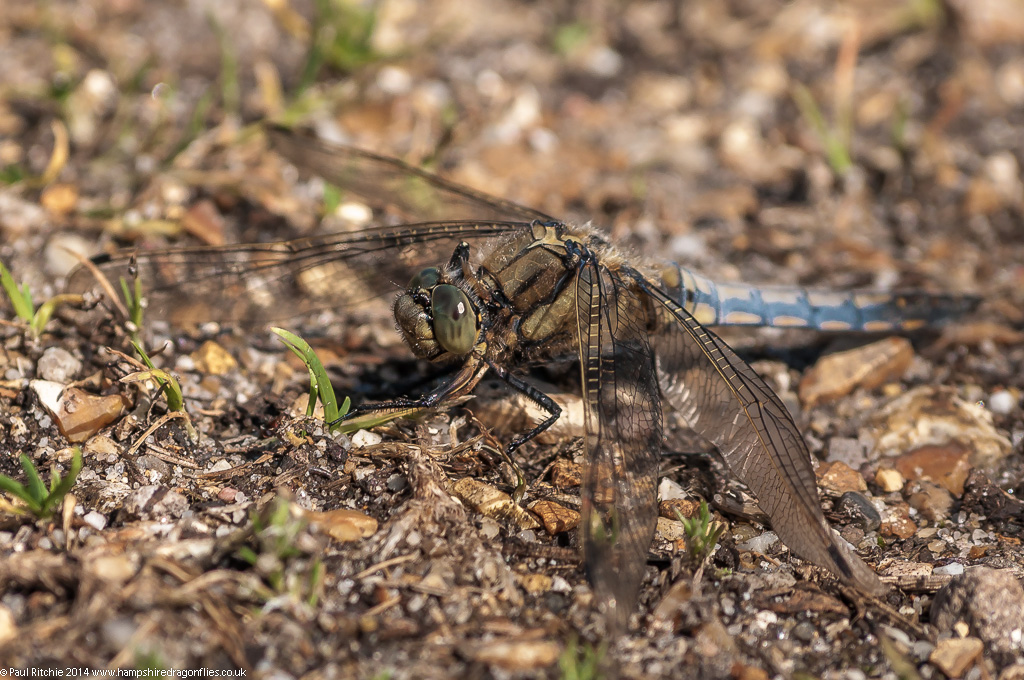 I'd forgotten how infuriating they can be with their habit of landing on the ground. I had considered lying down to get some depth, but as I couldn't complete the manoeuvre in the two seconds he perched, I chose to kneel.
Next stop Pennington and I'm pleased to report it's woken up considerably since my last visit. Along with the usual suspects there were a good number of Red-eyed in tandem over the water. Blue-tailed were disappointedly low in number, but several Beautiful and a couple of Banded Demoiselles brightened up the foliage.
At the far end a couple of male Black-tailed Skimmers were holding court, and patrolling the middle and other end were a couple of Downy Emeralds and, most welcome, a couple of male Hairy Dragonflies – the first I've managed to see this season. I tried, and failed, to grab a shot as they sporadically appeared to weave in & out of the reeds at a frantic pace.
On the way back I called into Crockford, because driving past would be unforgivable. Still wet & muddy from the Spring and the topping up from Friday's thundery showers. A few Four-spotted and Broad-bodied Chasers were patrolling the pools and occasionally a teneral Keeled Skimmer rose from the heather. Along the stream itself were a very few Beautiful Demoiselles and the inevitable Large Red.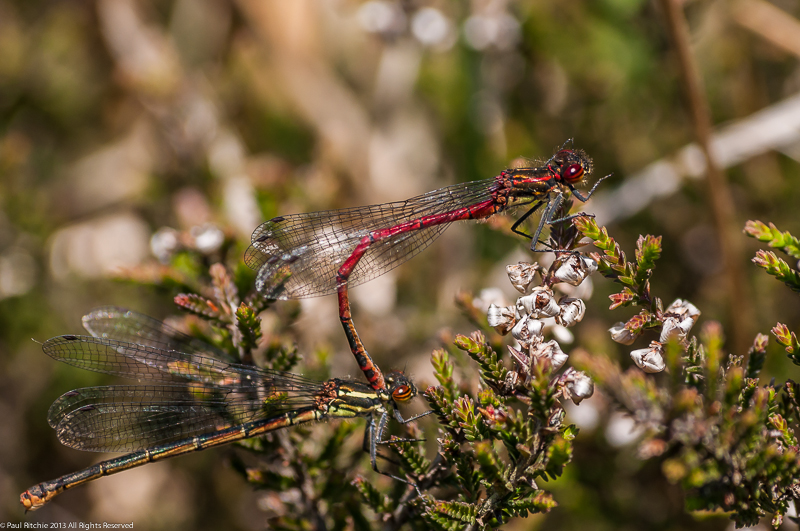 Showing well in the shelter of the bank were several Southern Damselflies.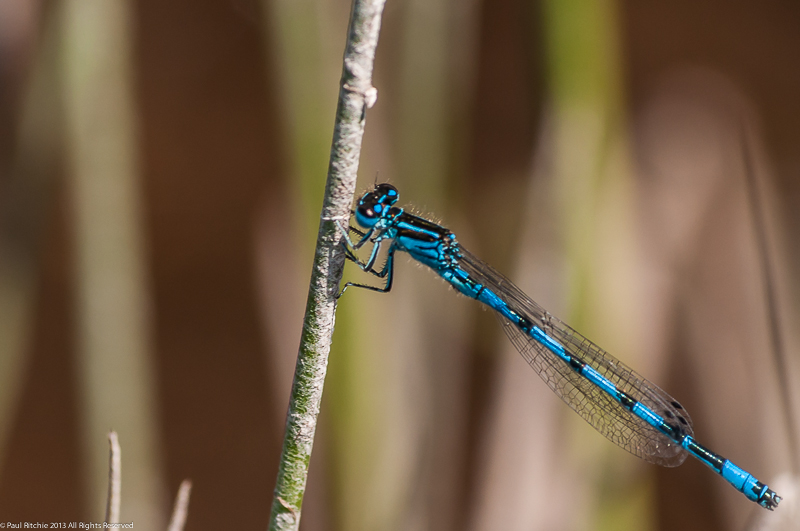 So three new species added this season, the elusive Hairy being the highlight.