Getting worryingly frustrated with the lack of greater diversity, I decided to hone in on what was available without repeating myself unnecessarily. A combination of not encountering a new challenge on the larger front, realising the Downy I was chasing wasn't going to play ball and the realisation after two hours spent pond-side all I really had to show was a Large Red.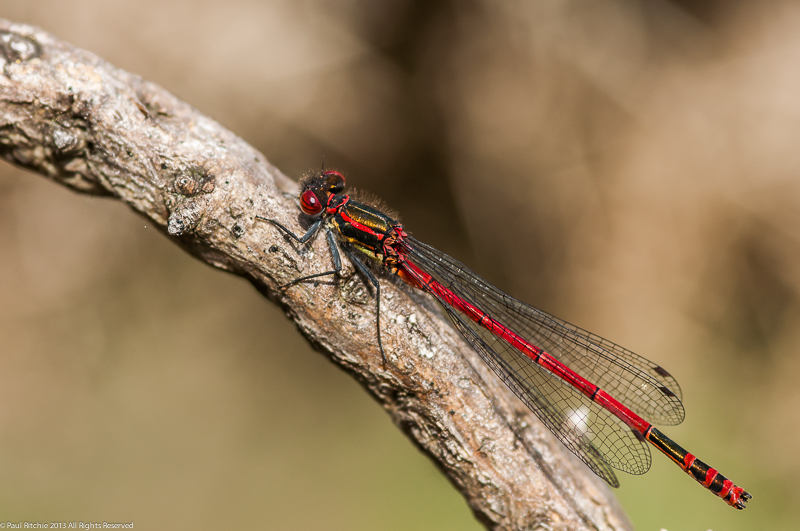 With a relatively dull Monday forecast – commitments and weather-wise – Sue & I took a couple of hours to brush away the stench of city life with a visit to Swanwick Nature Reserve. We didn't expect much, but we did want to check on the populations of Blue-tailed – sadly lacking on my recent visit.
There were a few around the main lake, but thankfully the higher population were scattered throughout the small open meadow bordering the fishing lake. Not the usual swarms – just a scattering of males and variant females.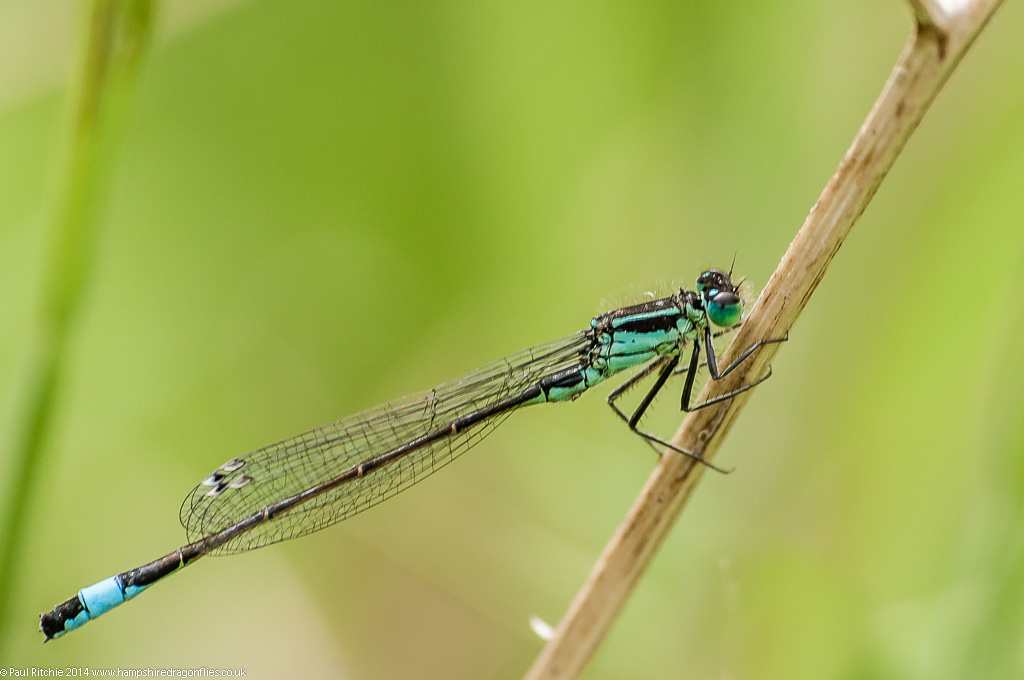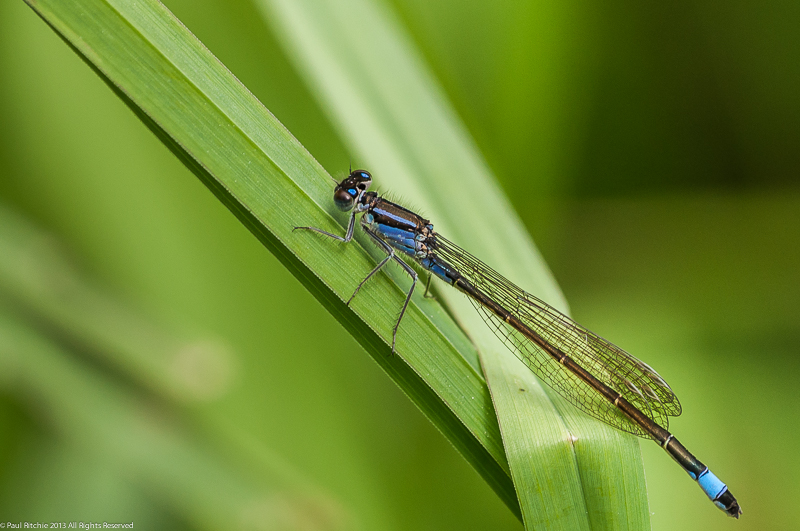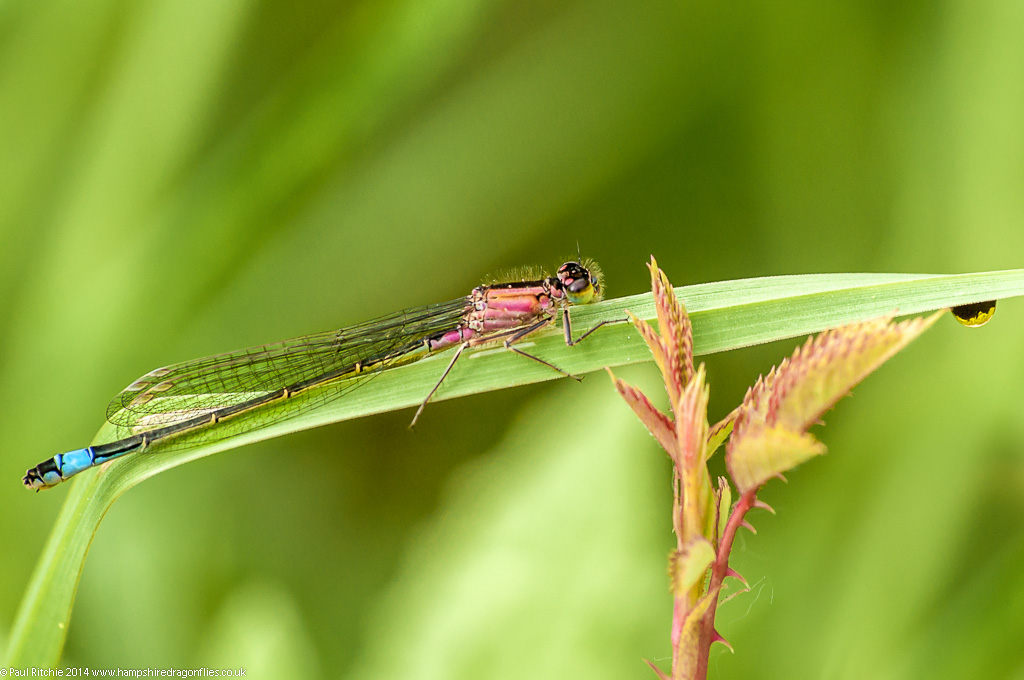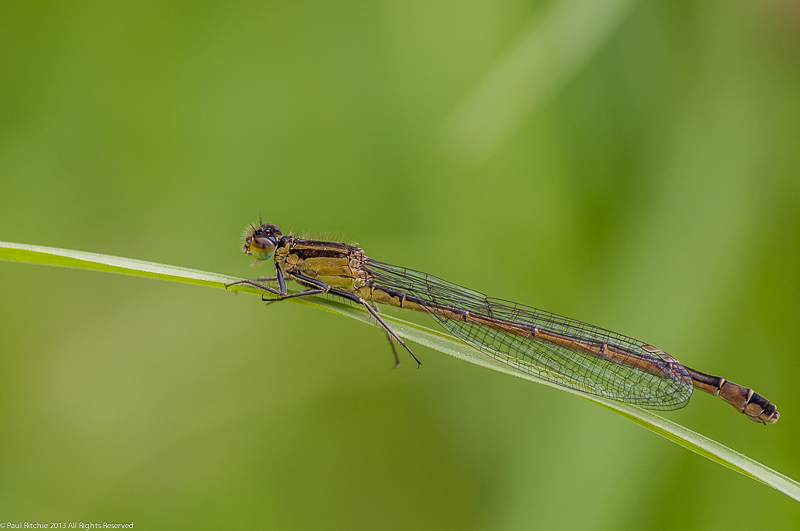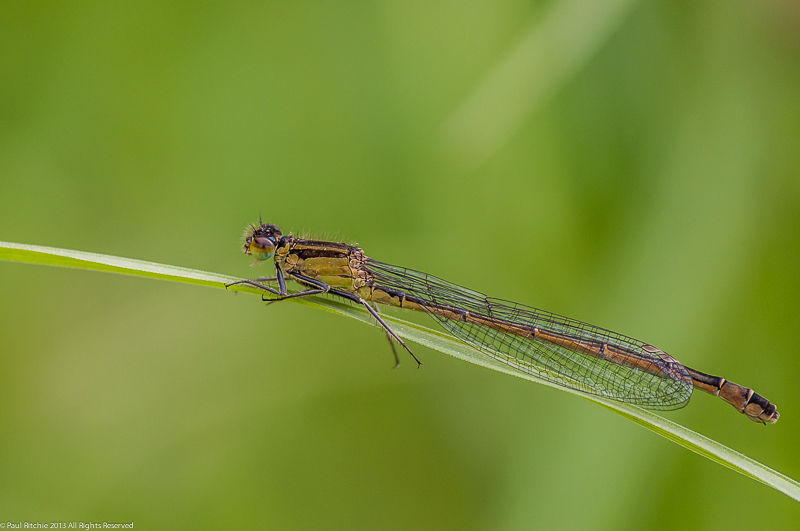 This little meadow area proved to be the highlight of our walk around the reserve, with only a few scattered damsels found elsewhere, mainly Common Blue and Azure.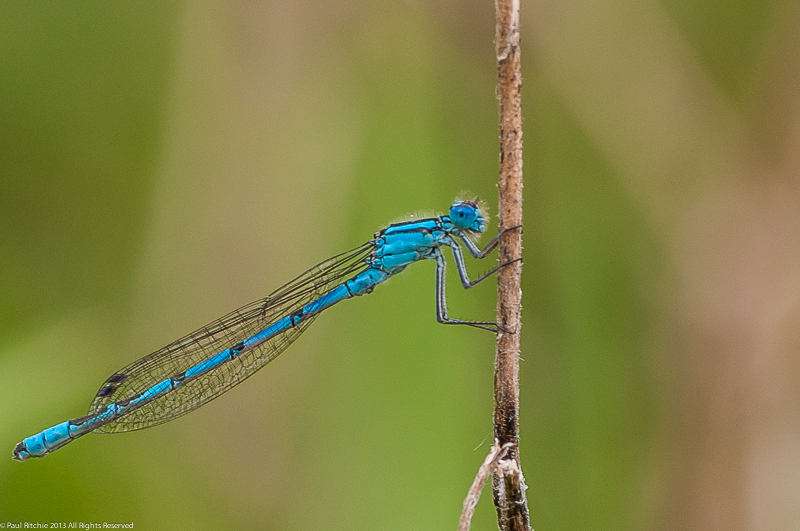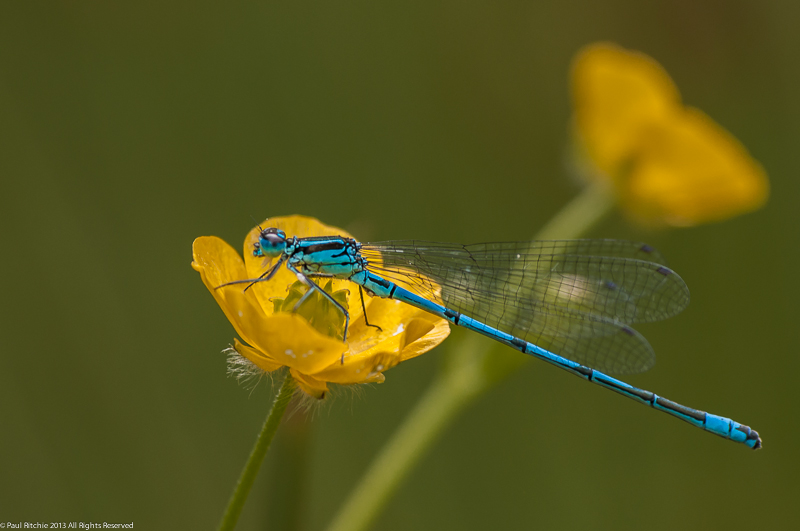 Worth a couple of hours on a dull day for the Blue-tailed, a damsel that can all too often be ignored with increasing familiarity. The same can also be said for Azure, Common Blue and Large Red. We should always appreciate these little jewelled wonders. We'll miss them when they're gone.