I love a good half or full day following the course of a river or stream, especially if it offers a choice of habitats to explore and a rich level of diversity to satisfy my cravings. In my last post I mentioned I was wary about burning myself out too soon, so took a more relaxing approach last weekend.
On Saturday afternoon Sue & I headed over to 'Golden Pond' ( I love it how that name has stuck) fully aware of the cast we would encounter. A male Emperor immediately drew my attention, feeling it was an ideal opportunity to practice those in-flights.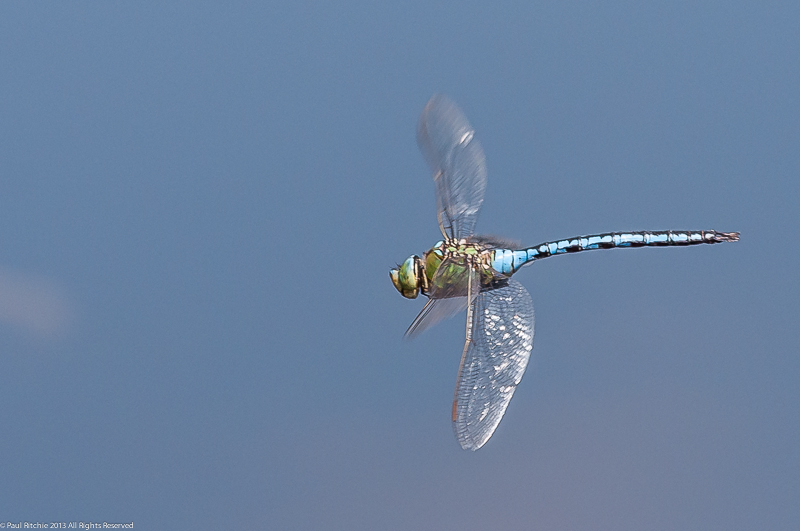 This was taken at my favoured 195mm, but it was a good day to experiment with longer zoom. Can I grab one at 270mm? I could, but not sharp enough…yet.
We are ridiculously blessed with more Keeled's than you can cope with, but that doesn't mean you could try another.
I took a walk through the gorse thicket towards the bridge where I spotted my first Scarce Blue-tailed at this location on the advice of Paul Winters. This male was soon lost from sight and I crossed over the boggy area to attempt a glimpse from the other side, but to no avail.
It wasn't the last I'd see today.
Back at the pond there were several pairings of Four-spotted and Broad-bodied Chasers.
There were several male to male battles among the Emperors, but this encounter got me curious.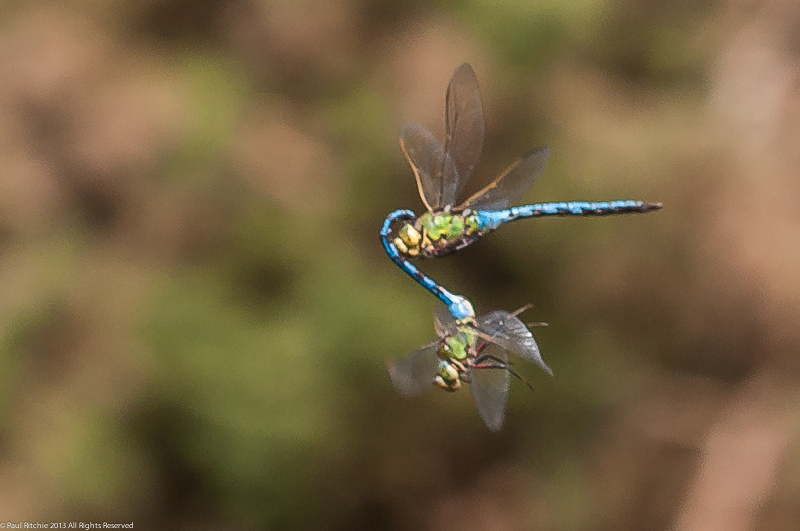 It's also hard to resist our blessed Four-spotted Chasers when they offer a face-on encounter.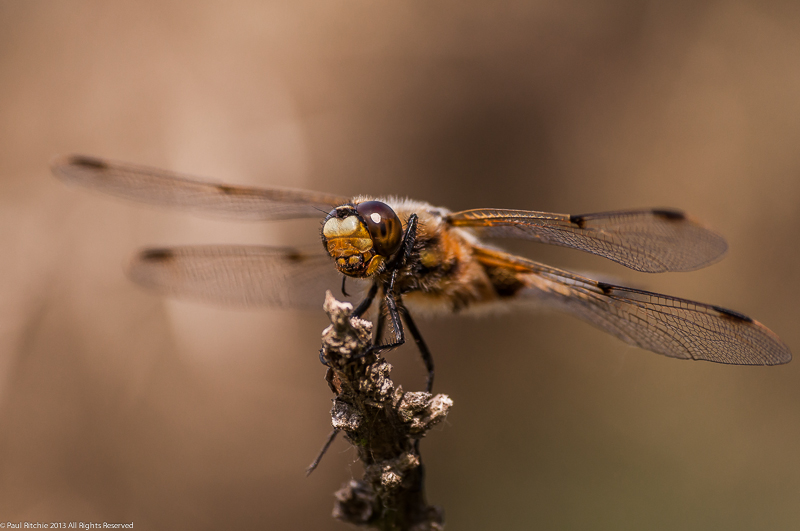 And those prolific Keeled again…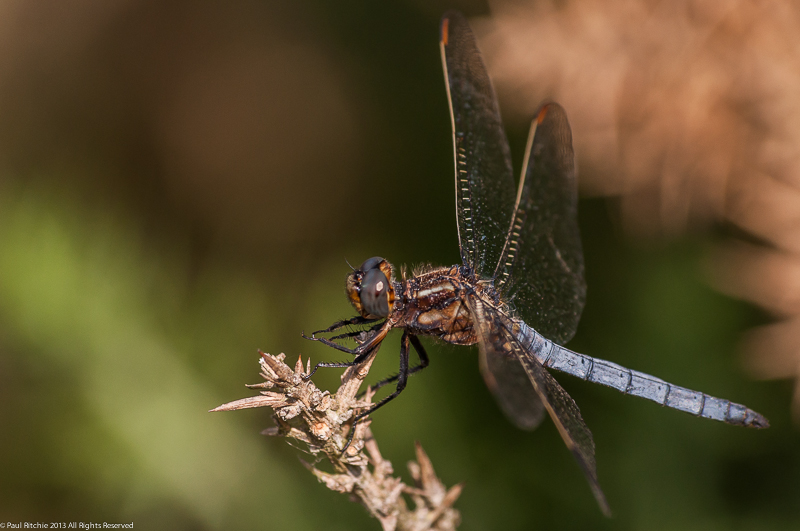 Paul W arrived at the pond and found the first Small Red-eyed Damselfly of the season…which I completely failed to get a shot of.
Another male Scarce Blue-tailed was found on the pond itself, moving purposely through the channel. Purposely tramping through the pond margin at a reasonably frantic pace, Sue spotted what she at first thought was a beetle byt turned out to be Darter nymph.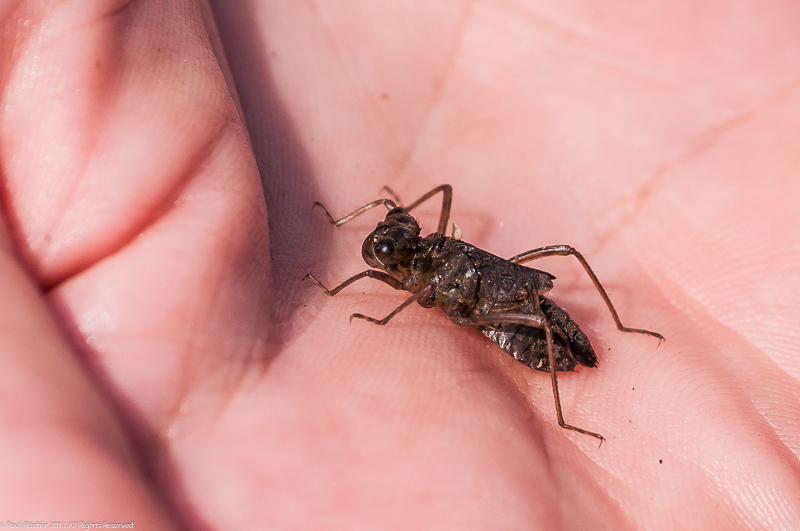 An excellent find at the end of our visit was this female Scarce Blue=tailed.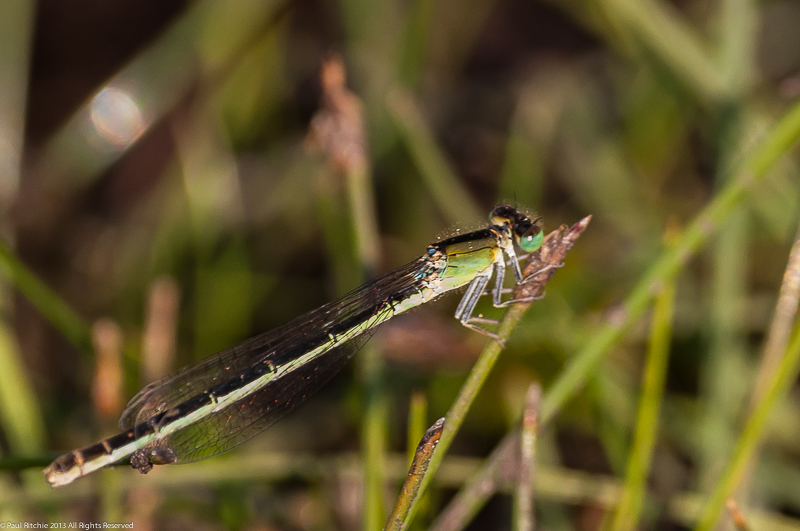 On Sunday we headed over to Pennington where apart from a selection of damsels among the grass, was rather disappointing. A few more damsels chose the inlets for most of their subdued activity and the far end had a few Black-tailed Skimmers and this rather interesting looking Emperor.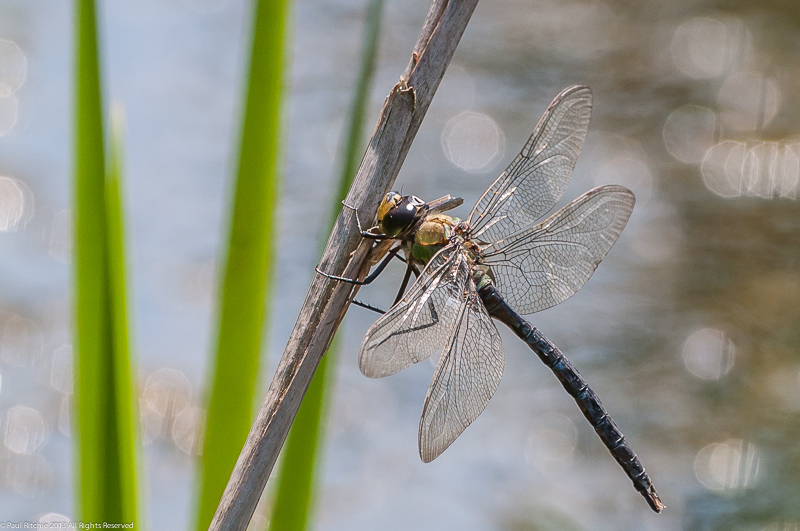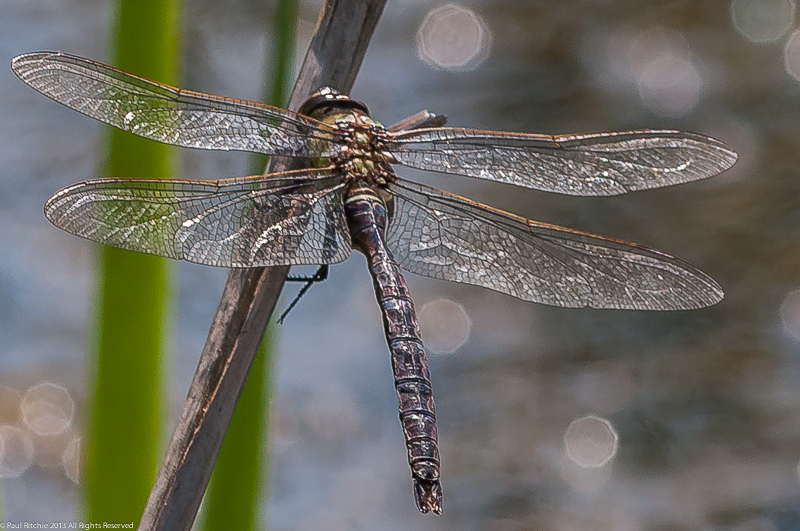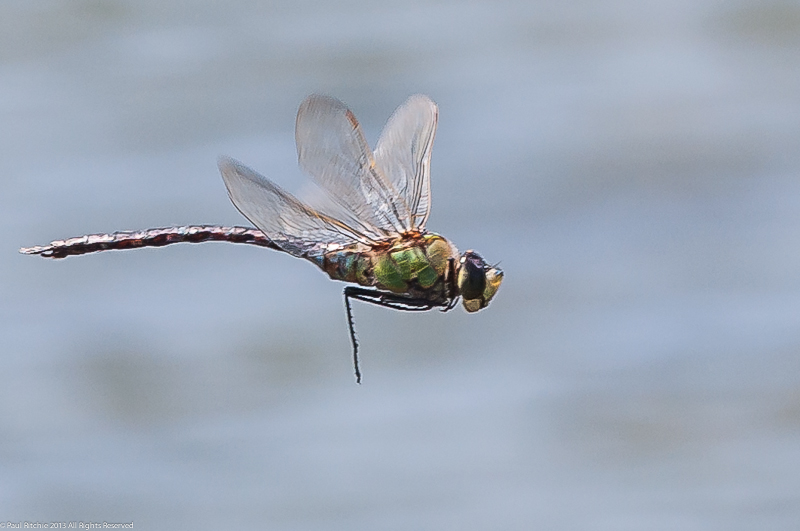 One path of enquiry has tentatively identified it as an odd Anax imperator. Does anyone have an opinion? If so, I'd be very grateful to hear from you.
At least there was no mistaking this individual.