I must resist the temptation to visit sites of previous delights when conditions are far from optimum. A Tuesday (13th) jaunt to Ramsdown in the hope of repeating the previous week's success proved disappointing. A couple of Brown Hawkers were spotted rimming the north of the small hill but no other hawkers were seen lining the paths until we reached our favourite spot.
The rare and infrequent sunny spells curtailed most insect activity, but we did have a couple of Brown Hawkers fly in briefly, preferring to choose the tops of the trees as a hunting ground. One of the females did land briefly to provide an opportunity.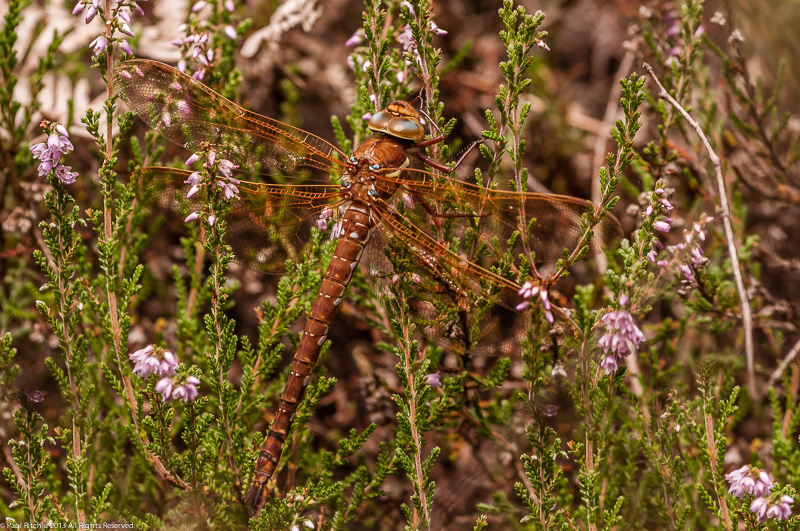 Bored with no action, we continued along the heath to visit the pond beyond the cottage. This pond is mostly inaccessible and involves some fighting through the heather to reach the shoreline. Usually a prime spot for Black Darters, Emerald and Small-Red Damselflies, only the latter showed reasonable numbers. On the water itself was a Keeled Skimmer and a male Emperor.
Another hour at the clearing provided only a couple of glimpses, so we took the wooded trackback to the car where we did at least have a brief glimpse of a Southern Hawker.
…………………………………………………………………………………………..
A late afternoon blast of sunshine on Thursday was perfect for the short trip to Swanwick Nature Reserve. I wasn't expecting too much; perhaps the odd damsel and, if we were lucky, the odd hawker or two. As it was the dragonflies were far outnumbered by butterflies, with a fine meadow playing host to scores of Common Blue, Large and Small White, Peacock, Small Tortoiseshell and Comma.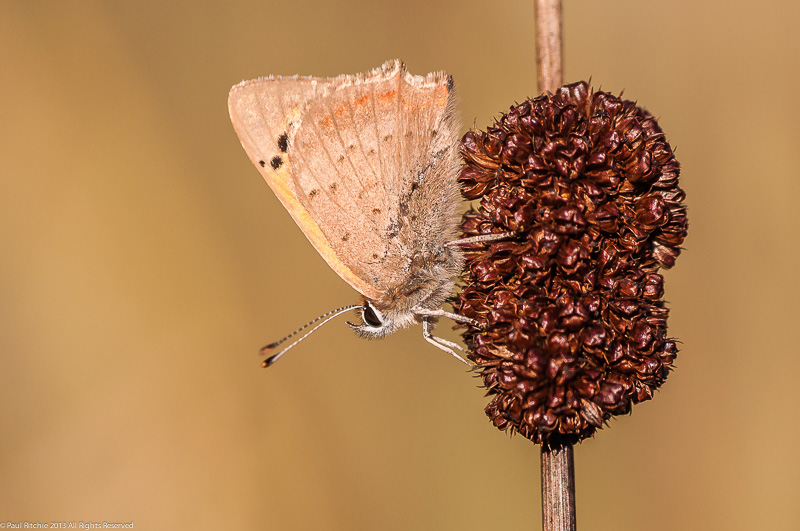 Also noticeable were the half-a-dozen Clouded Yellow – a fine year for them.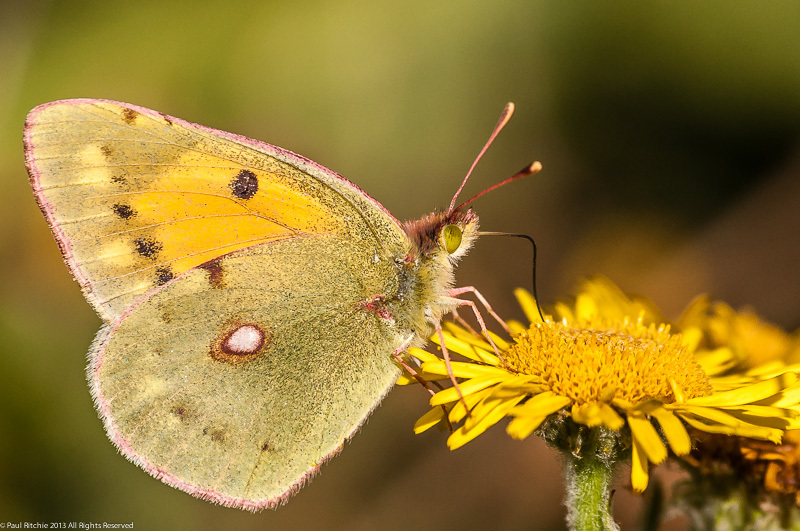 Hawking the margins were four Emperors and a couple of Migrant Hawkers, while in the meadow itself were a couple of Common Darters and female Common Blue Damselflies.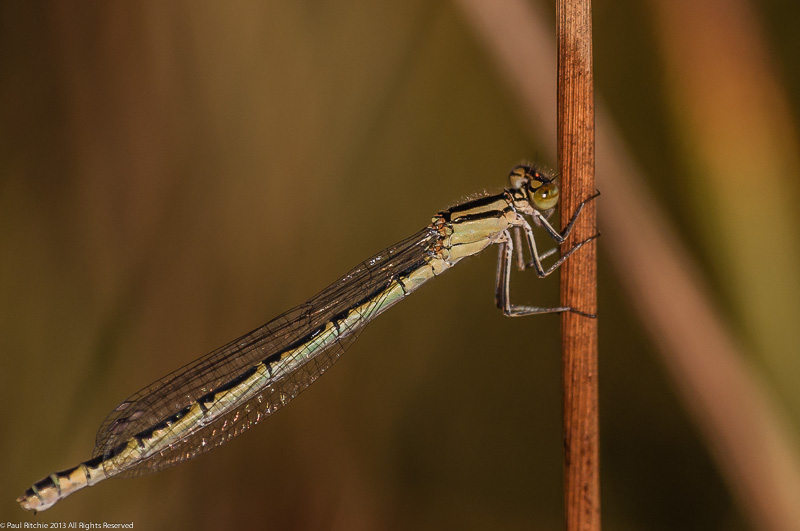 My favourite opportunities came towards the end of our stay when the majority were bedding down to roost for the evening.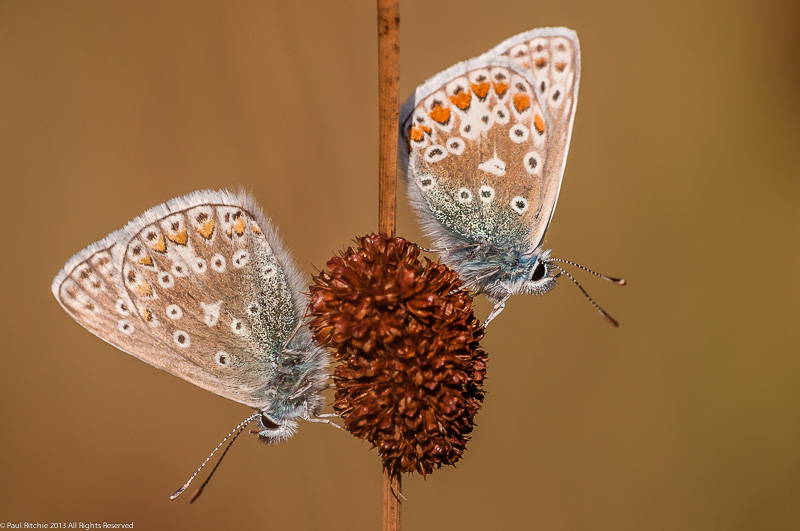 ……………………………………………………………………………………………
We didn't venture out again until Monday, and in a fit of enthusiasm gave myself a choice, but I might've chosen wrong. The winner was Ashley Hole…mainly because I wanted to find a few more pools and possibly connect with another Common Hawker.
Our first mistake was parking at the Ashley Walk car park. The walk in involve some steeper ascents. My second mistake was finding that elusive pond which shows so clearly on Google Earth. What a disappointment – a 'dead' pool, used mainly as a cattle watering hole. Our disappointment was increased by how far we'd had to walk in.
At least that walk provided a glimpse of Common Darter, Migrant and Southern Hawker. Only glimpses mind, and we had a tough stroll in the heat back to Ashley hole. By now Sue wanted to return to the car for a cuppa, but I had to at least give it a whirl. The pond where I saw the female Common Hawker on my previous visit was merely a puddle with barely a sign of life.
The one saving grace were a higher concentration of Common Emeralds than last time, in fact the dominant species today.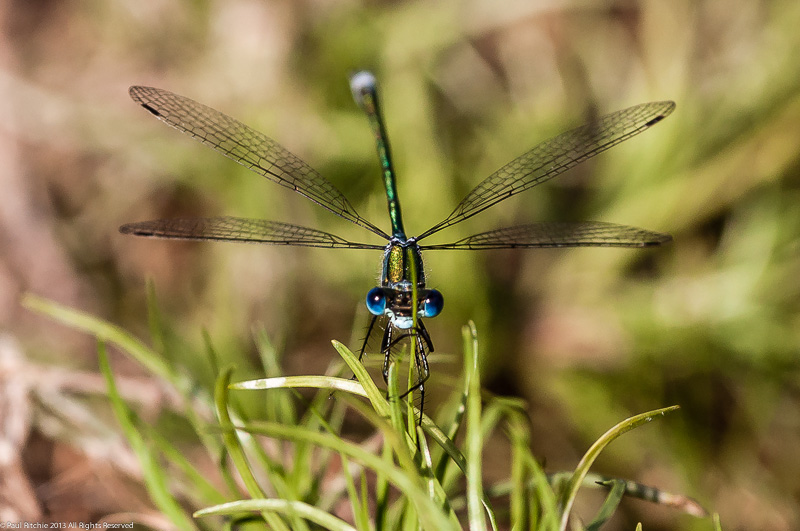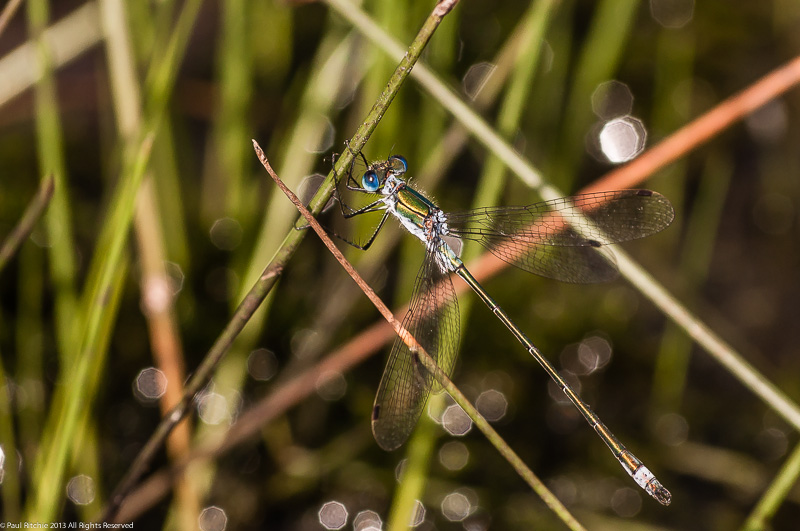 Other species seen were Common and Black Darter, Keeled Skimmer, female Southern Hawker and…yes…a male Common Hawker. At least I had a glimpse as he surveyed one of the craters for all of 15 seconds before disappearing off to find something more suitable.
I wish I had wings…
After searching and surveying a few more craters I returned to where Sue had set up camp. She had been busy filming a pair of Grayling in cop. As usual I was in the wrong place at the wrong time. At least I had a chance to finally capture a male perched in a better position than usual.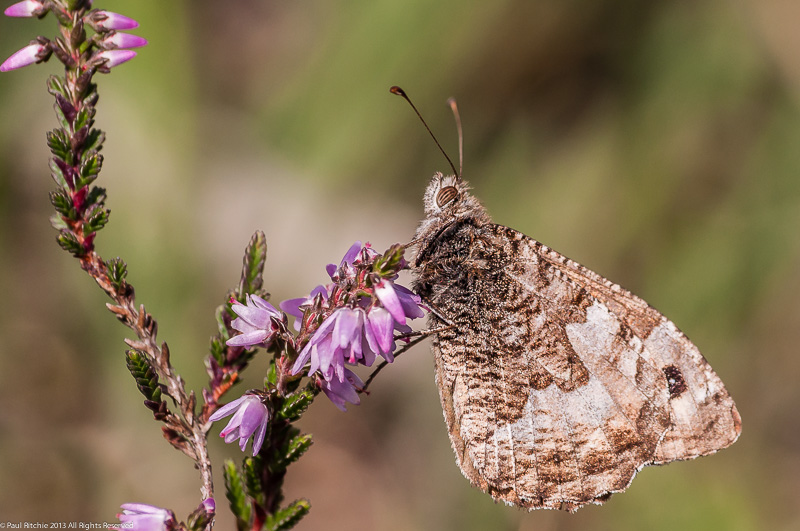 So regretfully rather slim on dragonflies for this report.