Bank Holiday Monday at least provided better weather conditions, although prolonged sunny spells still proved a little elusive. We returned to Ramsdown in an effort to make up for Sunday's disappointment. The clearing took a while to get going, but did at least have a few Black Darters holed up in the heather.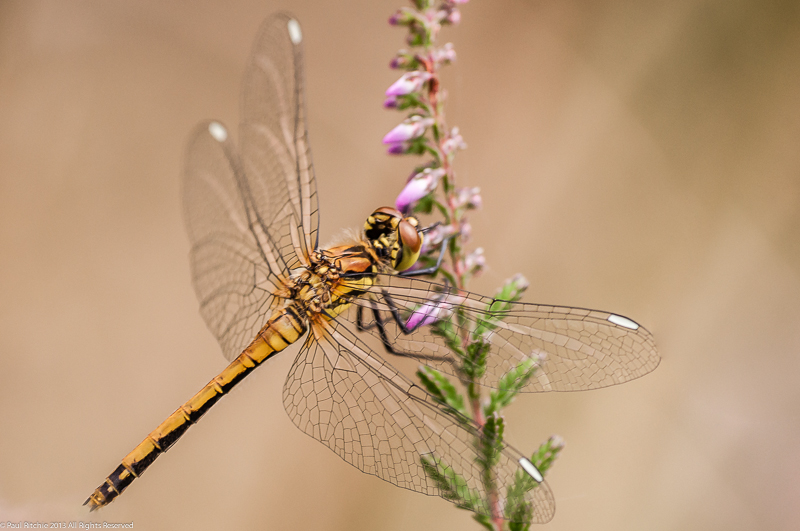 When Doug arrived we took a stroll up to the upper pond where the ever-present Common Emeralds were joined by Small Red, Common and Black Darters and Keeled Skimmers.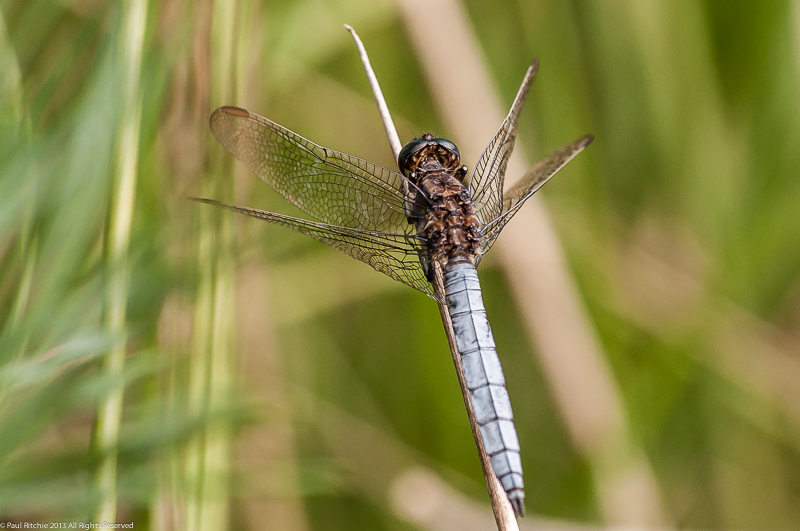 Of more interest was a male Common Hawker weaving in and out of the banks small creeks and hollows in search of females. He wasn't exactly ever-present, and his chosen patrol was at odds with the sun's position, but at least I managed a record shot.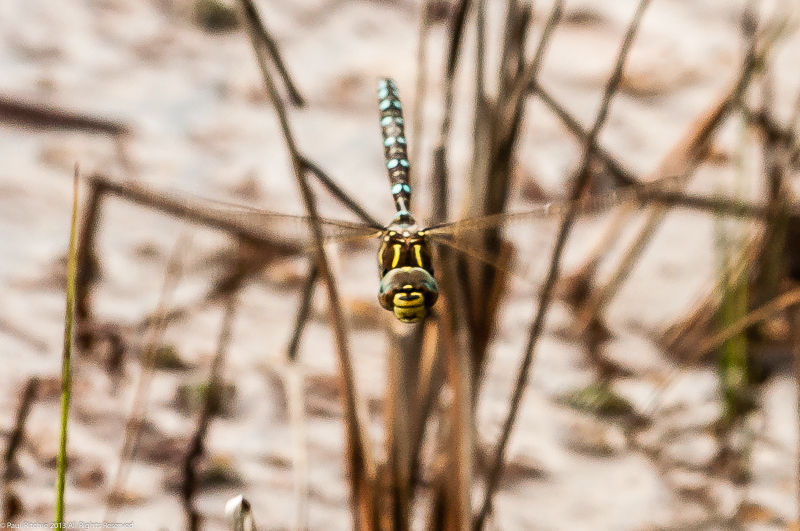 This would've been an ideal spot to bed in, but with Sue back in the clearing we decided to return, hearing the news that we had missed a couple of Brown Hawker fly-ins. While we waited for a decent sunny spell I had another go at those female Black Darters.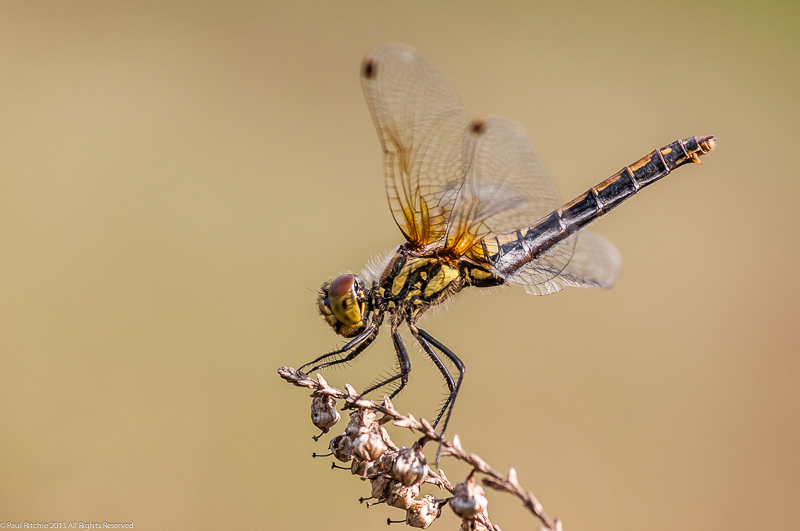 This turned out to be my best shot of the day, and possibly the best shot of a female Black Darter I've yet achieved. If only all subjects could offer such golden opportunities.
When at last the sun did stay around for more than a few minutes we had a Common Hawker fly in and land in a sapling obscured by twigs, but he took off and landed in a Fir Tree at a vertigo-inducing angle.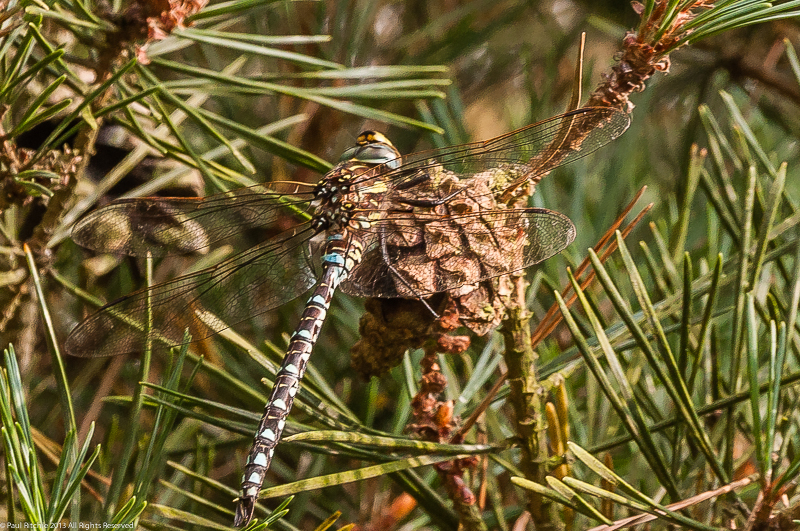 Another record shot then, and further fly-ins proved that Ramsdown and the associated Christchurch Common are indeed a hot spot for this locally rare species. An interesting observation is the sheer speed this species fly at when feeding or wandering, at complete odds with the sedate pace he uses to patrol a water body.
By 5.00pm we'd concluded that was probably it for the day, as the sun was soon to be obscured by the treeline rather than clouds. Nevertheless it remains a challenge to find the chosen feeding areas these late flyers use during the early evening.