On Saturday 31st we once again visited Swanwick to experience a chance of over-water activity – something we were unlikely to get at Cadnam or one of the other ponds this side of the New Forest to to the drought conditions.
The Centre Lake had the usual Common Darters, an Emperor and a couple of Migrants in attendance, ideal for practicing some in-flight shots.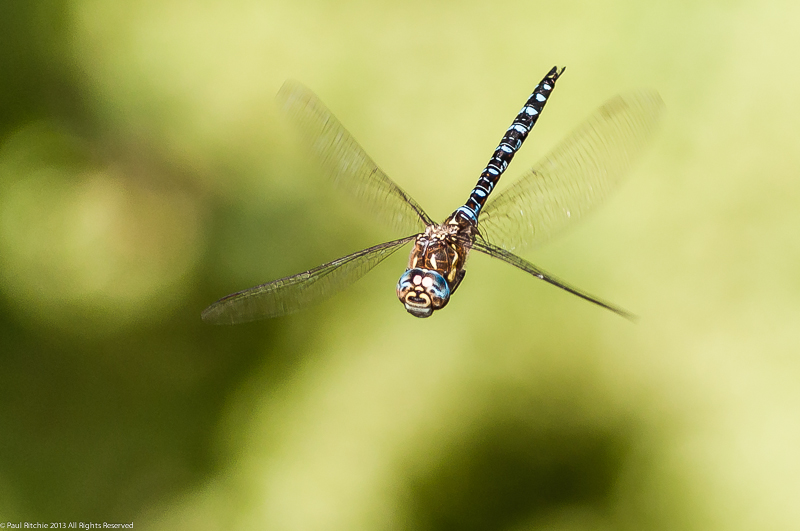 My subject chose the small enclosed area inside the pontoon for his territory and thankfully landed on a convenient branch. A little positioning allowed a pleasing background of the surface moss.
This time we chose to walk along the less used paths along the lakes' shoreline, in places overgrown through lack of use. There wasn't much going on except for the odd Common Blue damselfly and reliably scattered Common Darters.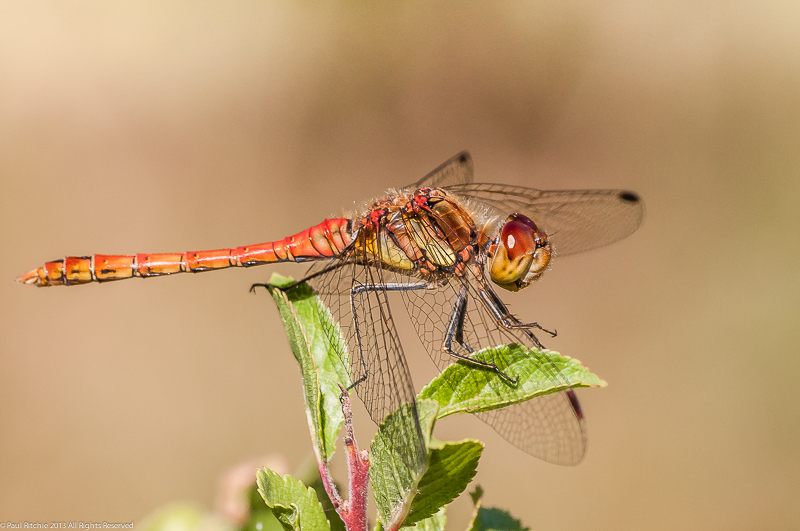 At the small pond/watering hole at the far end a Southern Hawker was still holding court over the disgusting brown water. A little perseverance and positioning paid off with another in-flighter to add to the collection.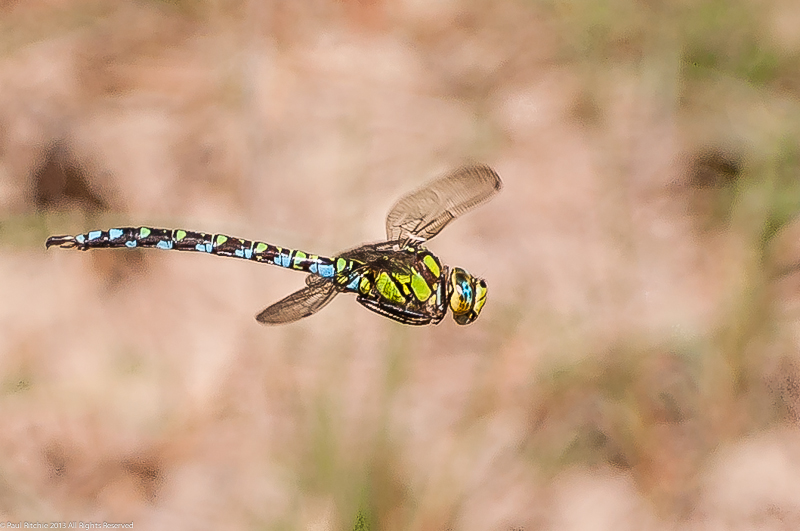 The return paths threw up a profusion of Common Darters and the odd feeding Migrant Hawker while the meadows still had a few Clouded Yellow butterflies to enjoy along with ever-decreasing numbers of Common Blue and Small White. Although it would've been nice to find a perched Southern Hawker, at least those ever-present Common Darters allowed good practice.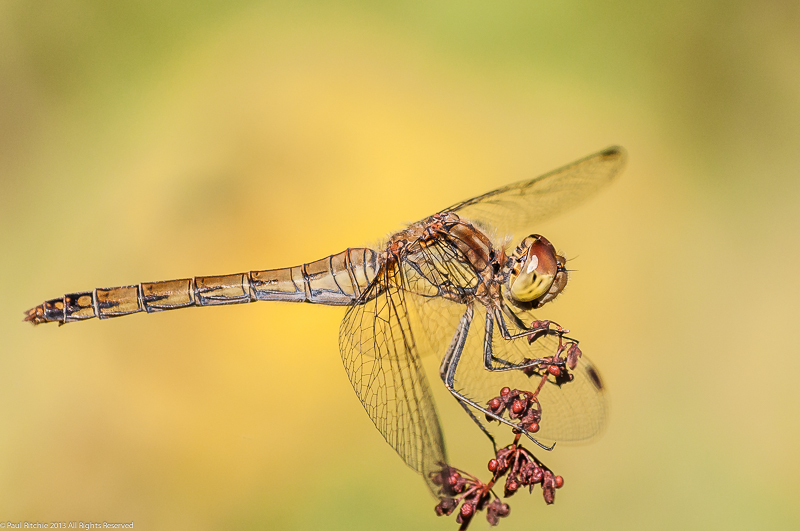 Every year I hear the same old 'not another Common Darter', but in the absence of anything else they do at least provide perfect opportunities for photography practice with just a little shift to the right or left altering the whole outcome.
We should be thankful for these opportunities as in another month or so we'll be heading towards another 6 month stretch when the welcome sight of a Large Red will get our juices flowing again. On a more positive note we still have September to enjoy!