Just a quick mention that commenting is now turned on should you wish to leave any feedback etc. Any comments are moderated and will need approval before posting as (unfortunately) wordpress is still subject to spam despite supposed blockers.
On Sunday afternoon I paid a brief visit to Swanwick Lakes Nature Reserve just to see what was about. The mostly grey and windy conditions meant a little scouting was required to find a sheltered spot or two. I had a few areas in mind, but I would have to take the wind direction into account.
Walking my usual route along the NATS perimeter fence to reach the cut through, I checked the scrub around the gate and found a great many Azure, some Large Red, and a couple of Blue-tailed Damselflies sheltering from the breeze.
The scrub on the furthest corner of the rise didn't produce anything, and a circuit of the fishing lake was almost as unproductive. Even the small clearing only produced a few Blue-tailed and Azure.
Next was a stroll along the lane to check the brambles before taking the path through the woods to reach a previously productive sheltered feeding area. Late last season this little stretch of scrub bordering the wood was a hive of activity with possibly my best Common Darter opportunities to date. The tall, dead stalks provided perfect perches for those isolated shots so often favoured by photographers.
The problem is nature is messy and doesn't worry about providing nice, clean backgrounds to model her creatures by default, and none of the profusion of damselflies had signed a model release today.
While I was doing a fingertip search of the scrub I caught sight of a Downy rising up a few metres ahead, circling the clearing a couple of times before returning more or less to the same position.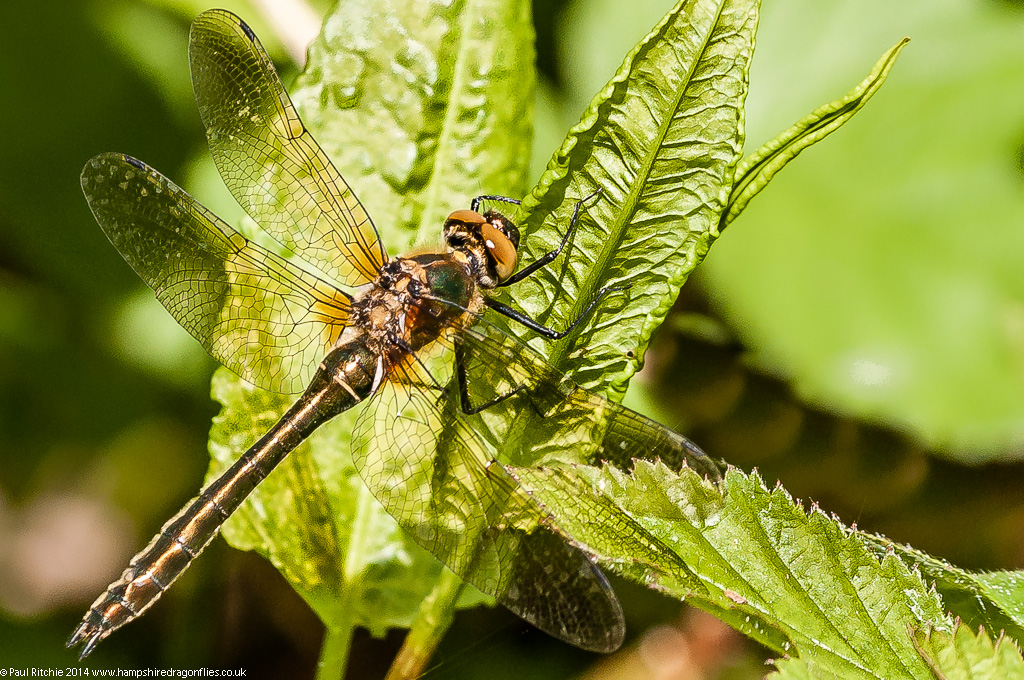 These opportunities don't need a model release, and the event had the effect of stopping time, capturing a moment as it happened oblivious to anything else around me.
Always nervous, she didn't stay around for long and found a spot out of sight from pesky humans. Still, that moment of meditation had the effect of glucose on my system and there was an extra spring in my step. Handy for avoiding those brambles.
Another root through for any decent damsel opportunities was interrupted by the appearance of a Broad-bodied Chaser. This female was happy to let me watch her forays across the clearing before tentatively alighting a safe distance away before changing her mind until she and I reached a compromise.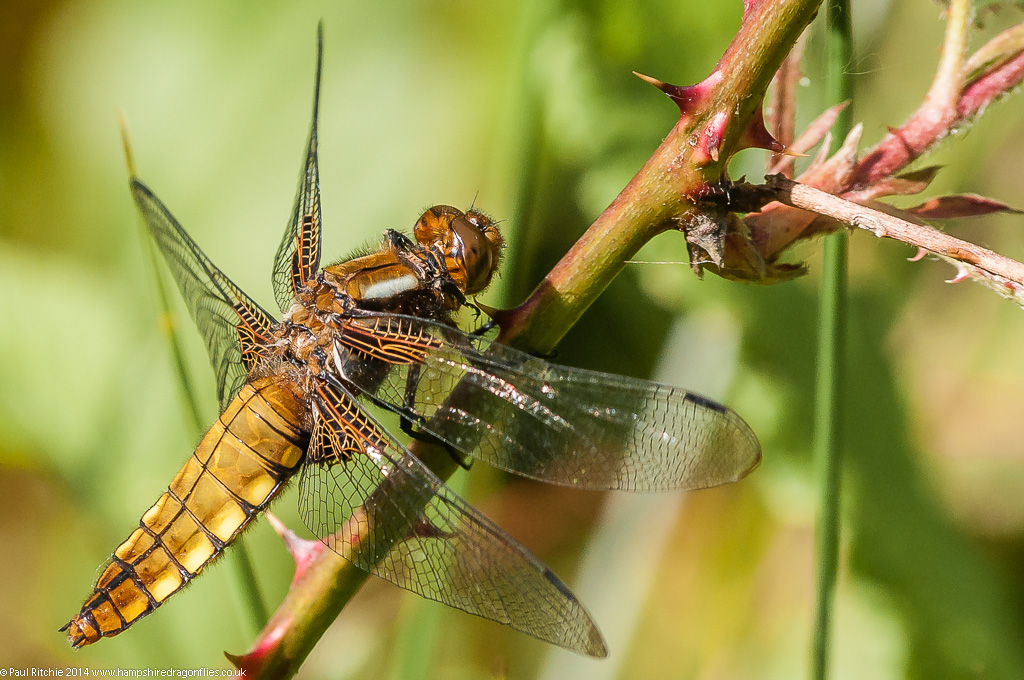 That would do for a windy Sunday. I couldn't resist having a look at the gate on the way back though. The majority of the damsels were still coy, but an immature Red-eyed allowed me one more for today.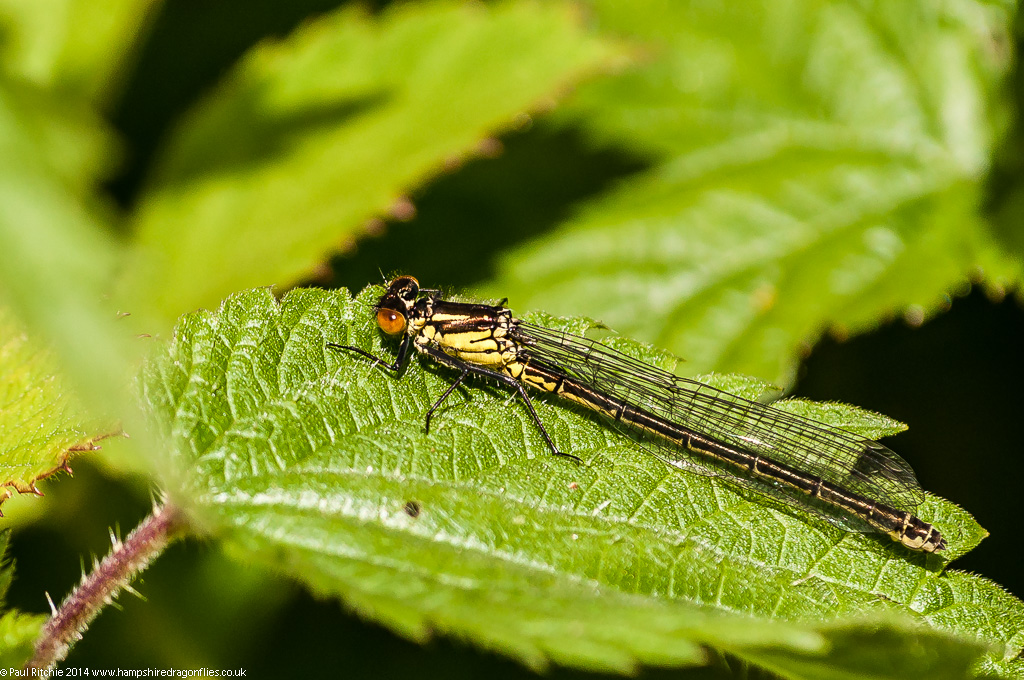 Never underestimate the possibilities of a Sunday afternoon stroll; whatever the weather.