Blashford Lakes
Sunday 3rd August
A bright and rather windy day with plenty of sunny spells meant choosing somewhere with plenty of shelter if we were to see anything, so Sue and I chose a few hours during the afternoon at Blashford – mainly in the hope of pinning down a Brown Hawker.
On arrival at the centre pond we were informed by the semi-resident toggers (hello John) that the pond had already had a Southern Hawker and indeed a Brown pop in for a short patrol. Now I can't stay in one small spot hoping for a reappearance, so we headed off to those little pockets where we knew we'd find something.
We called in at Ivy North hide where a close view of a basking Grass Snake offered our first opportunity of the day.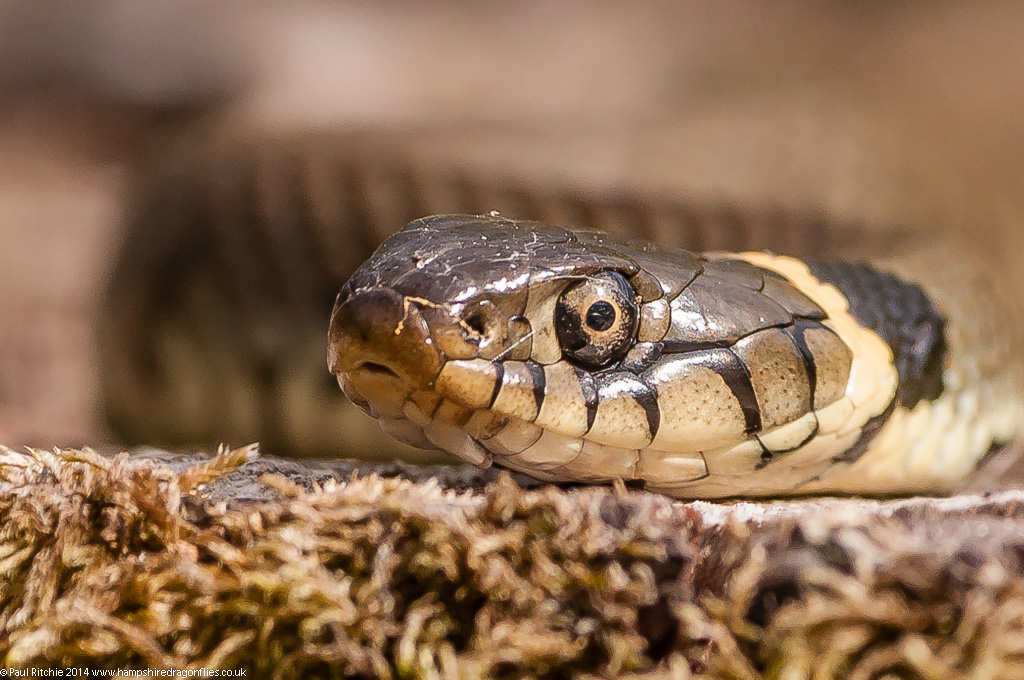 Continuing on we scoured a small clearing where the Brown's were usually seen hawking for food, but after a good wait under changeable conditions they didn't show.
Onwards to the south clearing where we had our first glimpse of the Browns, along with a Migrant, a Southern, a couple more Emperor – including a female – and countless Common Blue damsels. We spent a good hour watching them hawk during the sunny moments, completely failing to pin one down – not helped by the extensive scrub which prevented any close stalking.
A grand spectacle non-the-less.
We continued north along the back track, surprisingly failing to see anything large, towards Ellingham Pound lake. As we walked through the gate I mentioned to Sue that one of these days I'll find a Lesser Emperor here.
As soon as we reached the shoreline we caught sight of something large flying towards us in an unfamiliar pattern, and there indeed was my first real (and close) sighting of this rare visitor. The unmistakeable blue band and dark abdomen disappearing off towards the further shore.
That did it – we weren't going anywhere!
The usual panic set in as I hoped we'd get another glimpse; and of course a photo opportunity. This overwhelming excitement had me racing towards the opposite corner, scouring the horizon before sensibly returning and practising in-flighters on a resident male (Common) Emperor in case he returned.
Sure enough, over the course of the next hour we had another half-a-dozen sighting as he flew in, only to be chased away from his resident cousin. Thankfully he stayed a short while a little further along the shore, allowing me to grab a couple of distant in-flighters.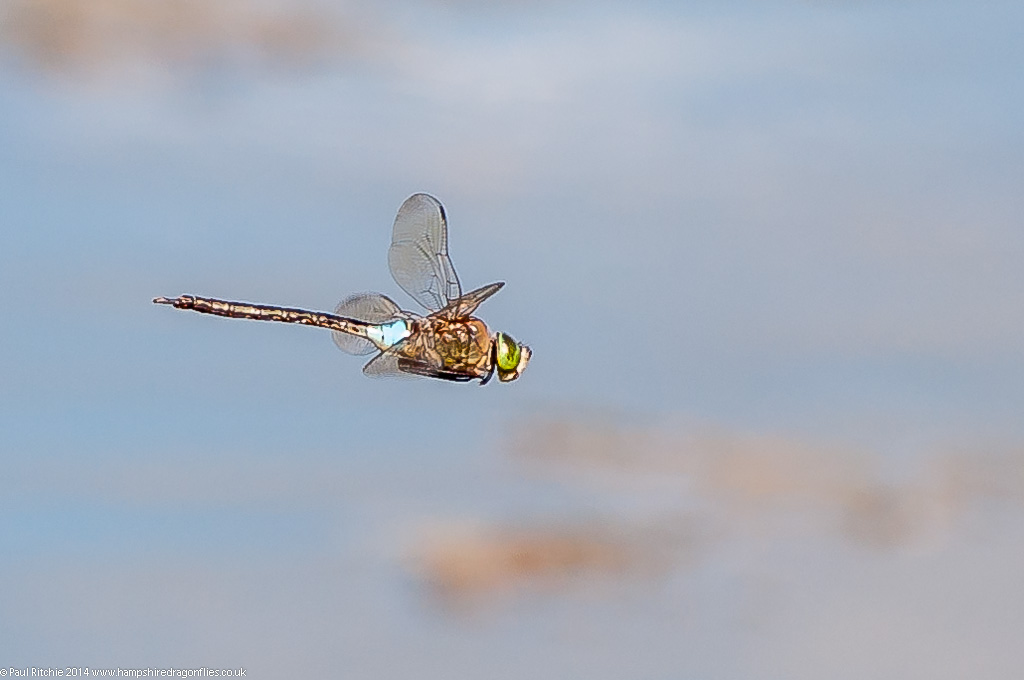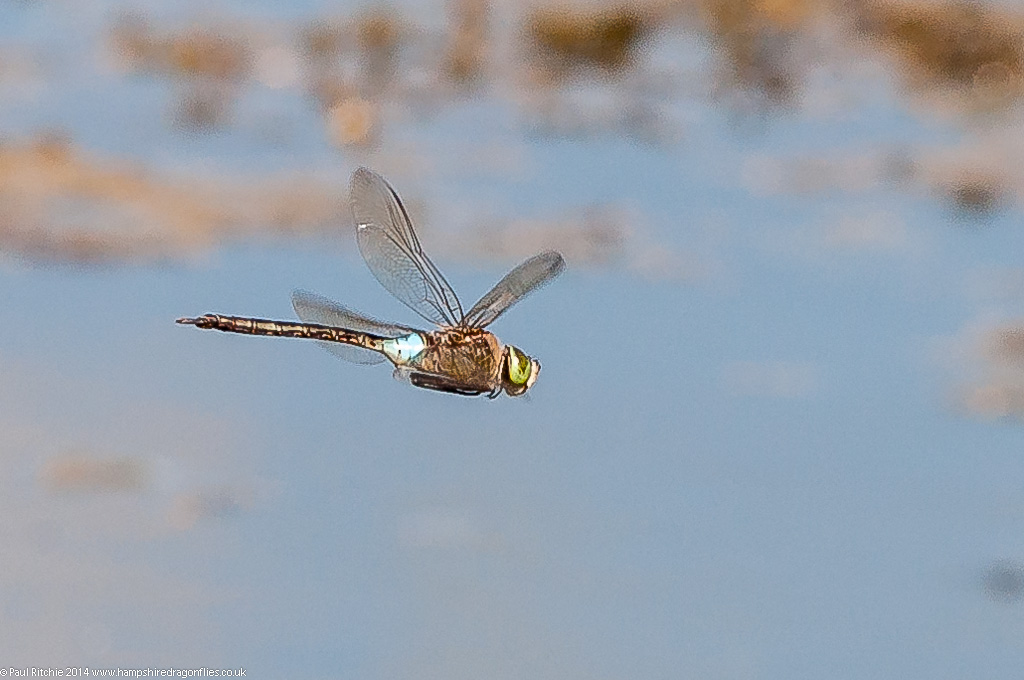 This is another first for me, and it took a long while to come down from the experience. From now on I'm going to make a little wish on every outing.
Maybe next time I'll pin down one of those pesky (male) Brown Hawkers…