The end of September has arrived with colder nights, foggy mornings and some welcome afternoon sunshine, even reaching a dragonfly-friendly 20 degrees.
Besides the usual suspects (Migrant and Southern Hawkers, Common and Black Darters) the hardier damsels like the Emerald and Common Blue have continued to show in reasonable numbers, and I even had a Small Red hanging on during one of the more prolific days.
Cadnam Common
Thursday 18th September
I didn't expect to find anything but as it happens a few Southern Hawkers were holding territories at opposite ends of the pond, enough to keep me amused for a few hours.
As usual the corner around the solitary gorse bush was the chosen territory of two of my subjects; once again engaging in a time-share arrangement and rarely tussling for more than a few seconds.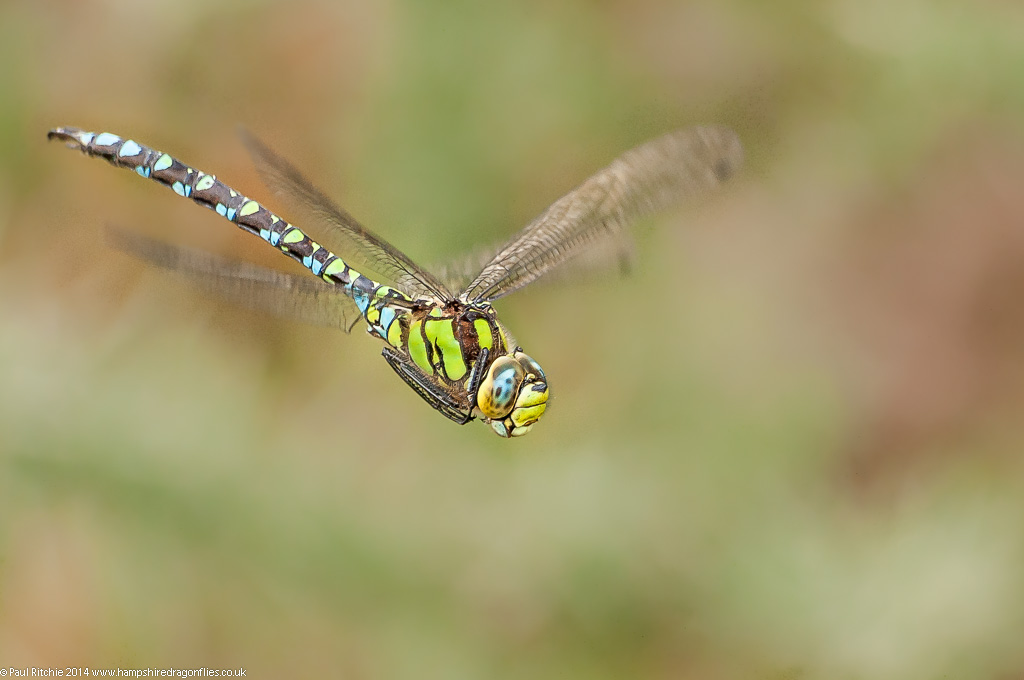 Another of my subjects chose to remain along the northern edge, allowing some rather wonderful and challenging close encounters as he flew along the grassy bank.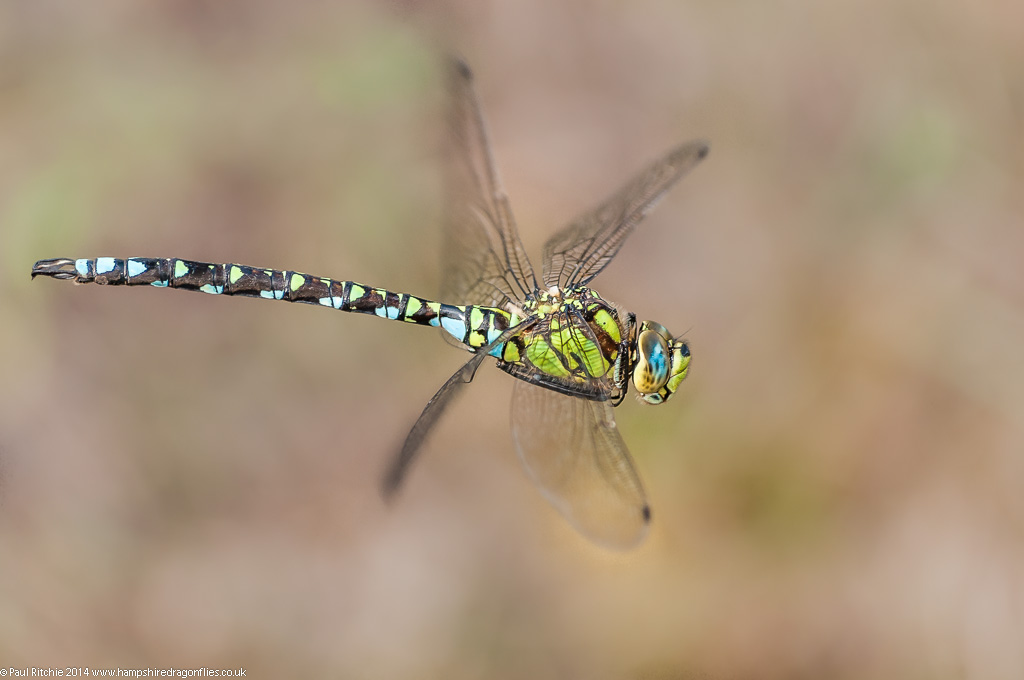 Although not up to its usual standard, the opportunity to spend a few hours was a fine way to end the season at one of my favourite ponds. Let's hope it's recovered sufficiently over winter to provide it's usual Spring bounty.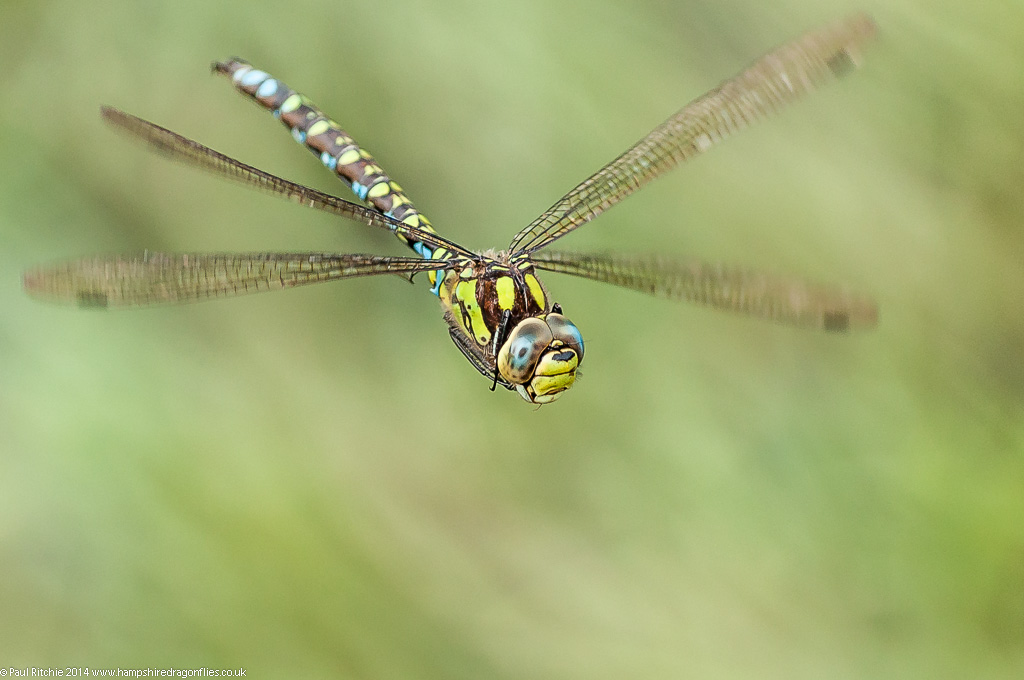 If you look again closely, you can tell the these three Southern Hawkers are all different individuals 'time-sharing' the same pond over the course of three hours.
Milkham Bottom
Monday 22nd September
A calm and pleasant afternoon was ideal for checking out the pond and boggy pool at Milkham Bottom. Even here the water levels had retreated, enough at least to allow me to paddle across to the island – a guilty pleasure I've always wanted to do.
This proved to be ideal for grabbing some Migrant in-flight action as a couple were choosing the small reeded area close the the island shore.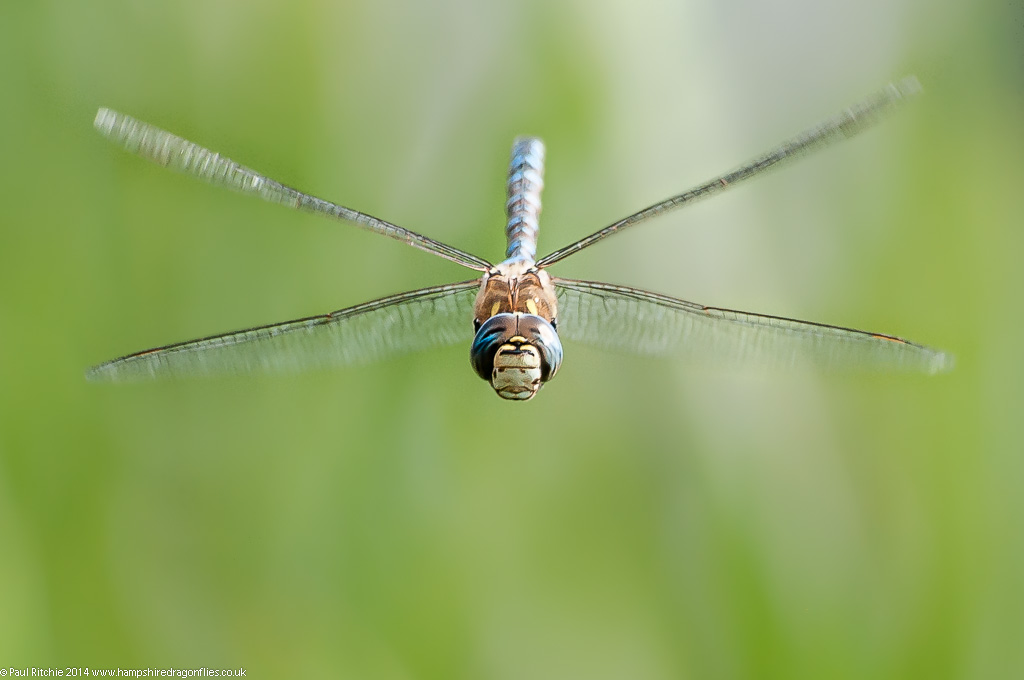 The ability to choose a low aspect to shoot from allowed a little variation in background, with the far shoreline offering some delightful neutrality.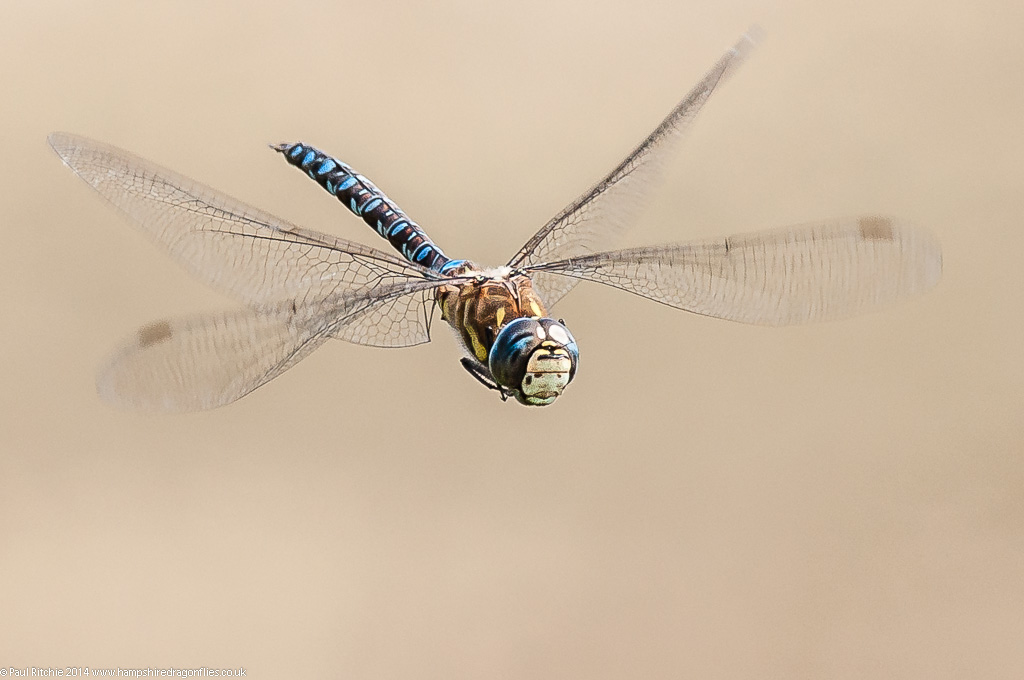 Around the margins there was plenty of Common Darter activity but little else, so I chose to spend an hour at the boggy pool where there were more Common Darters, a few Black Darters – including tandem pairs, some Common Blue and Emerald Damselflies and the surprising appearance of a male Small Red.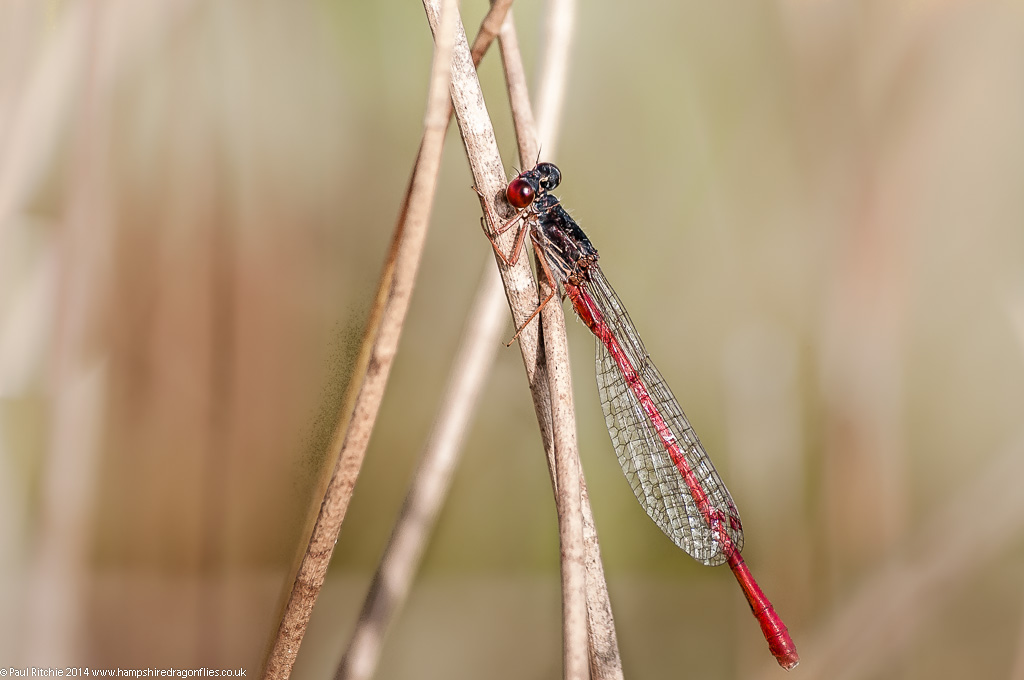 During the hour a female Moorland Hawker flew in briefly to oviposit at one edge, but was spooked at my presence and disappeared never to be seen again. A female Migrant also paid a visit, and the appearance of a male Emperor brought the species total up to eight.
Not bad for this late in the season, and possibly the best I've experienced here.

Christchurch Common, Ramsdown and Milkham Bottom
Thursday 25th September
A circuit around the paths, ponds and old railway of Town Common threw up a few Common Darters, a fair quantity of Black Darters and Emerald Damselflies.
Over at Ramsdown there were more of the same among the heather and at the ponds.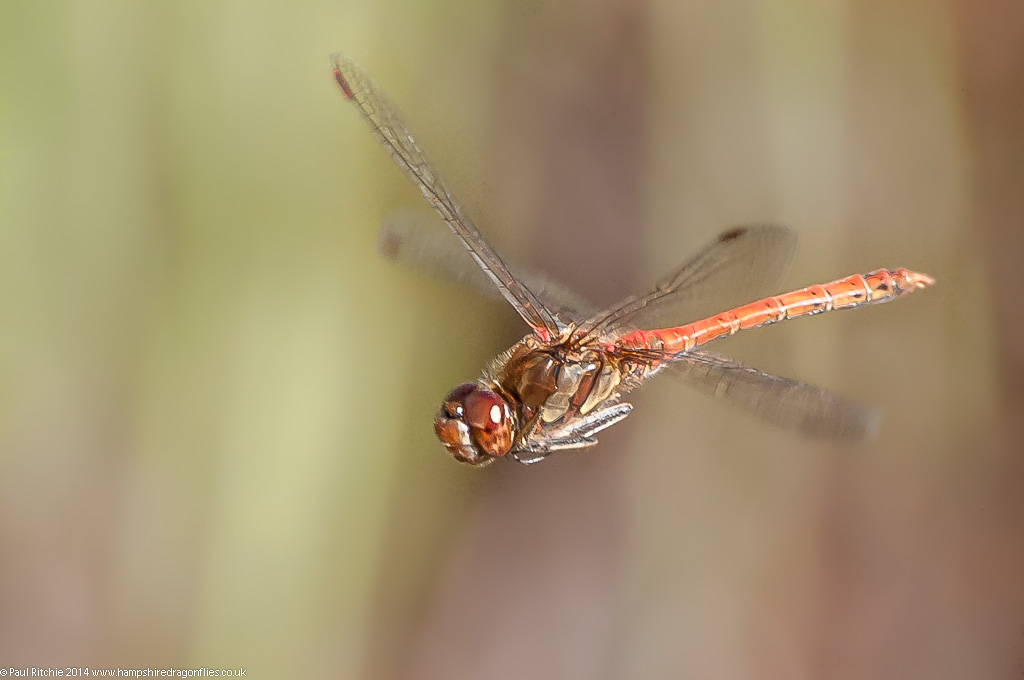 After an hour of the same I was about to give up when a couple of male Southern Hawkers flew in, violently disputing territory with a couple of duckings before choosing a compromise at either end of the pond.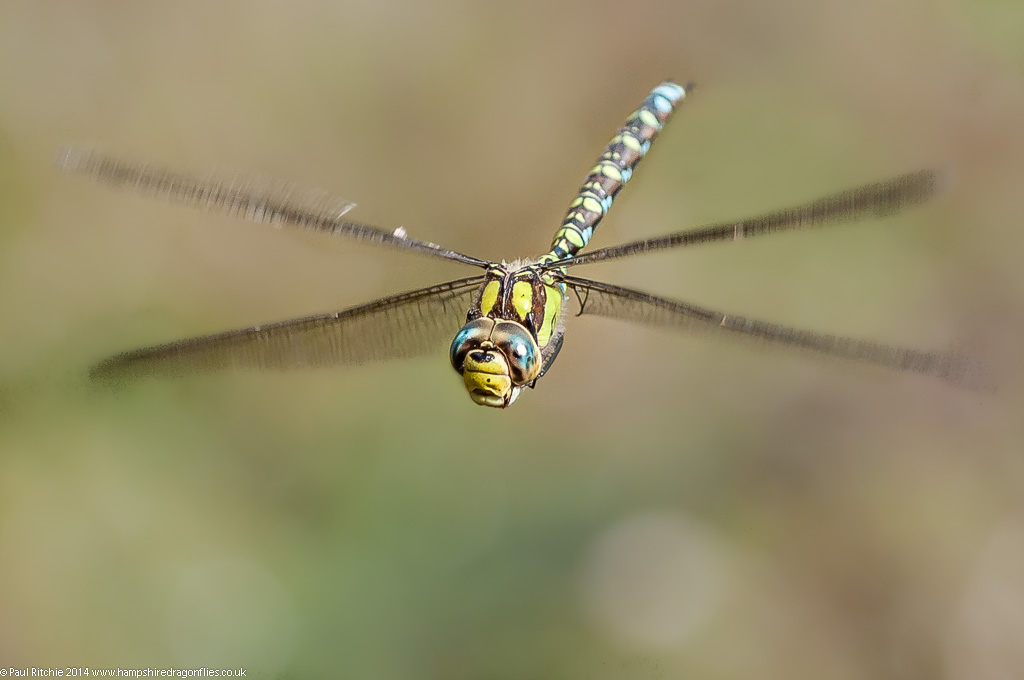 On the way home I called in at Milkham Bottom, but by now there was a ribbon of cloud following the south-westerly wind with only the one Migrant and a couple of hardy Common Darters braving the breeze.