I thought I'd do a review of the season this year; if only as an exercise in meditation. There's something very therapeutic about writing a blog, having made a conscious decision to cut down the forums as I found the task of reviewing photos and keeping the blog up to date more than enough time to spend glued to a screen.
We had a good Spring which took a while to get going, but nevertheless always enjoyable and productive. As usual, the first out of the bag was a Large Red found emerging at our local nature reserve on April 10th.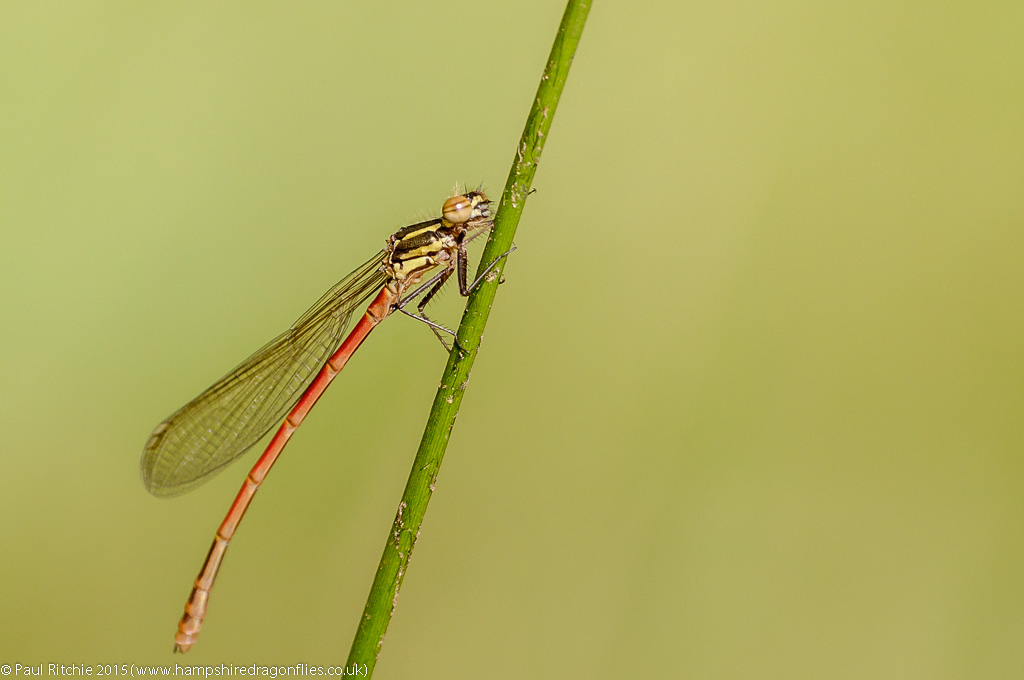 Eleven days later some welcome variety arrived some Blue-tailed and a couple of Hairy at Titchfield. My first Broad-bodied sightings were at Cadnam Common on the 27th April – too flighty for any record shots, and in early May I found a couple of spent Club-tail exuvia and my first Banded Demoiselles of the season along the Thames path. A few miles south at Bramshill I bagged my first Four-spotted Chaser, Azure and Red-eyed.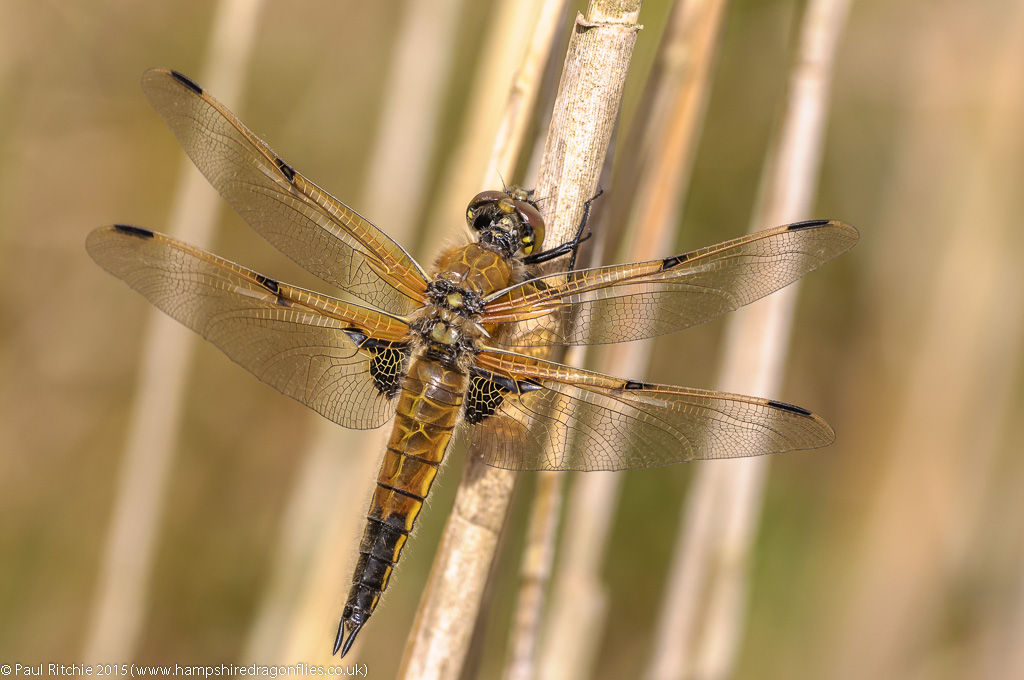 Just a few miles from home is a beautiful secluded valley bordered on one side by a steep wooded hillside with a prime water meadow on the other. I usually bag my first Beautiful Demoiselles here and on May 7th it didn't disappoint.
My first Downy was also found locally, a female high in the trees at the often-surprising Swanwick Lakes, and the first unforgettable day of the year was had at the always marvelous Somerset Levels, providing the locally-absent Variable and the first Scarce Chaser of the season.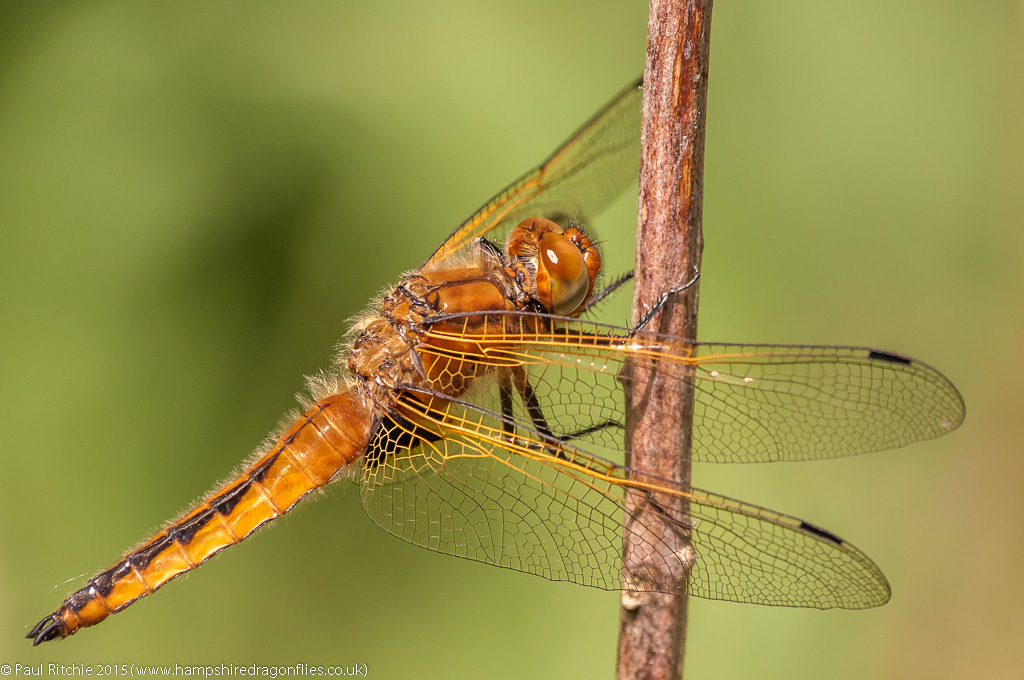 The Levels are still the best place to connect with magnificent Hairy hawker. There were plenty of opportunities this day.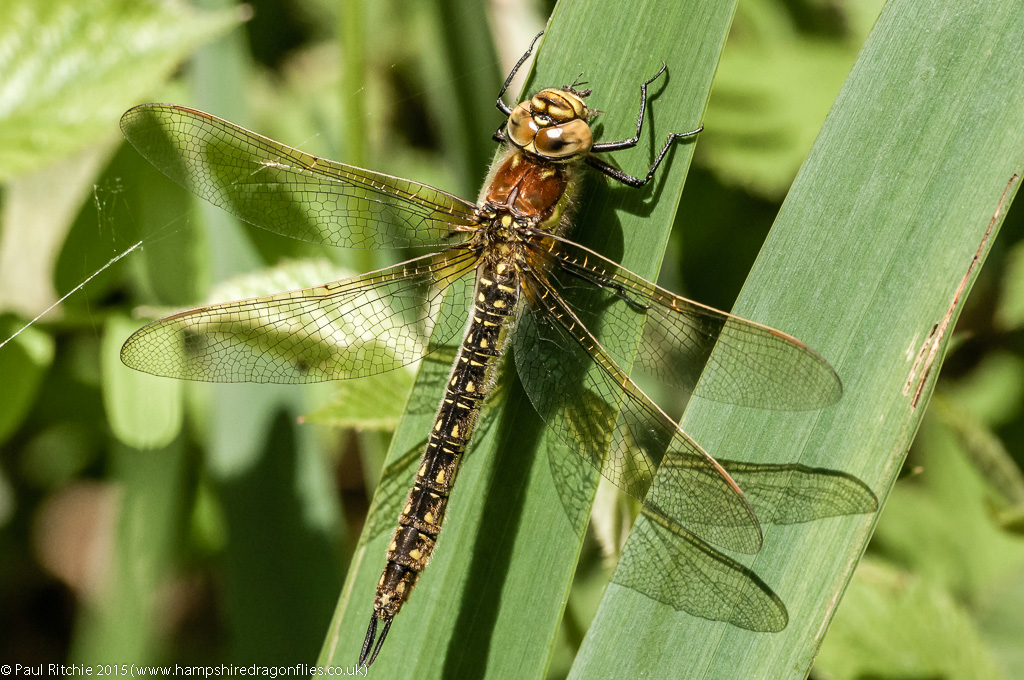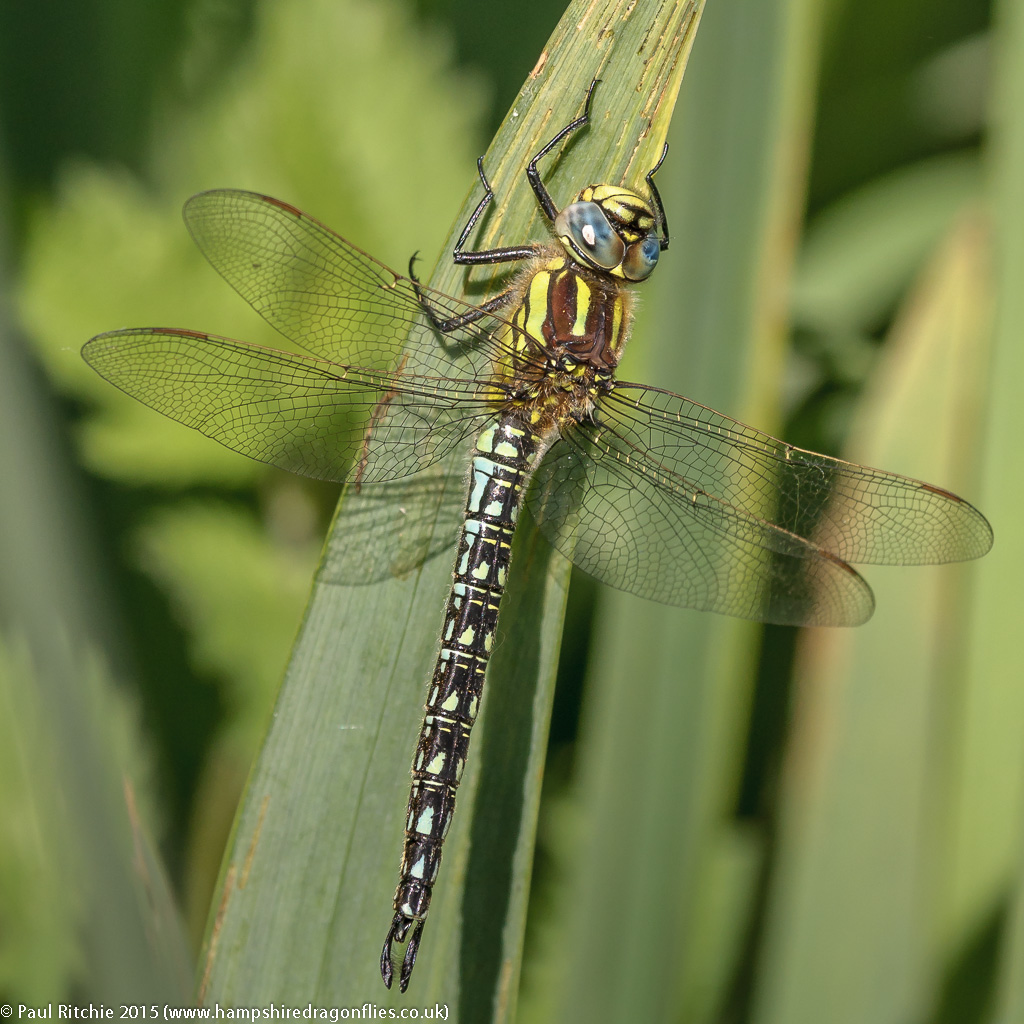 I had to wait until the 22nd May before I managed a shot of a Downy. No easy task, as Higher Hyde Heath didn't produce the goods like last year. At least Studland could be relied upon.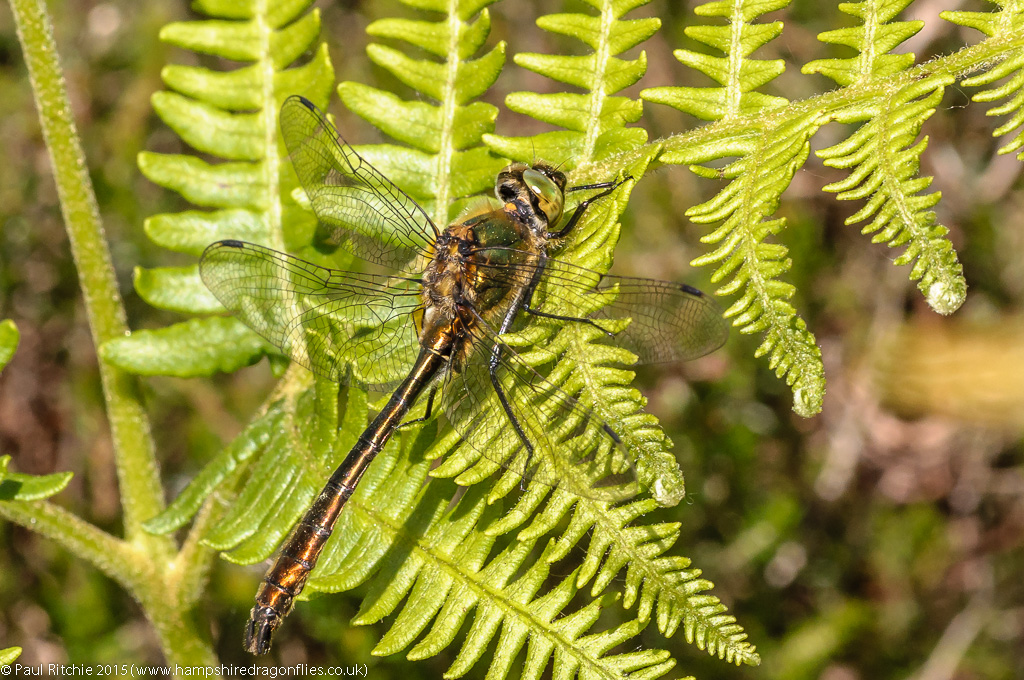 I must give mention to Troublefield, always a delight in Spring before the cattle are introduced. I can – and often do – spend hours in less than an acre filling my boots (sometimes literally!)
My second best day of the year came with a visit to the Thames with Marc Heath and Adrian Dowling. Anxious to bag their first ever Club-tail, we searched the bank where I previously found the exuvia. Despite a little trepidation any initial worry was soon overcome with our first emergent high in a tree, but much better was to come.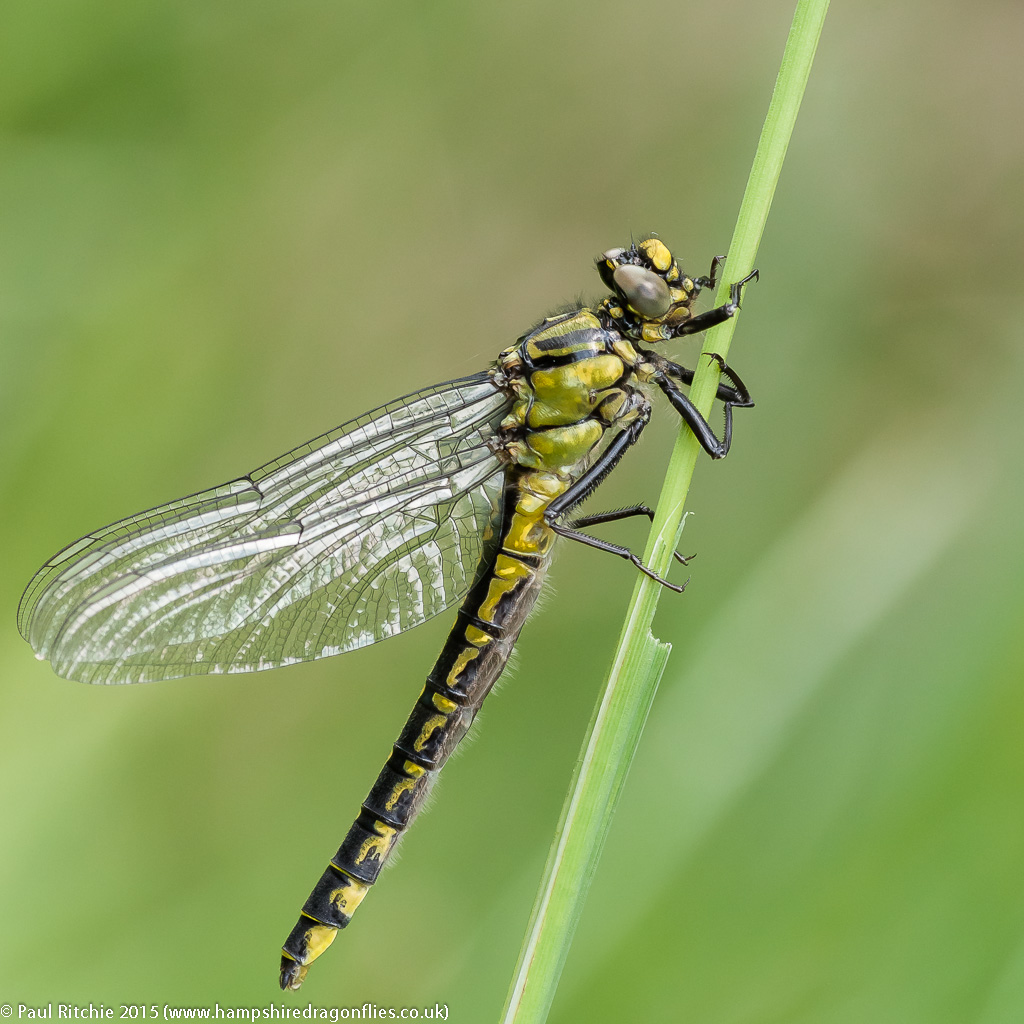 A pleasing end to May. June will follow shortly…