Saturday 16th May
One word…Fabulous!
Certainly the best dragonfly day this season and the best ever encounters with Hairy Dragonfly and Scarce Chaser; not to mention the Four-spotted and Broad-bodied. A truly wonderful day and quite frankly I could leave it here and tease (or annoy) the hell out of you.
Let's try a few comparisons. Kent last season at Westbere and Cliffe, (my previous nemesis) the Brilliant Emeralds at Ashdown Forest.; a good day at Crockford, Latchmore or Ober Water. Days to remember.
Where were we? The Somerset Levels on a very windy day; but at least the sun was shining. The strong breeze  would normally deter a dragonfly jaunt, but if the sun's out and the temperature is high enough, they'll be out.
A  few shockingly bad navigation errors on route meant we completely missed the A303 and witnessed some new scenic delights; which is all well and good if you're on a road trip, but we had a mission and we couldn't wait to get to our destination.
As it turned out, we arrived more or less on schedule. Them old Somerset 'A' roads can be quite friendly out of peak holiday season.
Wellies on and cameras primed, we went through the gate and busied ourselves with the damsels sheltering out of the wind in a bramble bush, trying to pick out the (New Forest unfamiliar) Variable from the swarms of Azures.
While we filtered through the damsels a male Hairy conveniently decided to perch right in front of me. First one of the day, closely followed by a female.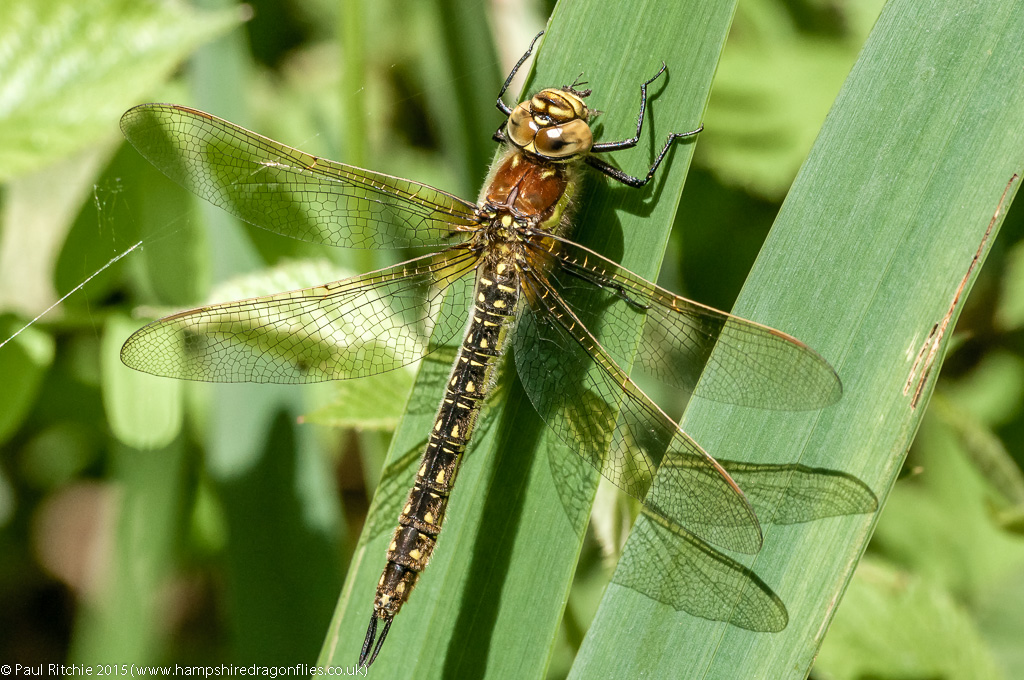 A better start you couldn't have wished for.
As we travelled further down the track searching the grass for more damsels I flushed a Scarce Chaser, followed it for a while before we noticed more than a few more decorating the undergrowth.
Shortly after a few Four-spotted Chasers rose to join them, but the best was yet to come. The next location turned out to be the spot of the day; a cracking meadow which had all the signs of a perfect dragonfly feeding area.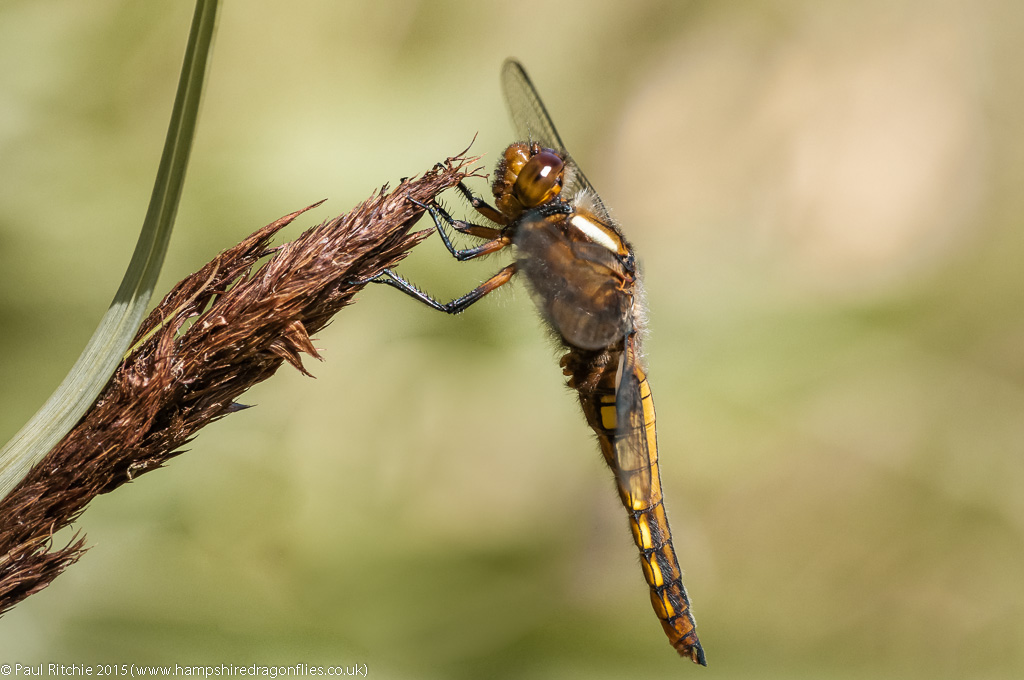 Hairy's, Scarce, Four-spotted and Broad-bodied stalking, feeding, sheltering; almost every footfall flushing out a new prize.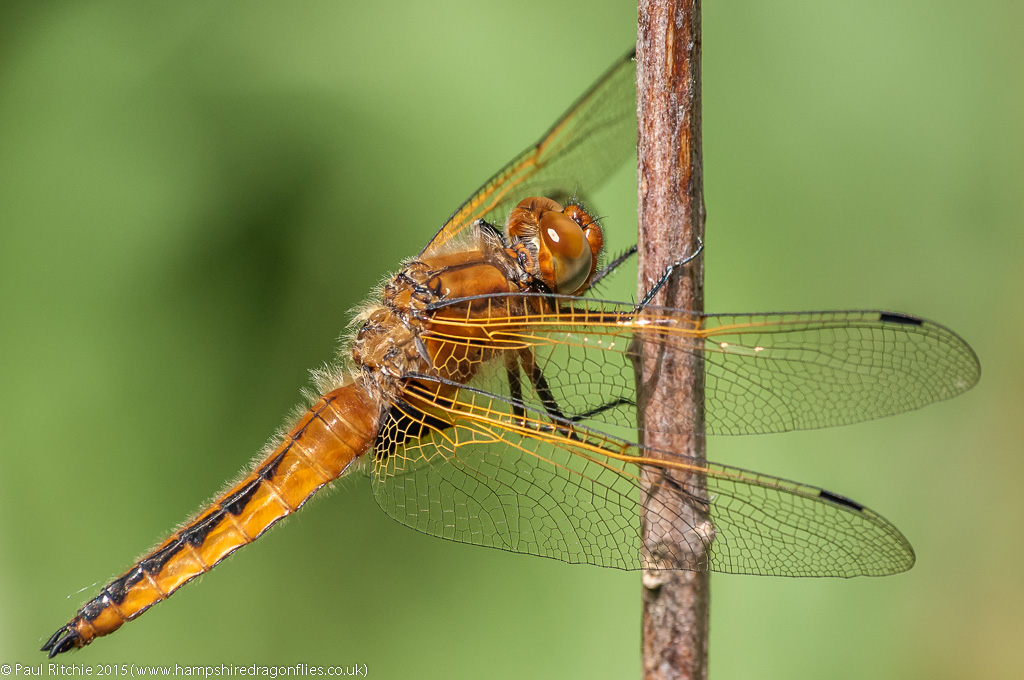 It certainly put Troublefield in it's place.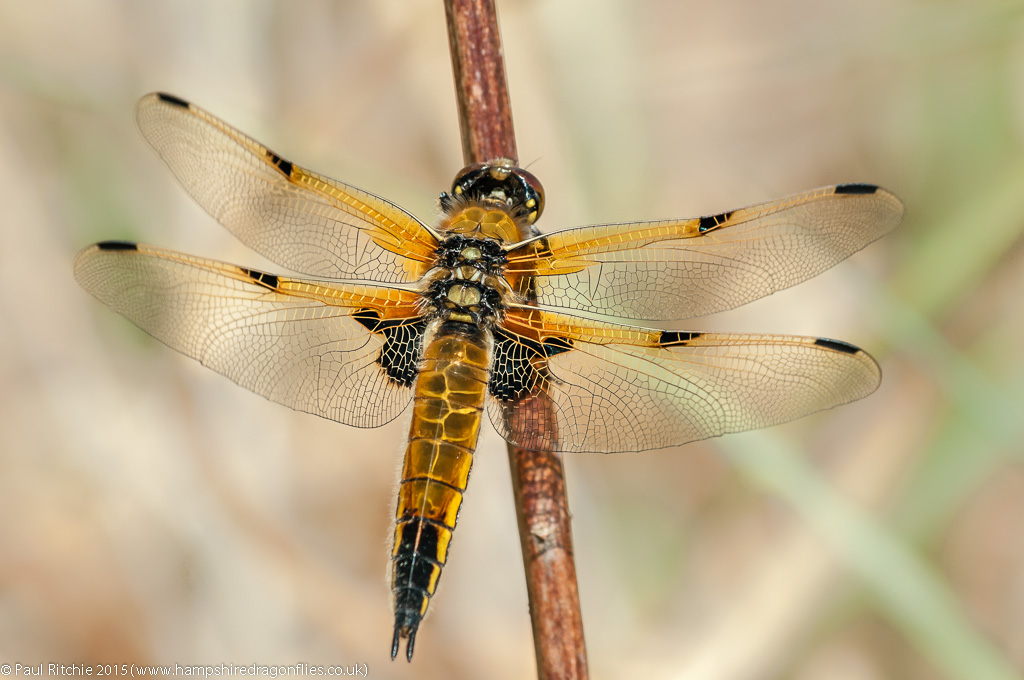 We spent a couple of hours here before taking a stroll up the recently-extended Sweet Track; recently restored would be a better description, this being an old Neolithic route.
I must give proper praise to this superb sheltered path, bordered by a stream and peppered with bountiful clearings. Any dragonfly nut would feel they'd entered nirvana. Such a perfect setting which doesn't disappoint.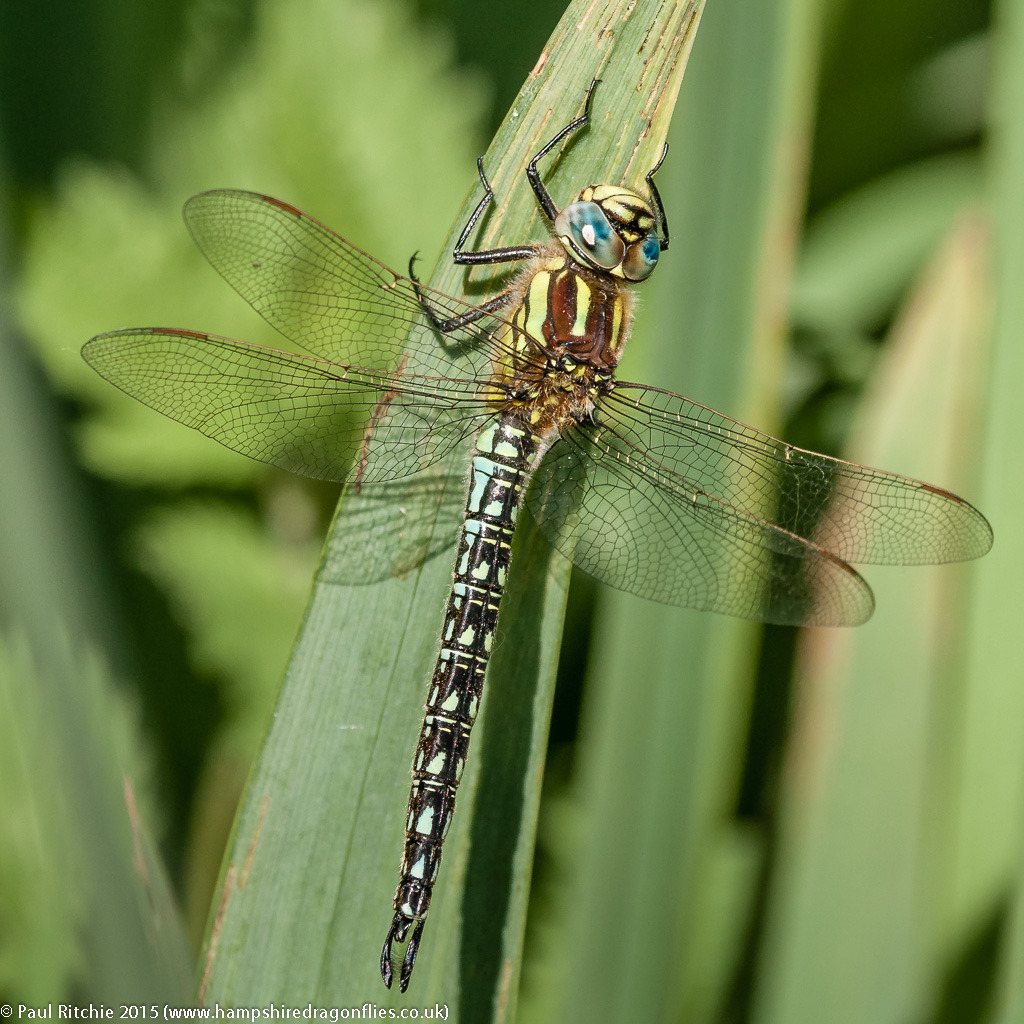 After a spot of lunch we returned to the meadow and were joined by Jerry and Steve, who had spent the afternoon at Westhay. We had planned to move on to Westhay after Shapwick, but why bother? We had all we needed right here.
A very worthwhile day in the land of plenty.