Tuesday 26th May
After a couple of days cold turkey we decided to pop into Swanwick. The conditions didn't lend themselves to larger species, so I decided to concentrate on the damsels sheltering in grassy margins.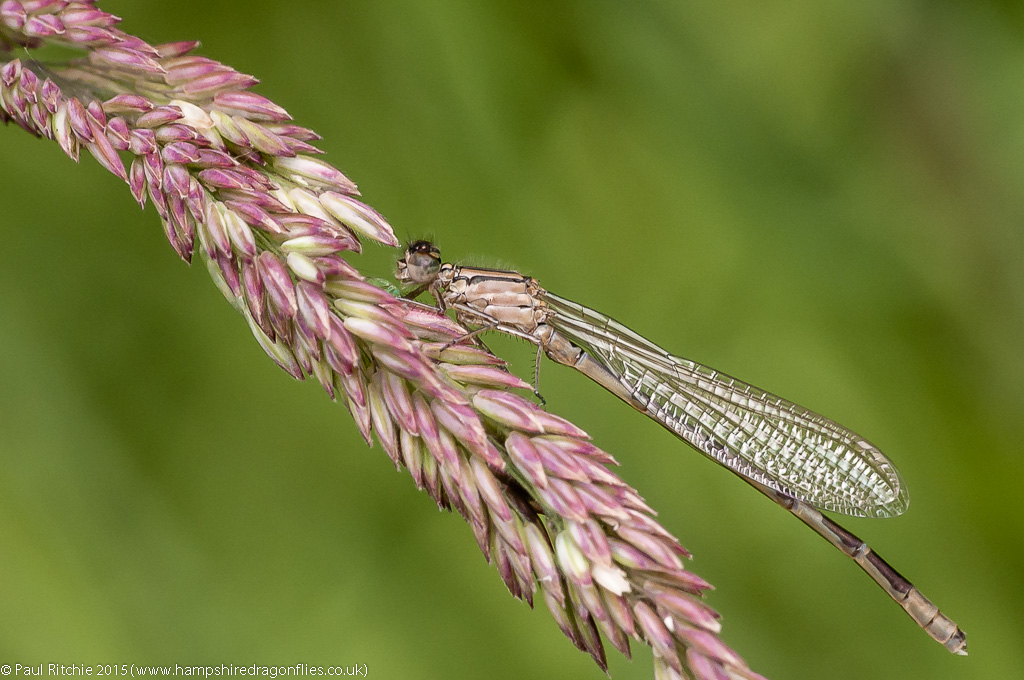 By far the most numerous were Azure, with a scattering of Large Red, Common Blue and Blue-tailed to offer some diversity.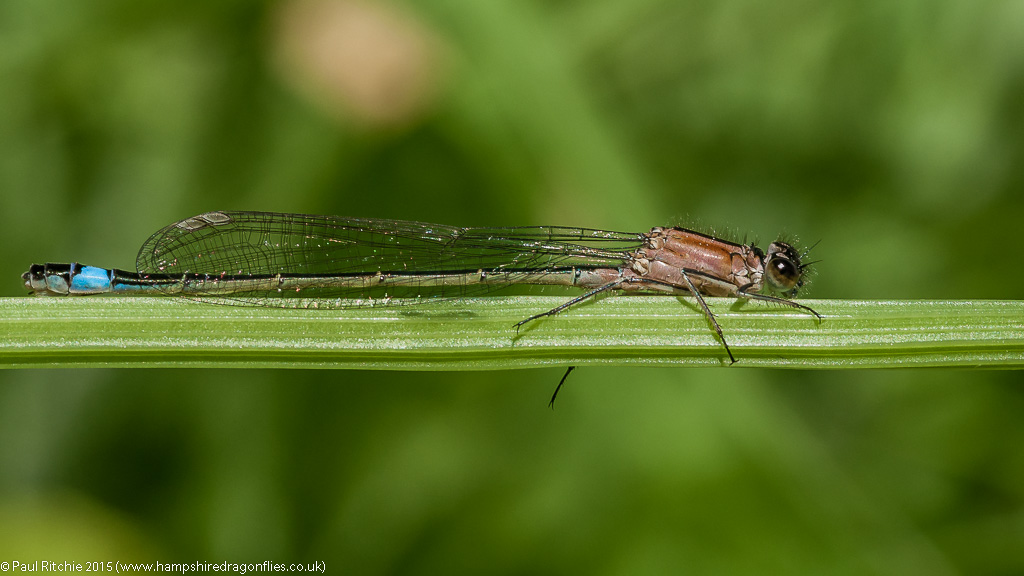 I still enjoy the sight of the stunning rufescens (immature) female form, but a male can stand out while snacking.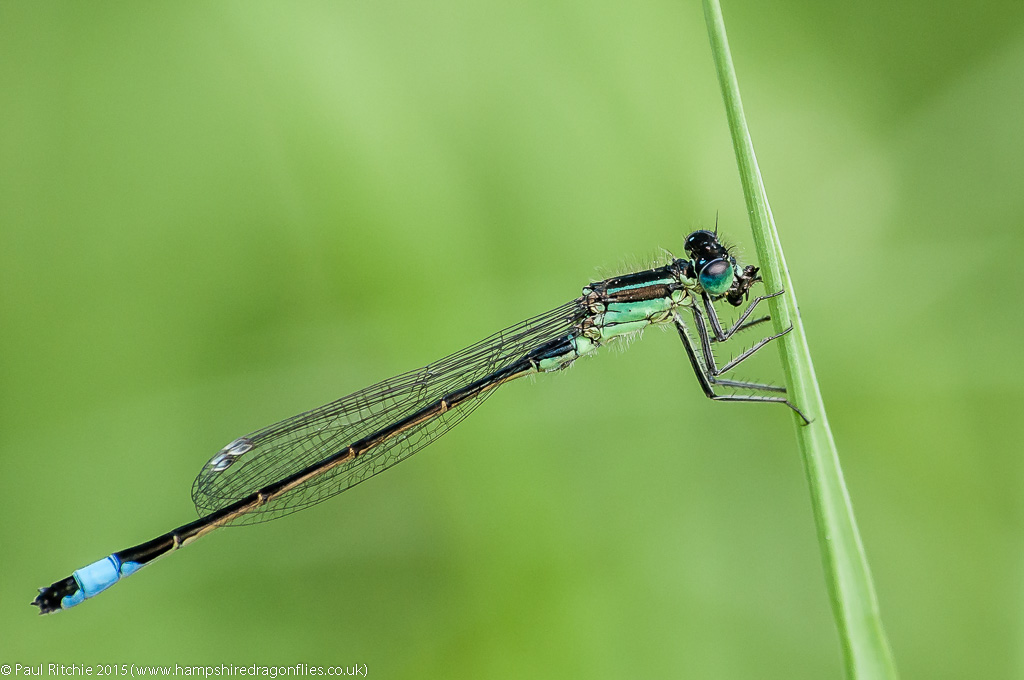 A brief sojourn then, but one to practice with the monopod.
Wednesday 27th May
I had a message from Doug saying he's taking the day off to track down the Downy at Brownsea Island, so we met early and decided to embark from Poole; a decision we regretted as soon as they asked for the extortionate £10.50 fare. It's nearly half that from Sandbanks.
Eager to get started, we headed to the old winery building where Doug had struck lucky before, but the lawn margins behind proved the better option, catching the warm rays of the late morning sun.
It was here we spotted our first Downy, along with several Four-spotted Chasers, Black-tailed Skimmers and Emperors – the latter two being new species for us both this season.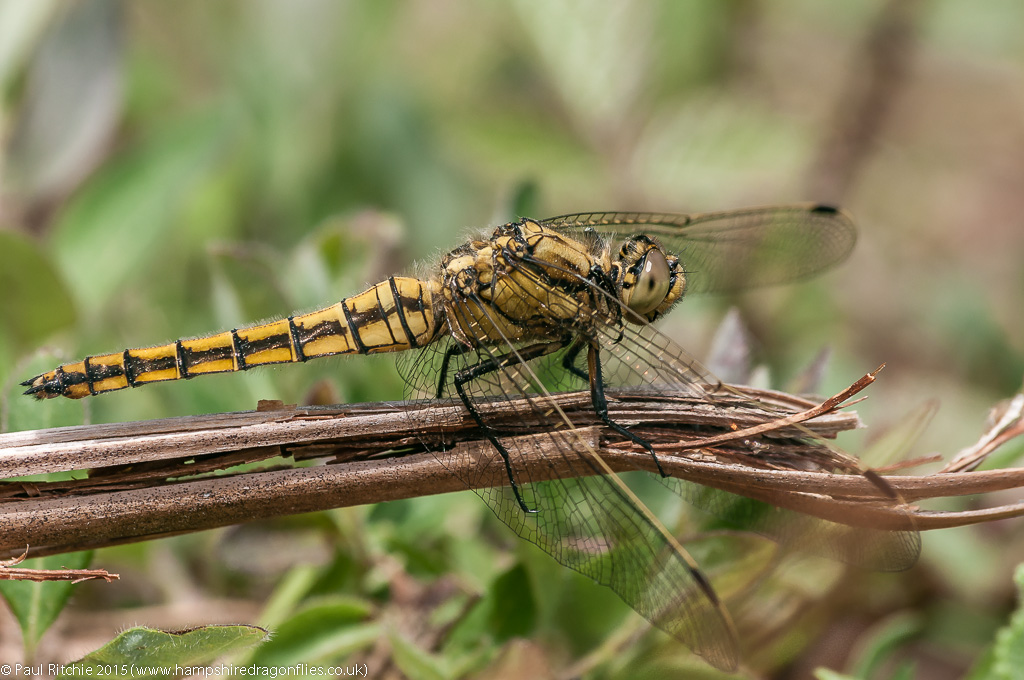 We continued up the hill to the 'picnic' lawn where once again the sun-drenched margins provided more of the same, but those Downy were proving hard to pin down.
Over on the heath the Downy once again stuck to the margins, whereas the heather threw up several more Emperor, Four-spotted and Black-tailed; all proving difficult to pin down in this non-too-friendly terrain. Put it this way…if dragonflies had ears it would have been impossible!
Every time they'd land low down, making a clean shot impossible.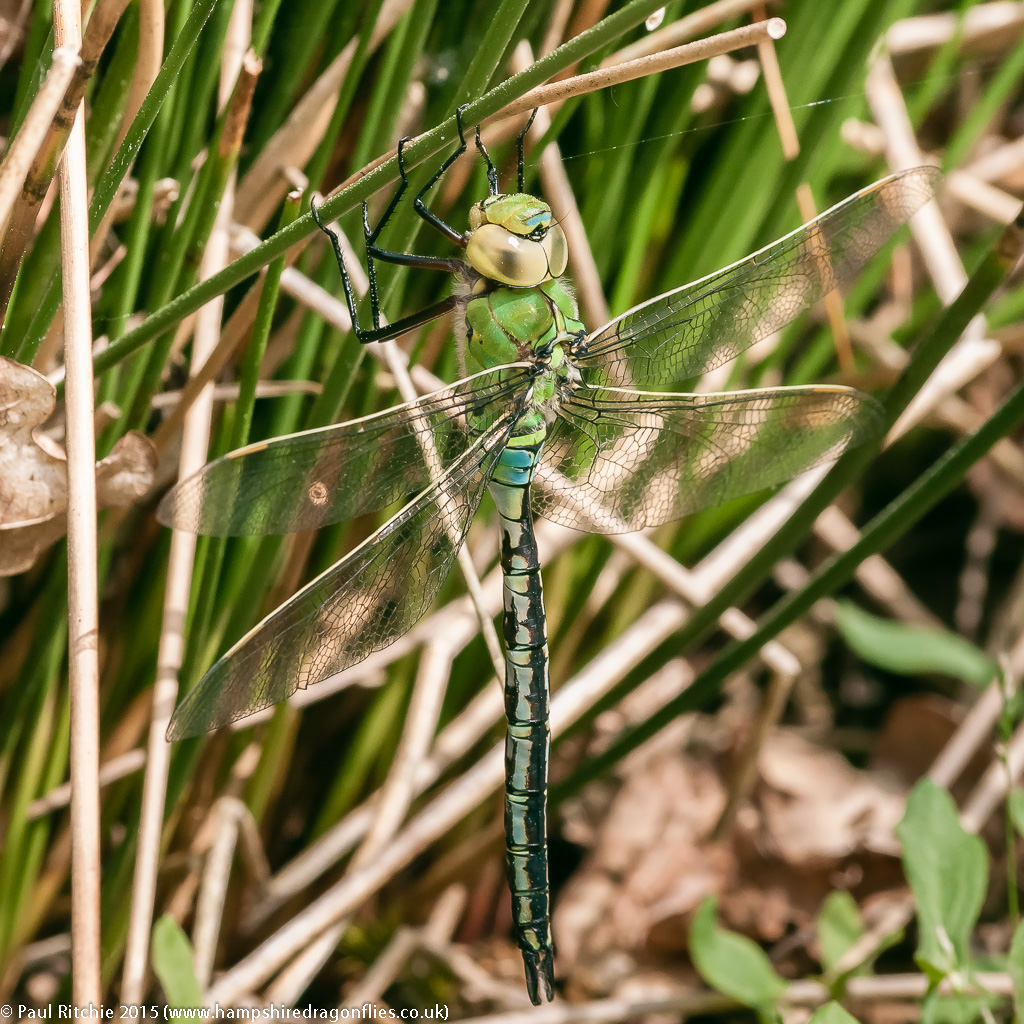 We returned to the lawn area and just waited for fly-ins, of which there were many. The Emperors in particular provided a fabulous display as they flew very low down above the grass, offering fine glimpses to the numerous picnickers.
In a small, sheltered thicket we came across several more of the same, but those damn Downy were up in a flash, taking to the trees and frustrating the hell out of us.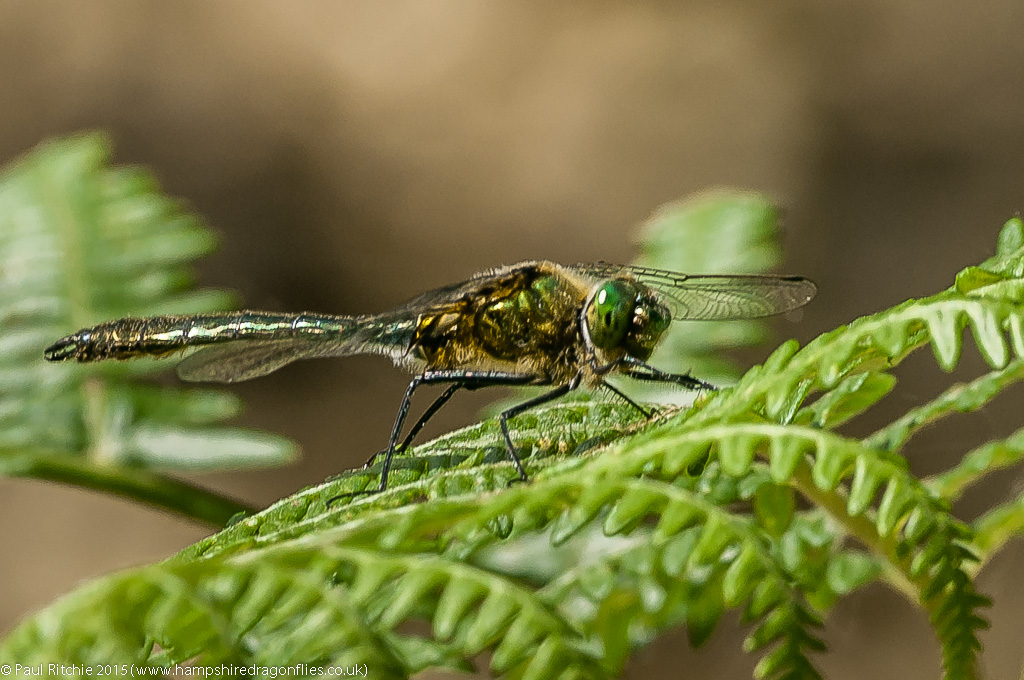 As things grew quiet I took advantage of a Four-spotted who perched perfectly.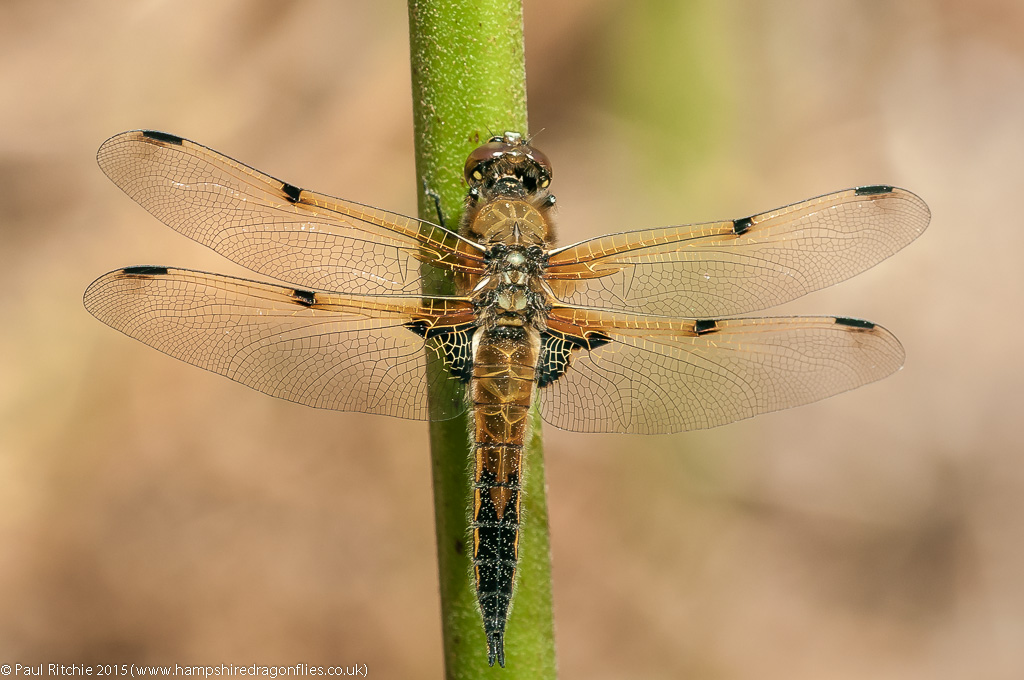 I've had easier days, and from a photography point of view, far more successful, but it was a joy to see so many in a relatively small area; especially the fine display of Emperors.
The spectacle is worthy of a visit, but prepare to be fleeced! Besides the cost of the ferry (10.50 from Poole, £6.50 from Sandbanks), there is the cost of parking (time dependent, but expect to pay around £8.00), an entrance fee once you reach the island (£6.10) and should you fancy the boardwalk, bird hides and other delights of the DWT area, they'll charge you another couple of quid!