Monday 27th June
A fine sojourn to Kent has left me satisfied enough to concentrate on my home patch (I hate that term) in the New Forest – which always comes into it's own around now. I was going to do a weekly New Forest compilation, but soon realised I'd had to break it up a little. Certainly as far as Monday is concerned.
I decided to have another (final?) go at those Red-veined Darters at Badminston, with a couple of options in case I was unsuccessful, or got bored. As it was I encountered my first shortly into the visit, and several more along the edge of the lake – not their usual preference at this site.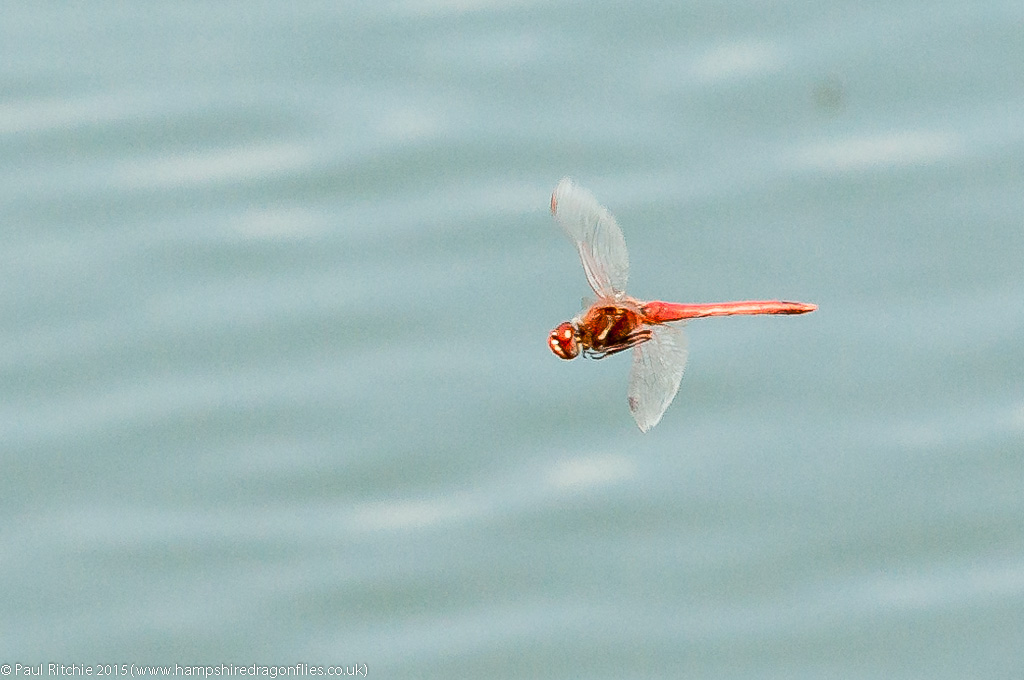 After bagging the first record shot I noticed Paul Winters at the other end of the lake. Once we'd met up we continued to spend the day as a team; two eyes are always better than one. The result was the best day I've had with (mature) Red-veined Darters.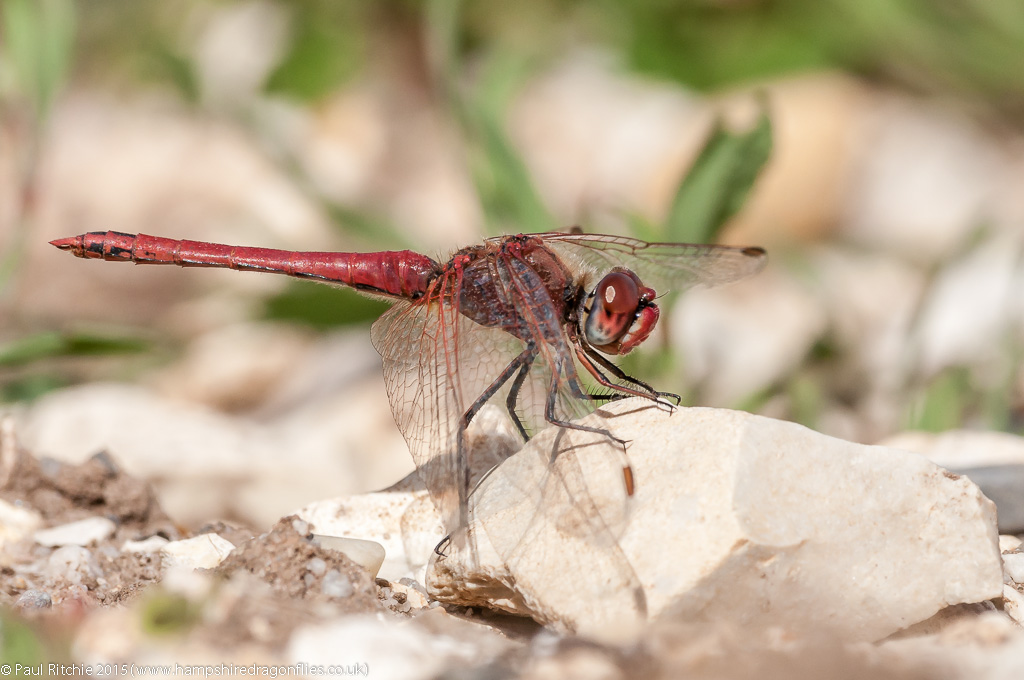 As to Paul 's recent observations there was a male present at each fishing bay; incredibly fast and ethereal, but often choosing to perch on the gravel substrate of the stand, which meant lying low to create some depth.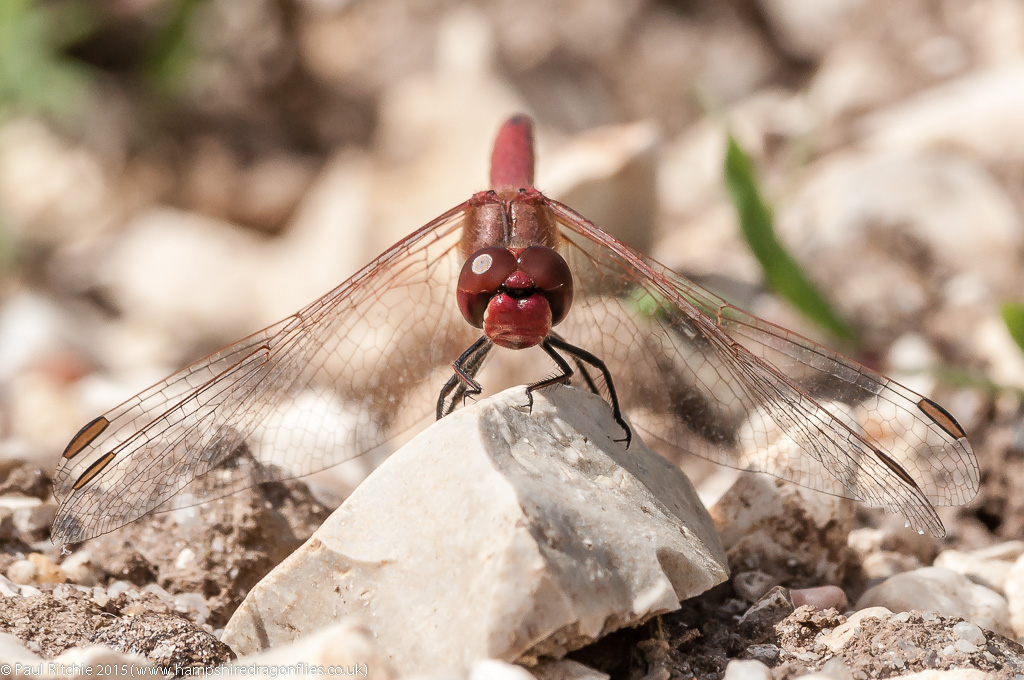 Further along there was a pair in tandem, the male locked as the female oviposited far out from the bank, often bothered by another male or a male Black-tailed Skimmer – the most prolific larger dragonfly here.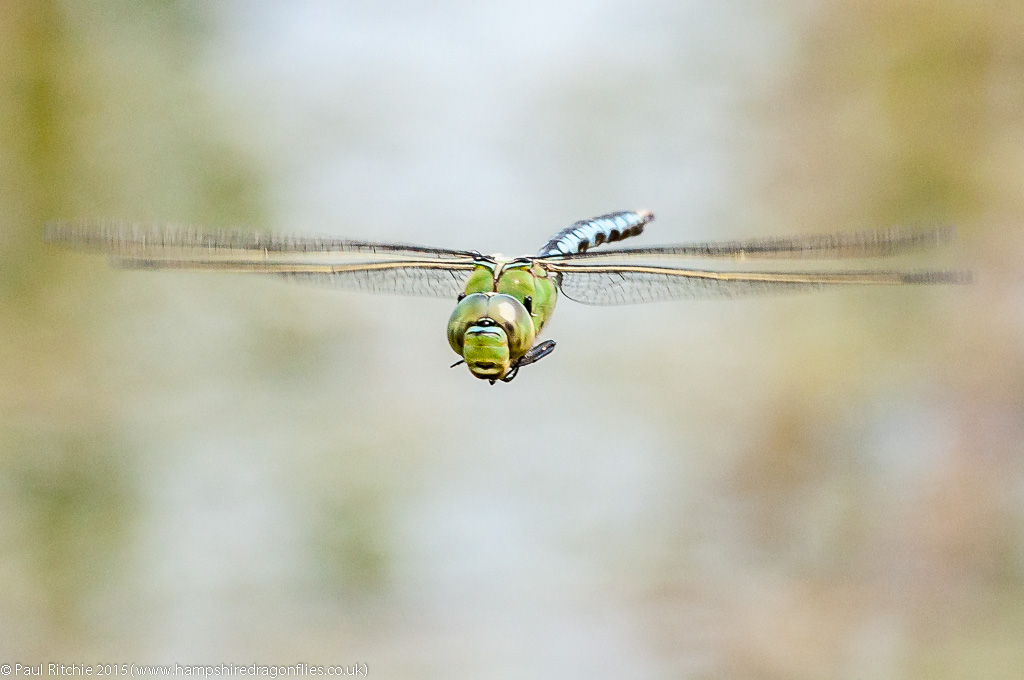 Again, each (prospective) fishing bay had a patrolling male, some more agreeable than others, offering great views and ideal situations for an in-flight opportunity.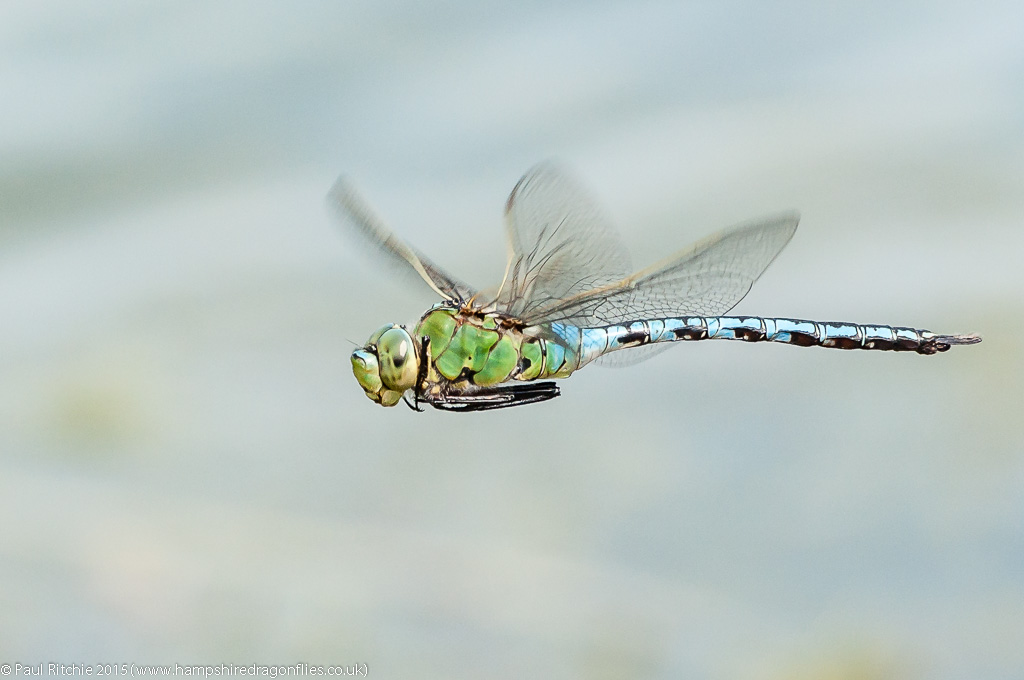 Quite often they would perch; not unduly bothered by your presence so long as you didn't unduly disturb them.
It's all too easy to become enamored the the exquisite beauty of the regal male going about his business, but the sight of a female ovipositing has the same level of fascination for me.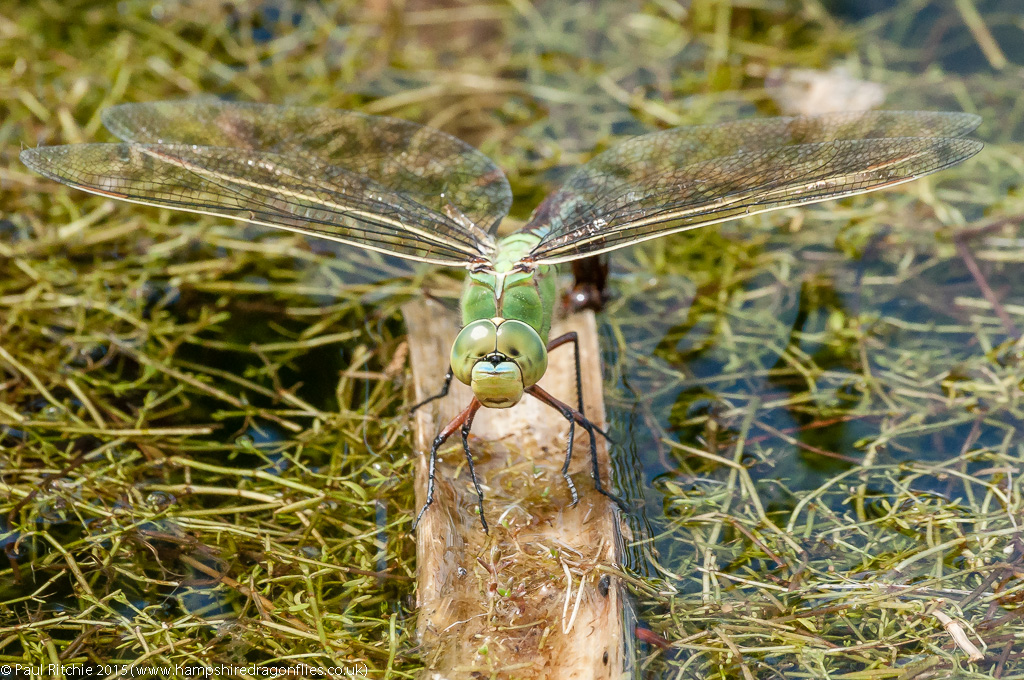 However today belonged to the Red-veined Darter.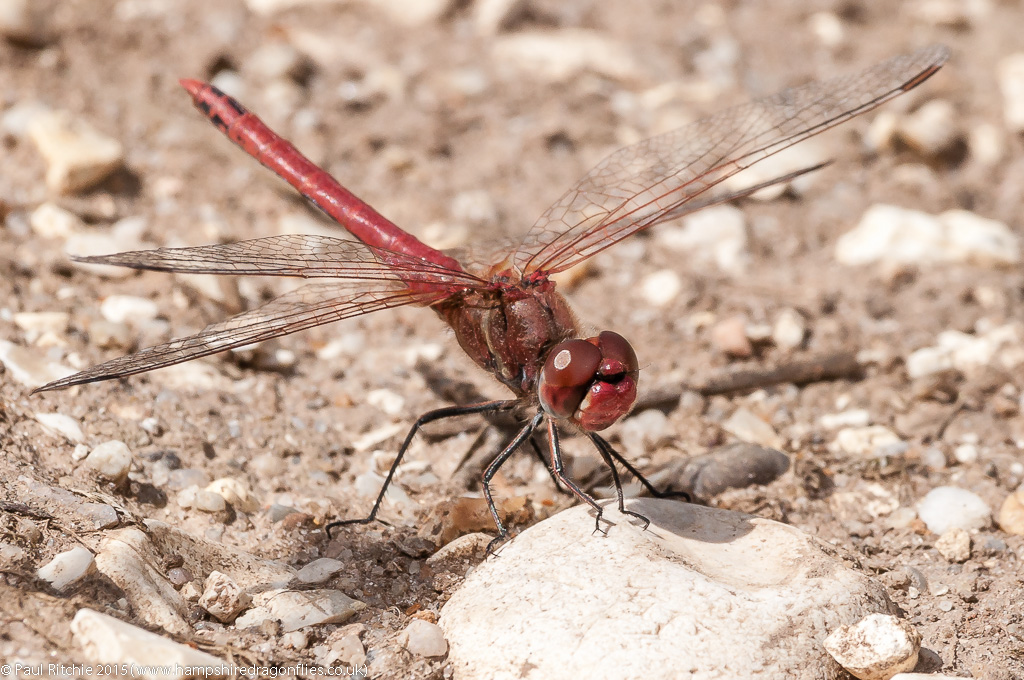 They still chose the gravel, but to be fussy would have been churlish.
There was one who thought a strand of grass would make for a better perch, but positioning myself meant several up & down occurrences.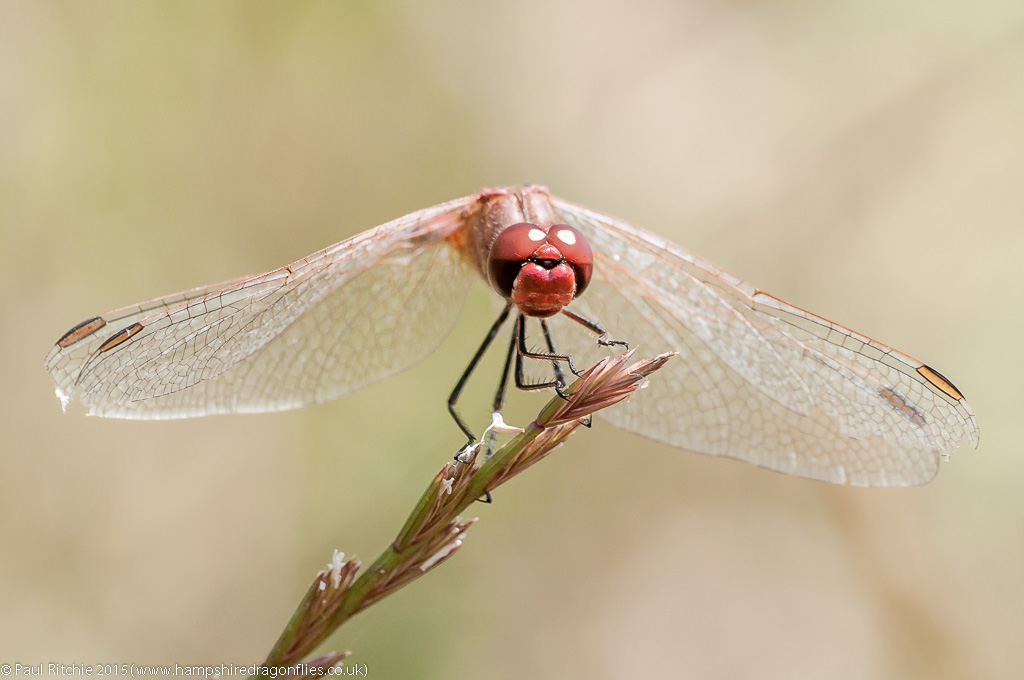 A walk around the inclosure included that shallow 'puddle' where they'd been previously, but didn't stay for any length of time. However one of the short visits gave me another opportunity for a better in-flighter.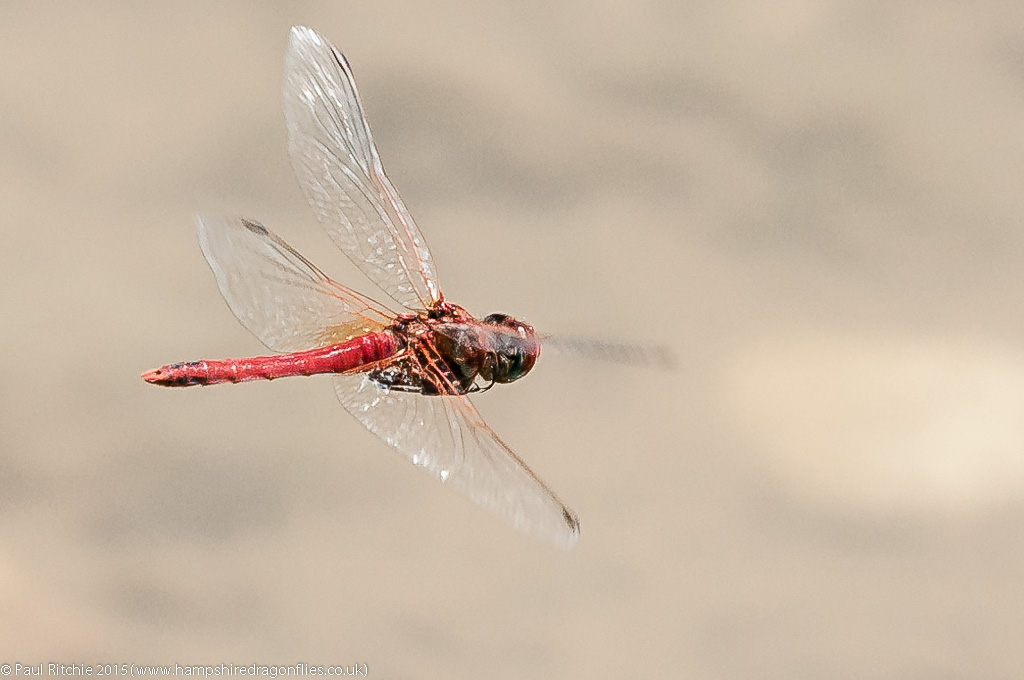 The star of the show today, and I took every opportunity I could get.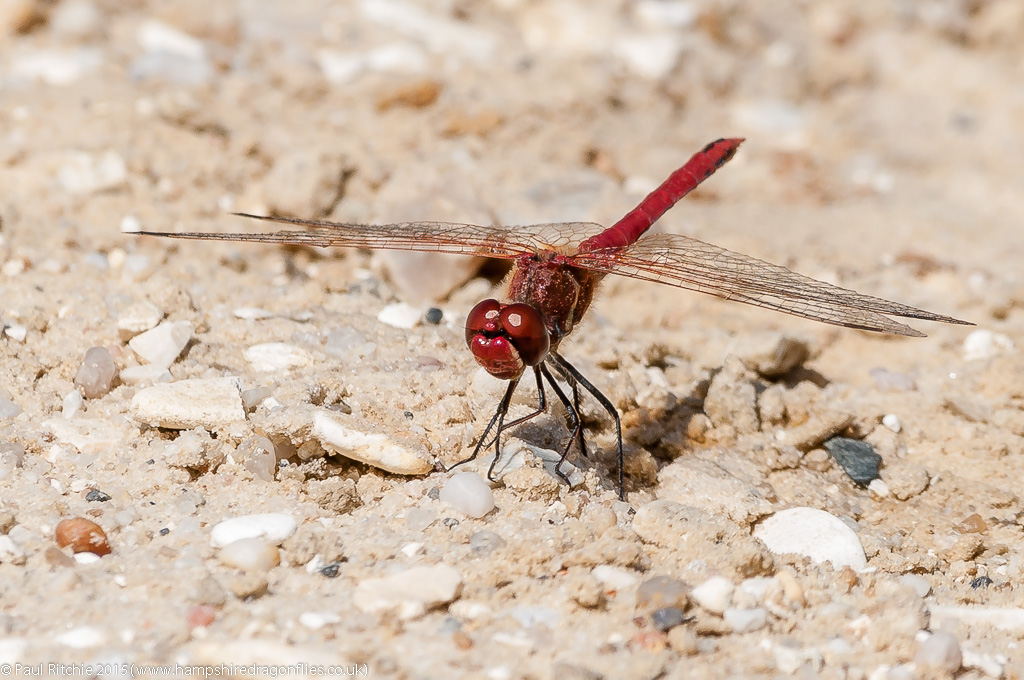 To conclude I must again point out that this is a private site with authorised access, and any requests for site details will be ignored. The information is out there, but rather than twitch you'd be better off searching your own preferred areas.
After all, there's nothing more satisfying than finding a nice surprise on your own patch.