Thursday 23/07/15
Where are the dragonflies? The butterflies seemed to be in their element. Bees, Flies, Beetles etc all enjoying the warm breeze. Ideal time for hunting & feeding, you would have thought? At Pennington a light blanket of cloud wasn't going to provide anything over-water, but the surrounding foliage should have been buzzing.
Unfortunately not the case. Very few damsels. The Demoiselles were letting the breeze take them as if they didn't care where they ended up. The (very) occasional teneral Common Darter rising, no Black-tailed Skimmers – normally hardy – to be seen. No Emperors – not even a female ovipositing in the peace.
Even the rides – irritatingly overgrown – where devoid of the usual basking Common Darters or maturing Hawkers. Yet the butterflies were plentiful and were seemingly enjoying themselves.
On to Crockford then. Surely the shelter would reveal a few treasures? Sadly not. No Hawkers, Chasers, Skimmers or Darters around the margins on the way in, and only a female Keeled in the heather around the basin.
The walk upstream did produce a few Beautiful Demoiselles, Small Red and Southern Damselflies, but not one Golden-ringed. I've often stated that if you can't photograph a Golden-ringed at Crockford then you might as well give up!
Of course the statement does require their presence.
At 1.30pm the sun made a brief appearance; enough to delay my leaving and give it another shot. A few Southern Damselflies braved the water for all of fifteen minutes until the cloud rolled in again.
There were pockets of blue sky surrounding this barrel of gloom. Perhaps another location might bring forth results, so I decided to try Badminston as a last resort.
The drive over saw sunshine, but by the time I arrived the cloud arrived again. At least there were some Black-tailed Skimmers here; seeking solace in the grasses along with the occasional Emperor, Common Darter and ever-present Common Blue Damselflies.
The heavily-reeded section of the original pool had the best water display I'd seen all day, with several damsels acting naturally, a brief passing Emperor, more Common Darters and some obliging Ruddy.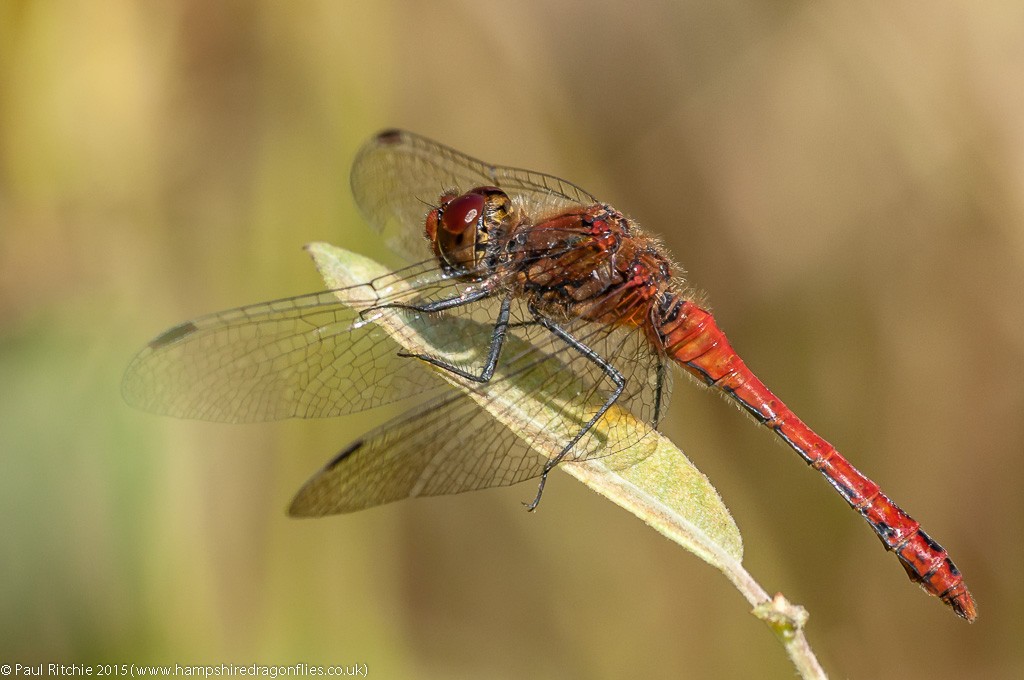 There were also plenty of Common Darters hiding out in the grassy corner.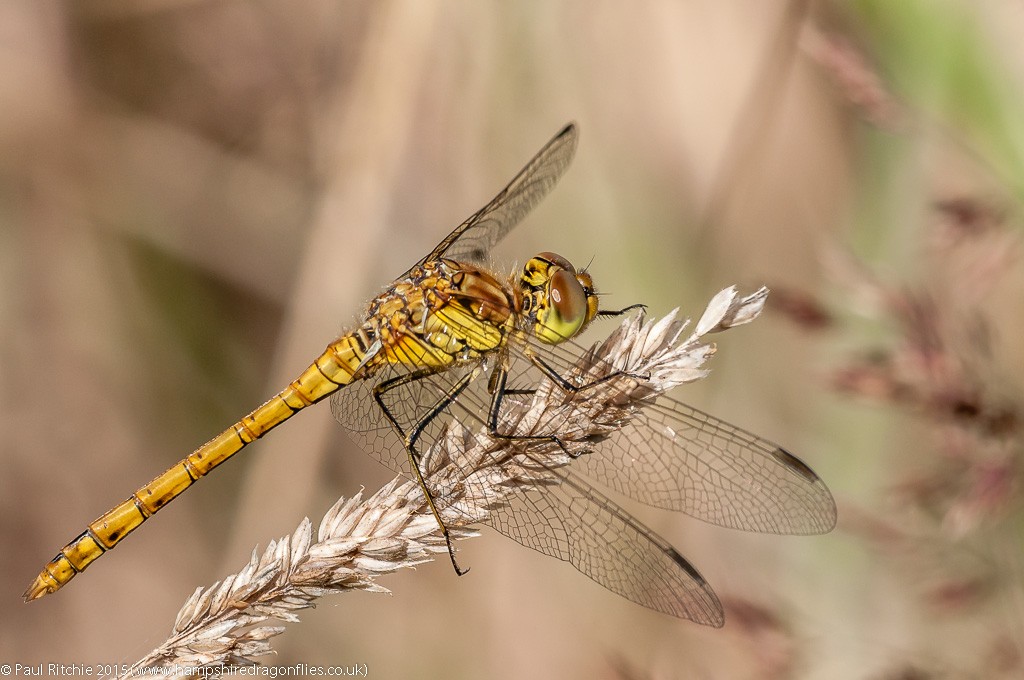 I did have a brief glimpse of a Southern along hawker alley, and back at the lake the reappearance of the sun had brought forth a little action over the water, with a couple of male and a female Emperor and some Black-tailed Skimmers.
However it was on my way out that I came across a male Red-veined Darter basking on the last fishing stand, rising a couple of times at my presence before disappearing for good.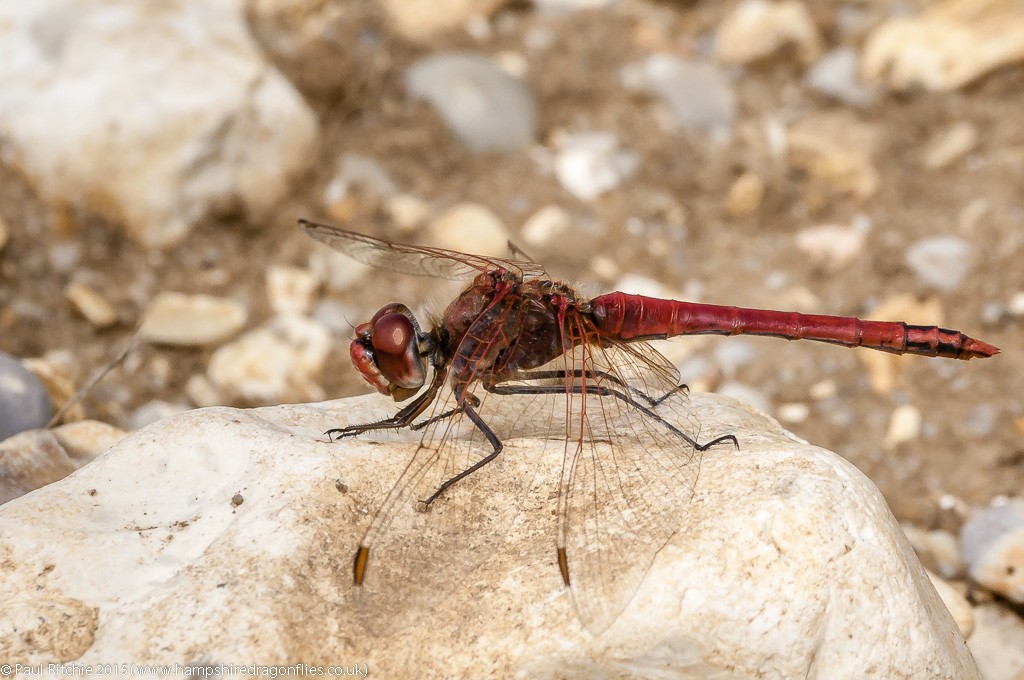 Three Darters then to rescue the day, and right at the end of what turned out to be very hard work!