There's no denying it's been a slow month; from the first garden pond emergence at the start of the month to sprinklings of Large Red around the middle when we experienced two or three days of relatively warm and calm conditions. Since then we've experienced a return to morning frosts, northerly winds and bone-chilling temperatures.
This is by no means unusual and if anything marks a change to normality. For the past few years we've experienced early springs leading us into a false sense of entitlement. A walk through your favourite reserves can give you a better feel for progress with spring vegetation barely taking hold.
During the week I returned to the site of my previous findings to be disappointed by the lack of progress with pickings still very meager. With the onset of more cold weather I took advantage of some sunny spells on Saturday to check out Bramshill Common.
I wish I'd brought a jacket! The appearance of a few dark clouds dropped the temperature significantly, and typically my first Large Red sighting coincided with this downturn, making it a challenge to grab a pleasing shot.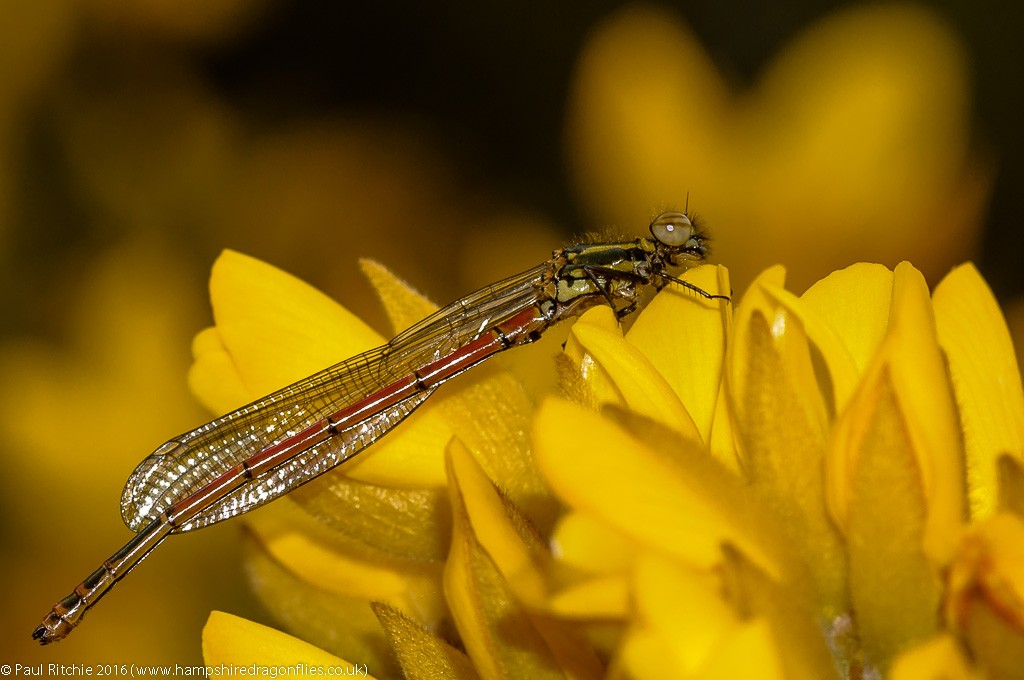 I saw just one more teneral in this clearing before moving on to a few other likely spots, noting how sodden everywhere still was. The shorelines were breached with few areas, except the trees, to accommodate the recently-emerged.
I had hoped there might be some variation with perhaps a Blue-tailed or Red eyed making an appearance, but it was a good hour or more before I could even find any more Large Reds; suitably sequestered in a small, sheltered micro-climate and rising immediately at my passing to take refuge in the deepest stands of gorse as more clouds appeared.
After my tour was complete I stood and waited at the best spot, watching the display of a Heron and two Red Kites decorate the skies as I waited for the sun to appear once more. It did, all too briefly, but at least allowed just one more subject before I called it a day.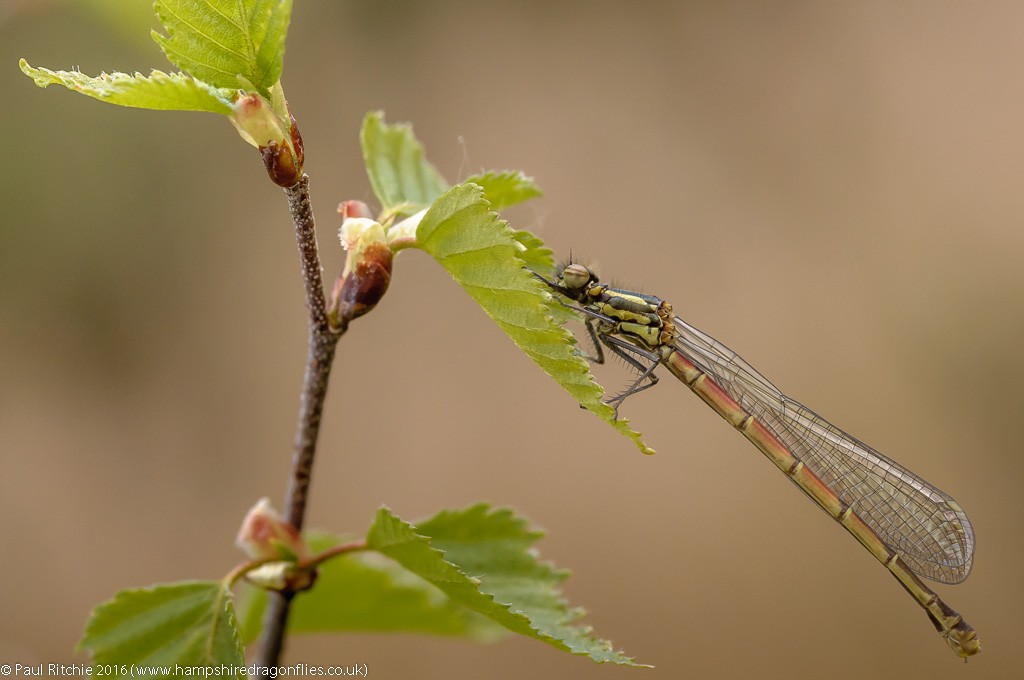 The sun is shining through my window as I write and I'm trying hard to ignore it, knowing I'll probably be disappointed if I venture out. Despite this afternoon's surprise revelation that a Broad-bodied Chaser has been spotted (indeed photographed) I prefer to wait until the season begins in earnest.