It's been over two weeks since my last entry, for which I can only apologise. The reason being the noticeable feeling that the season was definitely on the wane.
A day after my last trip to Bramshill Mike Barnet and I decided to pay a visit to Priddy. Unfortunately the weather wasn't on our side, and by the time the sun appeared it was just a little too late to raise the temperature enough.
There were a few Moorland Hawker around, but far too busy seeking females around the margins. Surprisingly the Emperor from my previous visit was still holding on; battle-scarred and submissive in any conflict today.
Across the other side I found two Southern; one giving my only worthwhile opportunity of the day.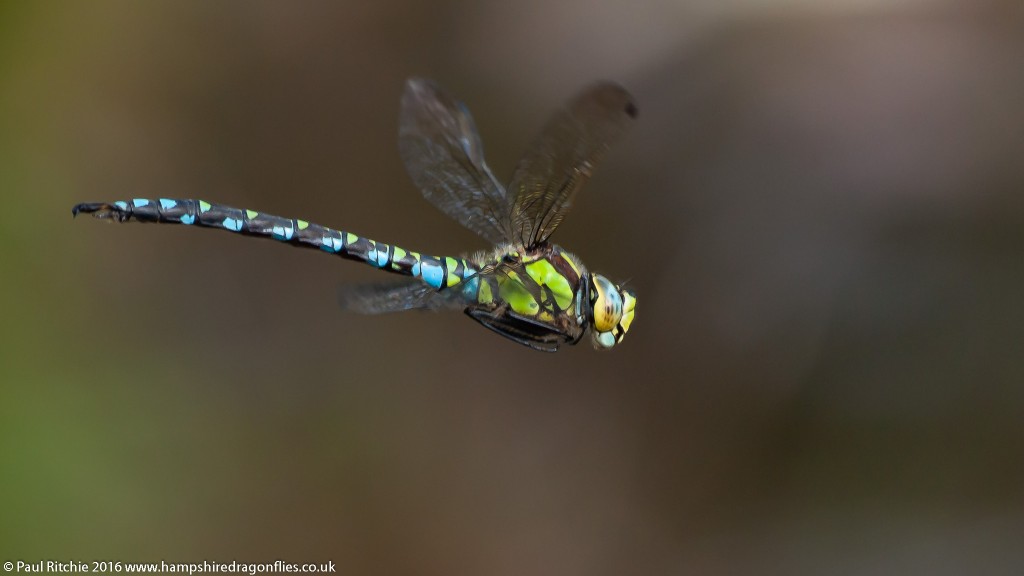 My experience at Priddy put a damper on my enthusiasm so it was a fortnight before I ventured out again for a walk around Ramsdown and Town Common. A 'walk' being the aim of the day. Any Odos would be a bonus.
There were a few Black and Common Darters scattered among the heath and at Hawker Alley a couple of Migrant hawked the treeline while a few Common Darter made use of the puddles along the track.
The hidden pond produced a Southern which disappeared when a Bat flew in for a drink.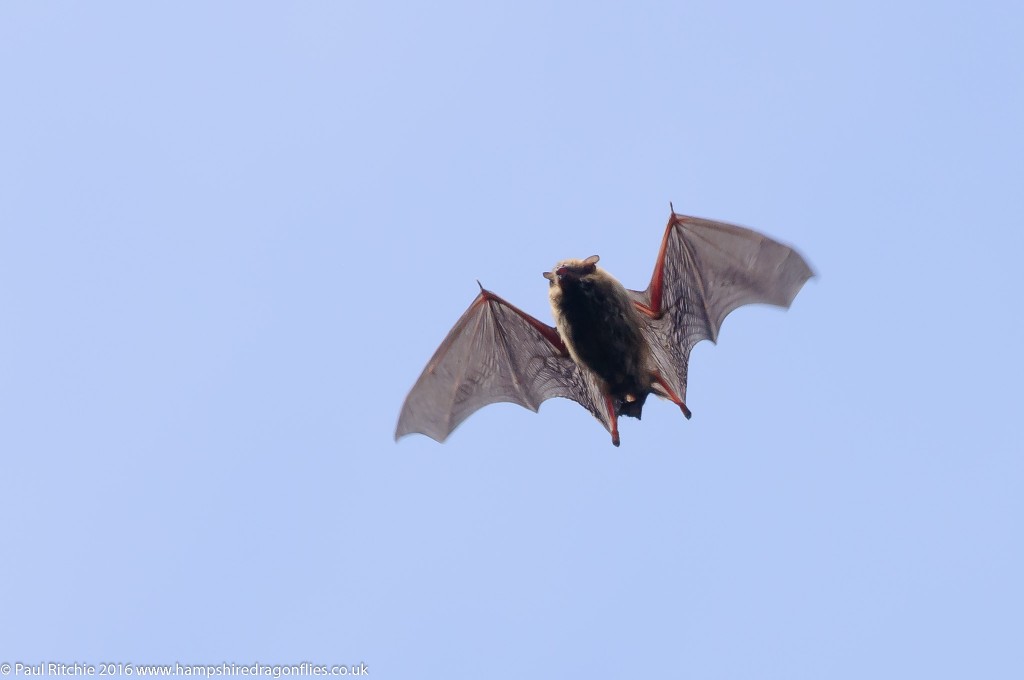 Approaching the hill pond I noticed a male Southern patrolling which would've kept me busy had it not been from a Moorland seeing him off before disappearing himself.
Despite a three mile walk around Town Common that rather magical moment with the Bat turned out to be the shot from the day.
These diminishing returns are usually the catalyst for calling time on the season except I couldn't let it fizzle out without a final visit to Bramshill. With the 'just a walk' mentality in place Sue & I walked the increasingly saturated paths to the ponds.
The usual bobbing Common and Ruddy Darters and a female Southern disappearing out of view across the clearing looked promising at first but the three small ponds had only a couple of tandem Common Darter pairs across the water.
A break in the clouds provided a magical moment when the mossy pond filled with golden light, creating a hive of activity. Mainly Common Darters, but the amount was impressive for this late in the season.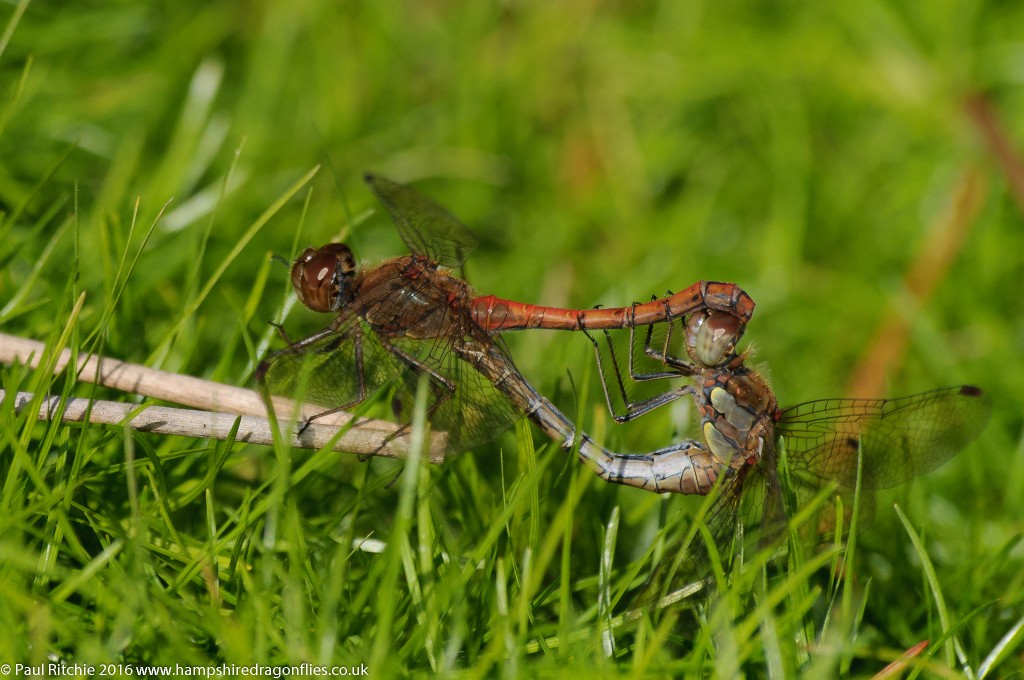 Just the one Hawker, a Migrant patrolling the far shore, bullying any tandem pair which got in his way. A walk through the woods showed a few more Migrant, a male Southern and a few Common Darters while Long Lake belonged to the water fowl.
A final look in at the mossy pond finally produced an opportunity with a willing Southern.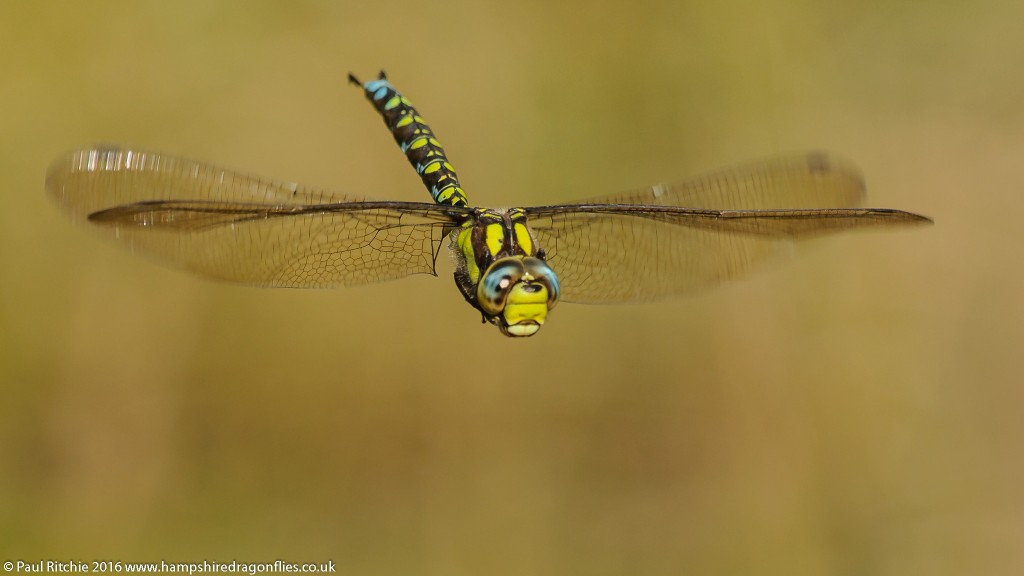 Once again I waited all day to get a shot worthy of going home with and the moment shared with my quarry filled me with the joy I hadn't experienced weeks.