Firstly apologies for the lack of updates recently. On June 1st on the way home from dropping Sue off at work our faithful old jalopy finally passed off its mortal coil.
This unfortunate episode occurred on the day I was meant to meet Steve Covey at Latchmore Brook, so you can imagine the effect this had on an even-tempered fellow like yours truly. Thankfully the heavens came to the rescue with a week of inclement dragonfly-unfriendly weather.
We are still without our own vehicle but Sue has a loan car for work which has enabled us to make a couple of weekend trips to ease the frustration.
Saturday June 3rd
Despite being the season of Springwatch I've always followed the meteorological system of naming seasons, and with Emperor and Black-tailed Skimmers dominating at Bramshill it certainly feels like Summer to me.
I'm a little disappointed to see the reduction in Spring populations of Hairy and Downy; both which are past their peak.
We did see one Hairy today, a female tentatively popping in to drop her eggs under the threatening flight of the Emperor; only to be driven off because, as far as the Emperor as concerned, her time was past.
There were also a couple of Downy present on Long Lake, neither willing to follow a predetermined path so I settled for a pair of Blue-tailed in the scrub.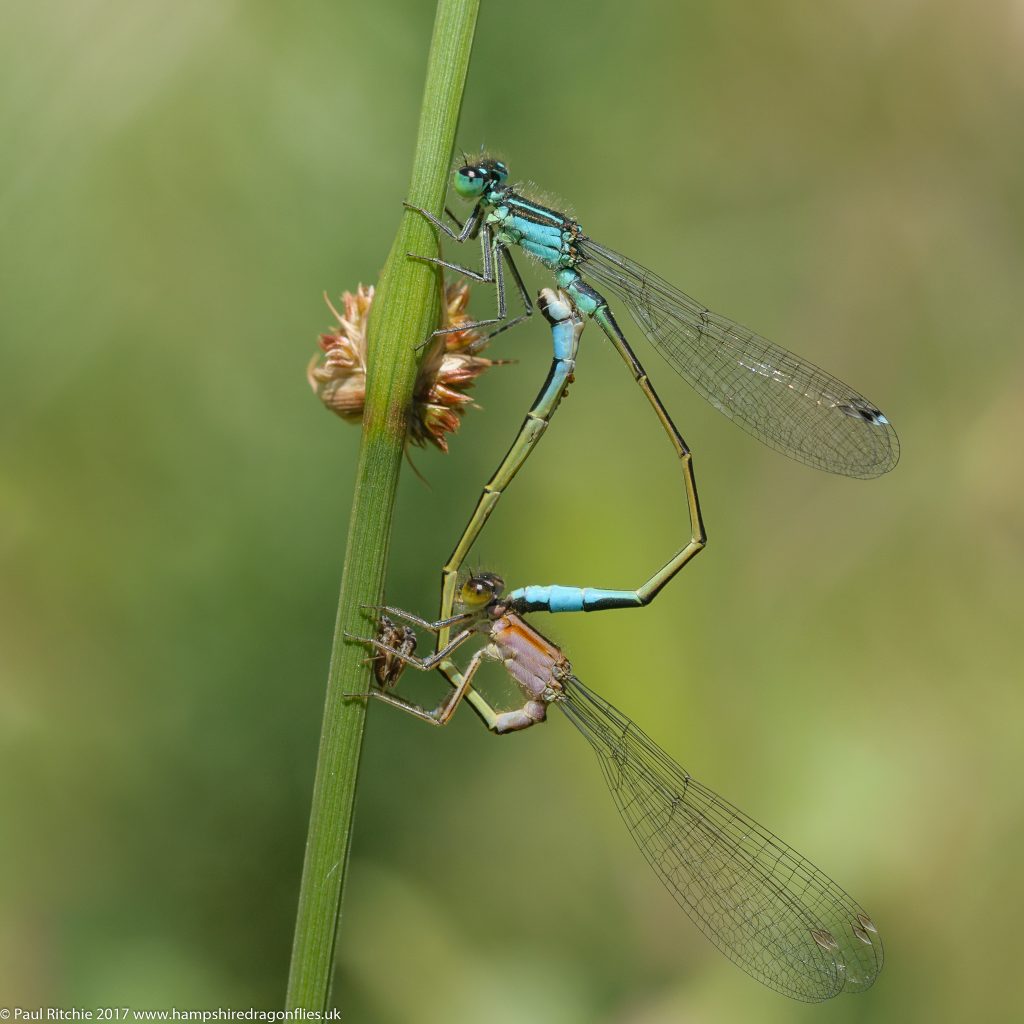 We bumped into Aaron and his dog Cody and took a little time out for a chat until we reached damsel corner; all now heading down to roost with the drop in temperature.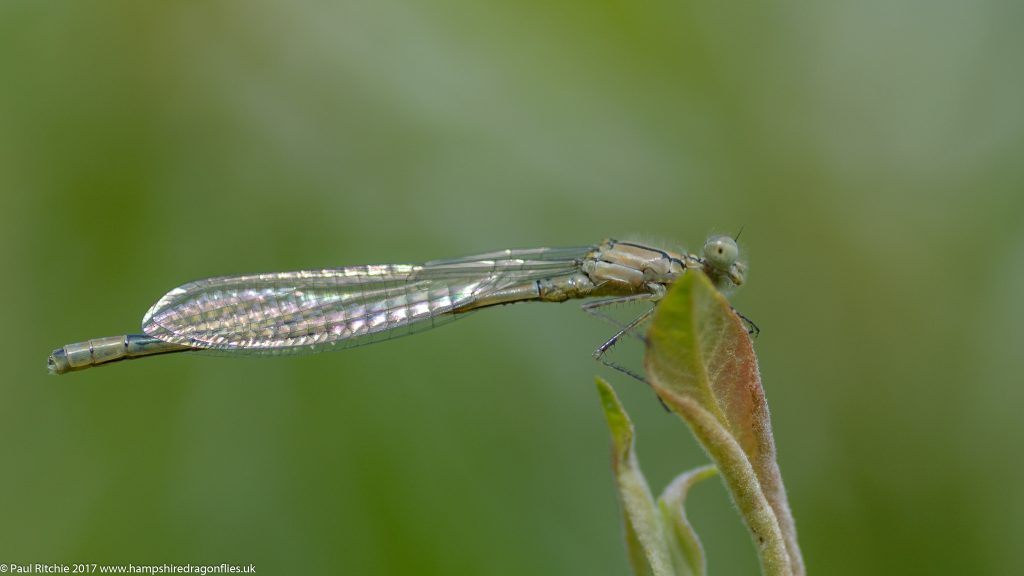 Sunday 11th June
It's been far too long since my first and only visit to Bentley Wood this season so Sue & I headed over to meet Tony & Sue Walker who are local guardians to these woods. They introduced us to another pond which we've failed to find previously, nicely active with plenty of Azure, Large Red and Broad-bodied Chasers.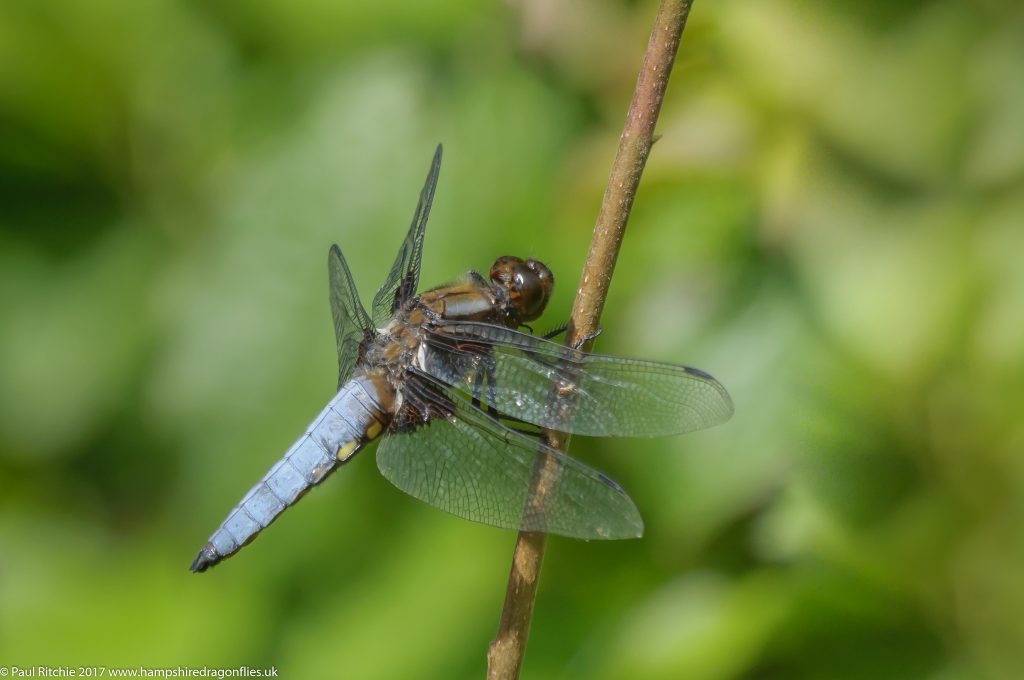 We carried on down to our pond of choice where we were pleased to find a couple of Downy still patrolling along with a few Emperor, Four-spotted and Broad-bodied Chasers battling against the wind.
It wasn't too long before we saw our first Common Emerald of the season. It took me a while to get my eye in; the tenerals proving difficult to pick out during the cloudier moments.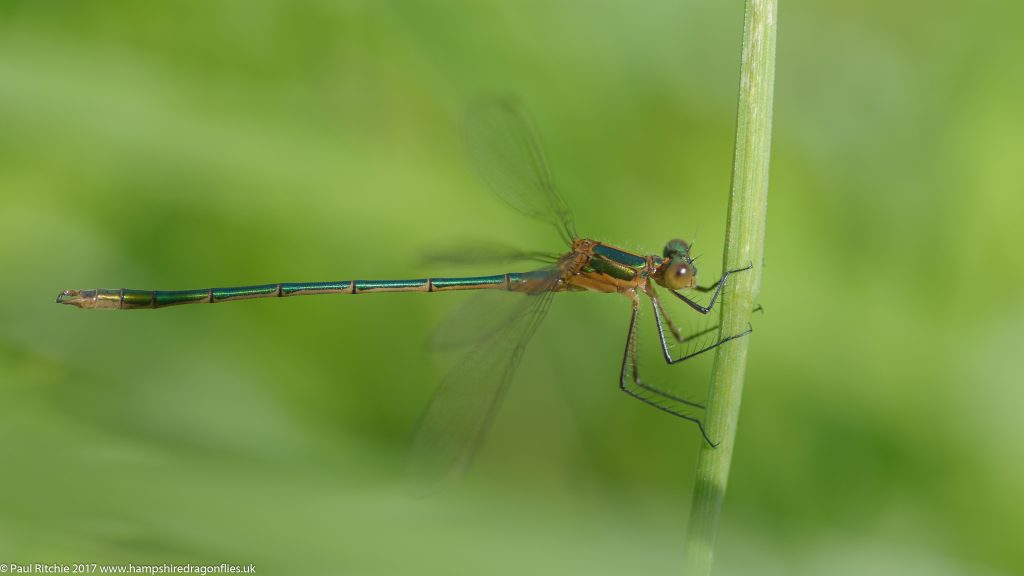 Having found a male I was eager to find a female, and did eventually spot one rising from the grasses to the bramble. Such was her position that the only shot available to me was against the sun.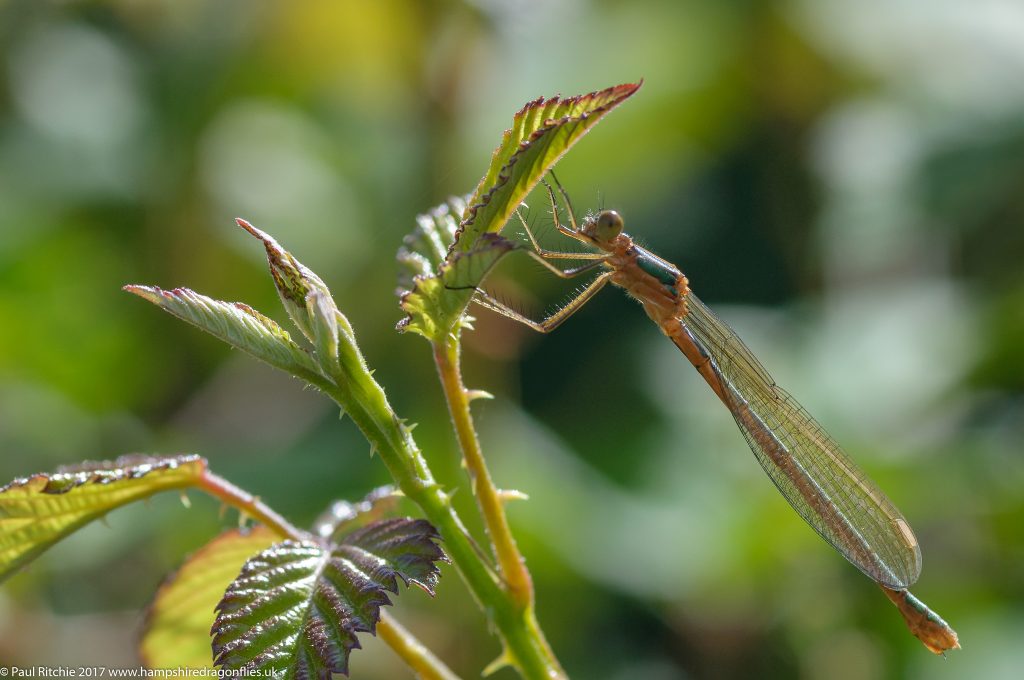 Walking through the meadow I caught sight of a teneral dragonfly and further searching revealed a couple more Common Darters, another one off the list this season.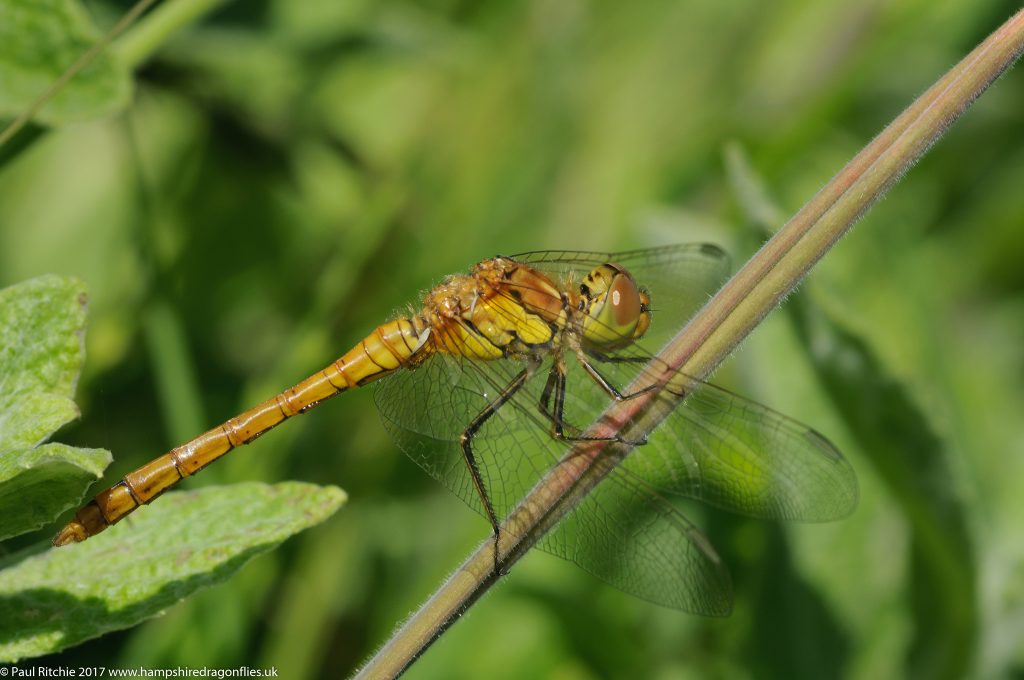 Two new species in a day is more than satisfying however we struck gold on the way out when we spotted a Golden-ringed hawking the ride on our walk back. A good day then, and most appreciated having been stuck indoors for a week.