Saturday 17th June
It's been a bit of a fraught month for me with the lack of transport, which is a tragedy as June should be the month of great bounty. However looking back on last season, excepting the trip to Whixhall, the beginning of June didn't really inspire much either. Funny old month.
Anyway, at the risk of becoming one of those miserable, always negative dragonfly watchers (there are quite a few) we picked up our feet and made the most of a glorious Saturday by taking a step back; revisiting Latchmore Brook two weeks after the breakdown.
Curiously quieter than we expected. Not the usual hordes of weekend picnickers or dog walkers; in fact it was a pleasure to meet someone with a camera who asked what we were there for, and showed great interest without knowing what species they were photographing. To them it was a dragonfly, but that's the start of this passion.
The Keeled Skimmers were the dominant species today; pleasingly putting on a show as only Keeled can do.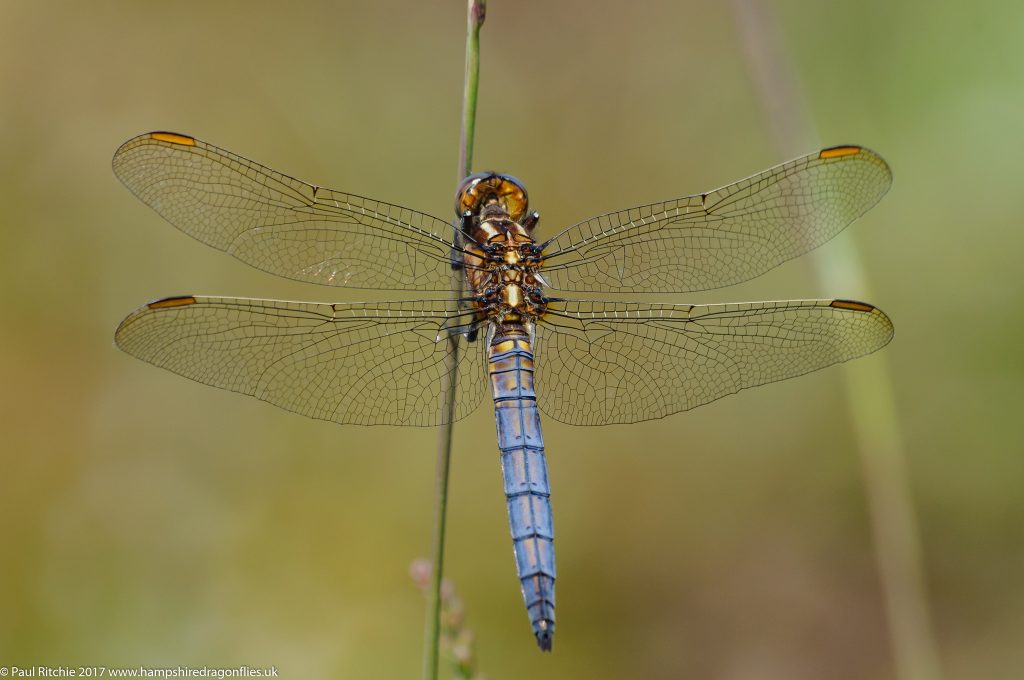 I saw one male Scarce Blue-tailed on the way in but struggled to find many more today, and I did wonder if they had peaked. It has been an early season for all species which is splendid on the one hand, but you have to worry weather they'll tire themselves out too soon.
It was a pleasure to see the first Silver-studded Blue butterflies of the season, fresh and scatty and only in small numbers, however for damsels it was Small Red who were dominating the heather.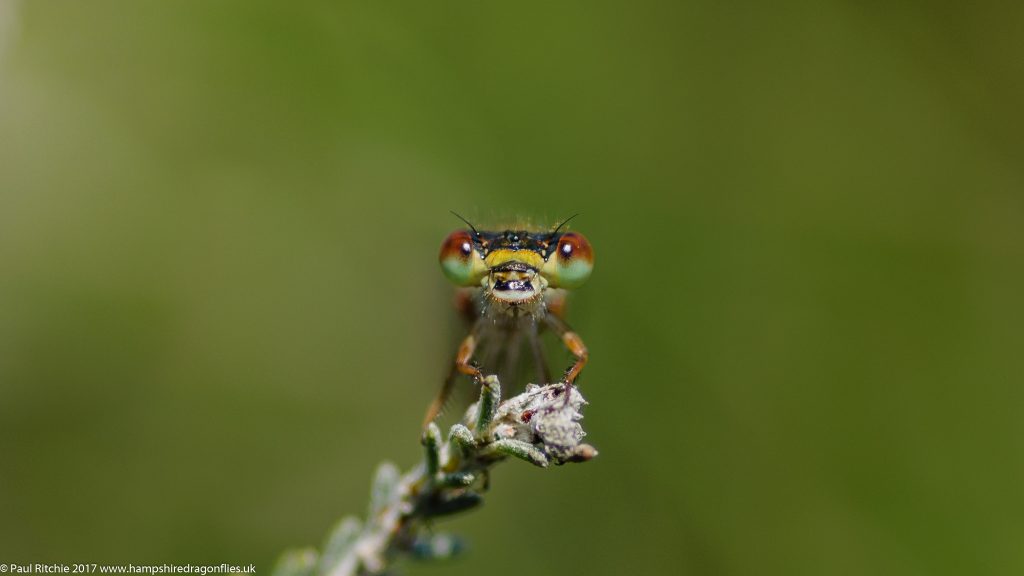 We did find a couple of male Scarce Blue-tailed but they were on a mission and having followed them into the mire I found the deepest hole yet; my left leg disappearing to half way up my thigh!
Abandoning the chase immediately Sue called out she'd finally found an aurantiaca female while I struggled to pull myself free, causing my left knee to buckle. This had better be worth it!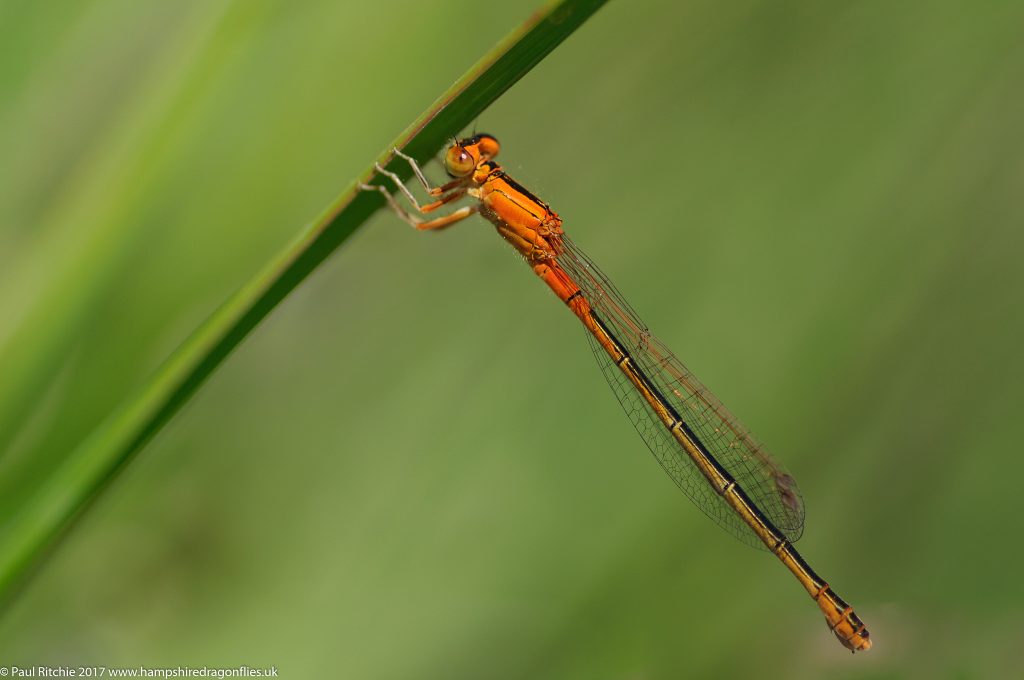 After finding her best aspect I decided to ditch the scrub search and head up to Gypsy Hollies to see the Southern and followed a route echoing two weeks ago to the stream at the bottom of the hill.
By now we were both a tad weary from the heat & hunt and crossed the main flow early to sit & watch two female Emperors ovipositing along the stream, a patrolling male, and the first Golden-ringed we'd seen today; seemingly using most of the stream for his territory. Over to the right a male Keeled had found his female and perched conveniently stream-side for the last opportunity of the day.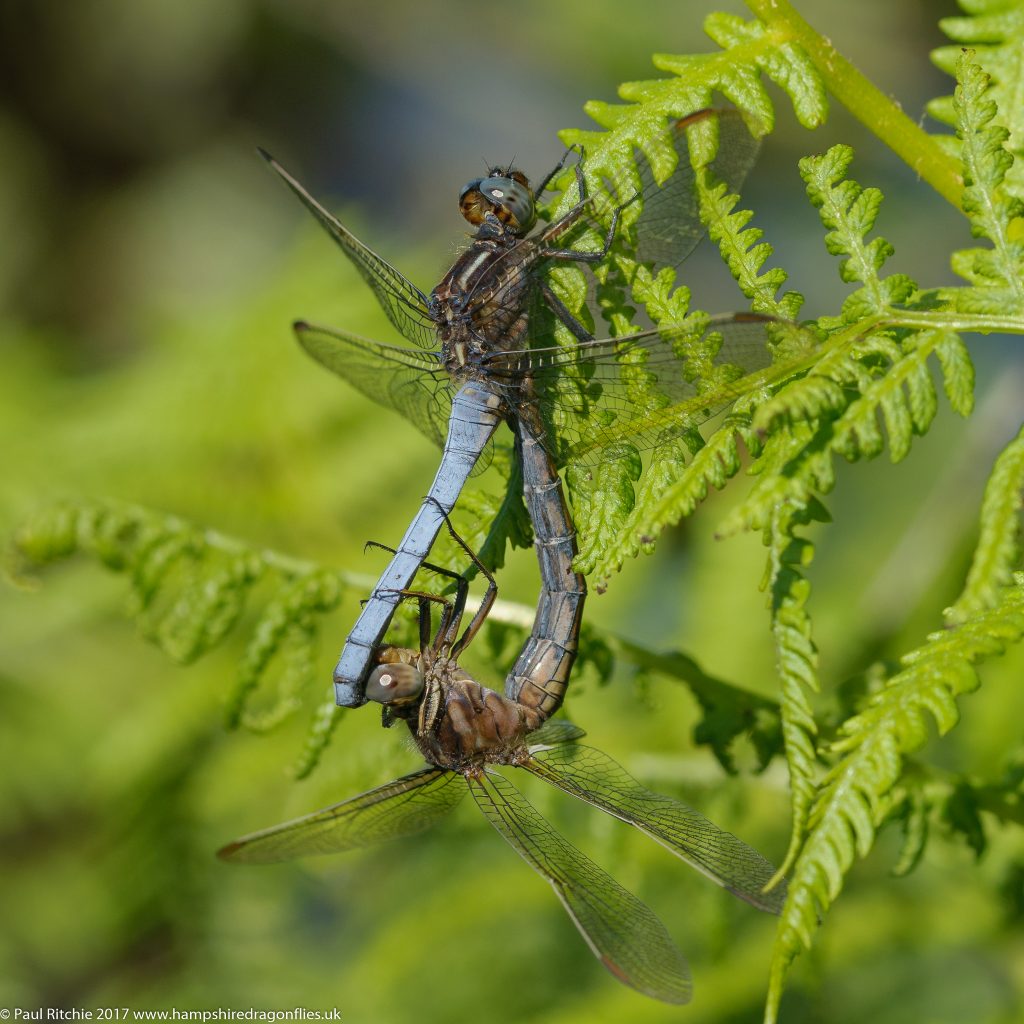 While I was photographing them I thought of how lucky they were to share a moment which is so much longer than the brief encounters experienced by the Chasers. Time well spent!