Wednesday 9th May
There is no doubt it's been a cracking month with barely a week offering up more variety than you can wish for. On Wednesday I had planned to go to Troublefield, but the weather looked better last minute at Bramshill.
Besides – I needed to photograph a Downy.
The new parking measures in place mean a longer walk in to my favourite spots, so it was time to find a few more. Heading east I searched out the direct path to the wooded pond – which has thankfully been cleared of scrub along the north bank.
It wasn't long before I found my prize – three of them feeding within a small sunny clearing. One of them landed perfectly upon a low branch and I wasn't ready. By the time I'd checked the settings he flew off.
No return or sign of the other two despite waiting 15 minutes so I carried on to the pond in search of more. Another two up & away before I decided to carry on to recce the other pond – one I've preciously failed to locate until last week.
Already up to my neck in gorse and mud I found another three along a wooded ride and another on my way back through. Waited again, and after a while decided if it was meant to happen it'll happen when it needs to.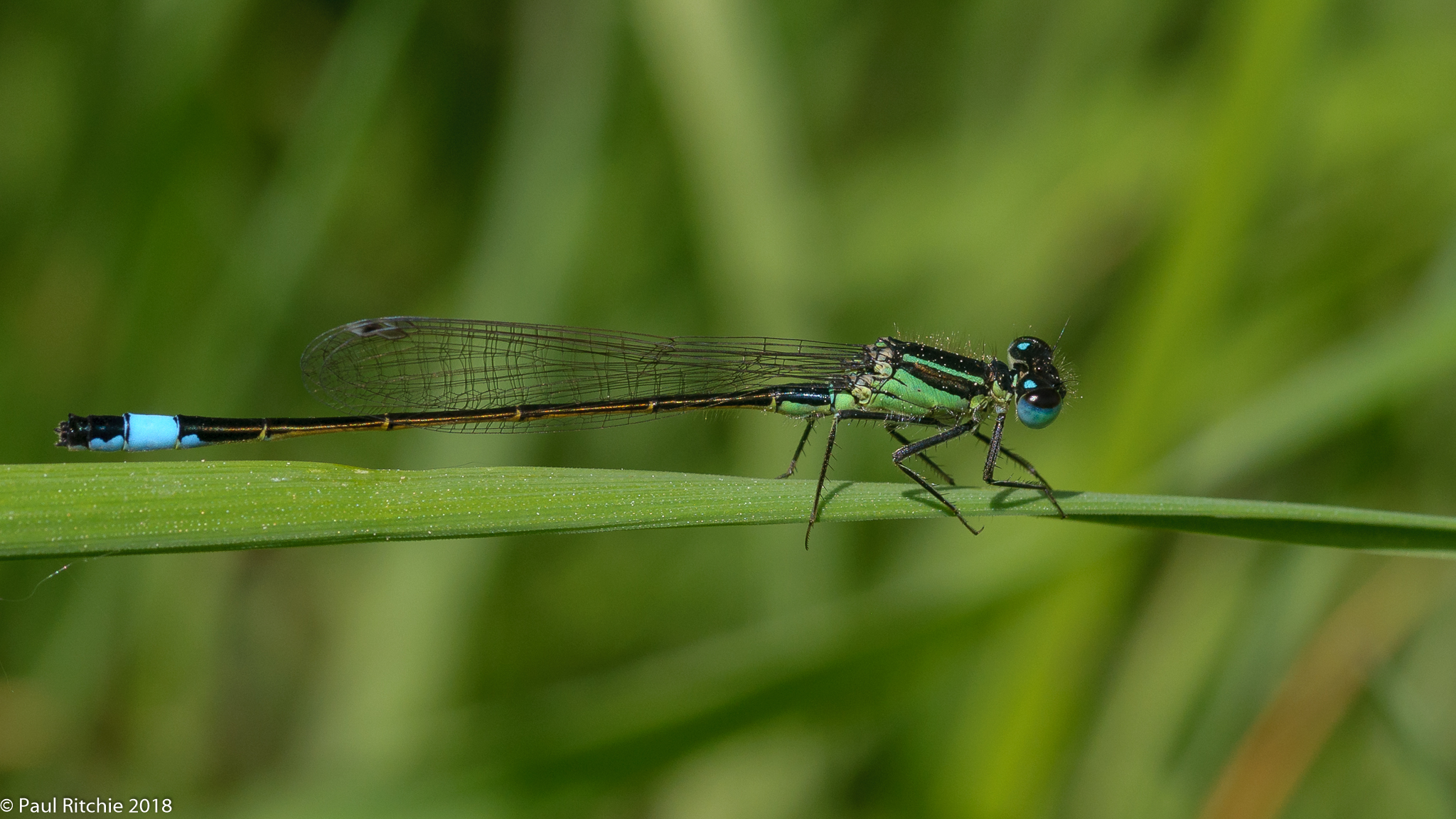 I took a stroll to the center ponds and grabbed a couple of Blue-tailed before carrying on down the narrow track seeing another half-dozen Downy, not one relaxing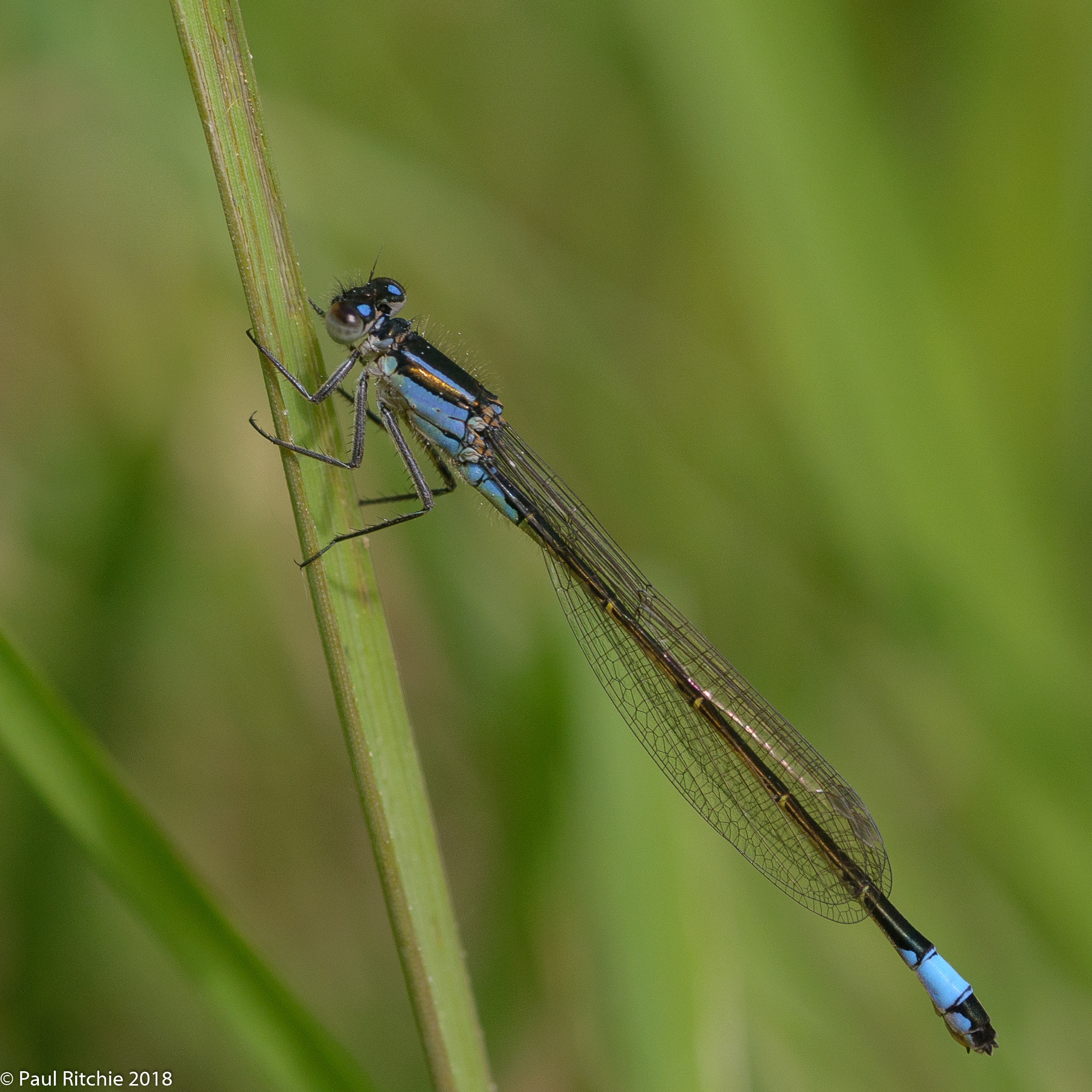 On to the usual spots and everything appeared as it should – Four-spotted more numerous than the weekend and a smattering of Common Blue, Large Red and Red-eyed, but still a little subdued.
At my favourite pond the sight of rising teneral Four-spotted and even one male patrolling the pond announced Summer and over in the far corner I spotted what I thought was another perched on the reeds, until I took a closer look.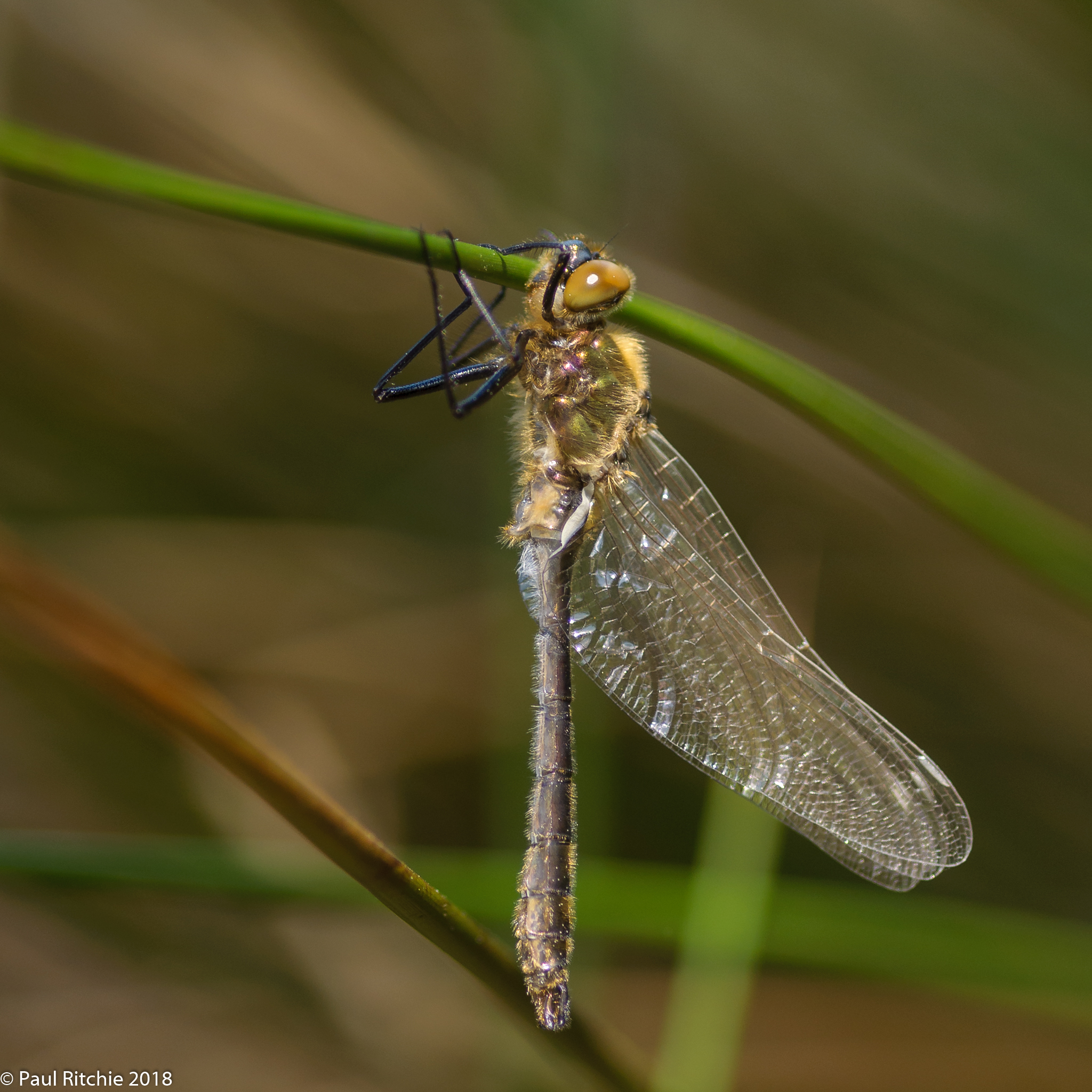 Not one, but two Downy – one still emerging and way out of reach and one just released from the exuvia, crawling up the sedge, wings still folded and getting ready to enter our world.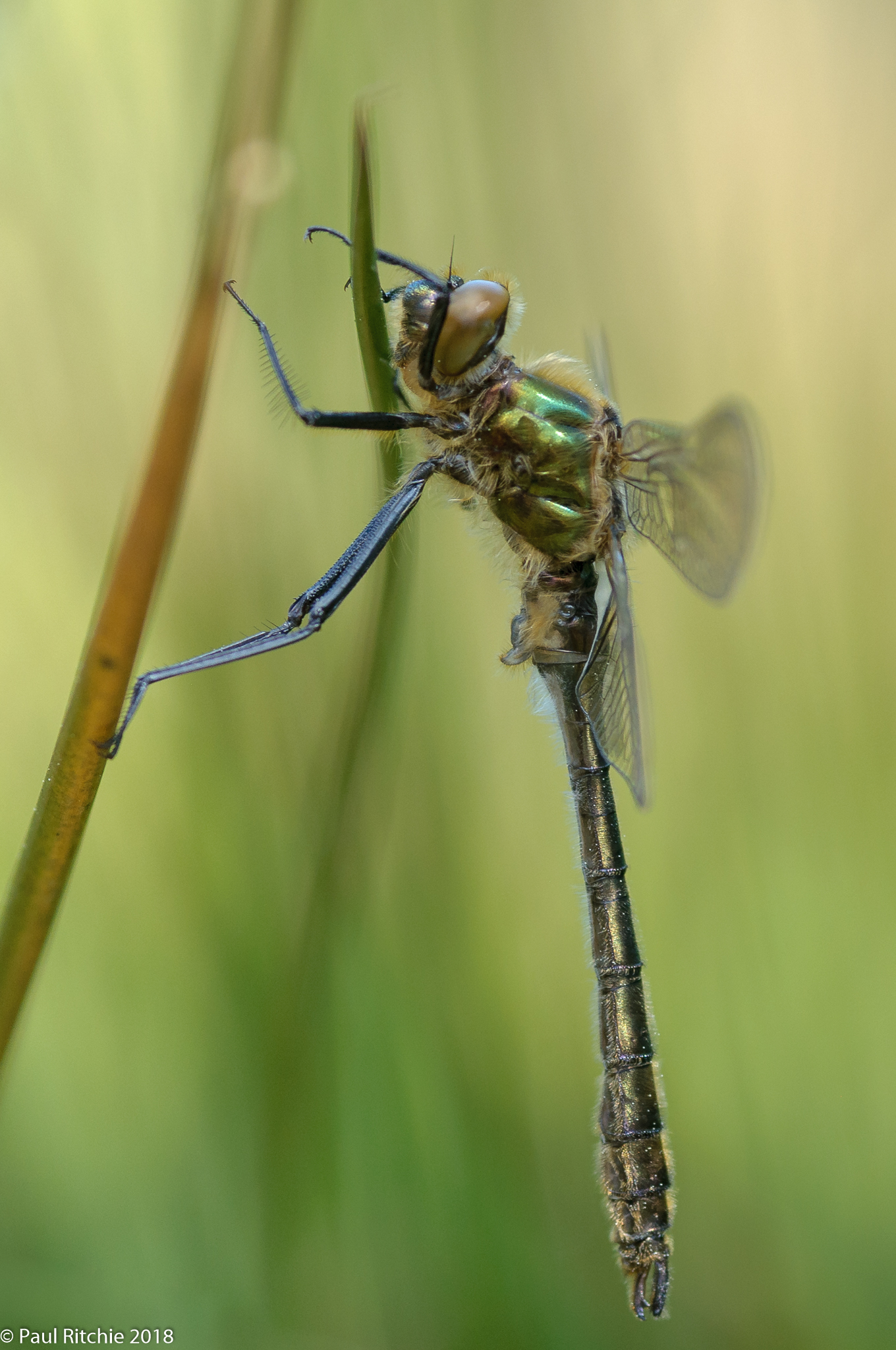 I couldn't have wished for a better encounter. I wanted a Downy and, although I had to wait, I was rewarded with a better than expected opportunity.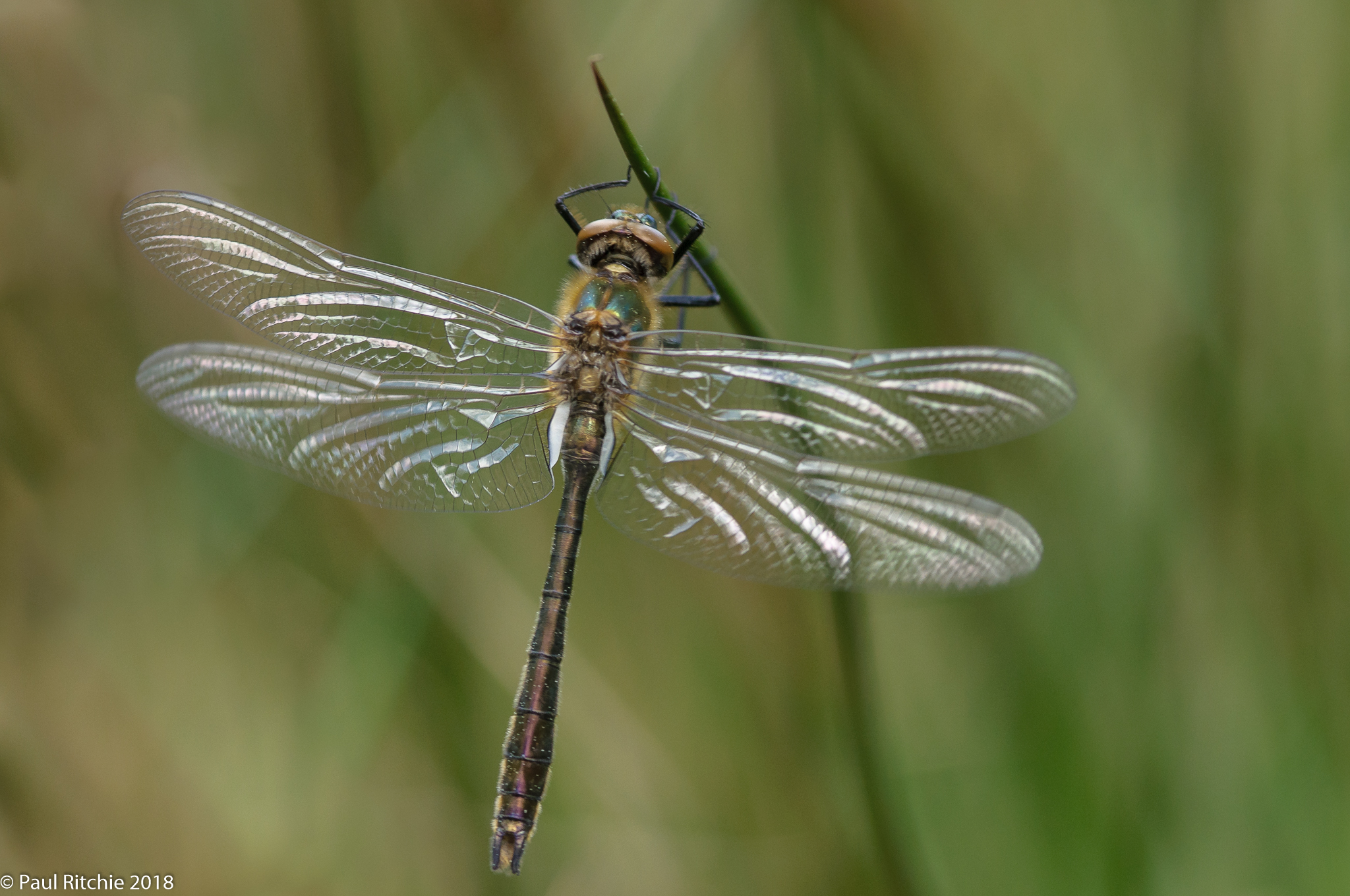 Only downer (sic) was the location; low down in the sedge in the shadows with sun-spots seeking through when the sun shined and the only possible composition meant kneeling in water, which sort-of negates the wellie protection!
Afterwards the cloud rolled in making it even more of a challenge, but this was my moment to cherish as I watched him open his wings, vibrate and warm up and finally take his maiden flight.
This is what it's all about. Perfect!
I had a plan to walk back up to the wooded pond but frankly I had my moment, my opportunity, my prize.