On Sunday Sue and I took the long drive to Canterbury to meet up with Marc Heath as a returned favour for showing him the delights of Latchmore Brook a week previously.
Surprisingly calm as passenger during the monotonous M25 stretch, and on approaching Canterbury eager to get started. And then it began; the stress levels rising as our route was closed for Sunday roadworks, followed by a diversion and a navvy crew flapping about with a level crossing!
Finally we found ourselves down a narrow country lane and locating the pub we put into the sat nav (They're another story). While we were looking for a place to park, Marc drove up and lead us further down hill to drop the vehicles.
As soon as we reached the key area it wasn't long before the first Norfolk Hawker was spotted. Kent Hawker? Well, the European name is Green-eyed Hawker which simply and perfectly describes this stunning and affable dragonfly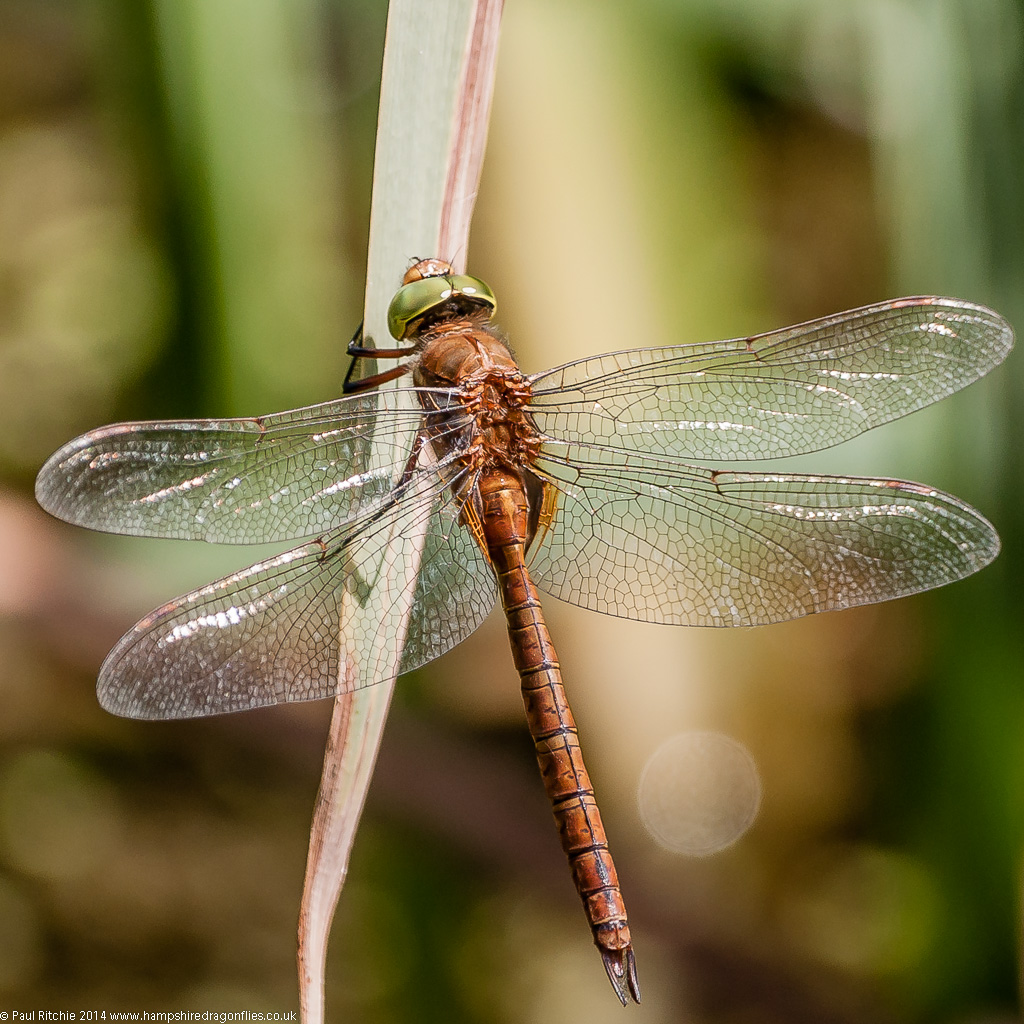 Shortly after we were entertained by a male hovering through his territory, occasionally joined by a male Hairy. Having found and shot my target I could relax, couldn't I? I did feel like the proverbial kid in the sweetshop and needed to calm down and regain my focus.
We took a walk along the River Stour, along a perfect path lined with ample foliage and supporting Damselfly cast. Banded Demoiselles, Azure, Common Blue, Blue-tailed and my first Variables of the season.
This is the perfect place for hawking hawkers. Late in the day I should imagine it's filled with feeding frenzy. In some ways it reminded be of the Somerset Levels, with a little Titchfield Haven and Blashford Lakes thrown in.
As if to prove a point we heard the unmistakeable sound of a disturbed Brown Hawker, rattling his wings in a frenzy to get airborne and away. Isn't that always the way? But a Brown Hawker. New species number three today.
We walked as far as a perfect clearing – open to the river, bank half-lined with reeds and sheltered by the increasing breeze by a bank of trees. We already had one Green-eyed Hawker patrolling a small territory on the river, playfully circling around and above our heads and perching just wonderfully on the opposite side of the path.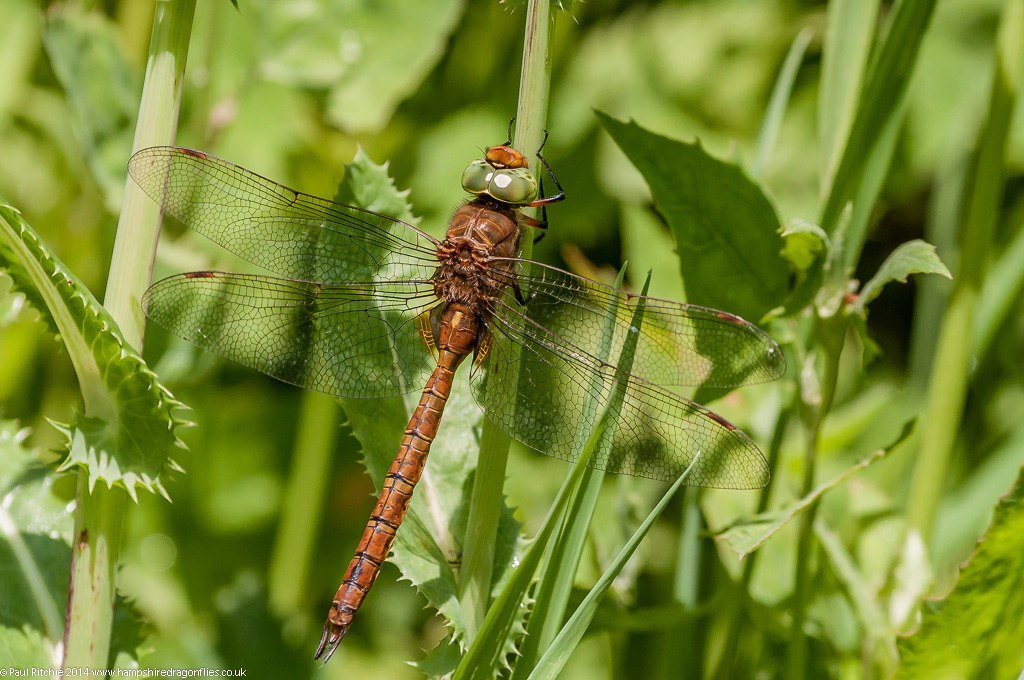 We spent a good while just here enjoying the show as Green-eyed Hawkers were joined by more nervous Brown and – new species number four – a male Migrant. Unfortunately no photograph, but there'll be plenty of opportunities later on in the season. The jackpot would've been a Southern, but by now I am far from complaining as the male Green-eyed Hawkers were rather accommodating.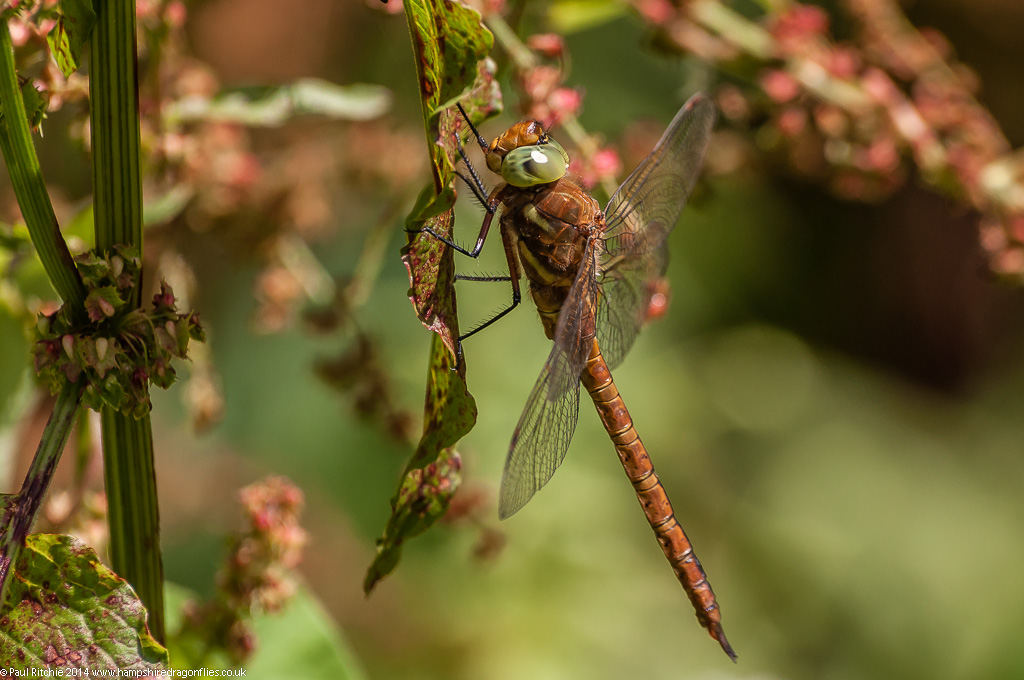 Further upstream was another small, sunny bay where male Scarce Chasers were parading along the bank, occasionally clashing with another resident male Green-eyed Hawker. More Brown Hawkers were patrolling the far bank, occasionally flying in to perch briefly. They didn't stay put though, nowhere near as trusting as their cousins.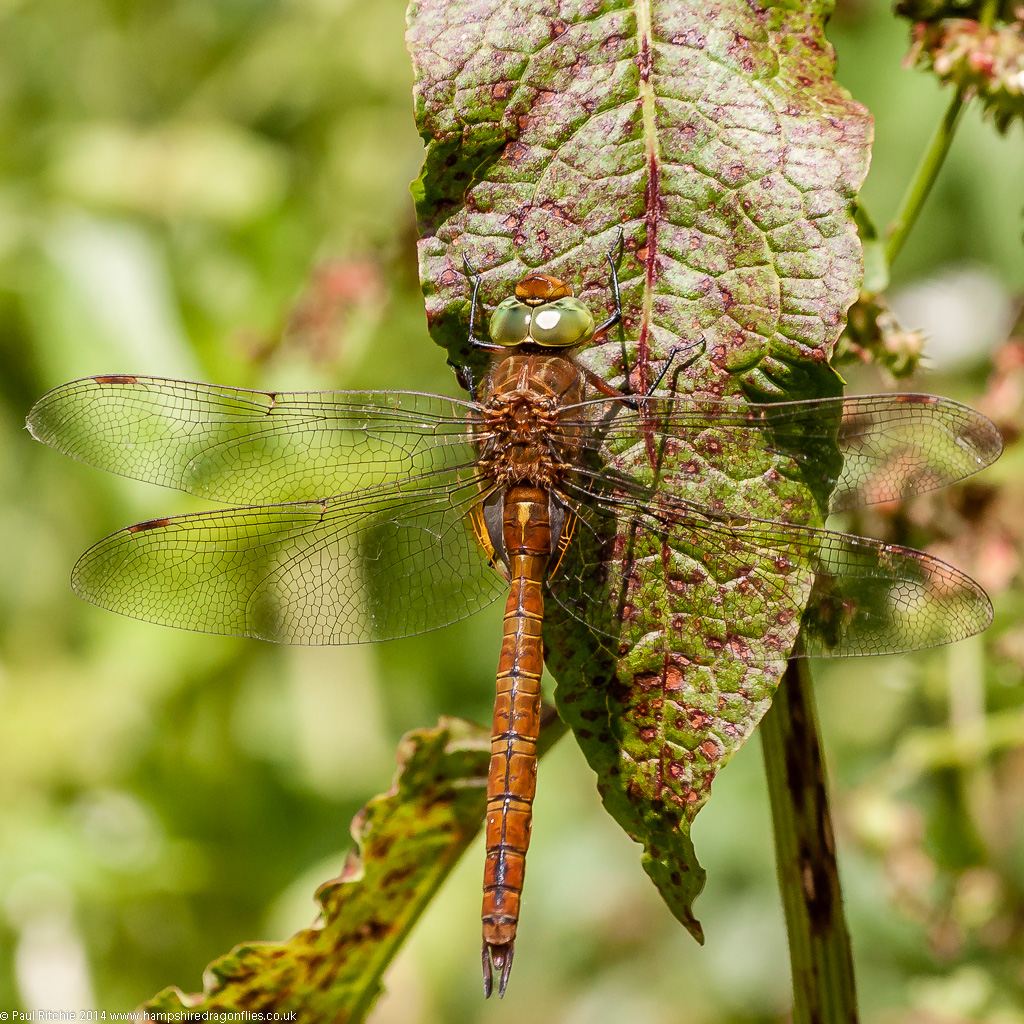 Back in the first glade my attention was engaged by the damsels. a beautiful immature violacea female Blue-tailed shimmered perfectly against a background too hard to resist.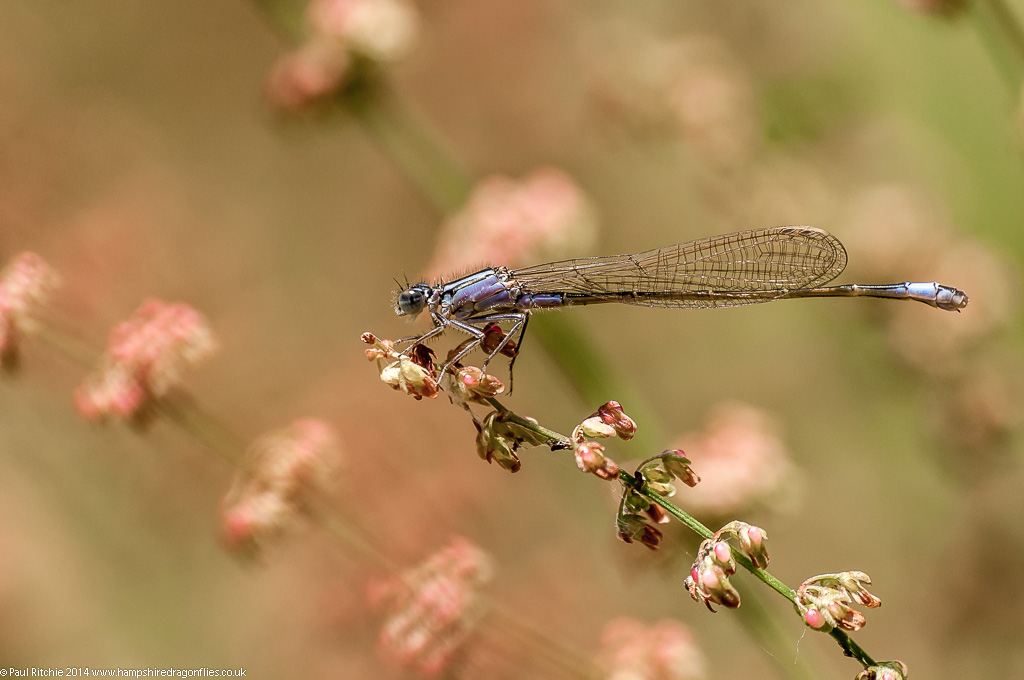 There were also several Common Blue in the wheel position.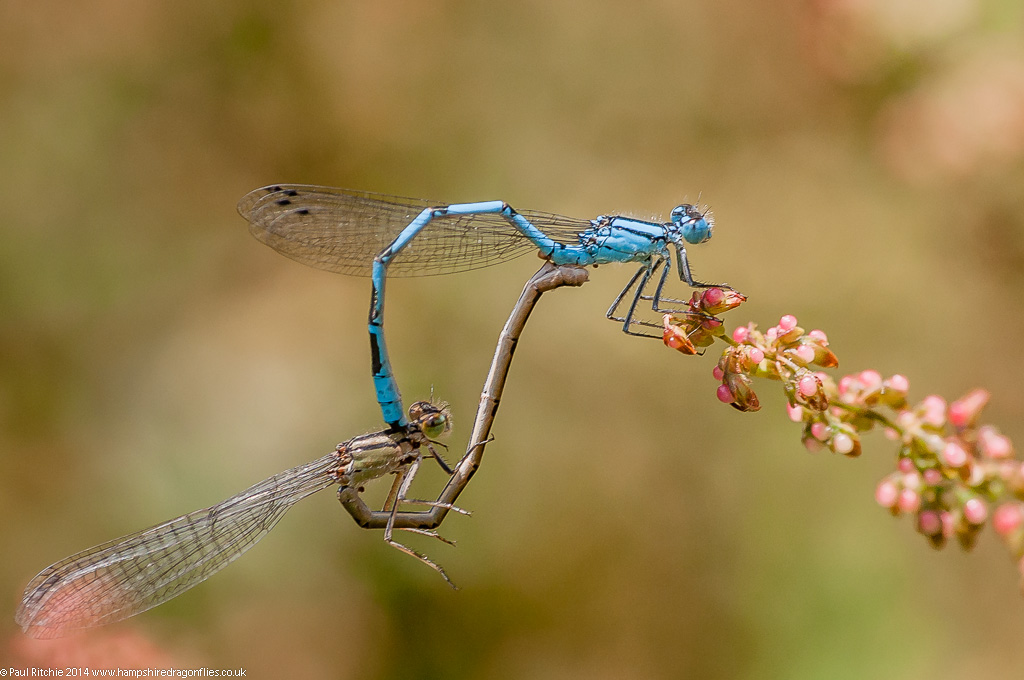 We could've stayed in this glade all day; and will admit to wondering what I was missing down at the channels. Having grabbed some perched shots I was happy with, it was time to get some in-flighters.
By now the sunny spells were becoming more infrequent, and the breeze had lifted considerably, yet there were still three different males at varying levels of visibility, so I chose the more gregarious.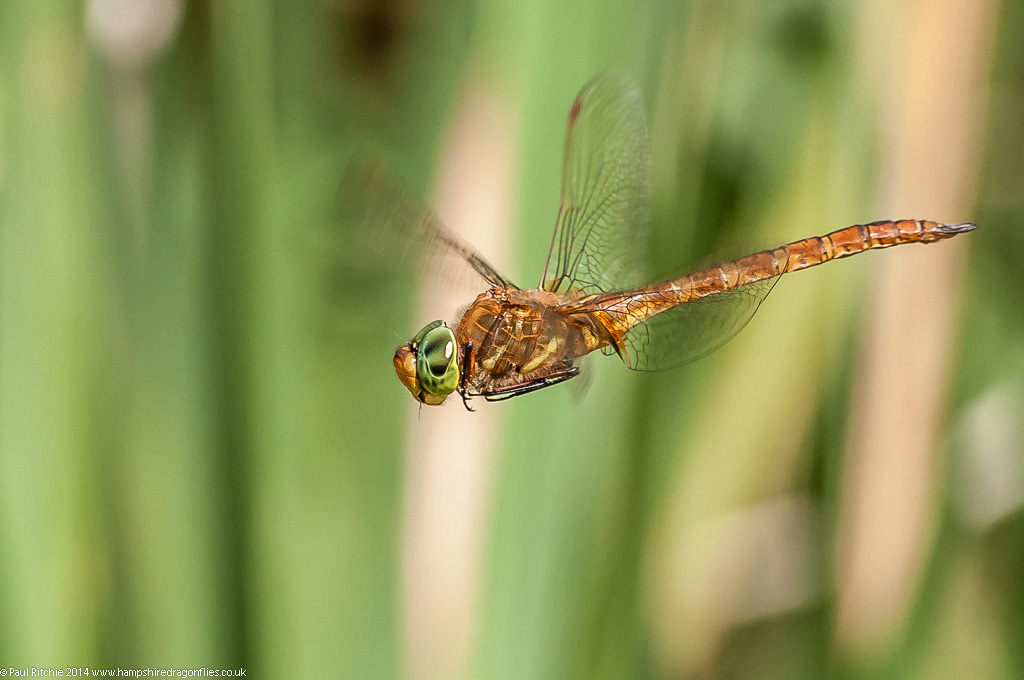 I was getting a little frustrated with the wind and increasing cloud cover as I was waiting for my subject to come through again, but in all honesty the wind probably helped as I finally grabbed what was to become my shot of the day.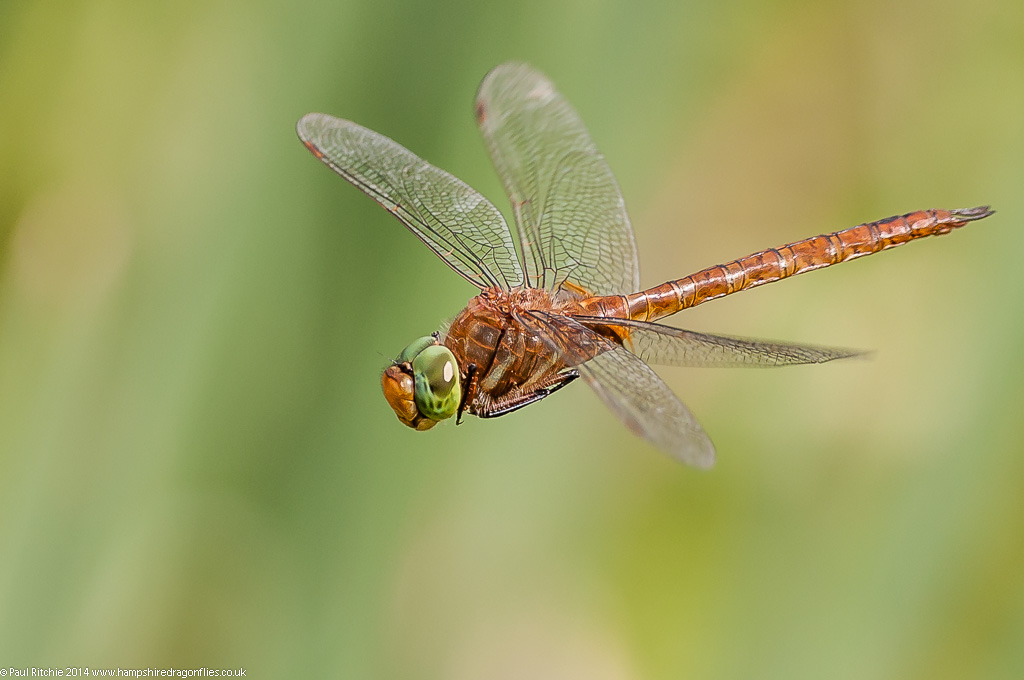 A walk back along the river revealed the insects had already detected the incoming heavy showers well before we did, and with no more blue sky on the horizon it was time to call it a day. But what a day!
A great many thanks to Marc Heath for showing us around this fabulous place, and not least for providing my second – and far superior – connection with the fantastic Green-eyed Hawker.
My new best friend…