Tuesday 21st April
Another beautiful day and a trepidacious visit to Titchfield Haven. A few things have changed since last season; a small increase in price (25p? Think I can manage that!), longer opening hours and doing away with that one-day-of-the-week closure.
On arriving at Darter's Pond the first shock was the removal of the strand of trees (and associated foliage) to the south of the pond. This is a mistake (in my opinion) as it provided vital shelter from those stiff sea breezes which can ruin a visit.
The site is far too open now, which means that any risers from the pond end up drifting for miles towards shore instead of conveniently finding a perch close by and accessible.
This happened a lot today. Not least with a couple of fresh Hairy Dragonflies which disappeared way beyond reach to even think of a record shot.
No matter. A consolation prize were a few fresh Blue-tailed.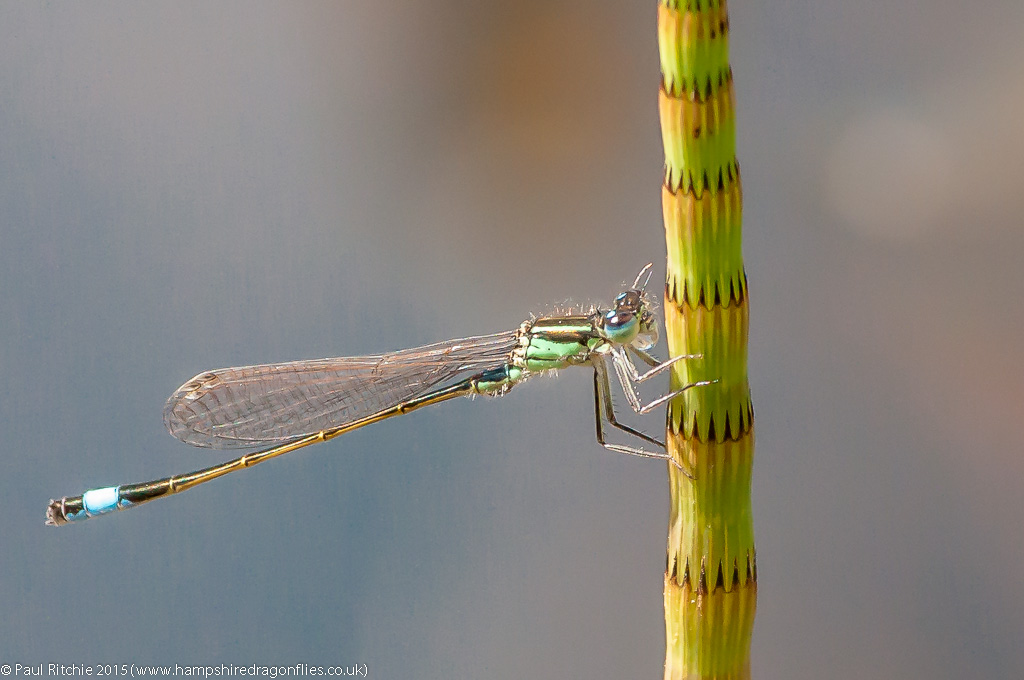 Besides these new finds (for the season) there were plenty of Large Red; mostly drifting the way of the hairy, but a couple at least placed themselves in what little foliage there was.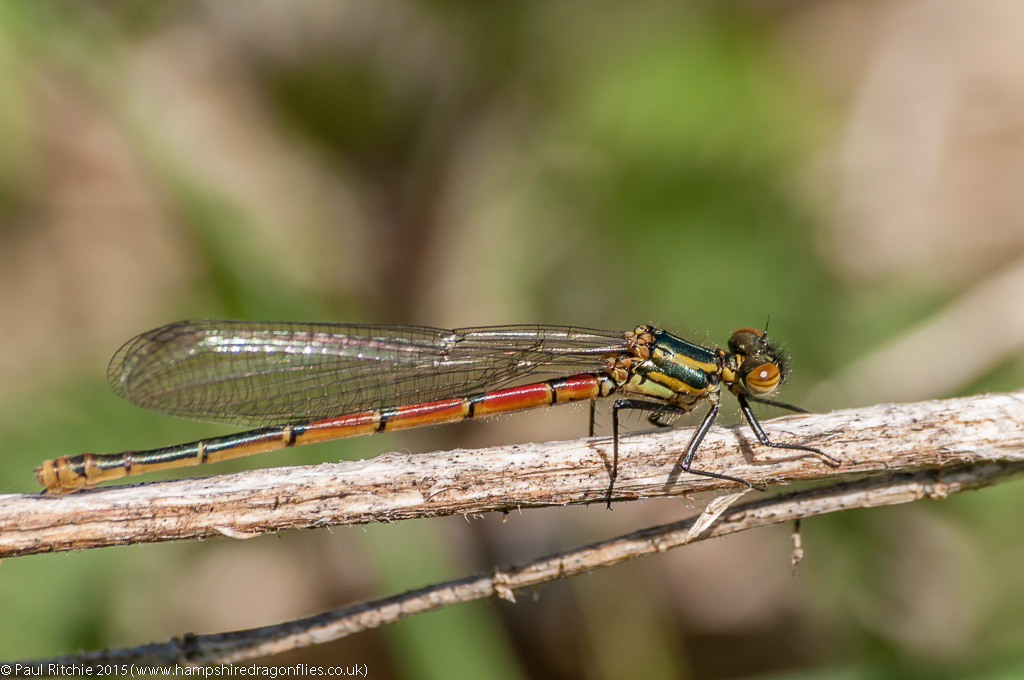 Give it another week and there should be more value for money 😉