Sunday 16th August
Where are all the hawkers? I'm already getting the feeling that the season is running headlong towards the finish line, and it's only August! I should expect to see several Southern and even more Migrant on a visit to the Hurn heaths, but this past week has been sorely lacking.
Of course the jet stream is to blame; hanging miserably across Spain, giving France a hard time too. Endless cloudy days with the sun barely poking through, often hazy and never enough to raise the temperature sufficiently. I hate to say it, but I'd rather it rained!
Well, rain it did for once over the course of a couple of days at the end of last week. Not the torrential deluge promised by our ridiculous weather-warnings, but enough at least to raise the levels at Cadnam Common, where for once this year it at last resembles the pond I fell in love with.
A pleasing sight for sure, and enough at least to give a reasonable level of activity during those infrequent sunny spells, with three male and a female Emperor jostling for position, a tentative scout by a couple of Southern Hawkers and some Common Darters joining the quite prolific Common Emeralds over water.
A very poor week, but at least a worthwhile ending on Sunday at Ramsdown with a moment I've been waiting for. The low, purposeful flight and somewhat dark appearance was unmistakable. Here at last was a Moorland Hawker I could get acquainted with.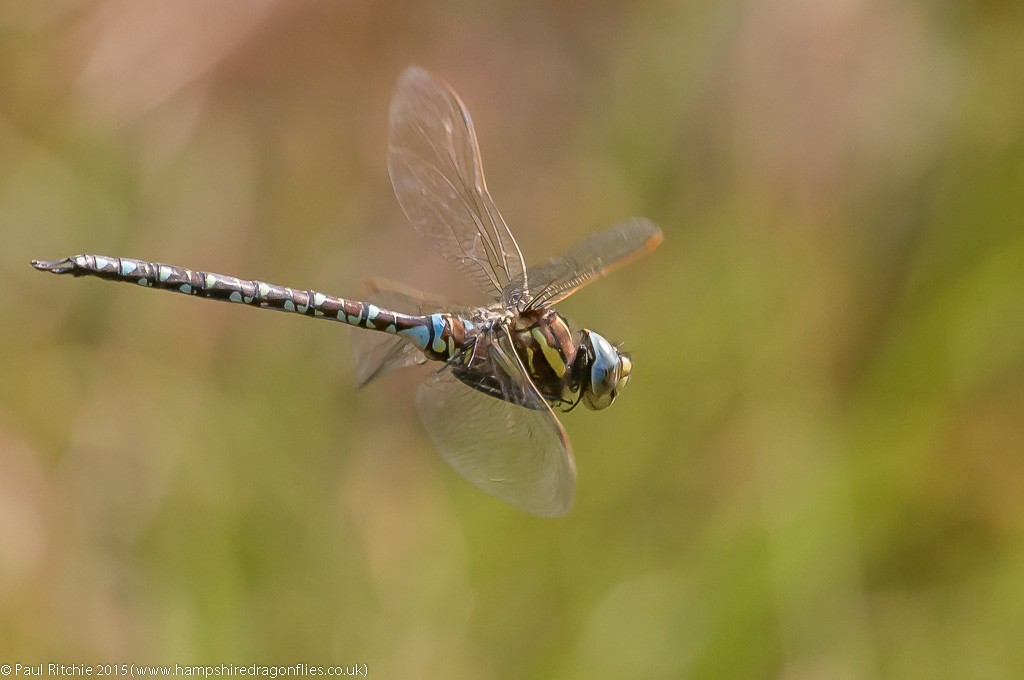 At this time of year you expect a Southern to appear during those brighter moments, but if I'm totally honest this was better. Our rarest local Hawker is always a delight to see anywhere in and around the New Forest. Having one resident on a pond is the icing on the cake.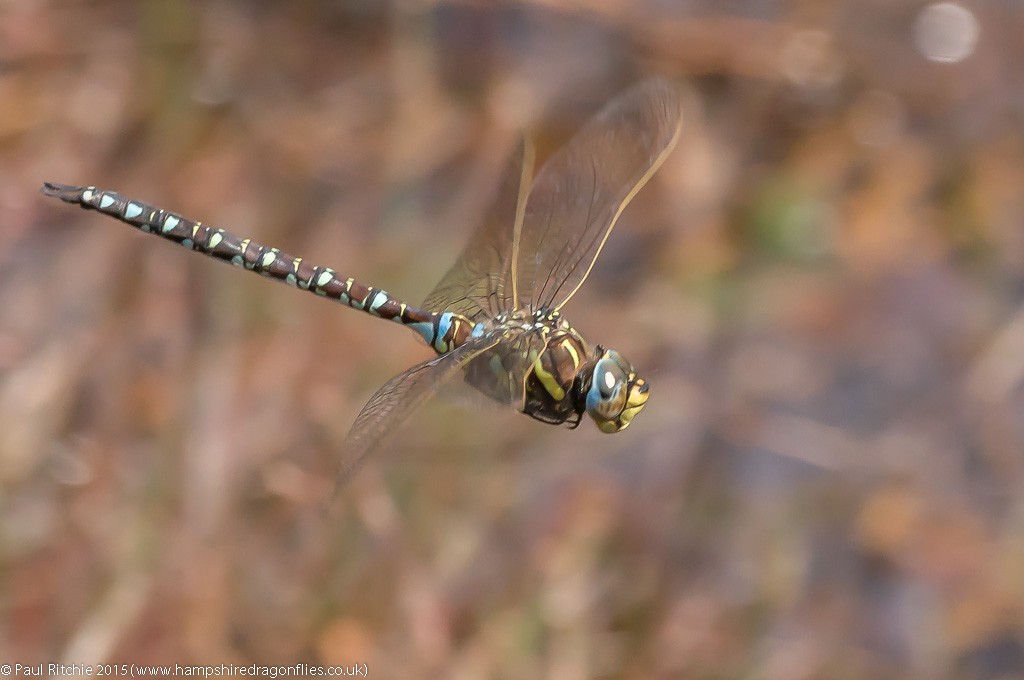 I half expected to see the Emperor appear to spoil things, but since my last visit he's had to back off, and this was shown to great effect when he tried to muscle in and grab the limelight. Not today mister. Move over – there's a new kid on the block.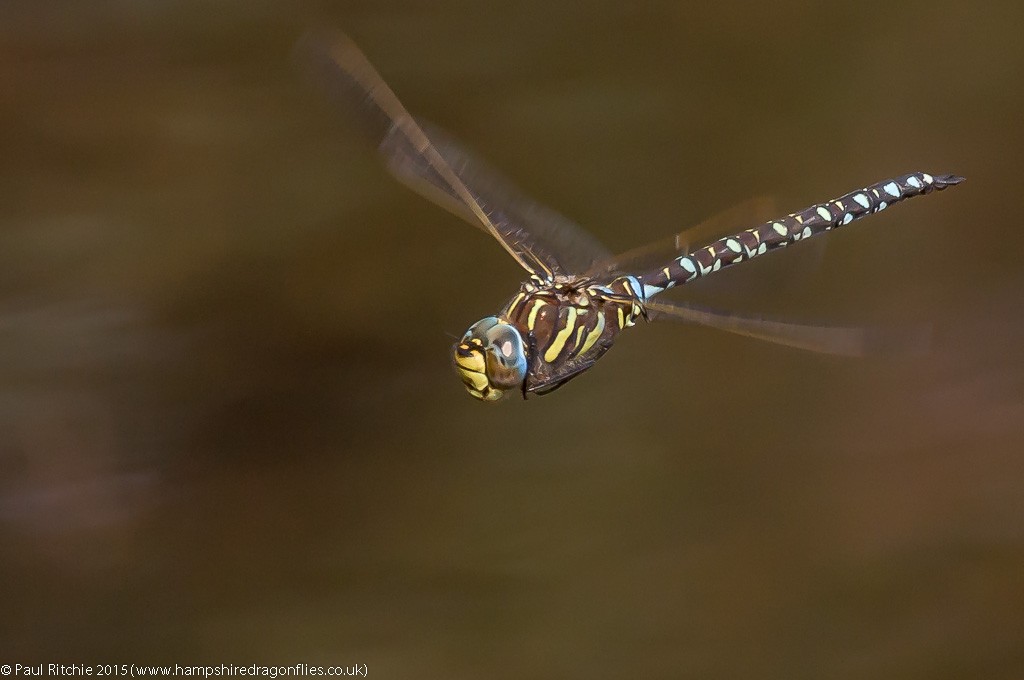 Naturally we both had to suffer those cloudier moments, but as soon as the sun reappeared, so did he.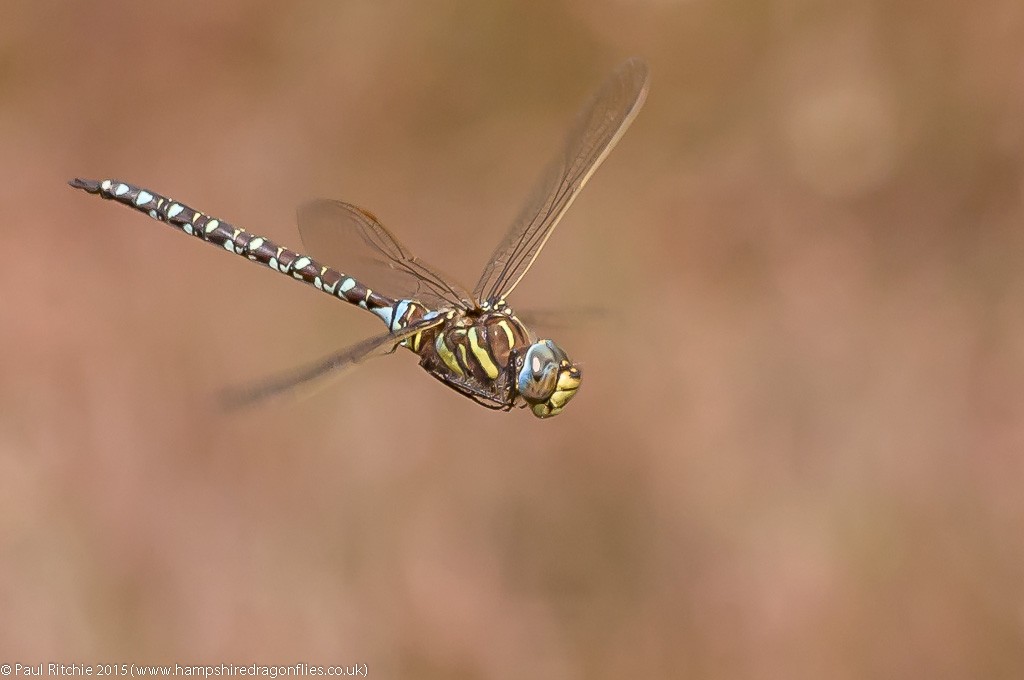 Each Hawker has it's own distinct peculiar attributes in-flight. The Emperor is decisive and predictable, the Southern gregarious and inquisitive, the Migrant sociable and a frequent hover-er, and then there's the Moorland.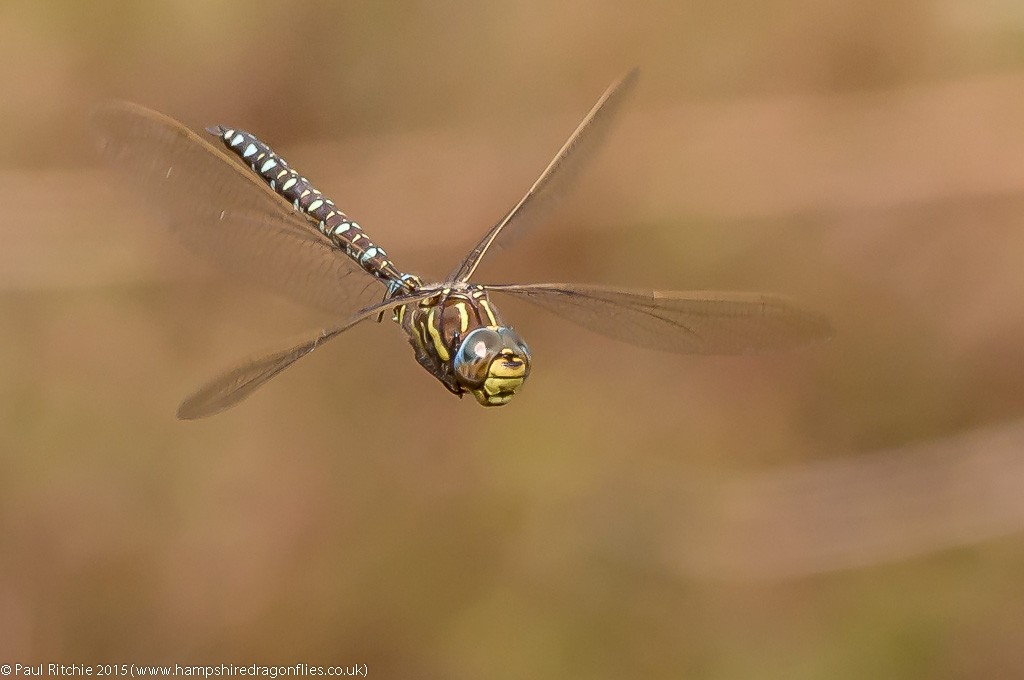 Surprisingly tolerant of others where populations are high, yet highly territorial with other species, with aggression to match. One individual left alone surveys his territory with all-seeing eyes, weaving in & out of reeds at a low level much like the Hairy, imitates the Emperor with a zig-zag pattern over open water, occasionally chooses a higher level like the Migrant.
Best of all is when he approaches you slowly from across the other side of the pond, comes in very close before drifting off, turning and repeating the exercise two or three times before he changes course.
A quite fabulous dragonfly.