After such a fine weekend last week it's a bit of a come down returning to find the New Forest is still way behind. During a brief lull in the rain, I did a quick round of Cadnam Common (nothing) and Broomy Pond, where I found only two Large Reds several hundred metres away from water nestled in the heather.
A promising weekend with good temperatures and, more importantly, sunshine meant that we should begin to finally wake up.
On Saturday however I concentrated on butterflies. Ironically the first photographs taken that morning were Large Reds perching in the bramble 140 meters above sea level!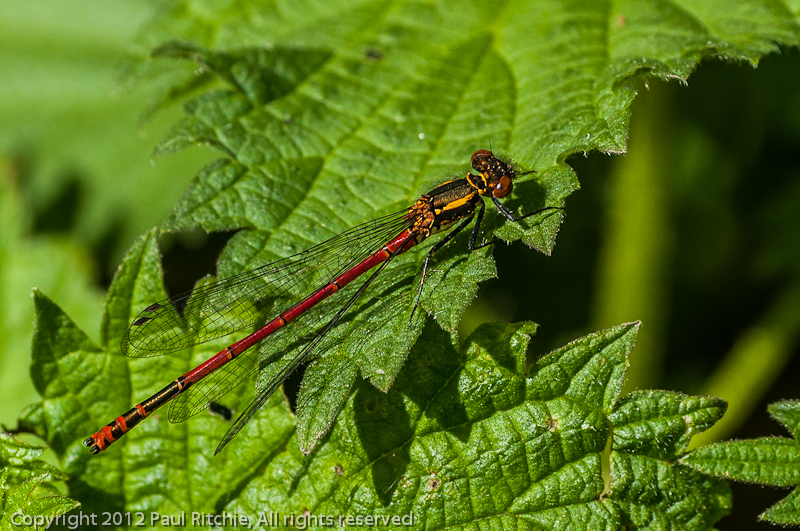 After our butterfly flurry we called in at Canford Magna to witness the superb display of Mayflies dancing above the water. It wasn't long before we spotted our first female Banded Demoiselles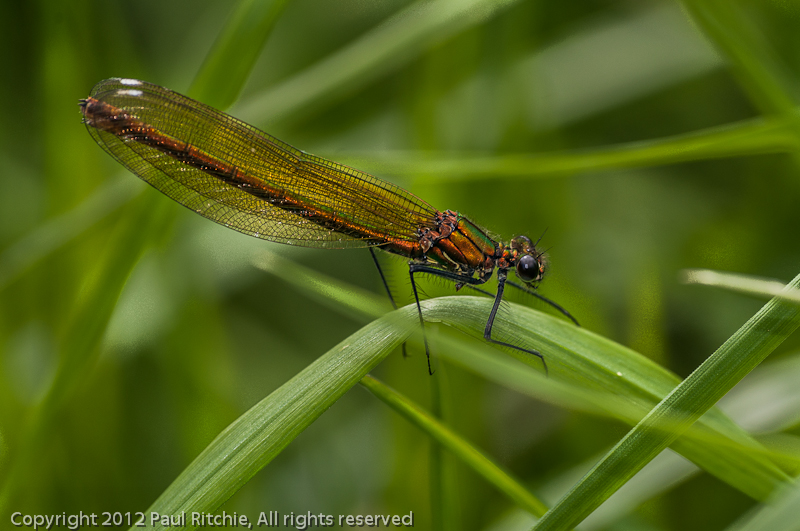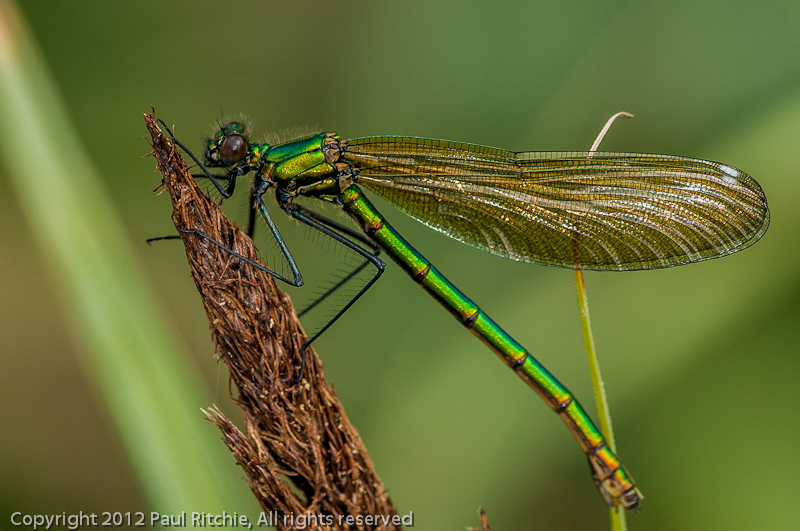 followed shortly after by a beautifully fresh male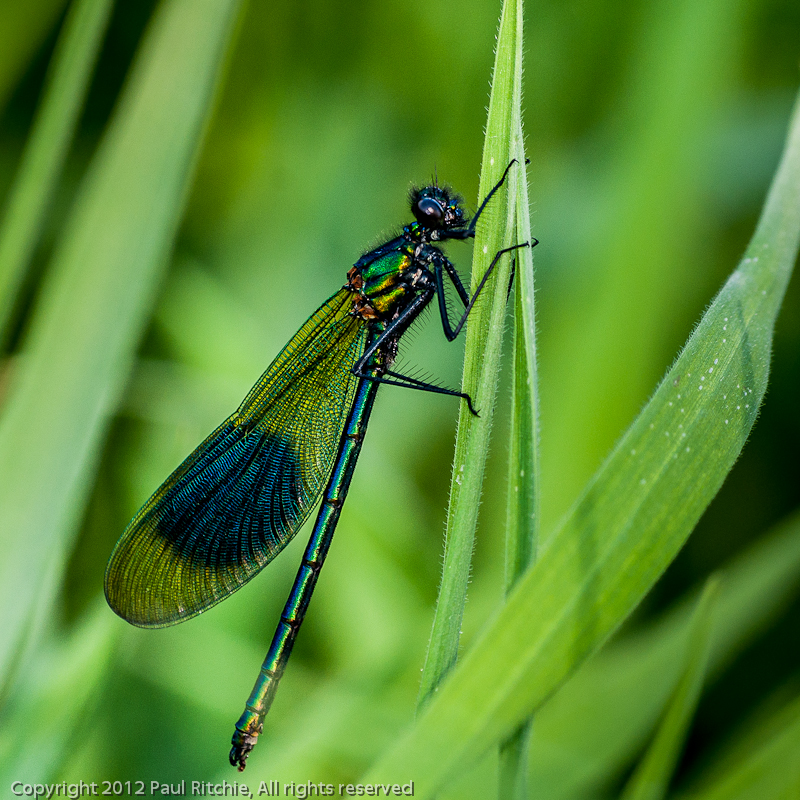 A quick call in at Troublefield revealed the cows have returned to the wrong field! That's the meadow ruined for another year. Only compensation was a female Beautiful Demoiselle passing over the gate. No chance of a photo without a boat…
Sunday was better for sightings, although it took a while. First up a fresh Broad-bodied Chaser at Hatchet Small Pond, but alas no photo as it flew beyond the trees.
A walk around the sea wall at Keyhaven was extremely windy – unpleasant even – in what were clear skies. The only spot which provided any shelter was near the pond where we had a few Large Red and Blue-tailed Damsels.
Pennington proved better with Large Red, Azure, Blue-tailed, Red-eyed and Beautiful Demoiselles – neither in large numbers – and no sign of any Hairy's.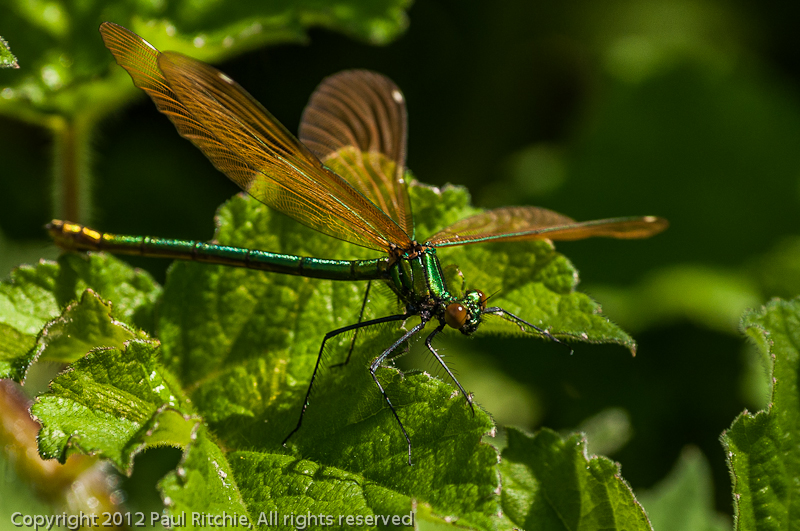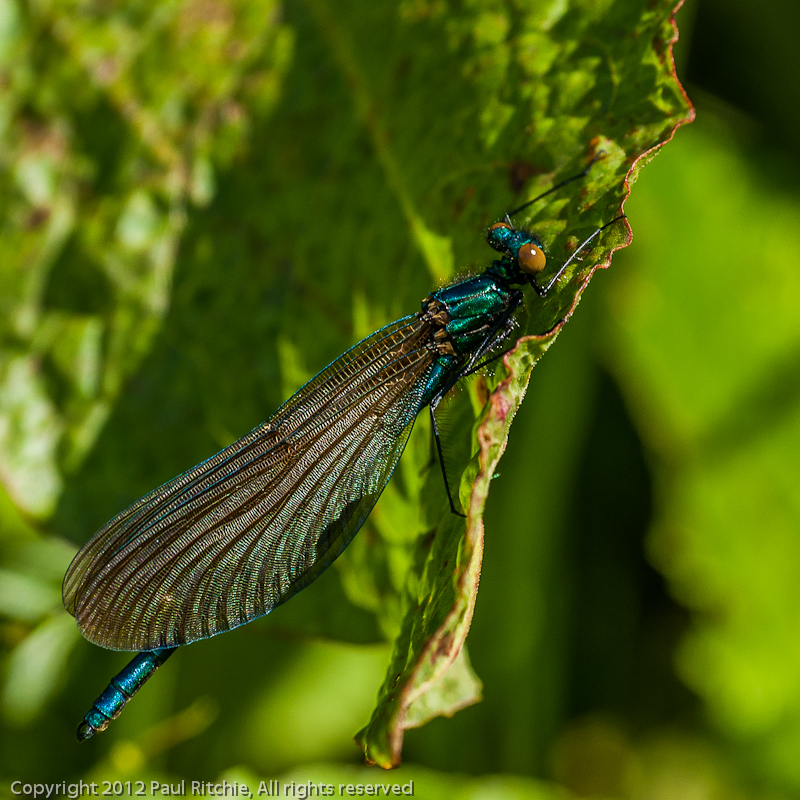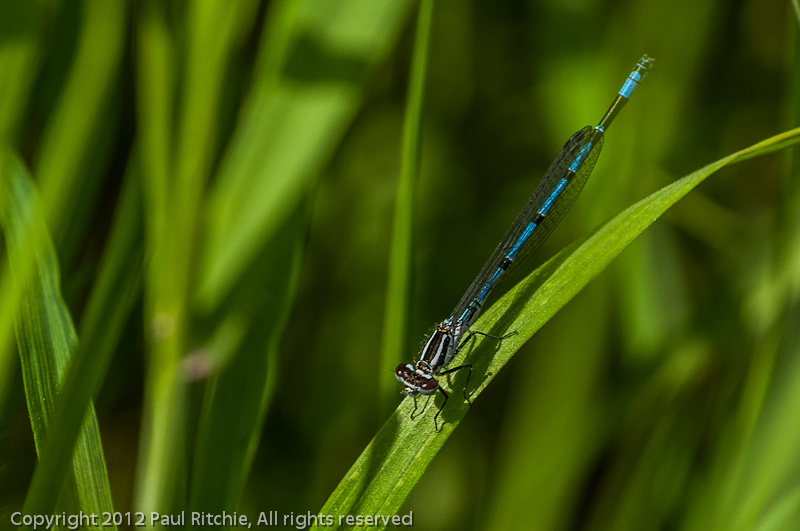 On a hunch we called into Crockford on the way home and were rewarded with another 6 Broad-bodied Chasers.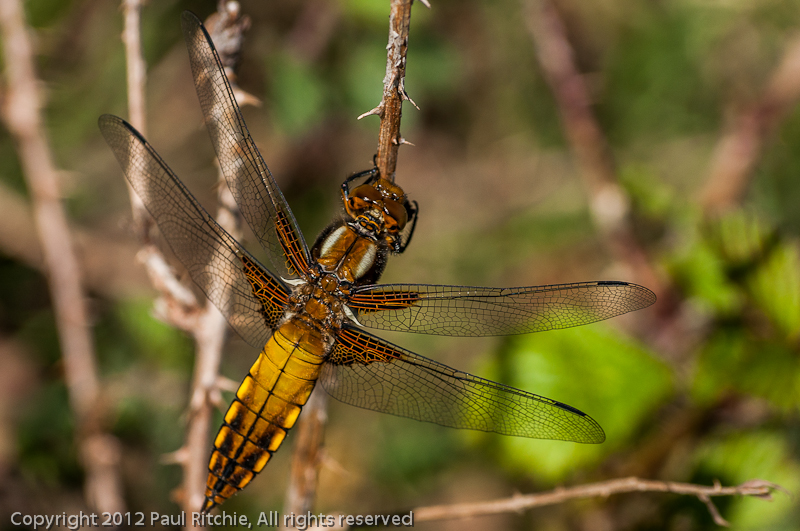 A perfect end to the weekend.