Friday 13th July
I had some unfinished business with those Blue-eyed Hawkers which have taken up residence in Essex. A couple of weeks back we jumped the gun but were rewarded with fresh emergers.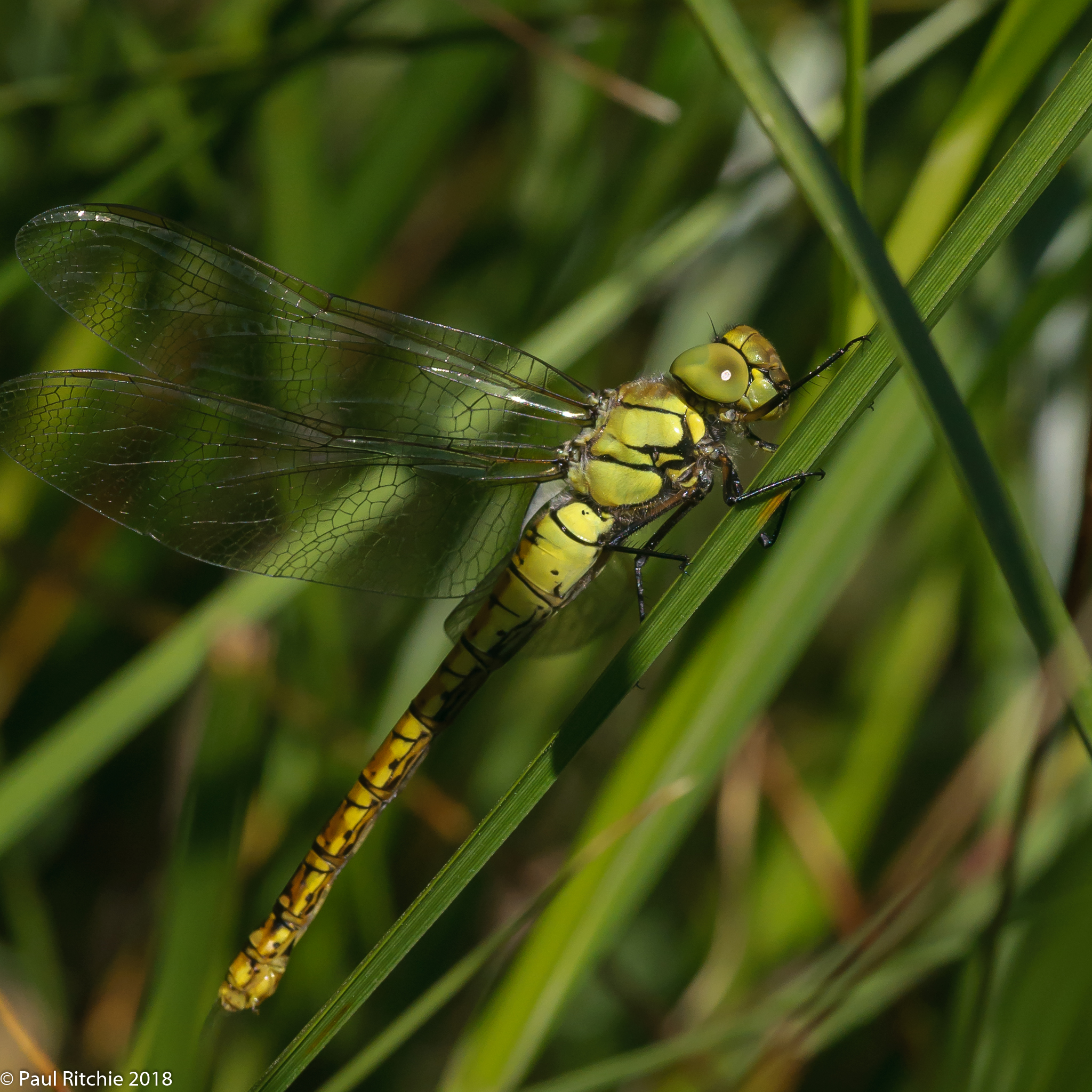 Totally unexpected and a bonus despite only encountering a couple of distant adult males. I needed to have another shot or two at the adults so Sue and I arranged a revisit a couple of weeks later.
Thankfully we were rewarded with more than we wished for and very little traffic delays considering it was a Friday. A cracking day with over fifty males seen, five pairings and two tandem pairs ovipositing.
Barely through the gate we were rewarded with our first adult male patrolling a short dry section of the ditch. There were a few wet sections, but these weren't half as much fun. I was in the sweet shop, in my element, having a damn good time trying to capture these beauties at close quarters in-flight.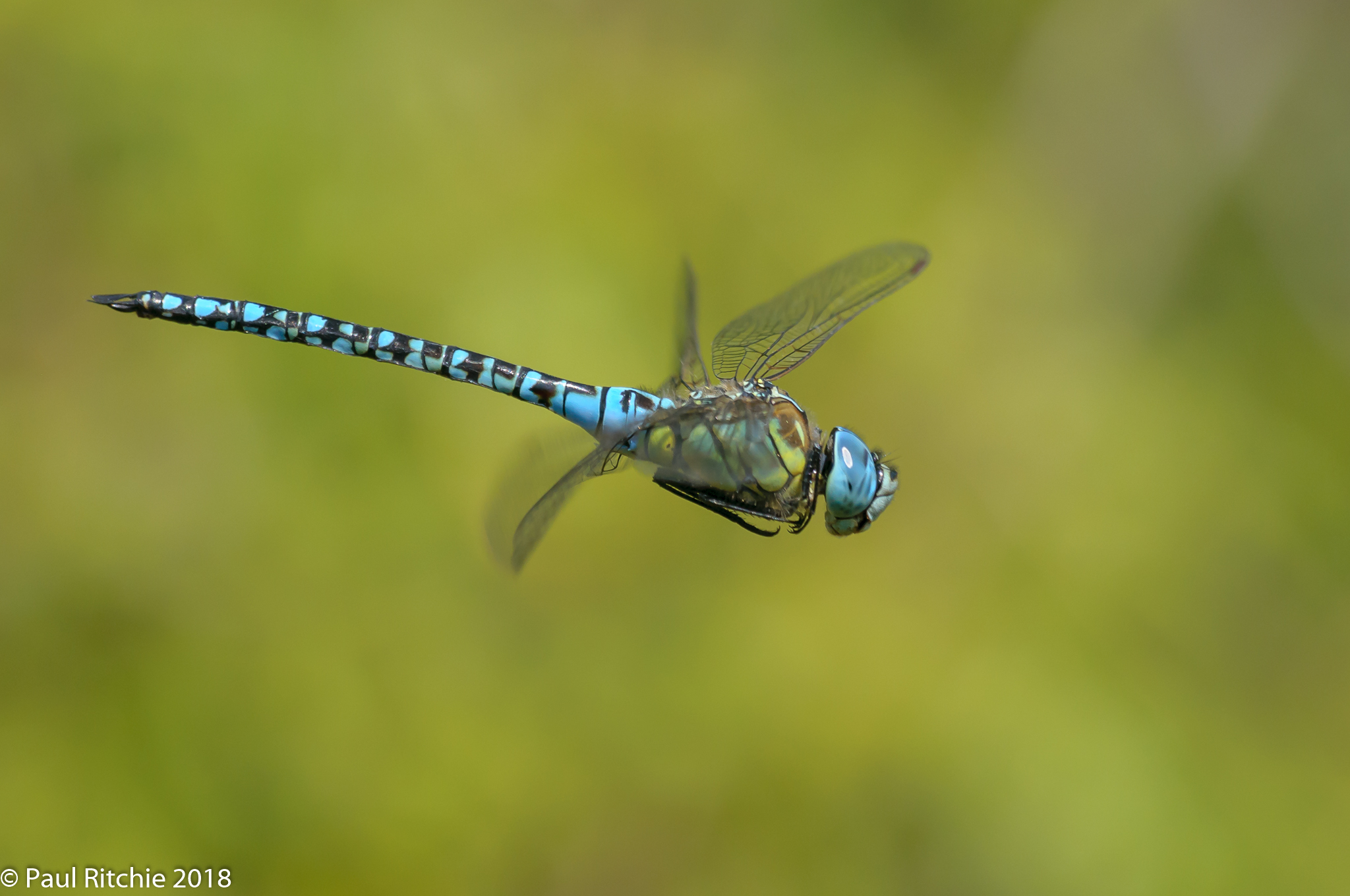 Of course there were also Scarce Emerald and Ruddy Darter – the latter population somewhat diminished since last time; and there's a good reason for that.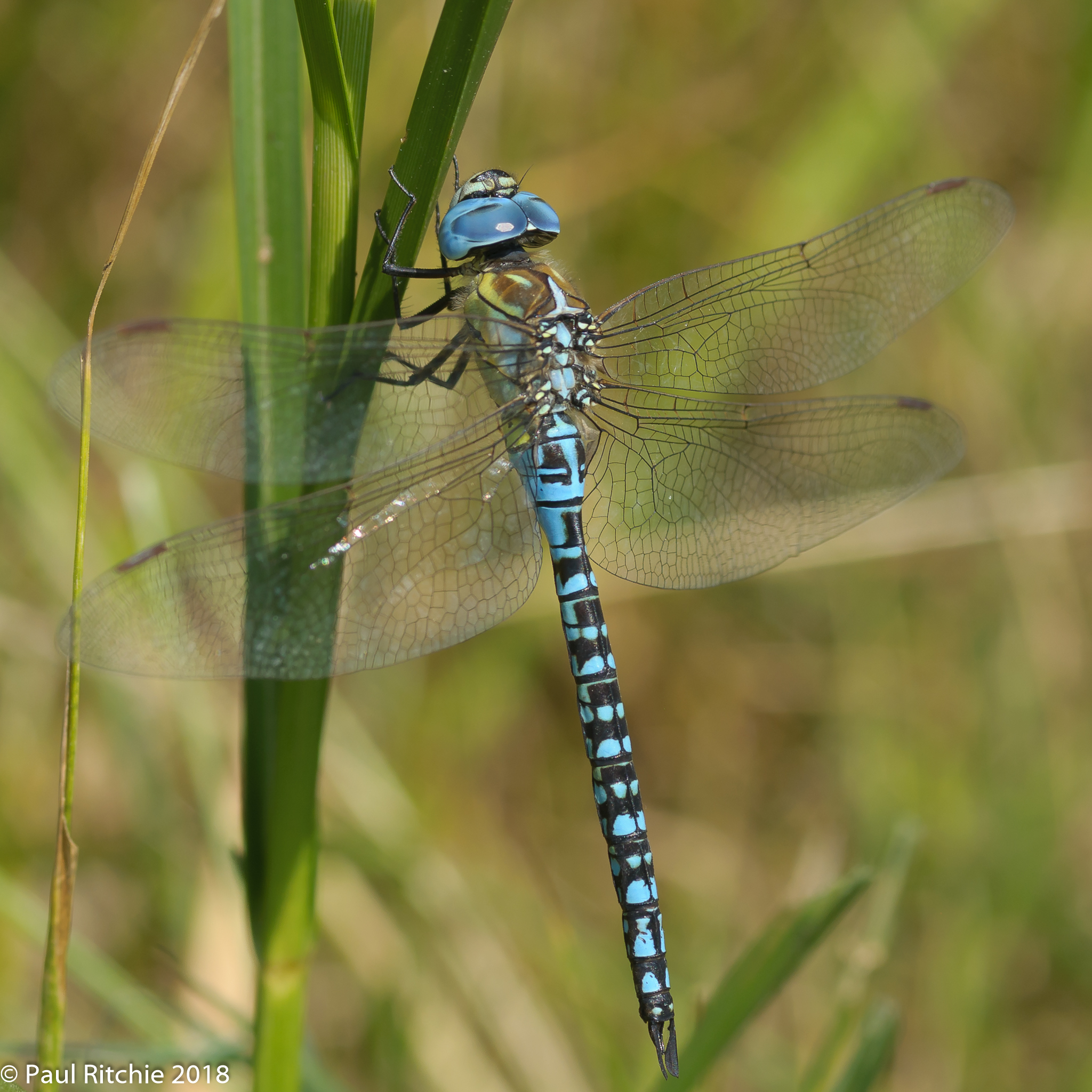 I didn't concern myself initially about getting one perched. I found it difficult to drag myself away from watching their antics through the viewfinder.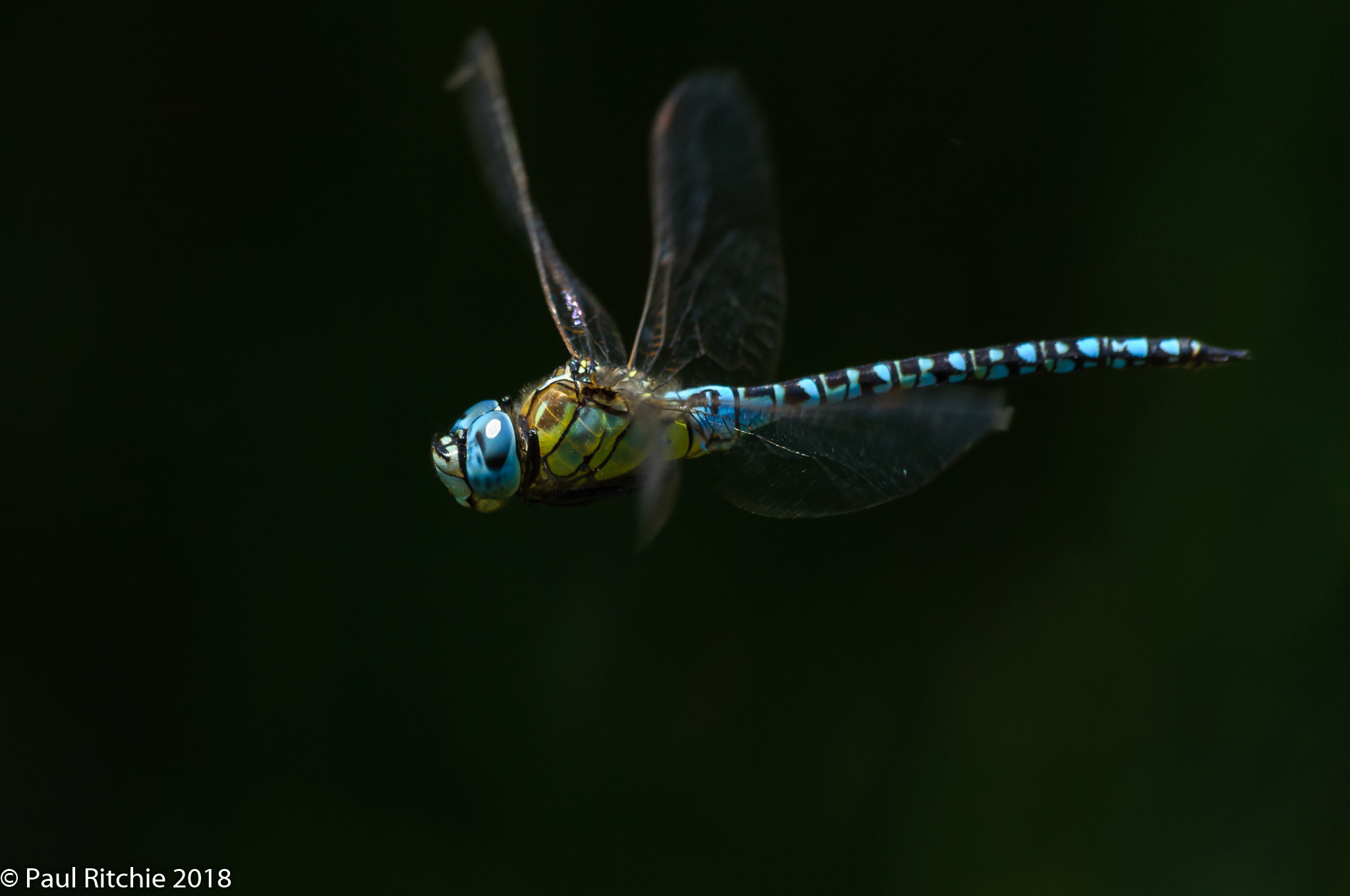 Where to look next? A female navigating her way through the close growth of a bank-side bush, seemingly to avoid male attention or a pairing or a tandem pair ovipositing into the deep, dark recesses of cattle depressions? How about a mating pair?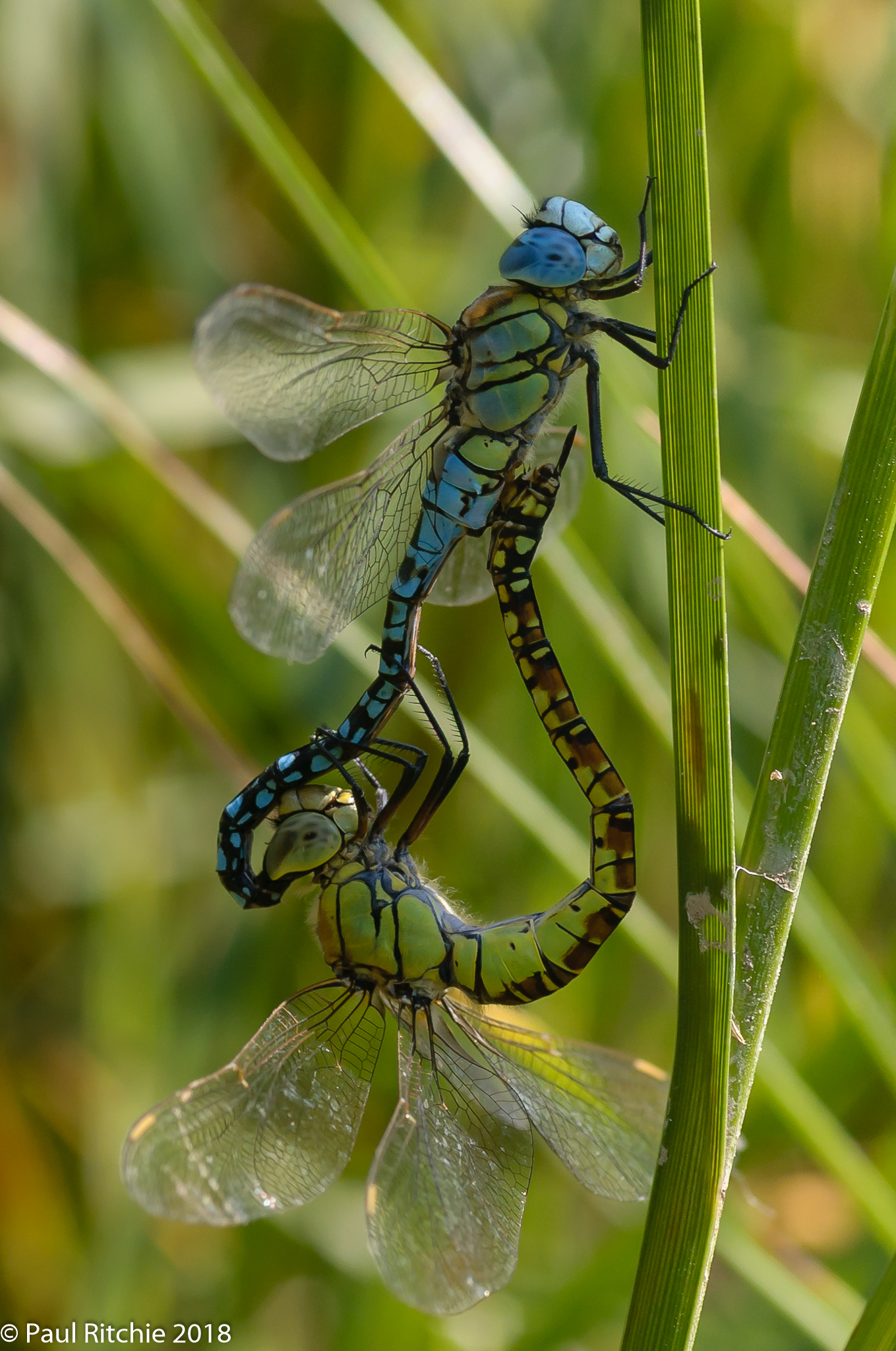 Once I had made the most of the willing subjects available we walked on, taking each step slowly. We had a half-hearted attempt to look for the Southern Emerald population, but this was not the day for picking out tiny dancers. We were only after the divas. Those magnificent blue eyes and a species I've rarely had the chance to enjoy had taken all my attention.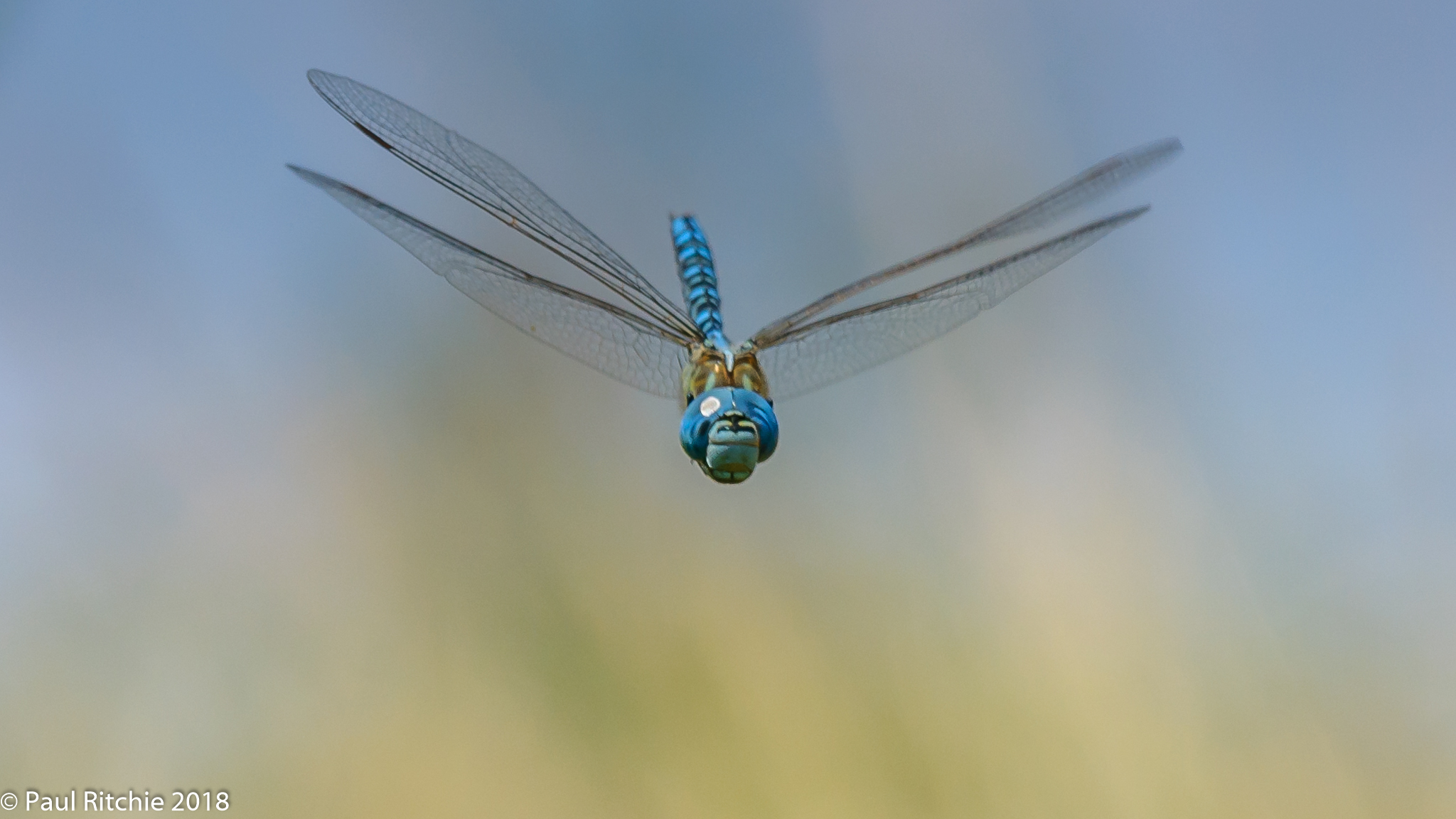 Back to the key spots, where we noticed in the heat of the day activity started to slow down with most perching low down in the grasses; some choosing to delve into the depths, creating an audible fracas which culminated in them rising with an unfortunate Ruddy Darter in their mandibles.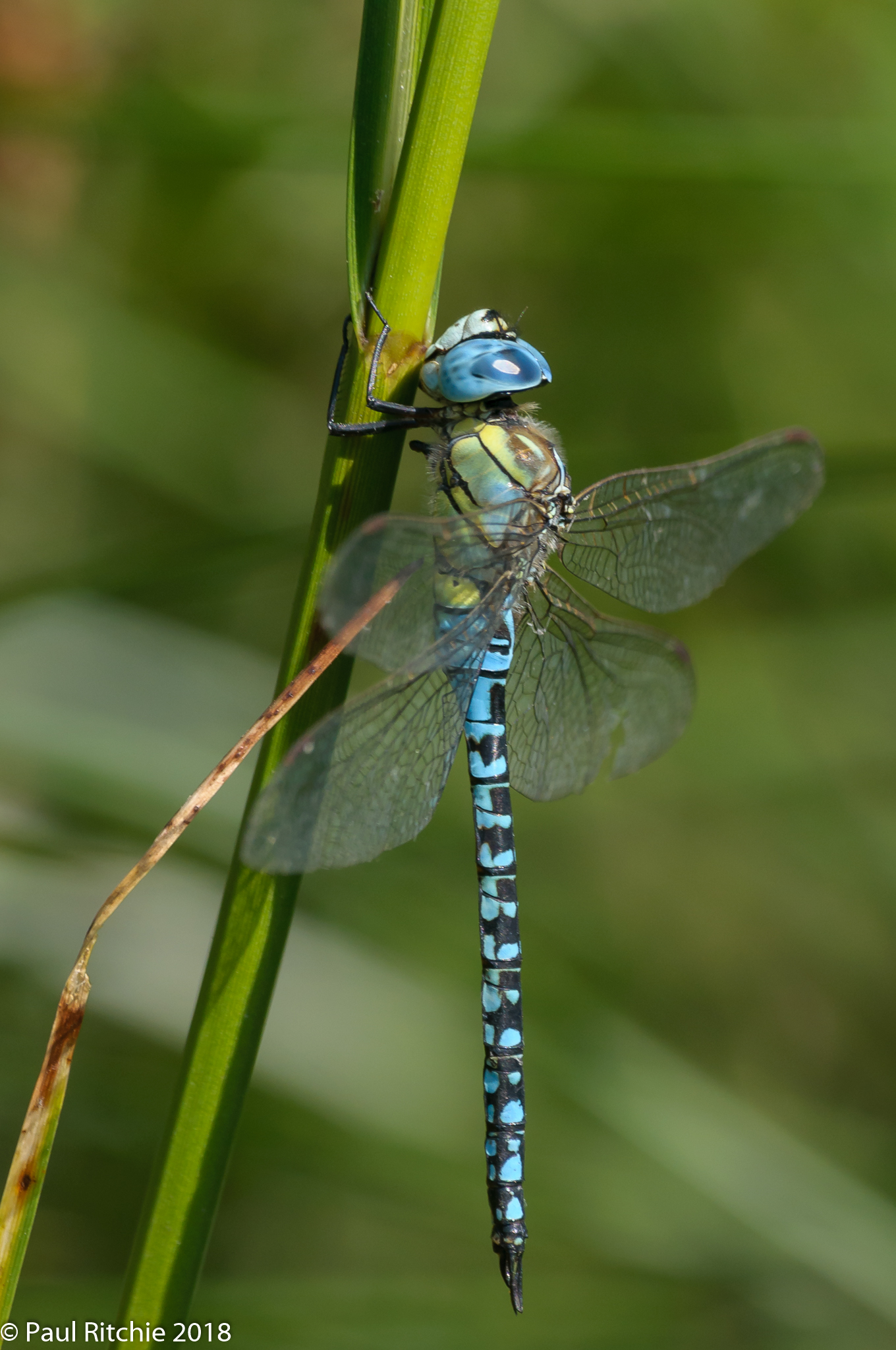 This could well be considered a welcome new resident species, and has been regarded so after successful breeding at their key sites. Sightings have been rife this year with new populations springing up in Hertfordshire and migrant influxes from Somerset to Hampshire.
For me the chance to spend a day in the company of such a magnificent Hawker resulted in one of my best days out this year.