In less than ideal conditions Sue & I took a 400 mile round trip to hopefully see one of our rarest dragonflies – the beautiful White-faced Darter.
The weather forecast for Sunday had threatened rain all week, and changed at the last minute to sunny spells. On arrival at Chartley in Staffordshire the clouds were grey & gloomy and pushing out the occasional shower. Worse than this was the strong gusty winds, definitely not a day to see dragonflies of any description.
However we had managed to grab the last places on one of only two organised tours led by English Nature of Chartley Moss – the most southerly outpost of the WFD. This site is protected and closed to the public mainly due to the danger of disappearing without trace in the dark 16 meter depths of a submerged lake topped with up to 3 meters of Sphagnum Moss and peat.
Most of the people on the tour were there to experience the feeling of walking on water, marvelling at the wonders of the bouncing bog with half-submerged trees. Some of us were purely there for the dragonflies.
The tour was expertly guided by the Staffordshire reserves manager and only allowed a short time – about half-an-hour – for dragon hunting. This was never going to be enough time given the conditions and the excellent camouflage of the WFD. But we did spot 4. One briefly perched on a log, 2 flying out of range and finally a male perched among the heather.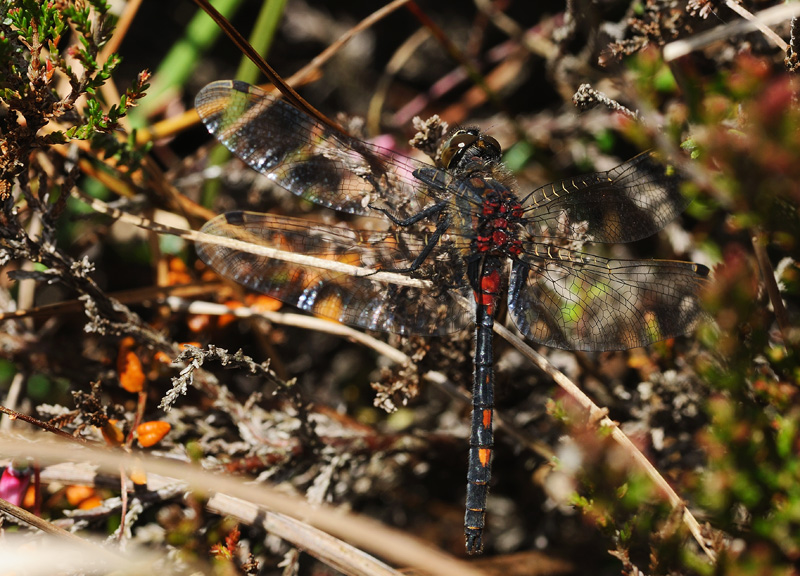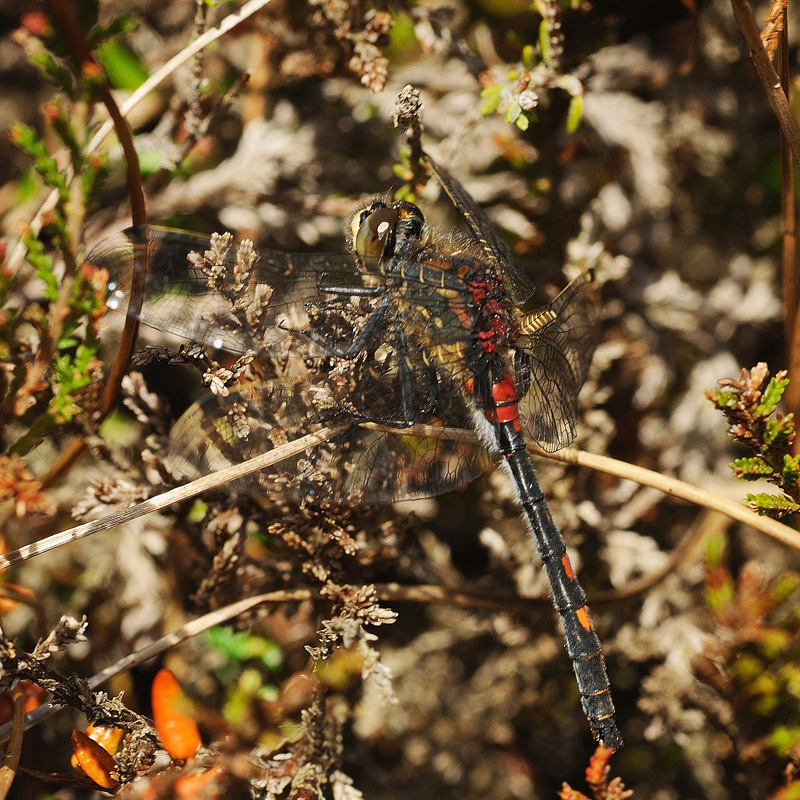 This individual therefore became a little bit of a celebrity and was netted and potted for closer observation, a method I don't agree with and obviously caused some distress. After everyone had a chance to observe the captive he was finally set free among the heather and we were free to obtain some natural shots.
The tour was over far too soon and I for one was not ready to leave, so we negotiated  a place for Sue & I and another enthusiast on the second tour of the day. This time the 3 of us were given permission to go ahead of the group on condition that we didn't venture out of the designated area and shared any findings with the rest of the group.
So a further hour provided a few more chances and we at least got to see a little sun along with a few more tenerals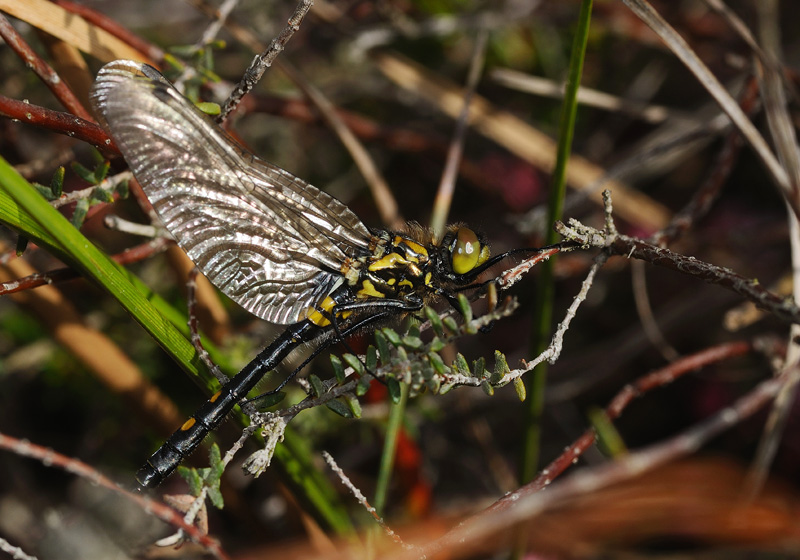 including a freshly-emerged specimen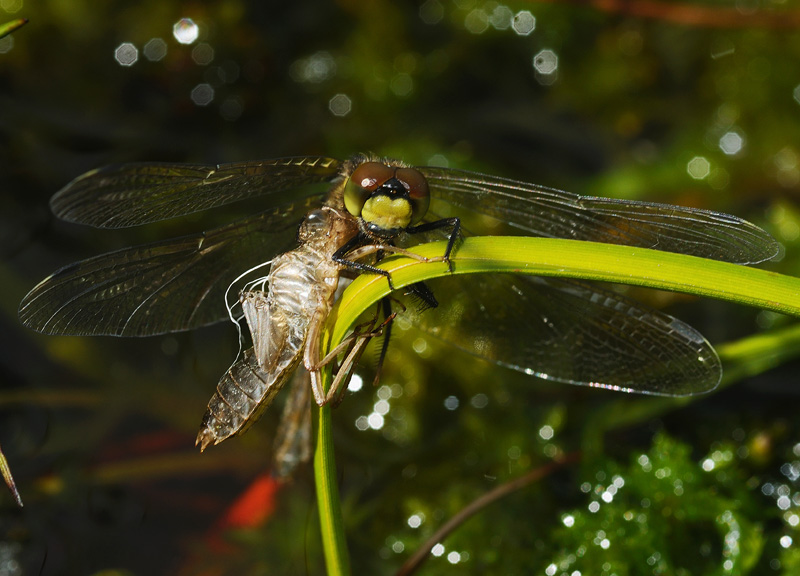 and even an emerging larvae.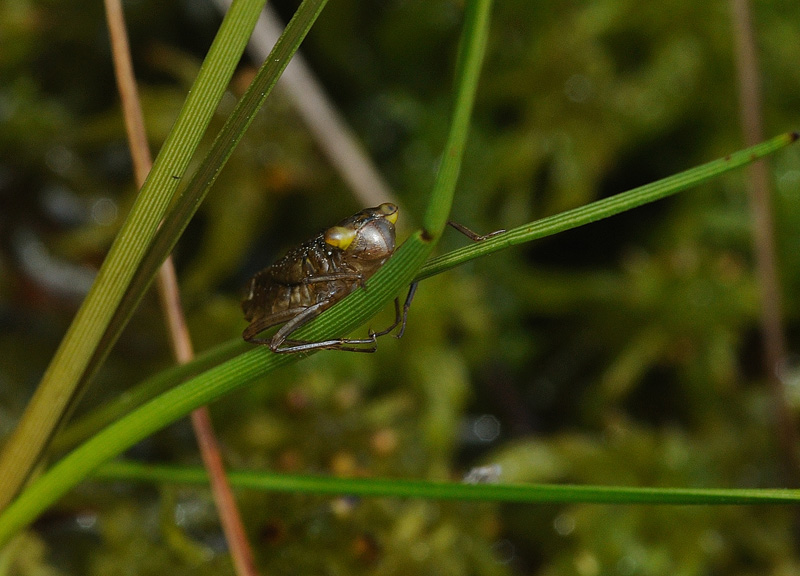 Wish we could have stayed to watch the emergence. But alas this time it was really time to leave. A fantastic day which could have turned out a bit of a disappointment if we hadn't wangled that second tour. Well if you don't ask….
A great many thanks to Mel from English Nature for her excellent guidance and admirable patience in the presence of a few persistent dragonfly nuts!