Monday was the start of Doug Overton's holiday and I joined him for an exhausting day discovering some of Dorset's delight. First port of call was Delph Woods on the Wimborne to Poole Road. I had visited once before and didn't see what all the fuss was about, but with Doug as a guide I found the proper spot where activity was plentiful.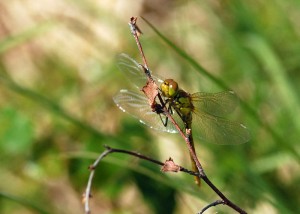 While Doug donned the waders to get close to the Red-eyed's, I busied myself around the edge and among the heather stopping to help a freshly-emerged Common Darter find a less precarious place to finish drying out.
Next port of call where two Dorset Heaths where I had been introduced to the week previous, Kilwood Copse being first where we were rewarded by our first Southern Hawker of the season.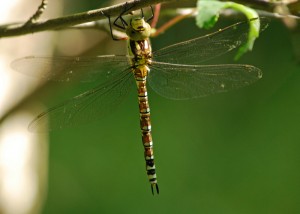 The 'hidden' pond provided several photo opportunities and plenty to keep Doug busy. Such is the diversity of flora and fauna in this little oasis that we were both bitten by horseflies while attempting to photograph a nicely camouflaged female Emperor.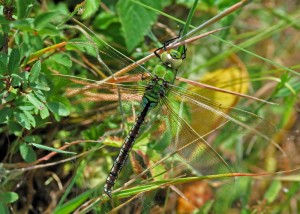 From there we travelled the short distance to Higher Hyde Heath, a small and very diverse Dorset Wildlife Trust site north-west of Wareham. We were hoping to photograph a Downy Emerald or two at rest, but no such luck! However there were plenty of other opportunities including Emerald Damselflies and Ruddy Darters.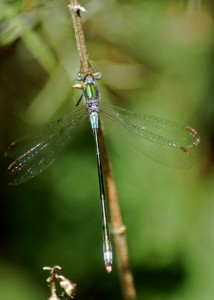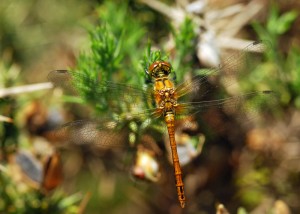 Next port of call was another county hot-spot, Morden Bog – part of Wareham Forest and the presence of Hobby's hint at the dragonfly populations. Our main objective was the Small Red Damselfly.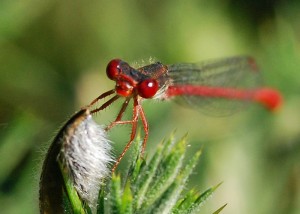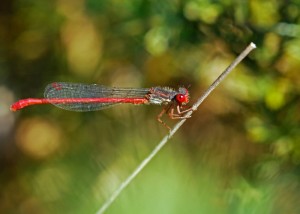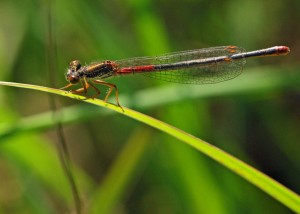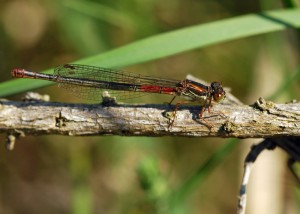 Close to 5.00pm we were well and truly knackered, so called it a day!