The reasonably dry summer has really taken it's toll on our water bodies and associated odonata. Most of the New Forest heath ponds are critically low and a good number have dried out completely.
I've had to look long & hard for dragons & damsels over the past week. At least Higher Hyde Heath produced a few Ruddy Darters of both sexes along with a welcome Southern Hawker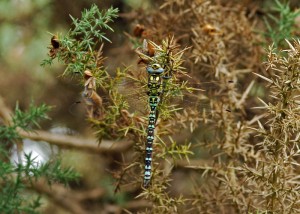 On Tuesday I took a trip around a few favourite New Forest haunts including Crockford Stream which disappointingly only produced a few Beautiful Demoiselles, a few Southern Damsels, a few Small Reds and a lone Golden-ringed. Next stop was Hawkhill which only produced a few Keeled Skimmers and no Hawkers whatsoever. Even the stream which runs through the valley is completely dry.
At least Badminston produced a few damsels and plenty of Common Darters, although not near as many as there should be this time of year.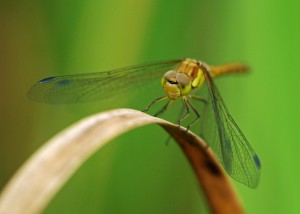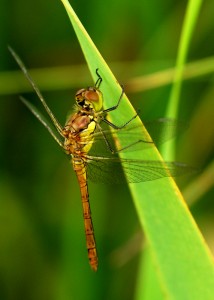 At least Wednesday saw a little rain and even a brief thunderstorm, but nowhere near enough to replenish the water table. I went out early – probably too early – on Thursday for a stroll around upper Ober Water and Duck Hole Bog. Again activity was almost non existent, although there were a few sightings a little later when the sun made a brief appearance.
Still only a couple of White-legged Damsels, a few Beautiful's and a reasonable number of Keeled Skimmers patrolling the bog to the south of the main river.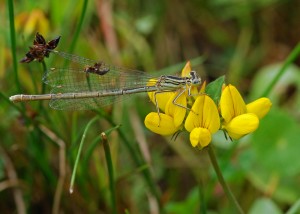 Next stop was Holmsley where at least there was more activity with Common and Ruddy Darters, Small Red, Emerald and Azure Damsels and even a brief sighting of a Southern Hawker. A chat with a fellow enthusiast revealed there was more of the same along with a couple of Emperors and several Keeled Skimmers at the old Quarry.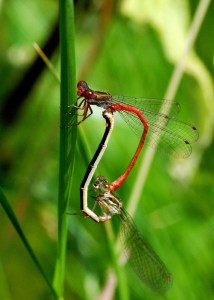 With time to spare I paid a brief visit to Ramsdown Forest where I saw absolutely nothing! Not even a Golden-ringed or Black Darter was to be found among the heath. So all in all a pretty disappointing week. Let's hope the weather improves with some heavy rainfall followed by more than just sunny spells.