Surprisingly I find myself in the (unusual for September) position of having to catch up. I'm certainly not complaining and it makes a change from what turned out to be a frustrating late August.
Dunyeats Nature Reserve
Friday 5th September
After the fine sporting Wednesday I had, I spent Friday in the company of Doug, briefly looking into Christchurch Common and Ramsdown before giving Dunyeats Nature Reserve a try. It's a good two or three years since I last visited; pre-wellies if I remember, and the ability to wade into the pond a little certainly paid dividends.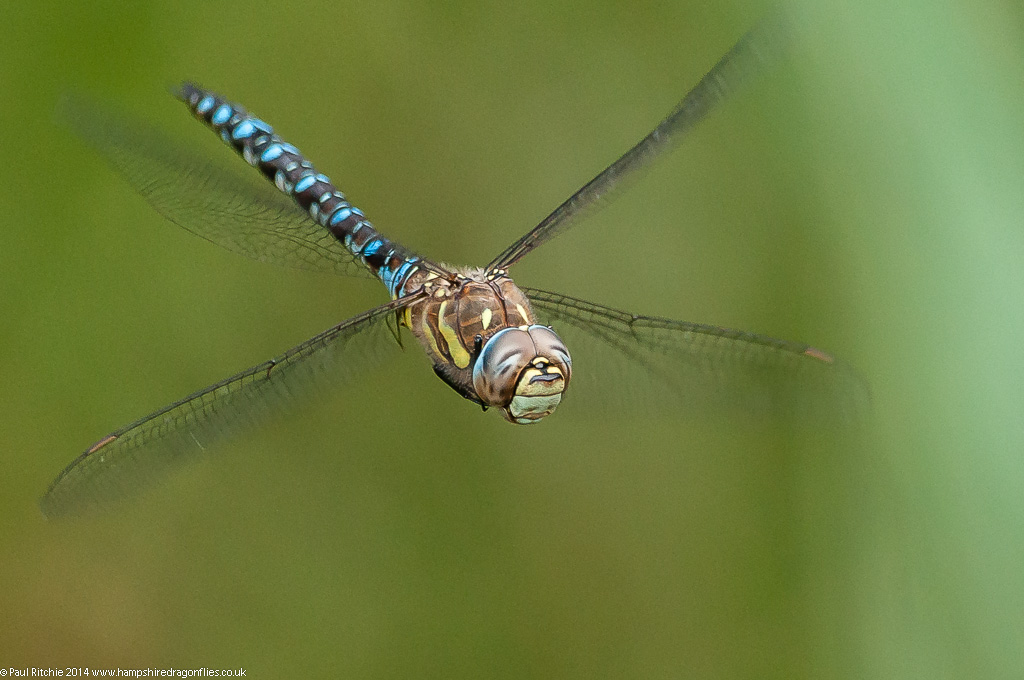 We didn't have the best weather; mostly overcast with the promise of sun, but obviously not warm enough to burn the fog away completely. No matter, once the temperature rose we were treated to a fine display of Migrant Hawkers around the patch of Bull Rushes.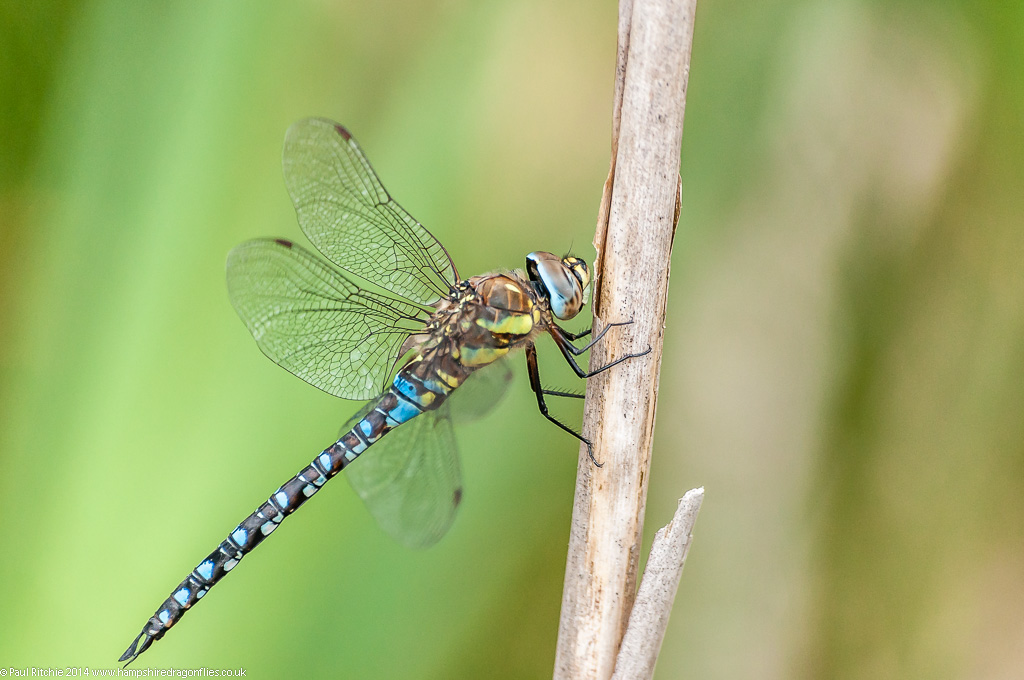 The day was definitely Migrant heavy, but they certainly provided enough enjoyment.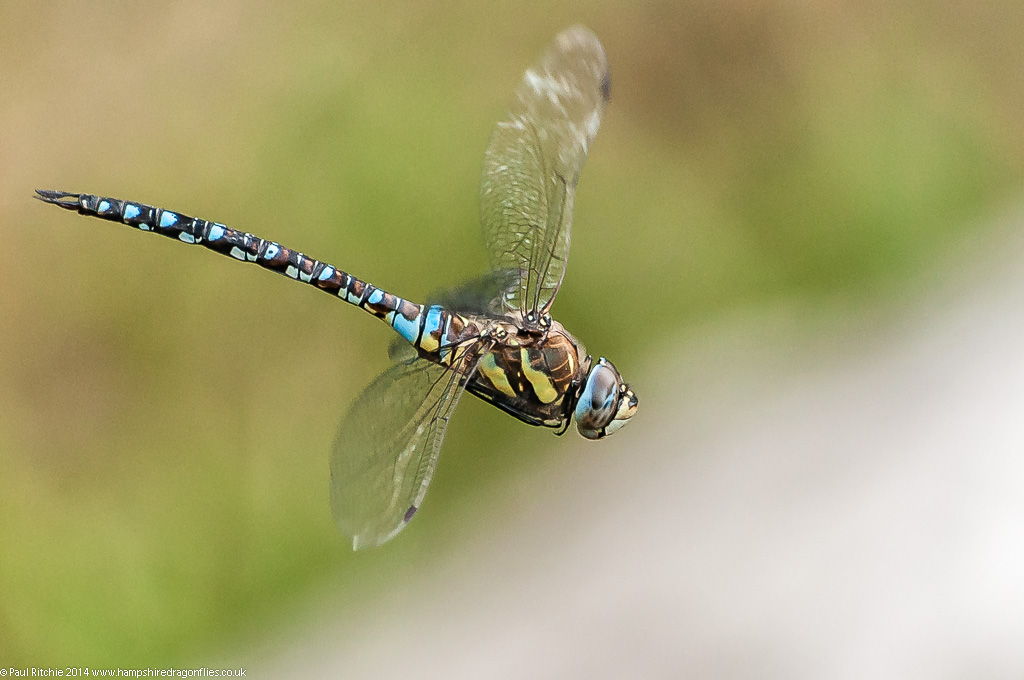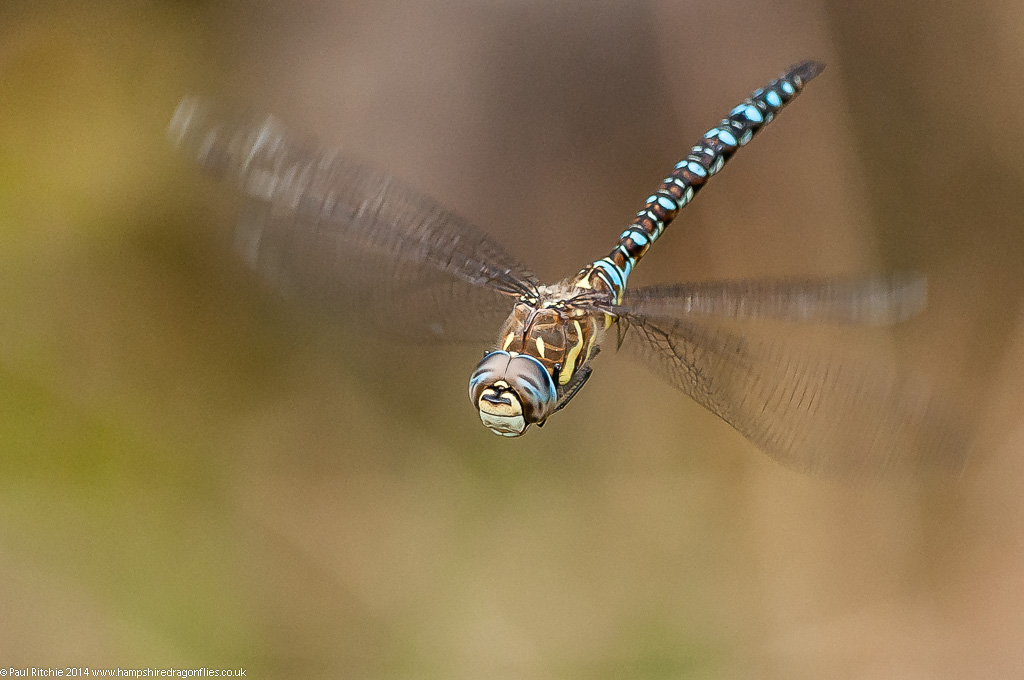 We had a few mating pairs to choose from today, but the Migrants didn't make it too easy, choosing the deepest parts of the pool.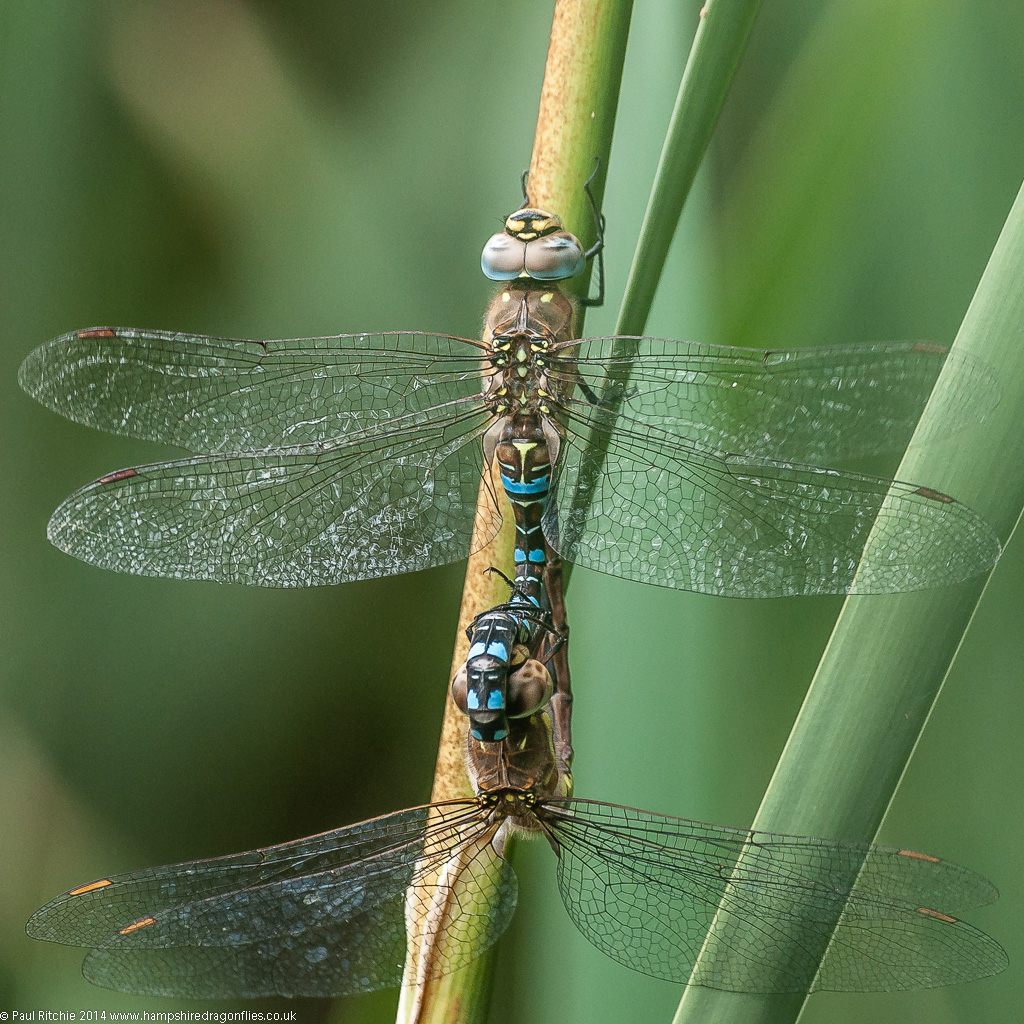 We did have a male Southern visit us a couple of times, but he flew much too close for the lens I had on. No worries, as a female chose to oviposit on one of the many stray logs lying around.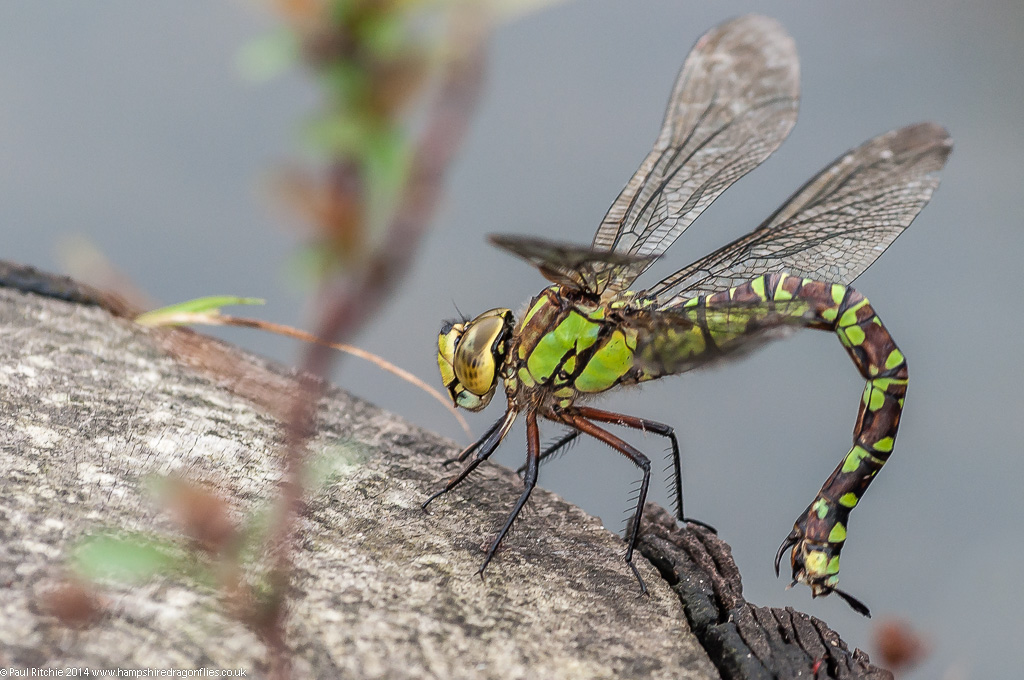 We also have a pairing of Emperors at one stage, but they were far too nervous – rising at our every approach until finally bedding deep down in the treacherous gorse.
The best I managed was a record shot, sadly part obscured by a stray piece of grass.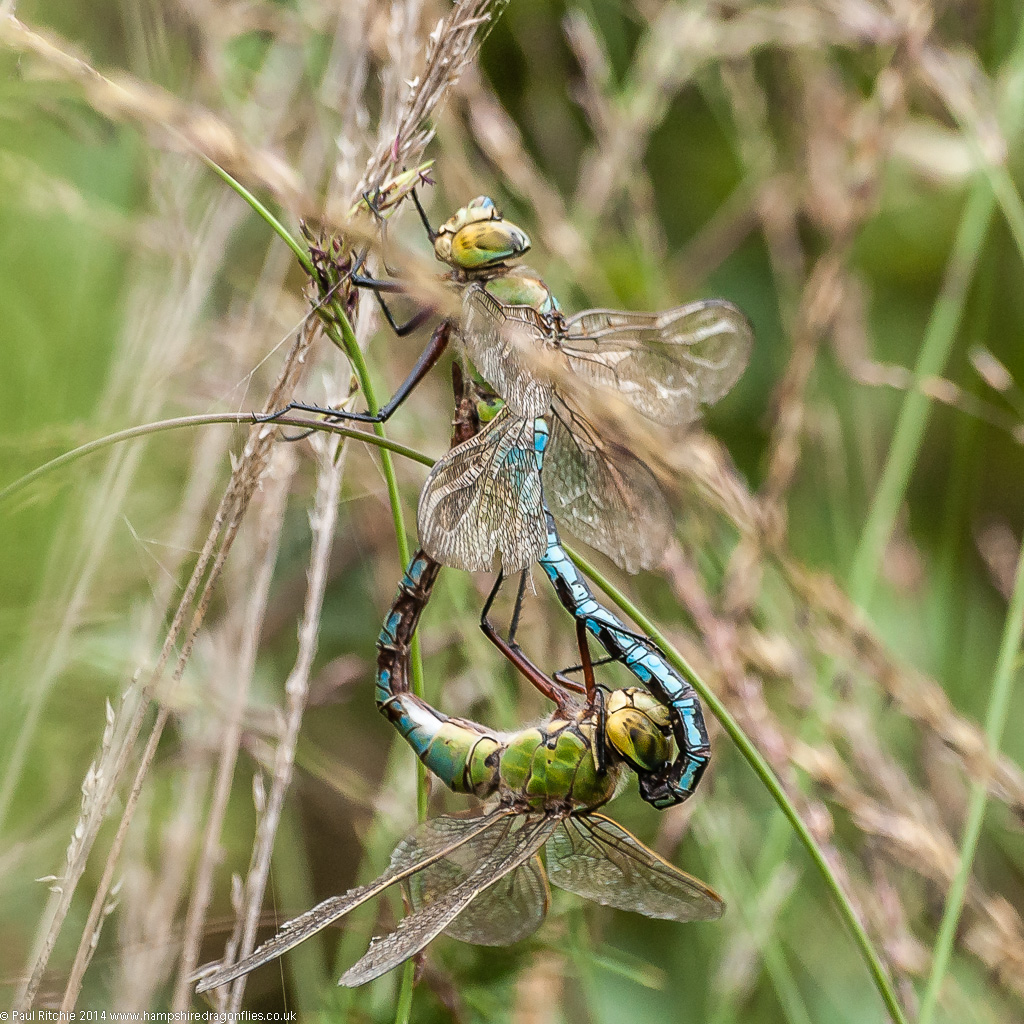 All in all a very satisfying day despite the gloom.