Christchurch Common
Friday 13th June
Had no-one bothered to mention it was Friday 13th and a full moon, I probably wouldn't have noticed. Not that I'm superstitious, although there were a few examples of random chaos throughout the day.
I chose to go out a little later and take it easy, missing the first accident on the A31 but getting held up by the second. Luckily a brief hold up and in no time the road was surprisingly free-flowing to Ringwood.
I knew the long walk in would be rewarded with a good selection of Common Emerald Damselflies. Sure enough the key pond had a good population.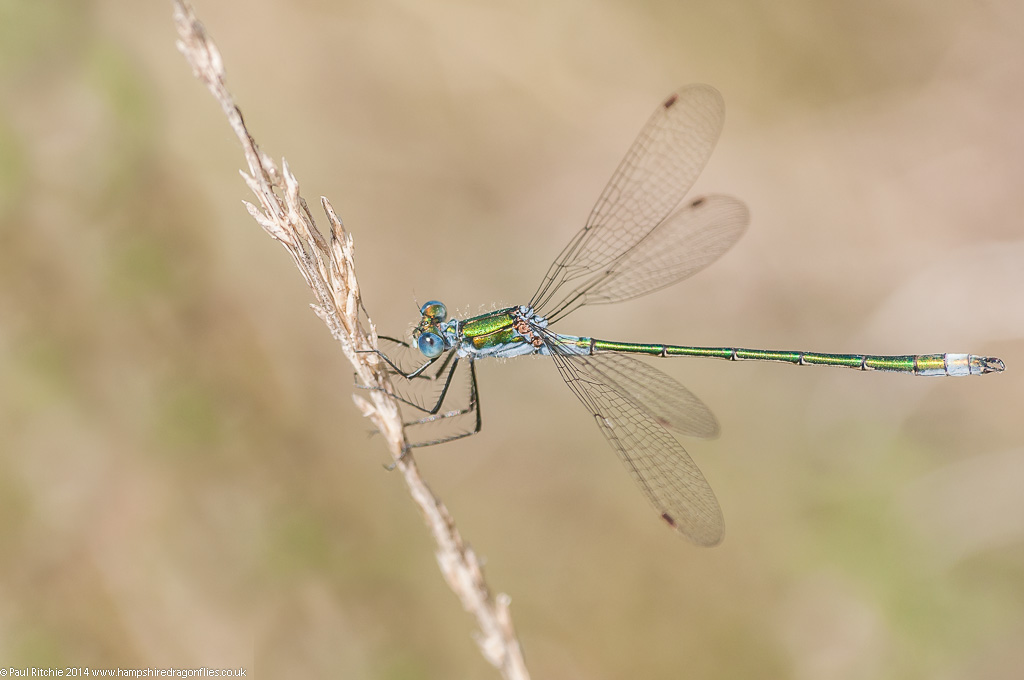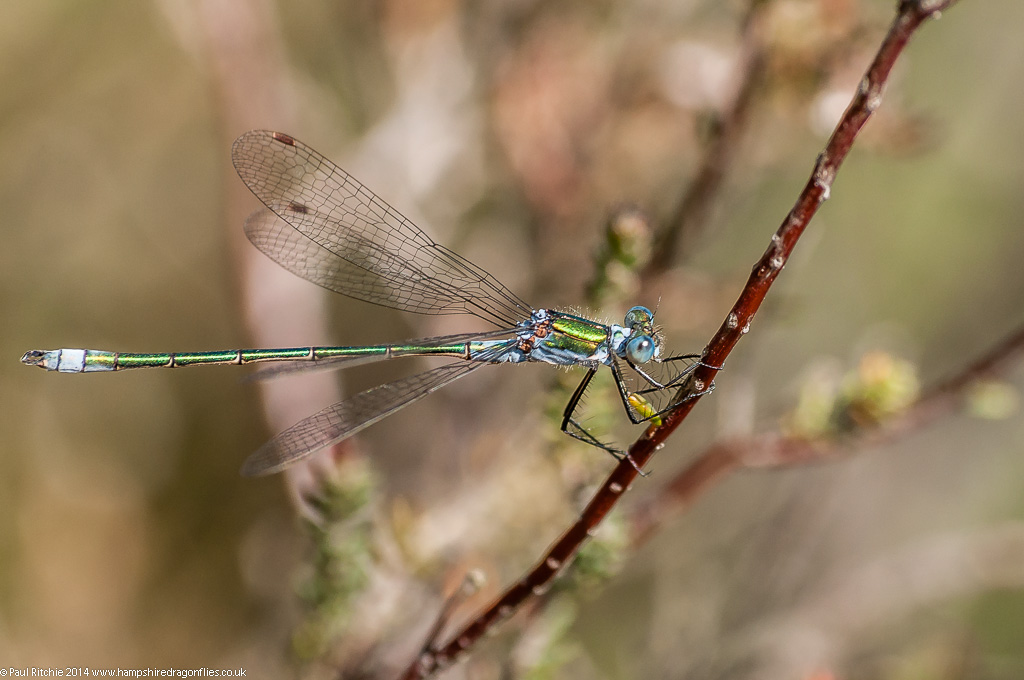 Besides the Emeralds there were a couple of Four-spotted Chasers and an Emperor, but something didn't seem quite right? Certainly not as much water activity as I expected, with most of the other ponds sorely lacking.
There were varying amounts of cloud which exaggerated the very humid conditions. After a trek around the common I was certainly feeling damp. Having found nothing else to make me stay put I decided to take a leisurely drive back via Burley Heath.
Burbush Pond
Feeling uncomfortably fatigued I thought a perch by the side of Burbush Pond might refresh the senses – it was far to early to call it a day. Even here activity was subdued, with all except last Sunday's Downy present.
I'm sure the high humidity didn't help much, so I busied myself with more Common Emeralds among the heather.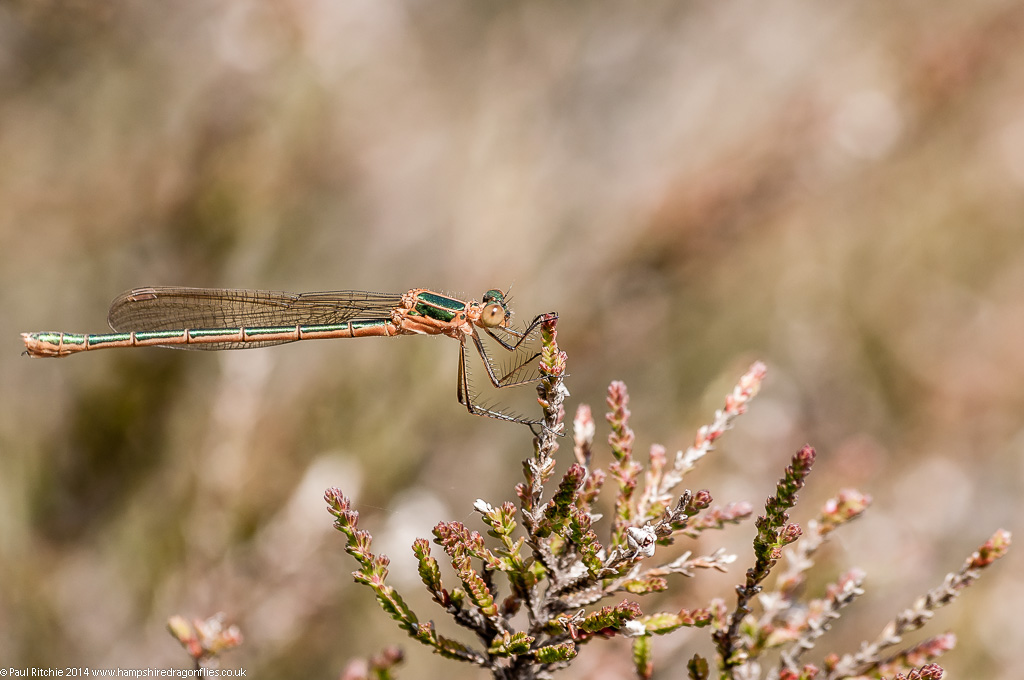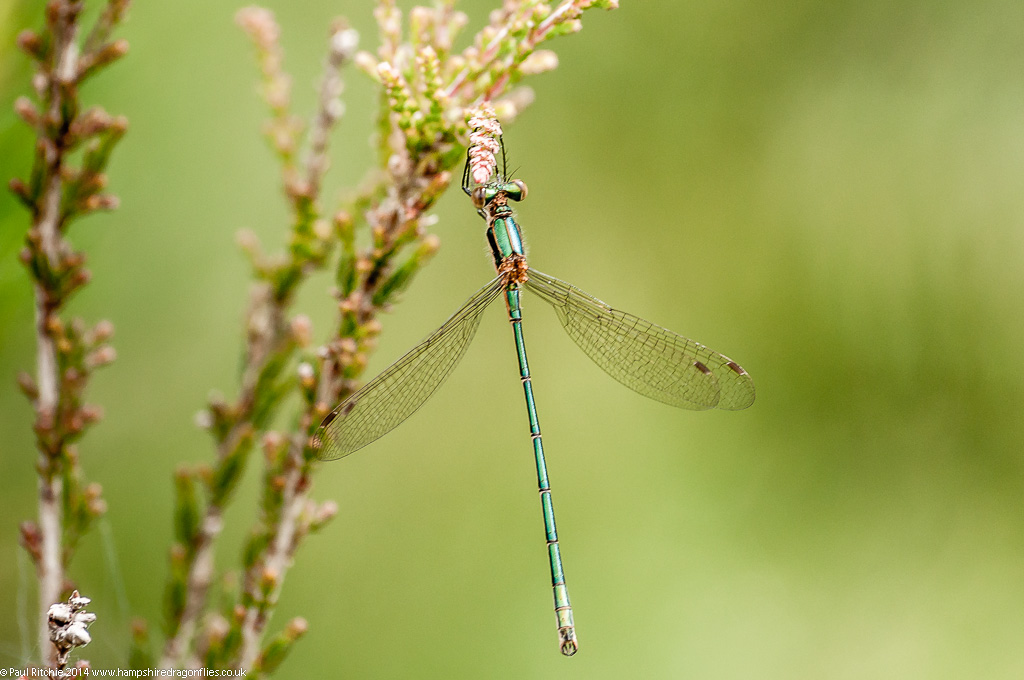 Also happy to see the heath had a few fresh Silver-studded Blue butterflies to add variety. There was a superb population across the old railway line until they cleared the heather.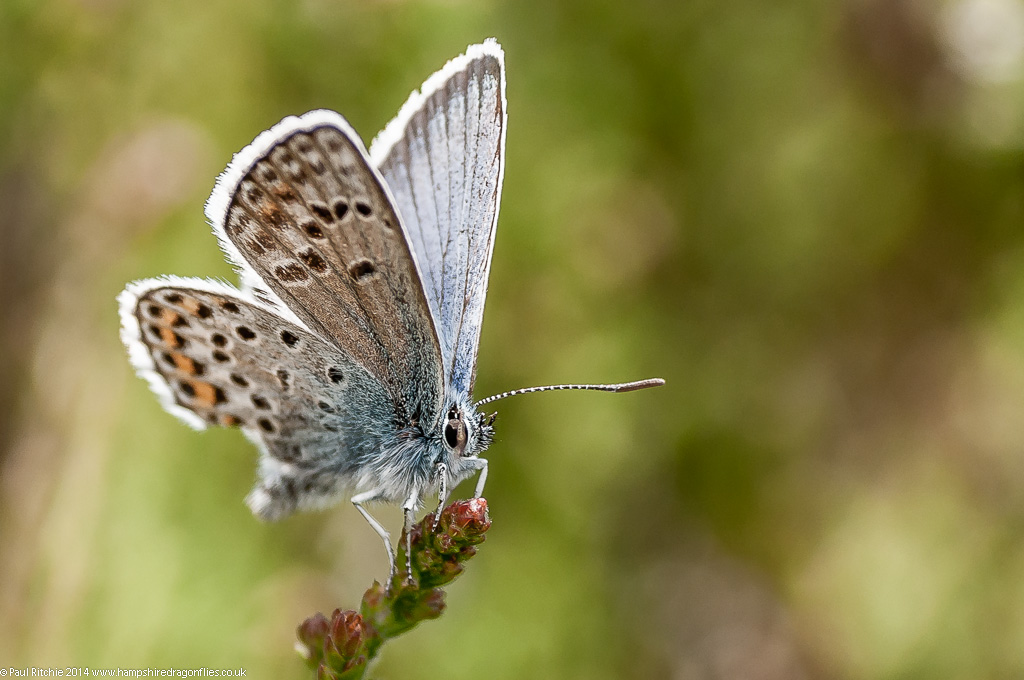 Besides the Emeralds, there were good populations of Common Blue and Azure within the heather and even a few Small Red – the old railway being a real hotspot for them. Also hiding in the heather was an immature Keeled Skimmer.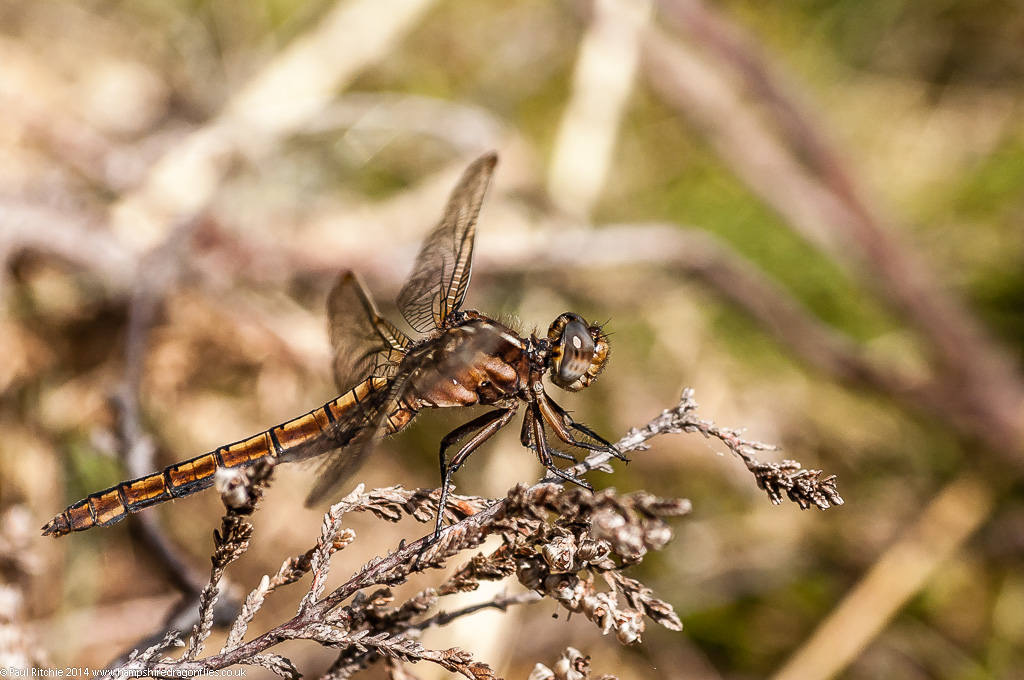 Satisfied I wouldn't find too much more I walked the path back to the car park, stopping at a favoured clearing where Broad-bodied Chasers like to hang out.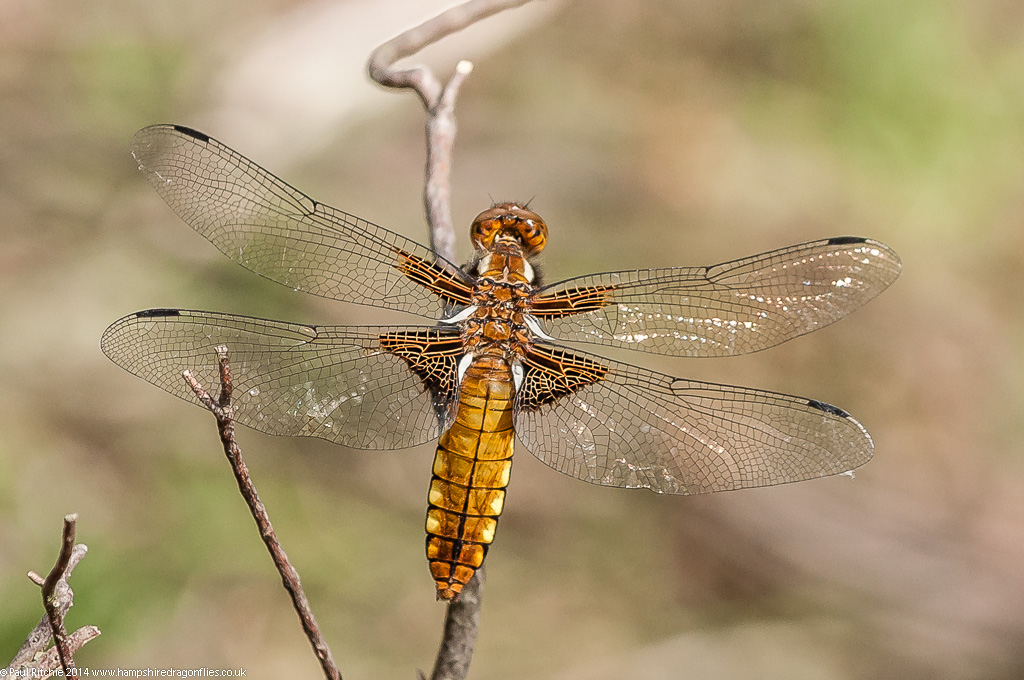 Superstitions aside, a short afternoon excursion in the forest turned out worthwhile in the end. And I was considering a day of rest!