Surely we can now accept that we are having a marvellous summer? The balance has been restored with nature catching up on our lousy spring and the dragonflies are in danger of burning themselves out.
Mindful of the queues clogging up the M27/A31, Sue & I skirted the delays by taking the old roads, meeting Doug at Linford at midday in the hope of pinning down those pesky Brown Hawkers.
A flush through the ferns failed to raise any, but we had a couple of brief visits at the pond. Keeled's were yet again the dominant species, but the Emperors were catching up with at least 3 males and a couple of females spending time over the water.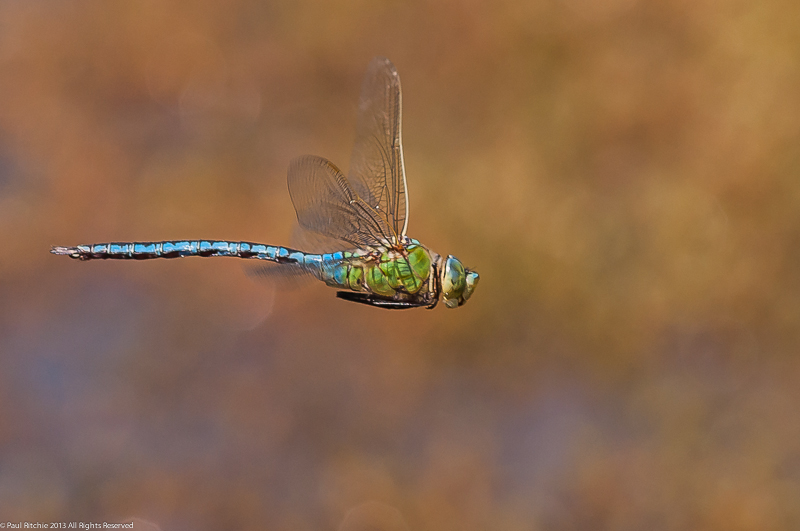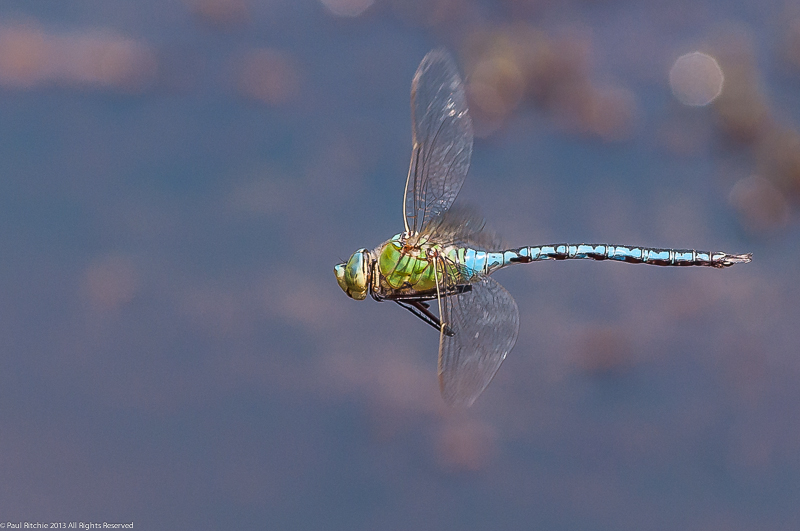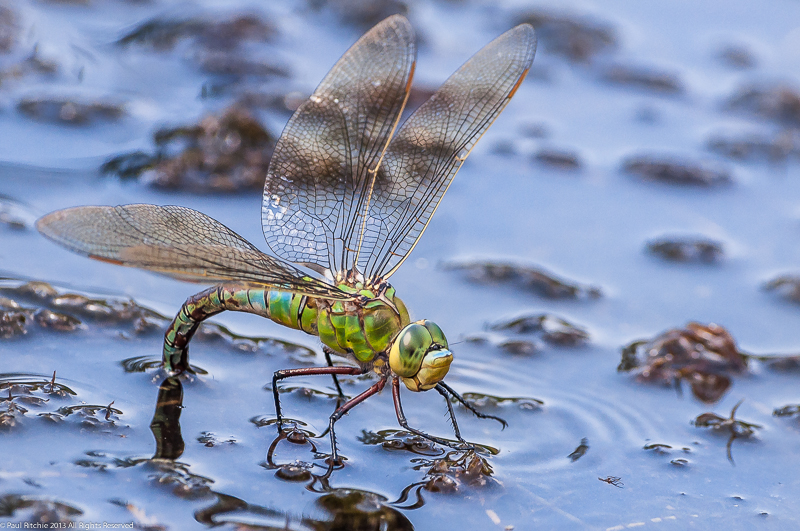 We watched one female devour several Common Blue damsels as appetisers before choosing a main course of male Keeled, finishing every morsel except for the wings.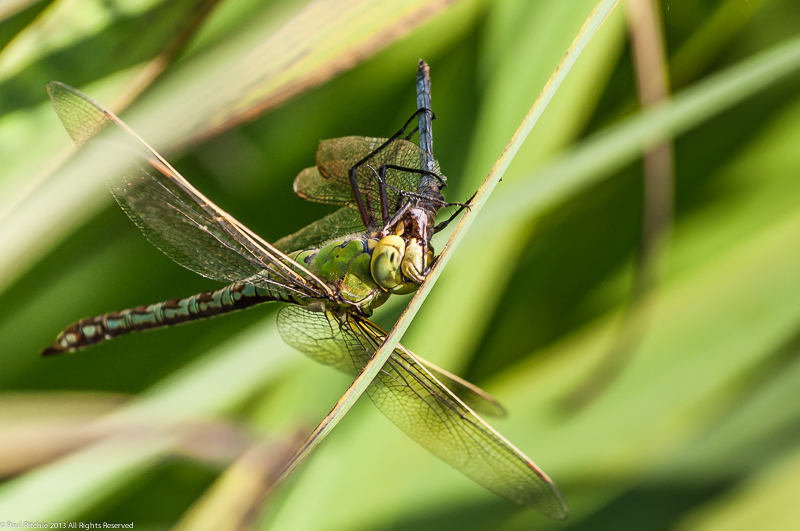 This is the first time I've seen a hawker take anything larger than a butterfly, although I knew they were capable. A little gruesome maybe, but a vital behaviour characteristic of nature and a highlight of our day.
A further flush through the ferns still failed to disturb any Brown Hawkers, but at least there was an obliging female Common Blue damselfly offering a final opportunity.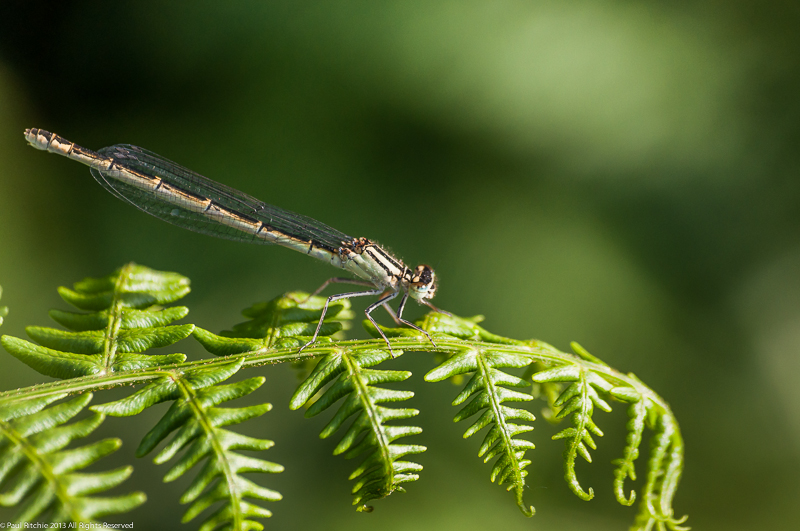 On Sunday Sue & I decided Thursley Common was on the cards and the Brown Hawkers didn't disappoint, with a total of six males patrolling the moat pond along with a dozen Downy Emerald. No Brilliants today though, although we did have a report of one at the 'stream'.
I've lost count of how many times I've been to Thursley and completely missed the stream, but as I always say there is no substitute for local knowledge. We found the stream and walked as far as I could before finding a deep hole, but the only offering was a male Black Darter doing the continental obelisk pose in an effort to cool down in the heat.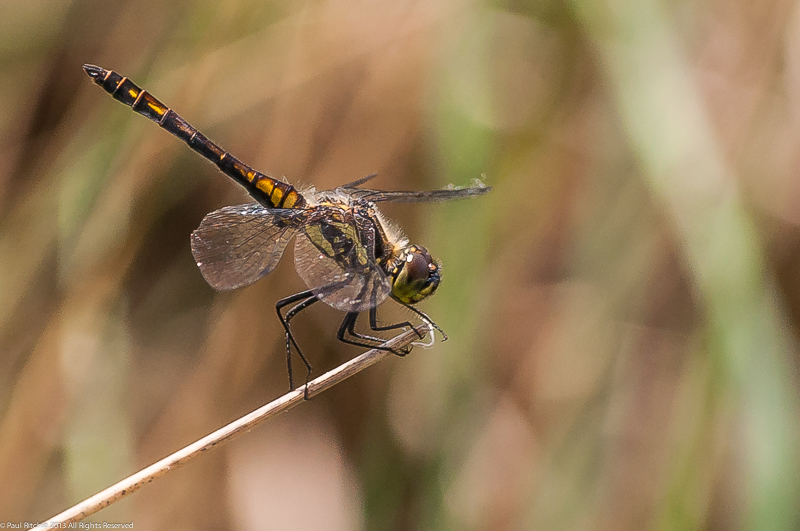 The board walk had the usual Black-tailed Skimmers and a few Four-spotted Chasers, but even the lizards had chosen to hide themselves away in a shady spot. Loathe am I to complain about the weather, but even I longed for some shady hole to cool down in.
Back at the moat our resident Brown Hawker was still putting on a relentless display, almost welcoming our return and teasing us with fly-throughs and fly-bys, approaching alarmingly close on several occasions, but still not making it any easier to photograph.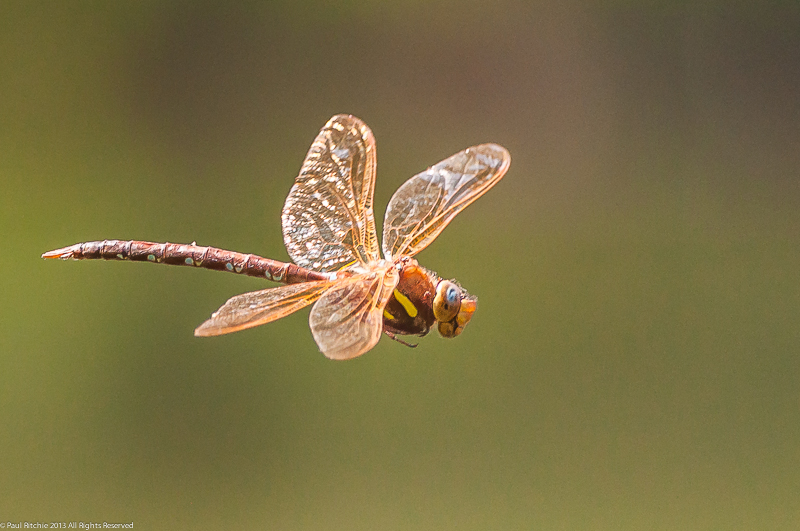 I've said it before and I'll say it again, the Brown Hawker for me far exceeds the flying prowess of the Emperor. The minimal wings beats followed by a series of graceful glides is sheer poetry and I could (and did) watch them for hours.