Conditions are still critically dry in the New Forest and dragon activity is still well down on the same time last year. However a reasonably sunny day last Sunday brought out the Hawkers for an enjoyable afternoons shooting.
Within minutes of parking Doug and I were greeted by two male Brown Hawkers and a Southern Hawkers patrolling the wooded margins of the car park. This boded well for the next few hours with the best activity I've witnessed for weeks. There were at least two female Brown Hawkers ovipositing in the pond, a Common Hawker patrolling and lots of damsel activity on the margins including Blue-tails and Emeralds.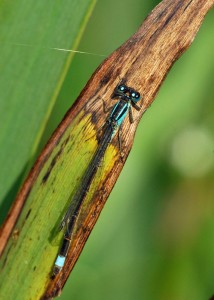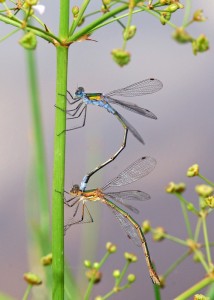 The main objective of the day were to attempt some photographs of the ovipositing female Brown Hawkers, an opportunity not to be missed considering the difficulty normally encountered with this species. Although we had several opportunities it was still a challenge to get perfect results even with their close proximity.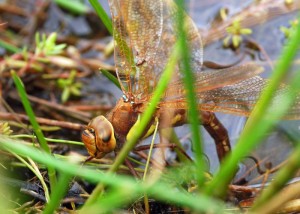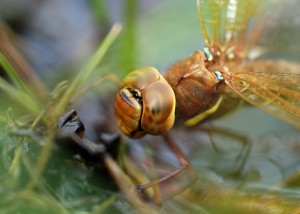 There was also a lone female Southern Hawker ovipositing low down within the reeds which proved a real challenge due to the position and low light levels.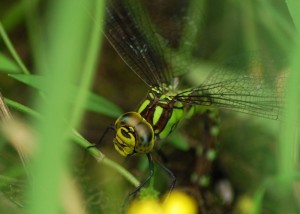 On a sadder note there was a rather gruesome sight of a female Small Red Damselfly with the abdomen of a male still attached.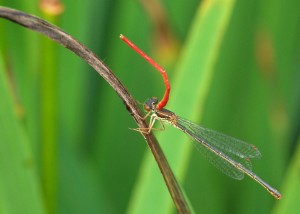 The surrounding heath provided more sightings of Brown Hawkers, this time males which refused to land for photo opportunities but at leaqst there was an obliging Common Darter.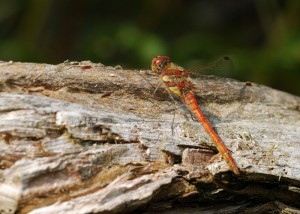 Not far from our pond was another located on private land, but a chance meeting with the land owner at least provided us with the opportunity to ask permission to survey any dragonfly activity which we usually wouldn't have access to.
Due to the pond being surrounded by cultivated farmland and therefore unwelcome changes to the natural acidity levels, there were still some welcome opportunities, including the rare and delightful experience of having a female Brown Hawker fly between my legs and land on my boot.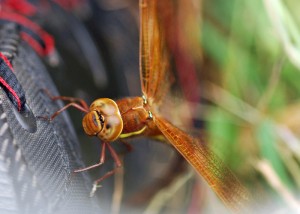 We also had a lone male Southern Hawker patrolling the pond giving us an opportunity to practice our in-flight photography.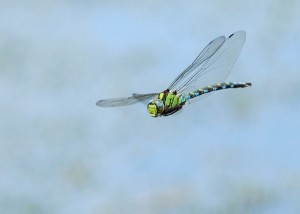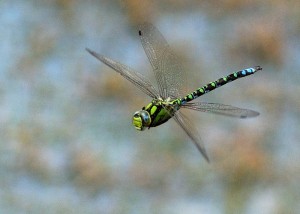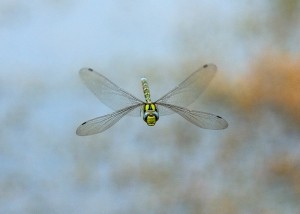 All in all a successful day and a delight to witness some decent Hawker activity.