Mindful not to venture too far after yesterday I decided a day at Crockford was on the cards to restore some peace to this still shattered mind. I stopped first at Ipley Cross where the heather was alive with thousands of Silver-studded Blue butterflies providing welcome entertainment while the could was still melting away.
It wasn't long before I spotted my first Black Darters.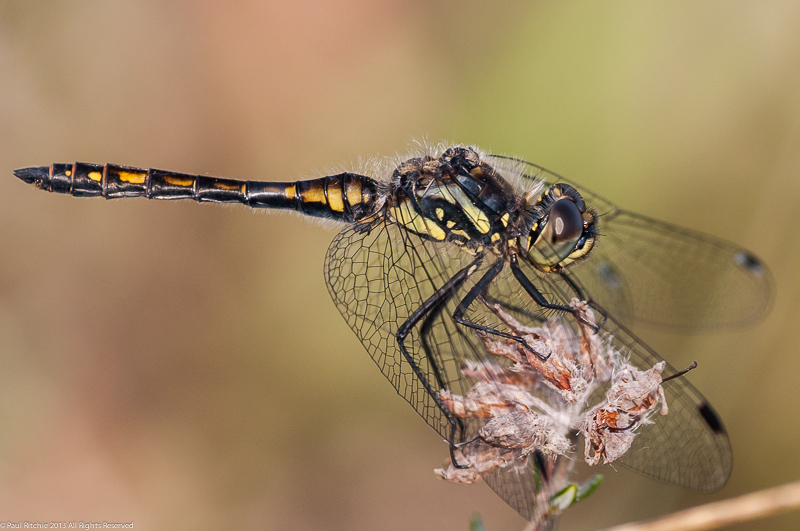 The heath also threw up a wealth of Keeled Skimmers, the odd Four-spotted and Broad-bodied Chaser and good numbers of Emerald Damselflies.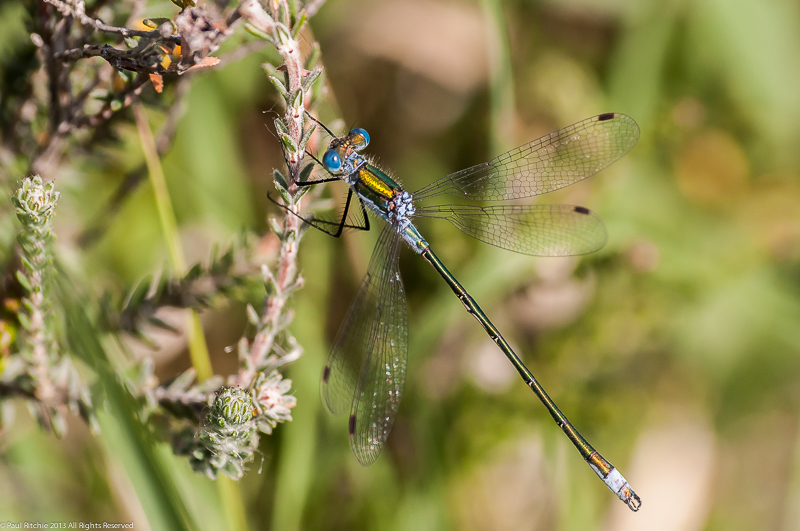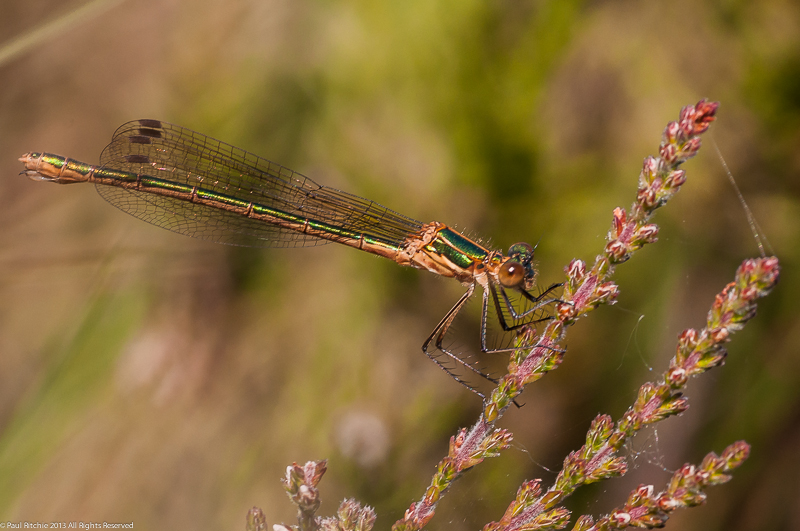 Onwards to Crockford, or more correctly Beaulieu Heath where I walked in to Two Bridges Bottom. Alarmingly the upper reaches was lacking in the usual action with only a few Southern, Small Red, Beautiful and Keeled appearing in small numbers. The pond at the top did at least have a little more action with a host of damsels and an ovipositing female Emperor.
On my walk up and back I was mobbed by an overly-protective Curlew, which at least provided some fabulous views.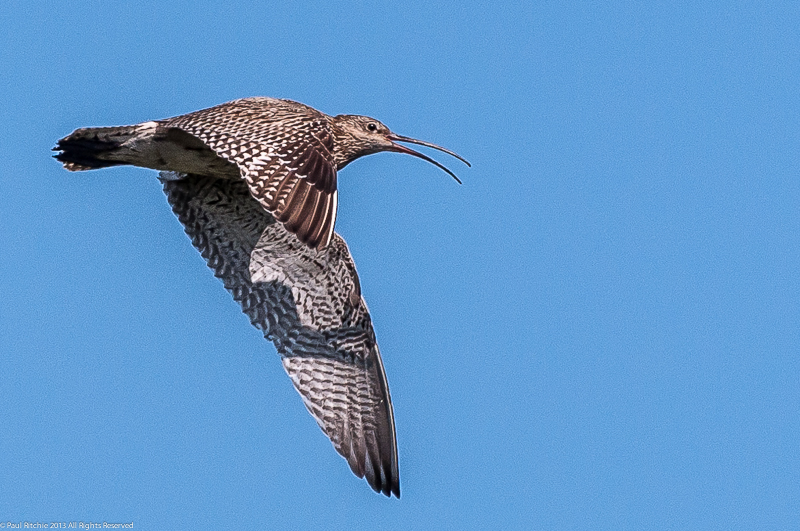 A walk downstream provided a Four-spotted Chaser and increasingly larger numbers of the usual cast awakening. About halfway down I had my first Golden-ringed sighting and at the crossing point I witnessed a pairing on the other bank. They glided back and forth along the gorse stand before choosing the complete their union low down on bog myrtle underneath the gorse.
I couldn't believe my luck! Panic set in as I crossed the stream and approached , crawling on my belly afraid at scaring them off. Luckily they stayed put and I had chance to fiddle with various settings to make the most of the mostly shaded area they had chosen.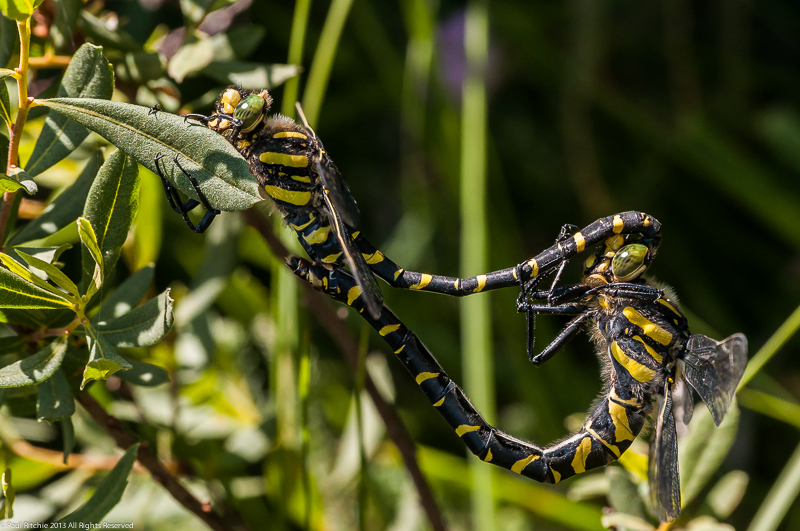 I must add when I rose I was covered in ants. I thought the tingling was excitement! After grabbing my fill and accepting I wasn't going to get a better result, I headed down to the main area where I bumped into Brian Walker and showed him their location. No reason why I should keep them to myself after all.
I took my seat at my preferred bank and just watched the passing traffic. The Beautifuls, Keeled and a resident Golden-ringed were entertainment enough. While I was watching the bullying tactics of the male Keeled, constantly harassing and attacking the Golden-ringed, through the woods came Stephen Darlington who fancied a little GR action himself today.
Where else was there to go? In my opinion this was a perfect antidote to the speed and stresses of yesterday.
We even had a pair of Beautifuls join for just a few seconds in front of us.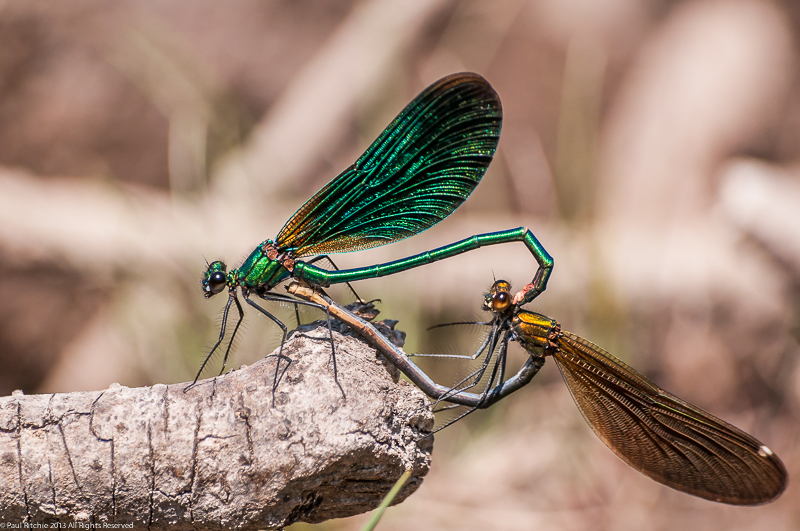 I can stress that in my opinion if you cannot manage to photograph a Golden-ringed at Crockford on a fine, sunny day in July, then you'd best give up photographing dragonflies!
Many opportunities presented themselves, and I have to admit I shot a few, and when my attention wasn't occupied by the two males battling, the odd coupling and those pesky Keeled, I caught sight of a rather fabulous female Southern Damselfly.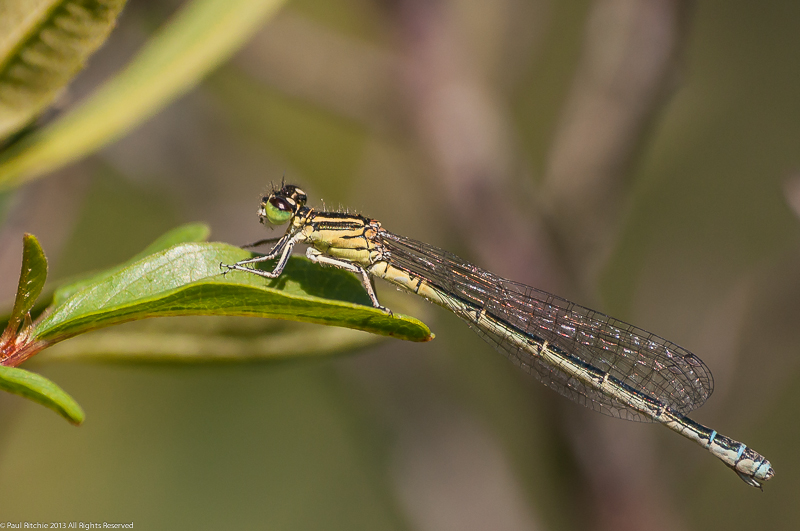 I decided to take the long, slow stroll back via Two Bridges Bottom just in case and reflected on what had been a fabulous, and peacefully relaxing, day.
Save