Tuesday 28th May
Staying on home turf I revisited Troublefield hoping for a better showing a week on from my last visit. I wasn't disappointed. Both Demoiselles were present in satisfactory numbers.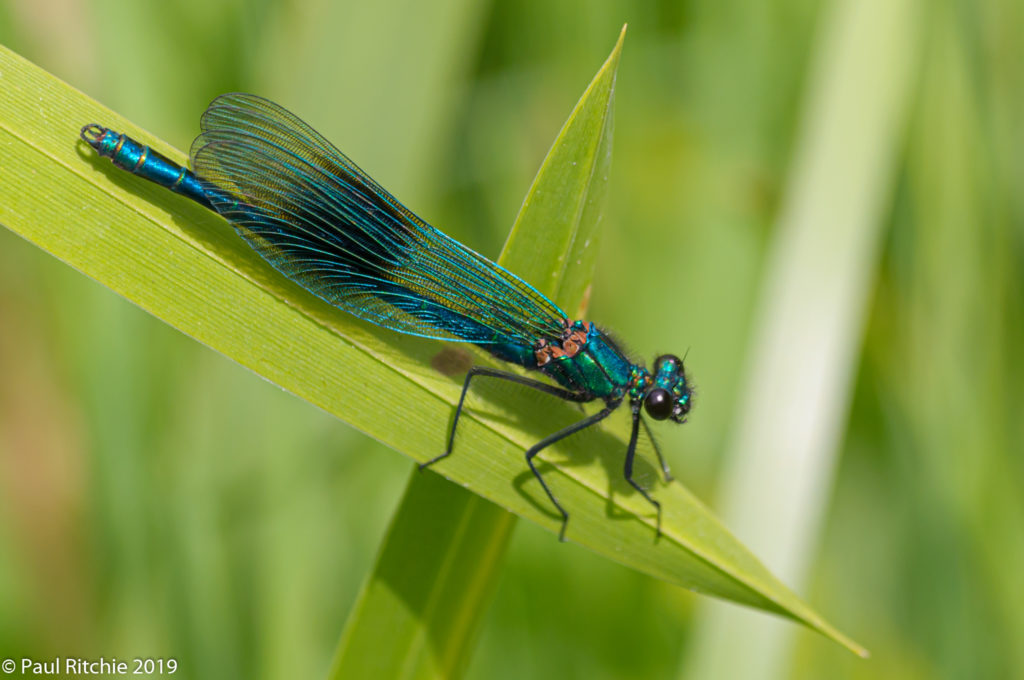 Despite a thorough search of the upper meadows I didn't see any sign of Broad-bodied Chaser or White-legged Damselfly. There were however plenty of Scarce Chaser to occupy my time.
While walking alongside the nettles I disturbed a fresh female Emperor from her resting place and watched as she flew towards the tree canopy.

The lower meadows had a DWT work party busy with strimmers and chainsaws, so I decided to pop over to Crockford where I at least had my first Southern Damselflies of the season despite the increasingly overcast conditions.
Saturday 1st June
A new month and some excellent conditions meant a revisit to Latchmore, this time in the company of Sue and our good friends Steve & Debbie Birt.
Arriving just before 10.00am we didn't have to wait too long before we had our first Keeled Skimmer of the season; one of many tenerals to be seen today.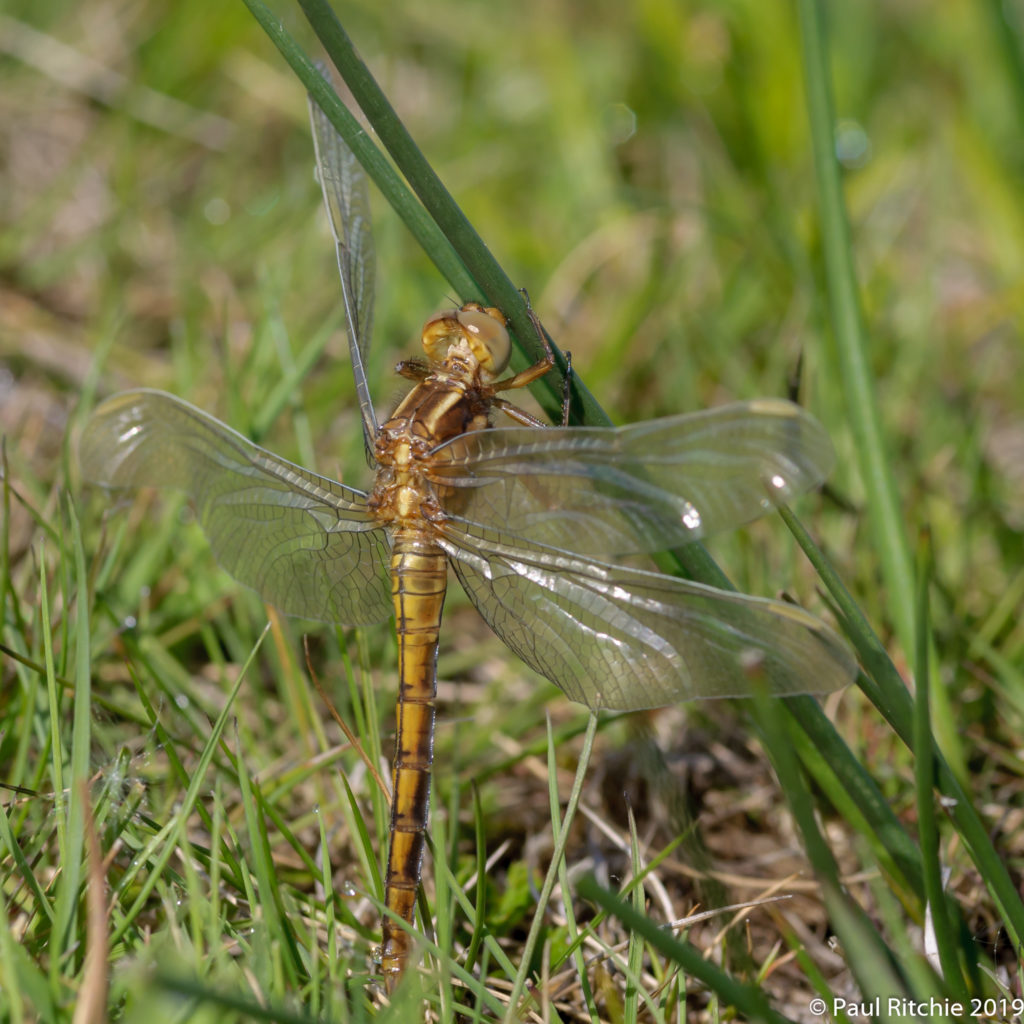 A search through the heather didn't produce the usual numbers however we did find a few Small Red damselflies – another first for the season.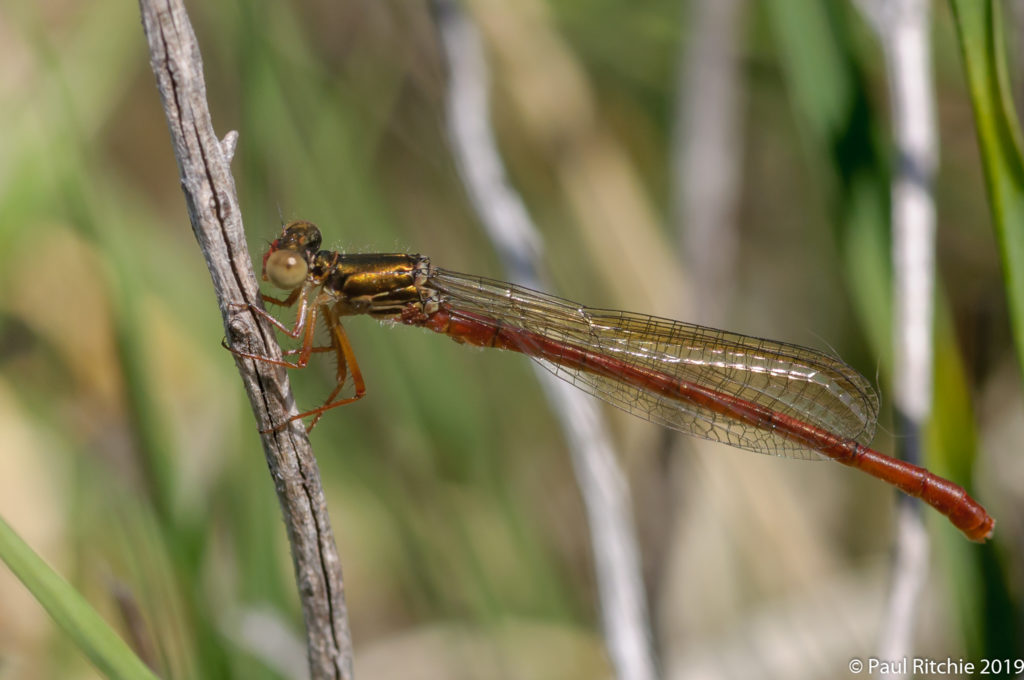 The heather here had yet to bloom so feeder insects were scarce. Also the stiff breeze at this elevation meant they were probably hiding out elsewhere today.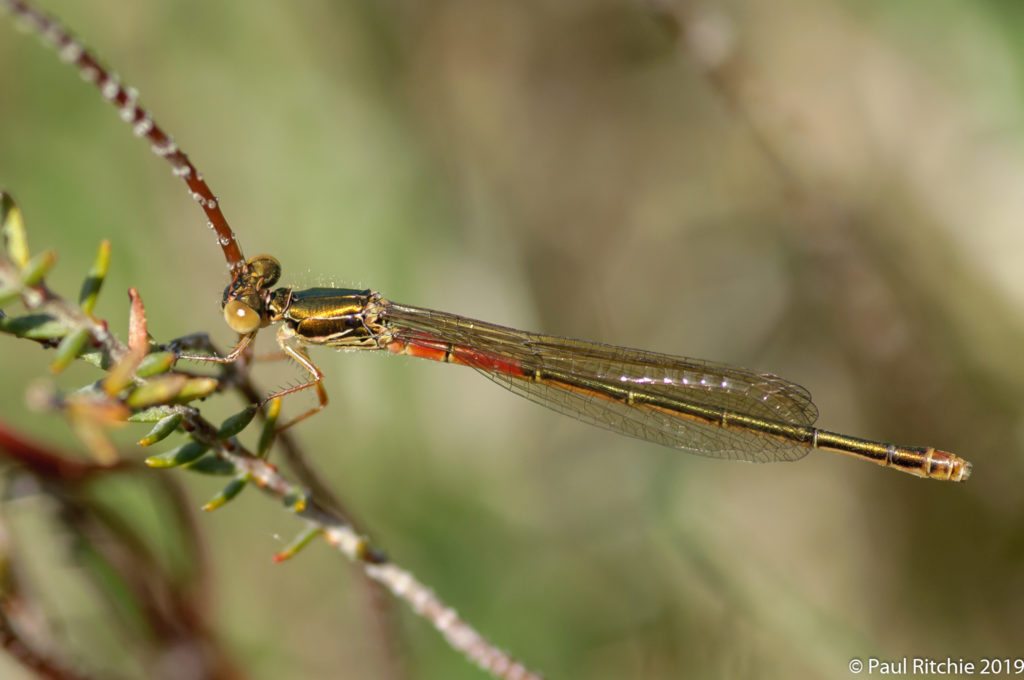 At the flushes we spotted our first Scarce Blue-tailed of the day, which completed Steve's hoped-for list, but neither provided a photo opportunity.
Along the stream I did spot a very fresh 'pre-aurantiaca' teneral in the sedge but a clumsily misplaced step sent her across the stream and out of sight!

The stream had a decent showing of Southern Damselflies with several pairs either in tandem or in-cop, the latter producing some of the most challenging opportunities with being hidden among scrub or, as these two, swaying in the breeze.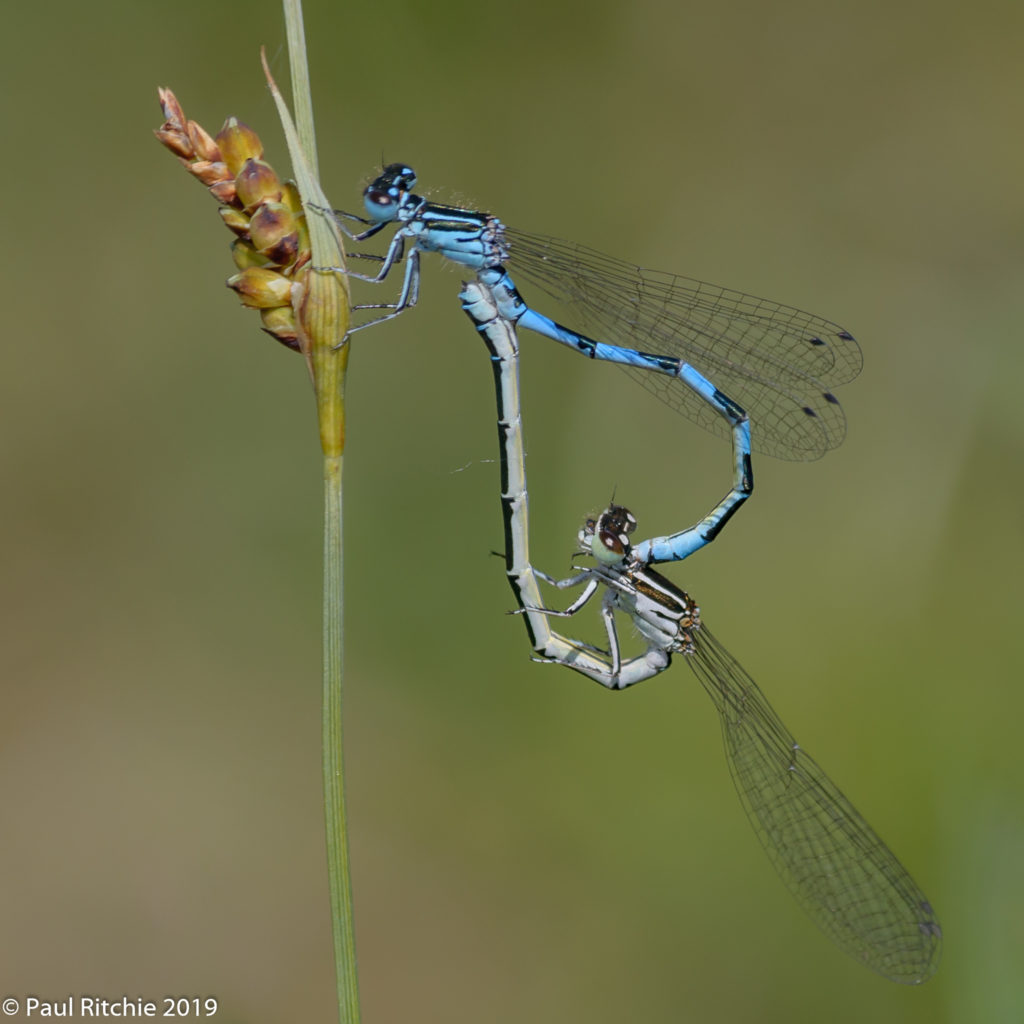 After a disappointing search uphill we returned to the flushes where we saw our first Scarce Blue-tailed earlier. No more sightings over water but in the scrub Steve spotted a beautiful aurantiaca phase female.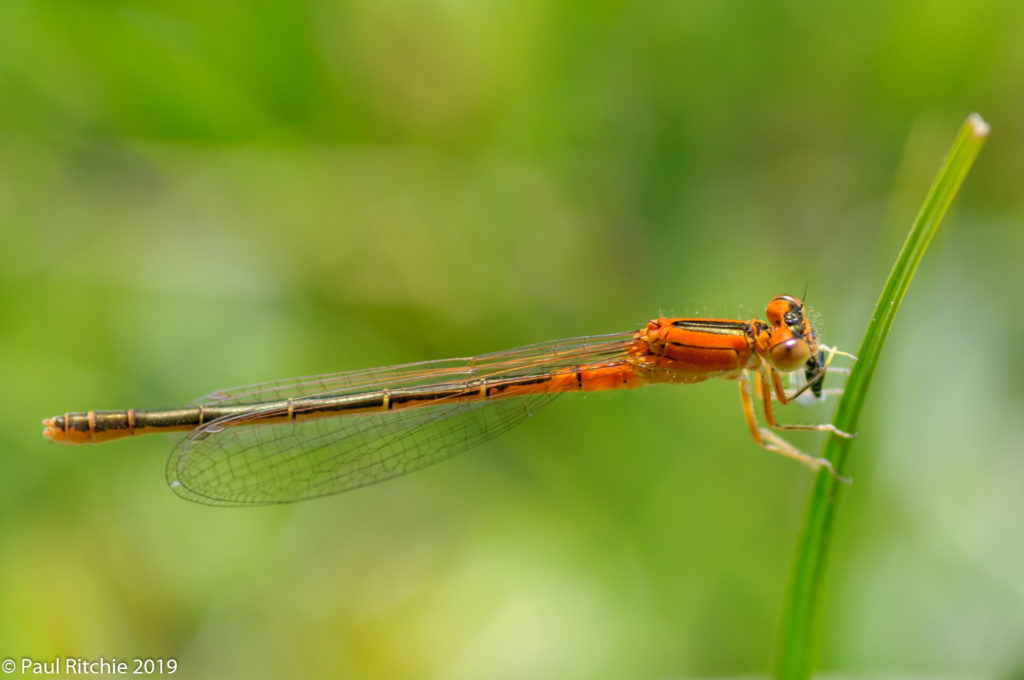 Even after all these years I still get excited by these, and Steve & I agreed this rounded the day off nicely.