A covering of cloud seems the perfect time to take a rest and catch up on the past fortnight, beginning with two days at at Crockford Stream.
Thursday 21st June
The insistent breeze kept the temperature under what it should have been. No matter – this was only a first scout of one of the New Forest favourites.
No Golden-ringed patrolling along the full accessible length of the main stream, and only a few regulars. However I did disturb a young male Southern Hawker – my first this season who out flew of sight, but not out of mind.
Invigorated by this sighting I decided to explore the clearing to the south, heading into one of the marl pools which only provided a few threatening sinking moments; unexpected after the dry spell.
Back on terra firma I headed upstream, walking through sheltered gorse stands hoping for another hawker or two. Only Keeled and a good showing of Silver-spotted blues decorating the yet-to-bloom heather.
More Keeled Skimmers along the headwaters with several Southern Damselflies busy courting, pairing and ovipositing. Also seeking a place to deposit her eggs was a female Broad-bodied Chaser.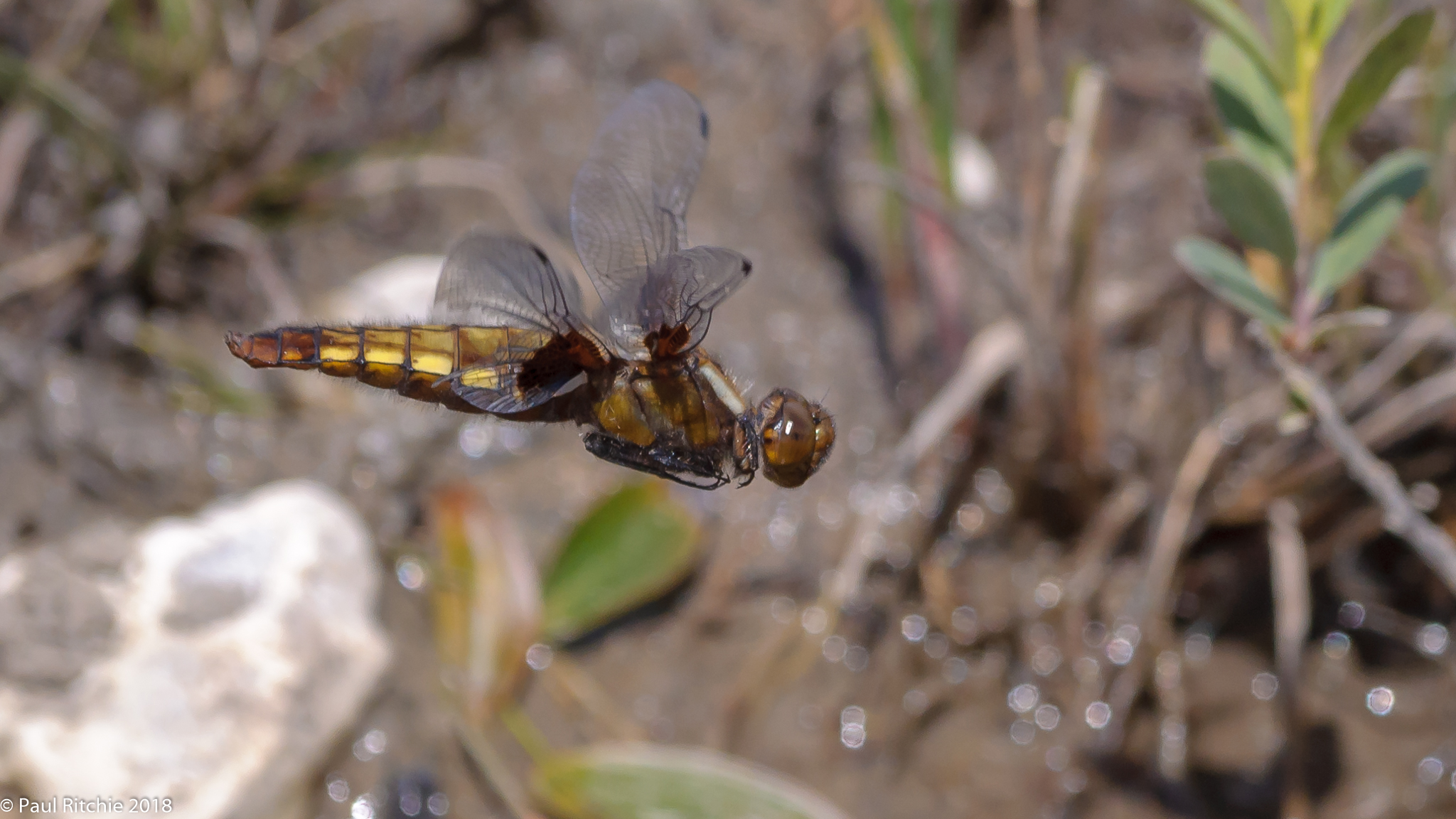 At the ford an Emperor offered me some indulgence, the strong breeze challenging my subject. After a short while he came closer.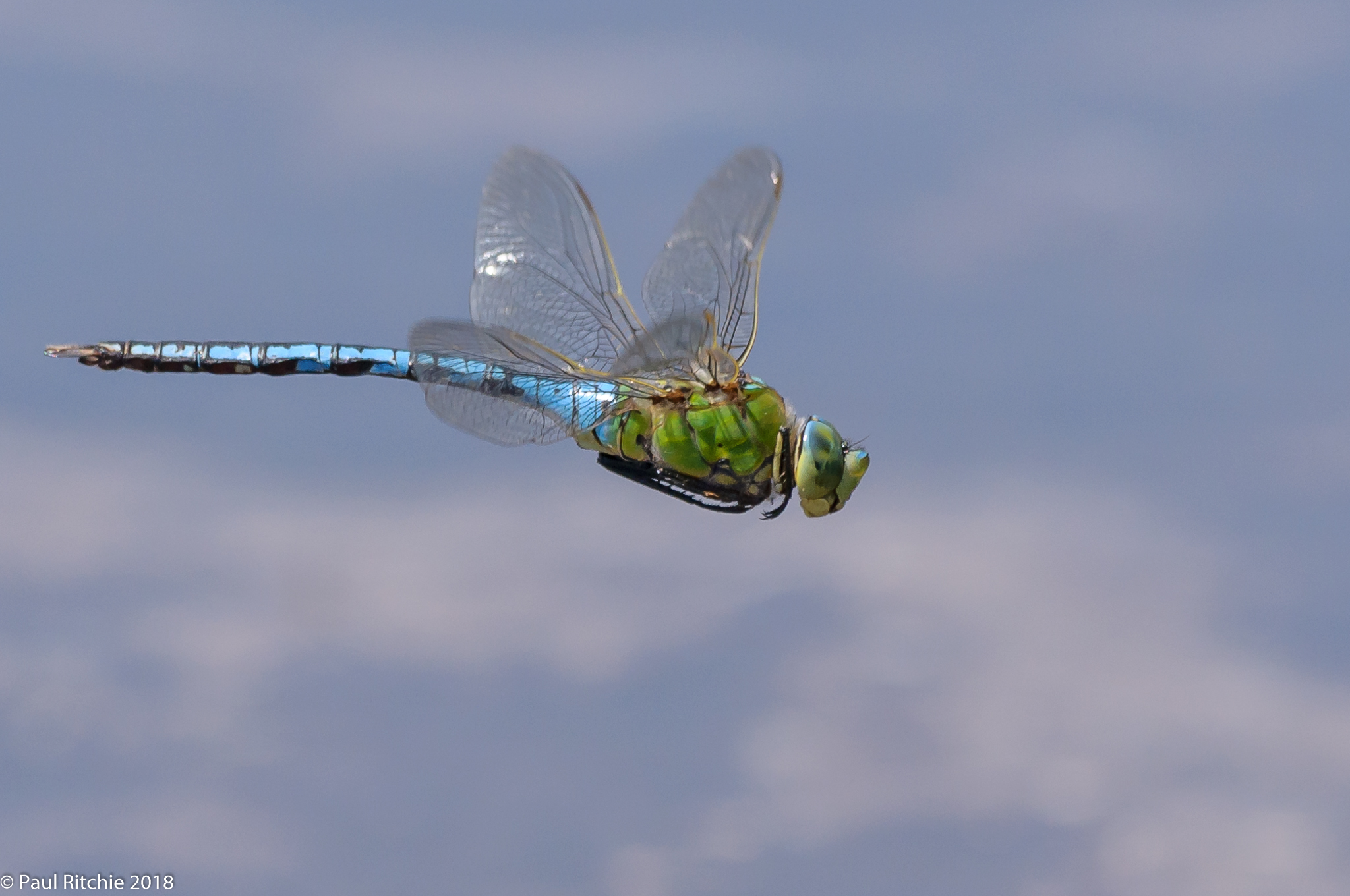 A couple of skirmishes with another of his kind, and suddenly a Golden-ringed. When I've finished with my new found buddy I had another subject in mind. I just had to find him. They usually don't stray far; keeping within the boundaries of their chosen patrol.
And there he was; tantalisingly and tentatively patrolling his patch and having arguments with a couple of Keeled Skimmers.
He perched. Not ideally. Rose again and again; hard to pin down. Just as I was getting purchase another skirmish, only this time a female. Watch, follow and hope. Primal urges had put pay to my plan and I had to choose another.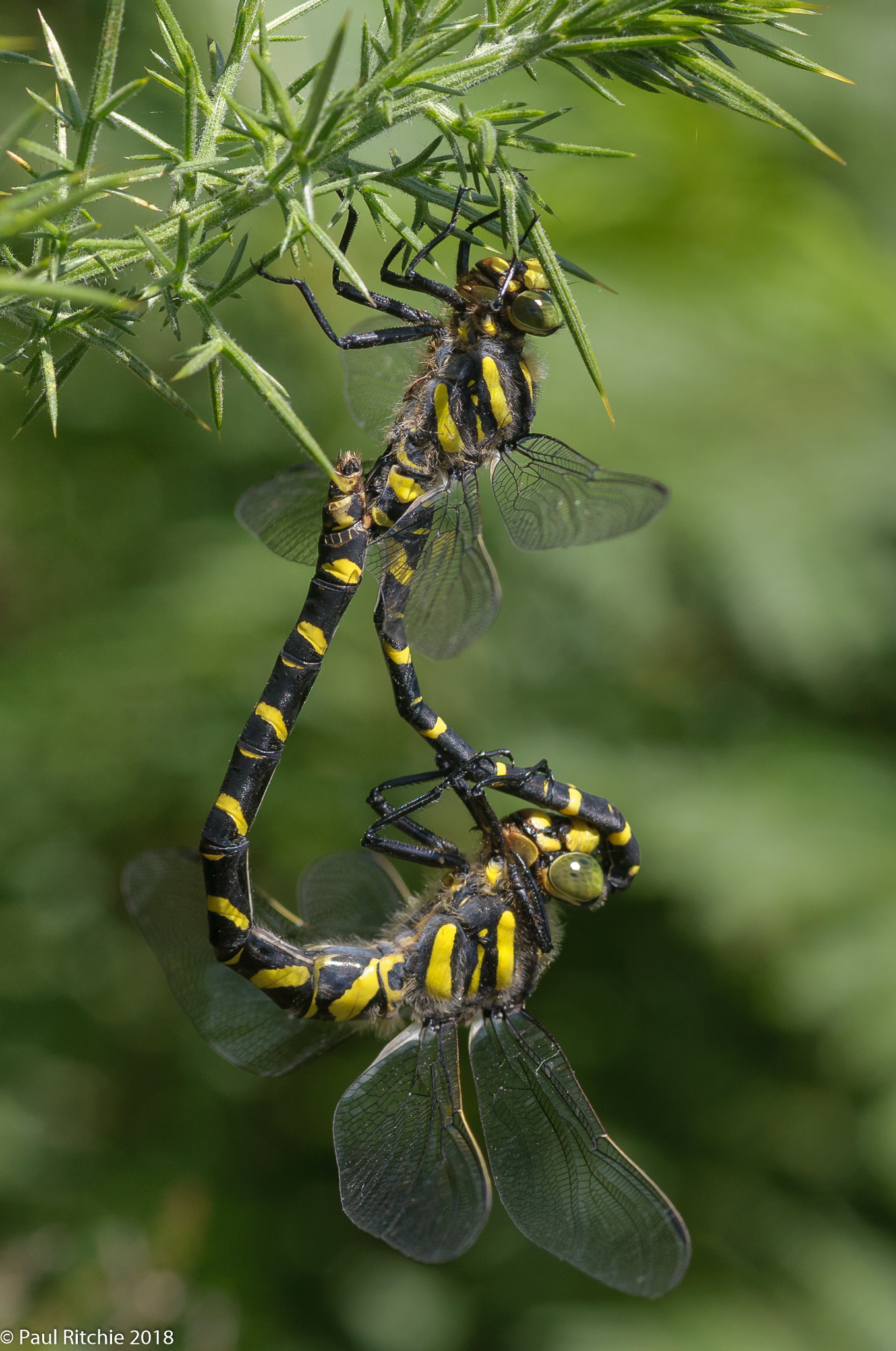 That'll do. Day fulfilled. Doesn't get much better than that.
Monday 25th June
Eager to capitalise on my good fortune I returned to Crockford on Monday for another session. More of everything this time around, with activity throughout the stream.
Even the Golden-ringed population had improved, with half-a-dozen between the road and the main basin.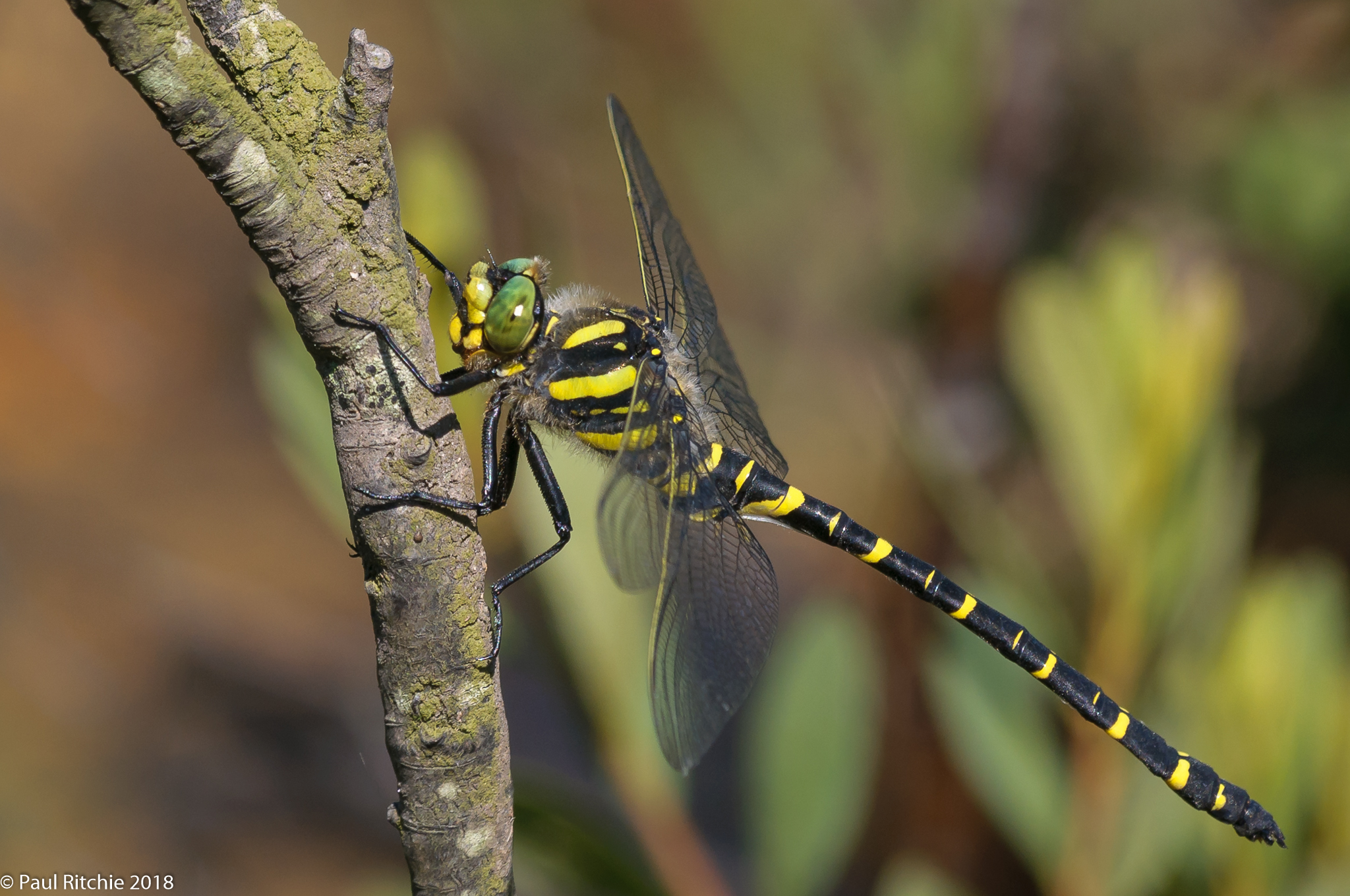 I found a worthy subject further upstream; a delightfully social individual who turned out to be rather gregarious – ideal for attempting some in-flight shots, I thought optimistically.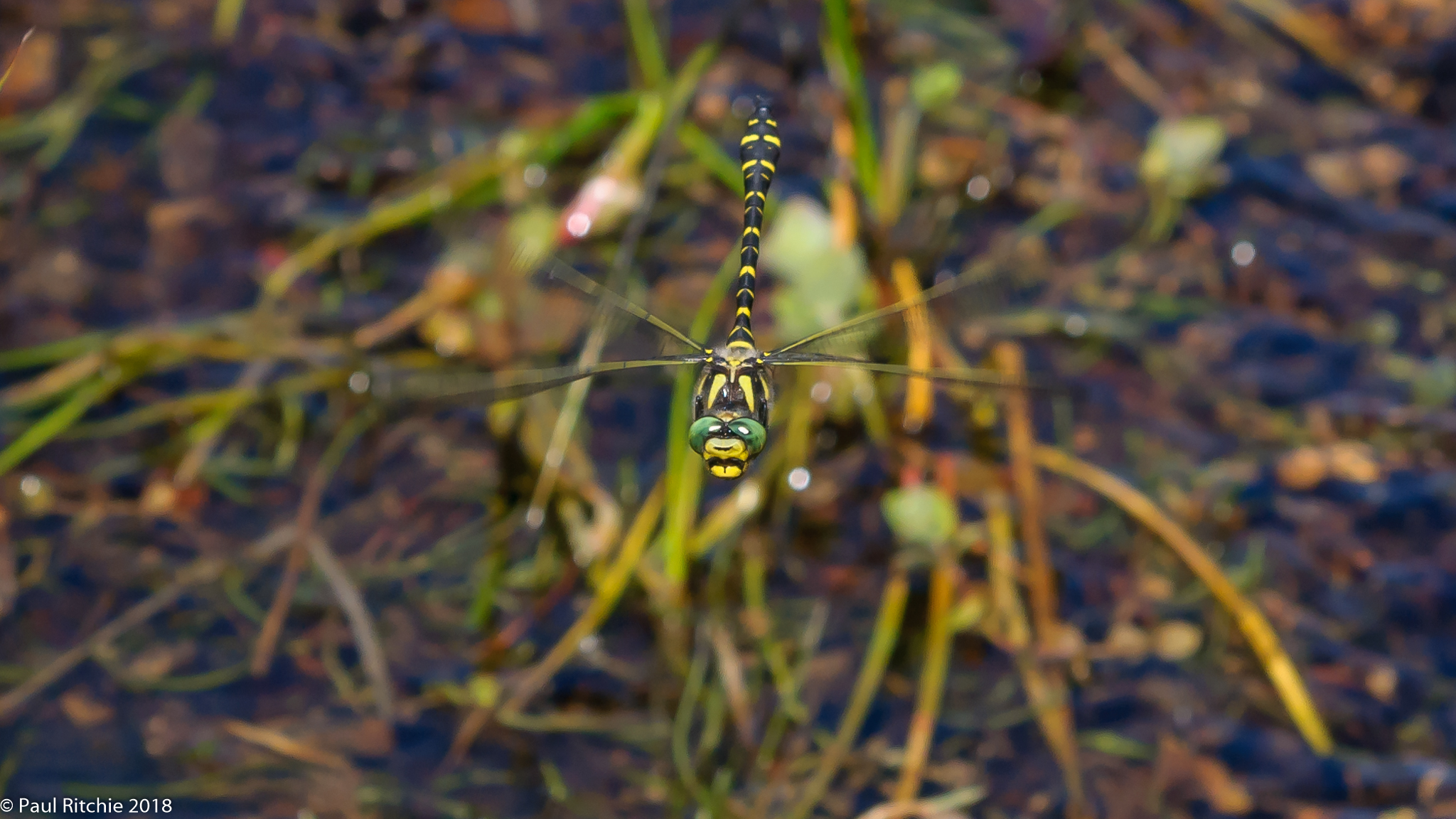 He took to flying around me at too close a range for the long lens, so switching to macro I'd forgotten to change the speed, which was a shame as this could've turned out sharper.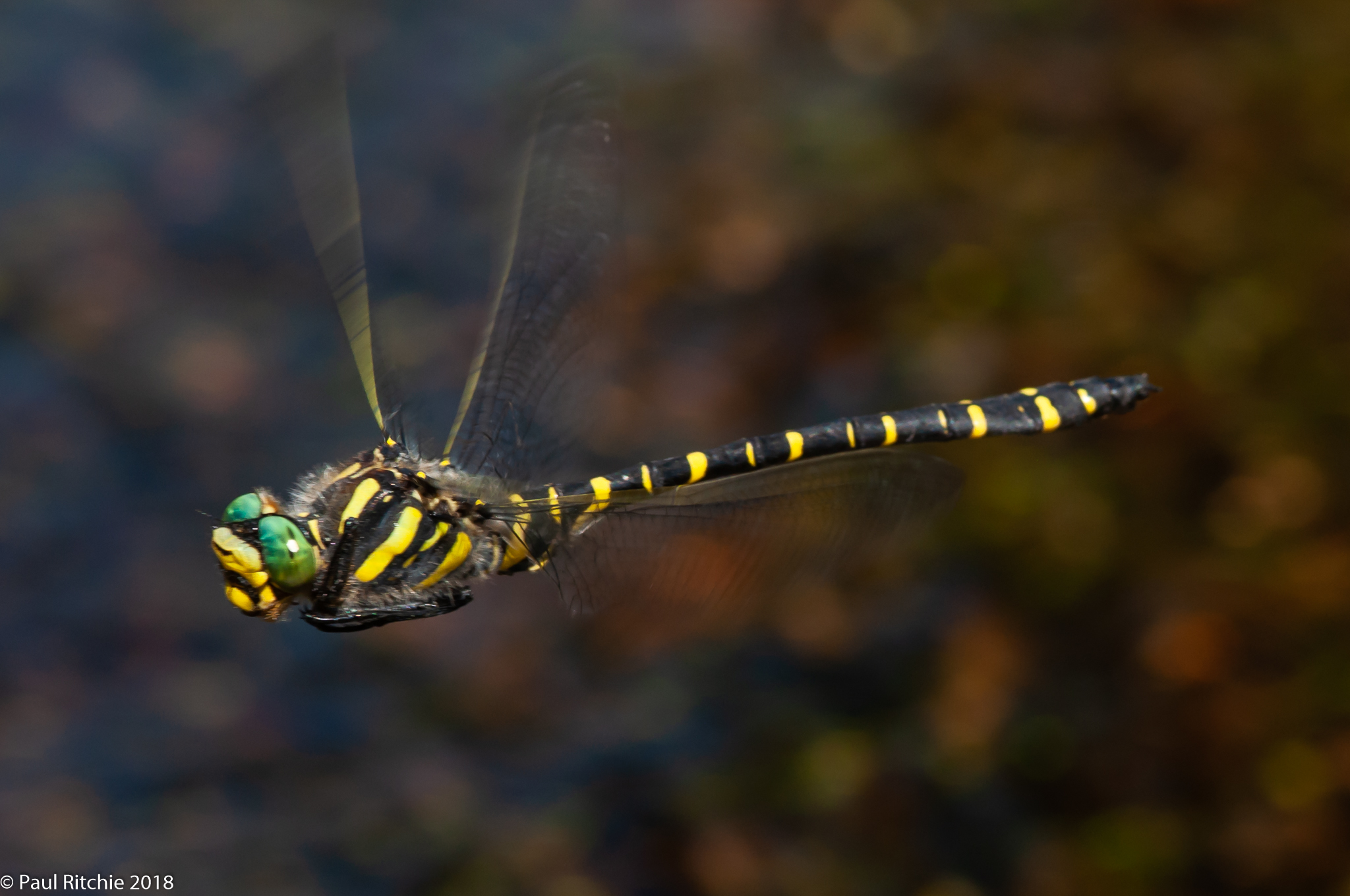 Might as well have a go at a Demoiselle while I'm here.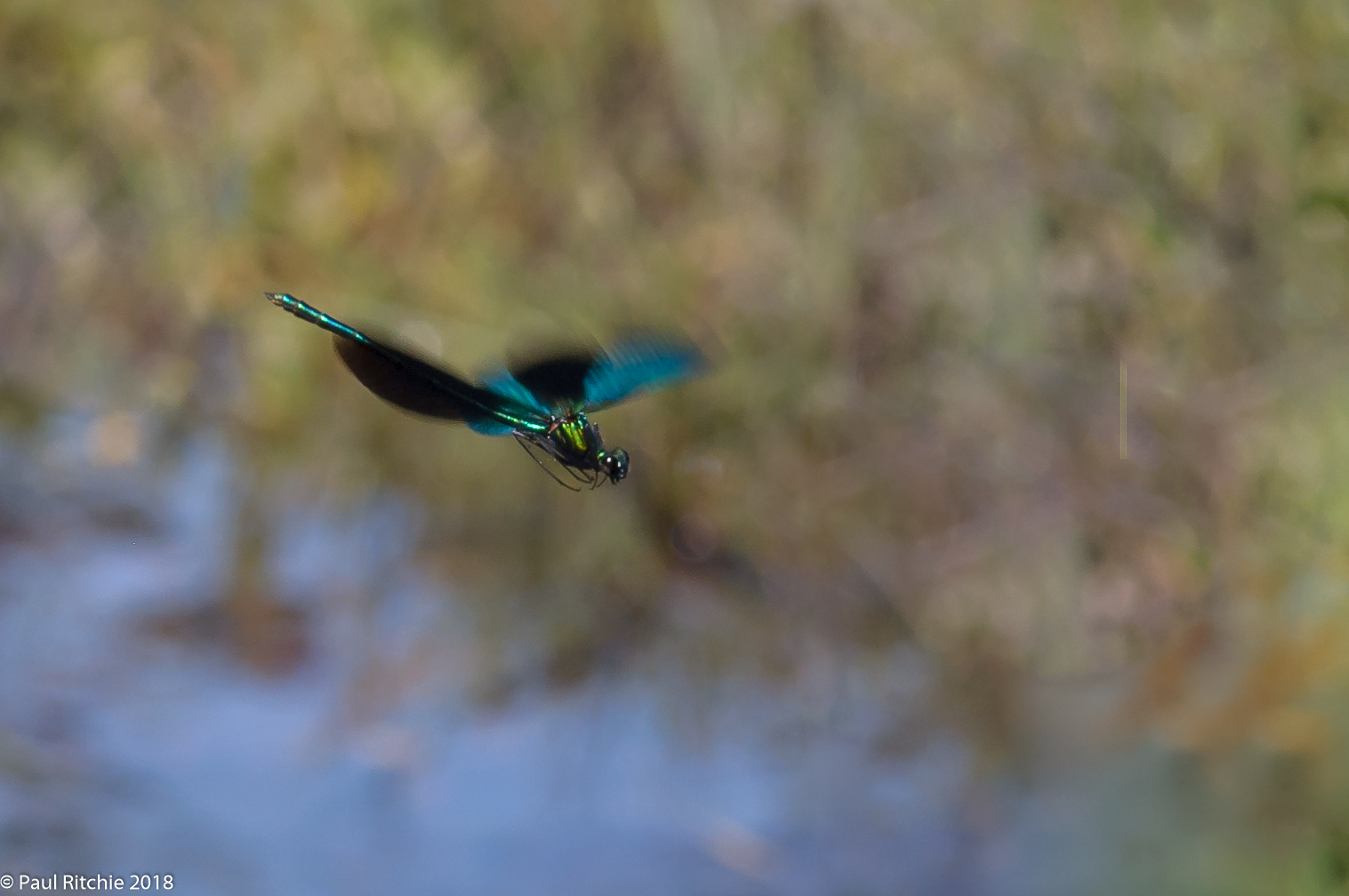 And just for good measure, one of those pesky Keeled Skimmers.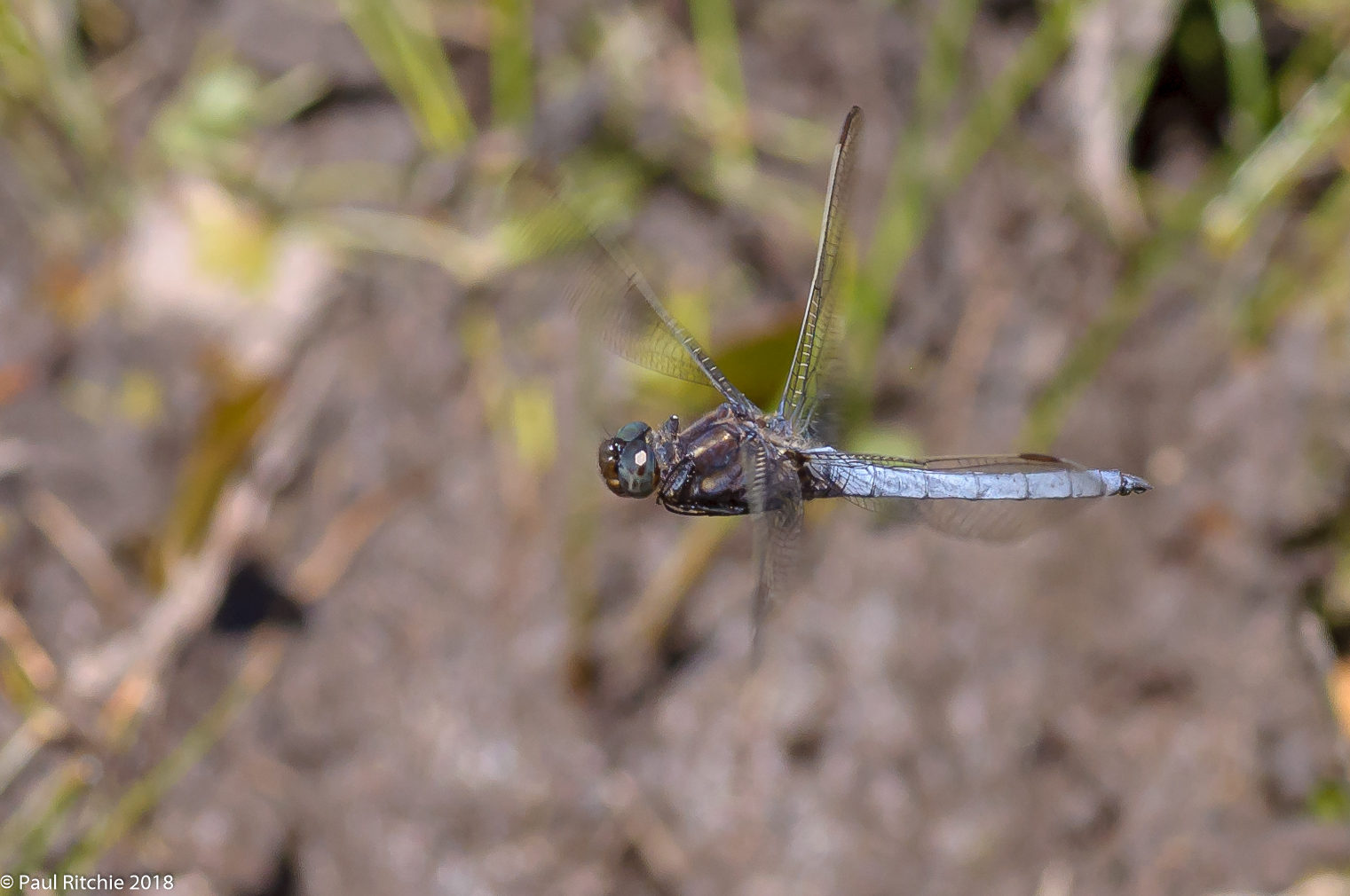 A thoroughly enjoyable couple of days in the New Forest, and there's more to come.