With the miserable weather we've experienced recently it's already feeling like autumn. You could be forgiven for mistaking this month for September.

Having to choose my destinations carefully to benefit from the most sun I chose Bramshill on Tuesday. As I haven't been for a while I decided to take the long walk around the reserve, checking out the rides for roosting hawkers.

I didn't have to wait too long for a sighting; the first being a male Southern Hawker which disappeared off at my approach, followed by a more agreeable female.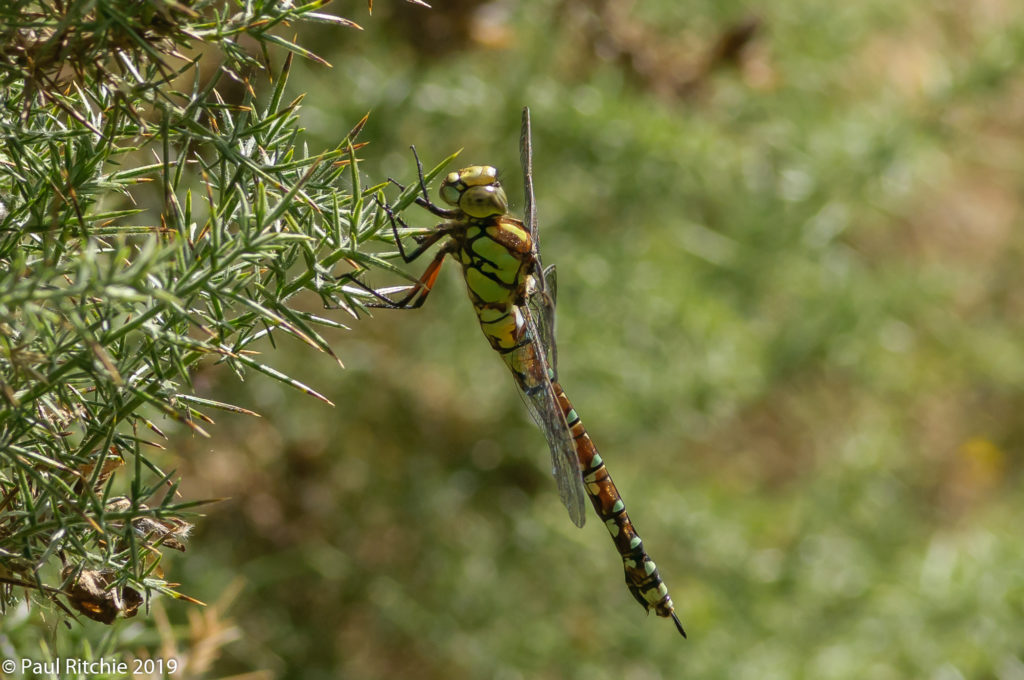 It as a delight to see the rides festooned with a large presence of Painted Lady butterflies. I counted at least 50 throughout the day, mainly feeding of Fleabane.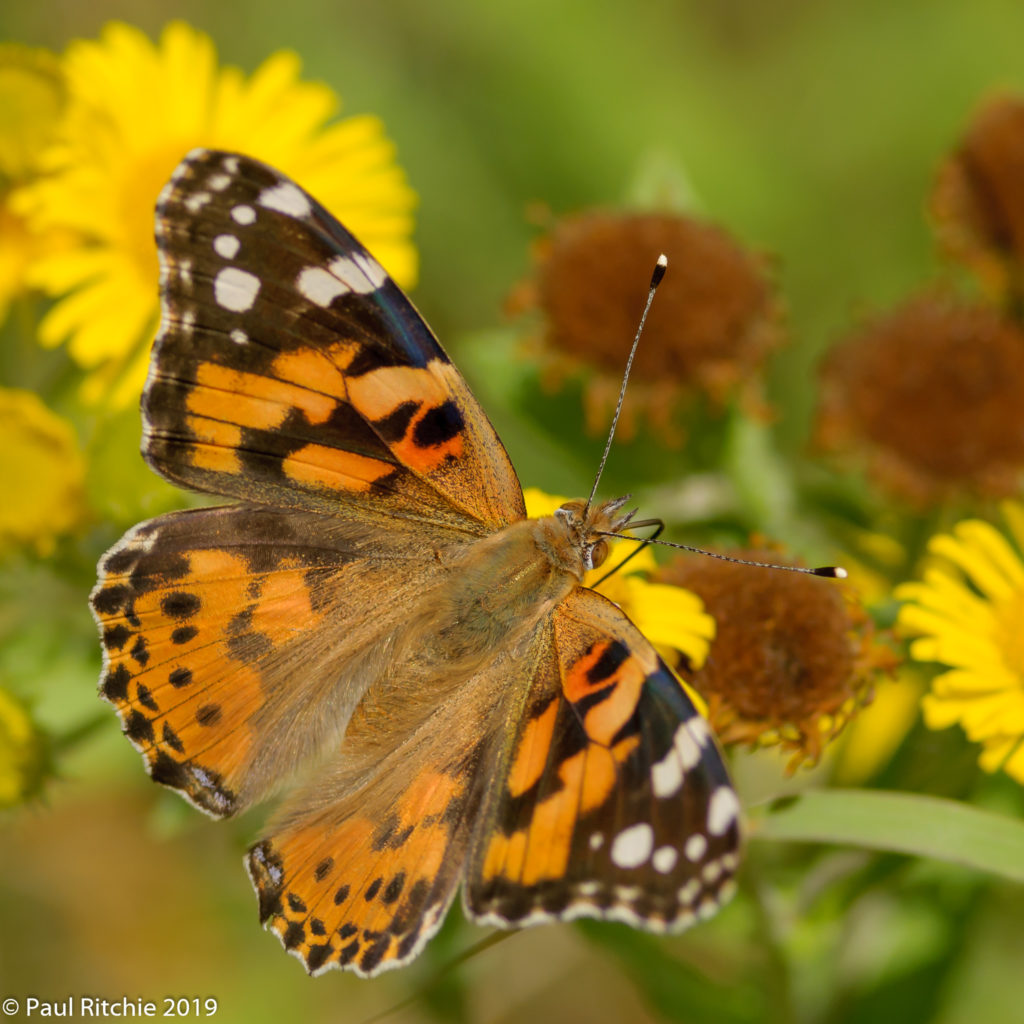 With a stiff breeze and too much cloud cover activity over the water was subdued, with only the hardier damselflies and Common Darters braving the conditions at the North-east pond.

Things were much better at Long Pond with a Migrant Hawker showing briefly, just enough time to grab and in-flighter.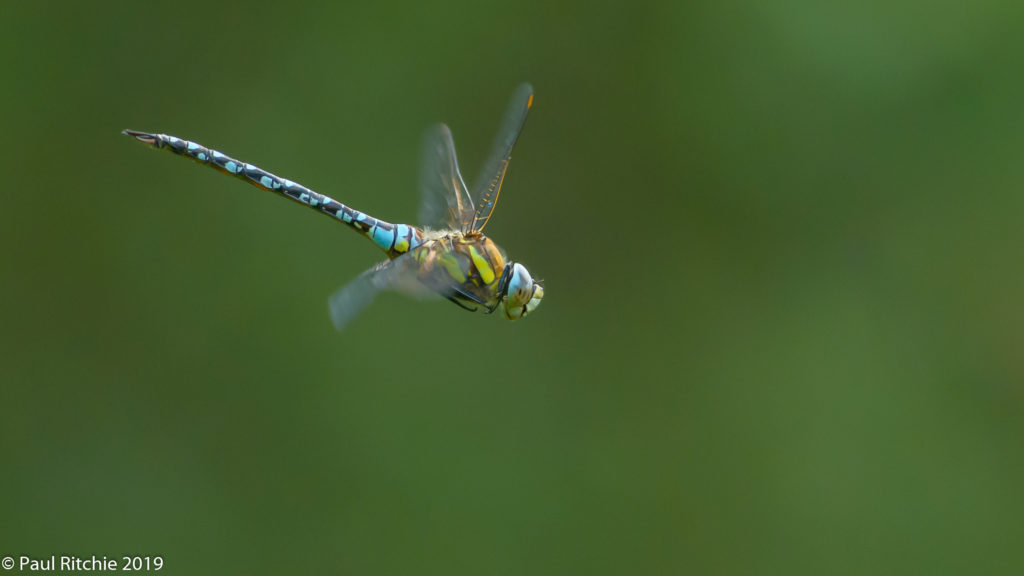 Ruddy Darters were plentiful with many pairings and plenty of ovipositing – possibly the most I've seen in this section. Also patrolling was a Brown Hawker which, much to my surprise, landed on a Bulrush to finish his meal.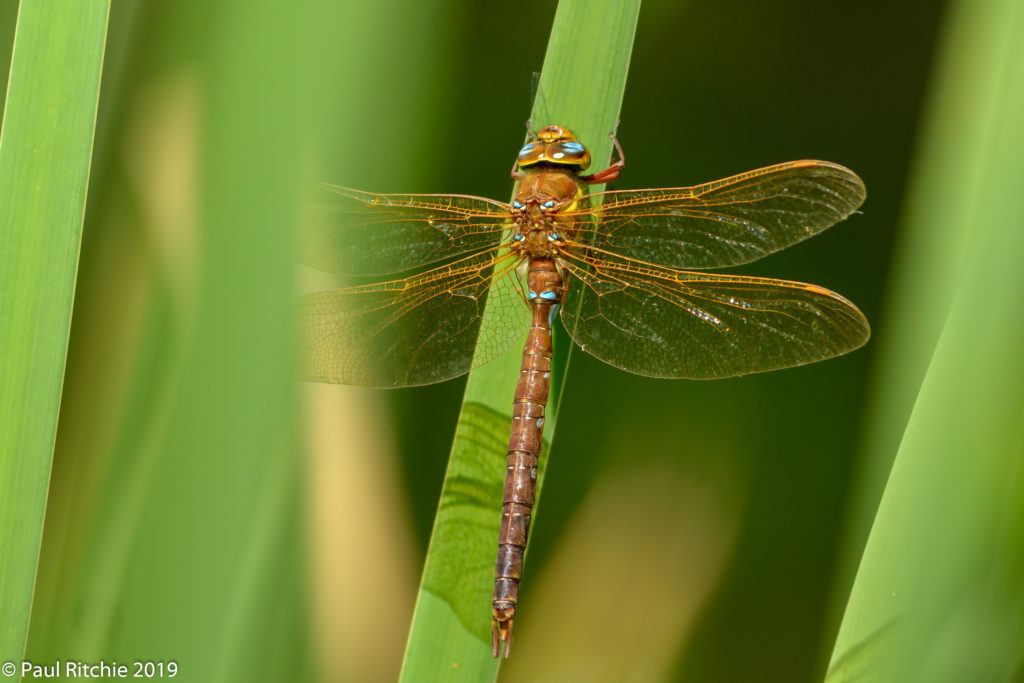 A female could be heard ovipositing in the depths and she took a little time out to perch.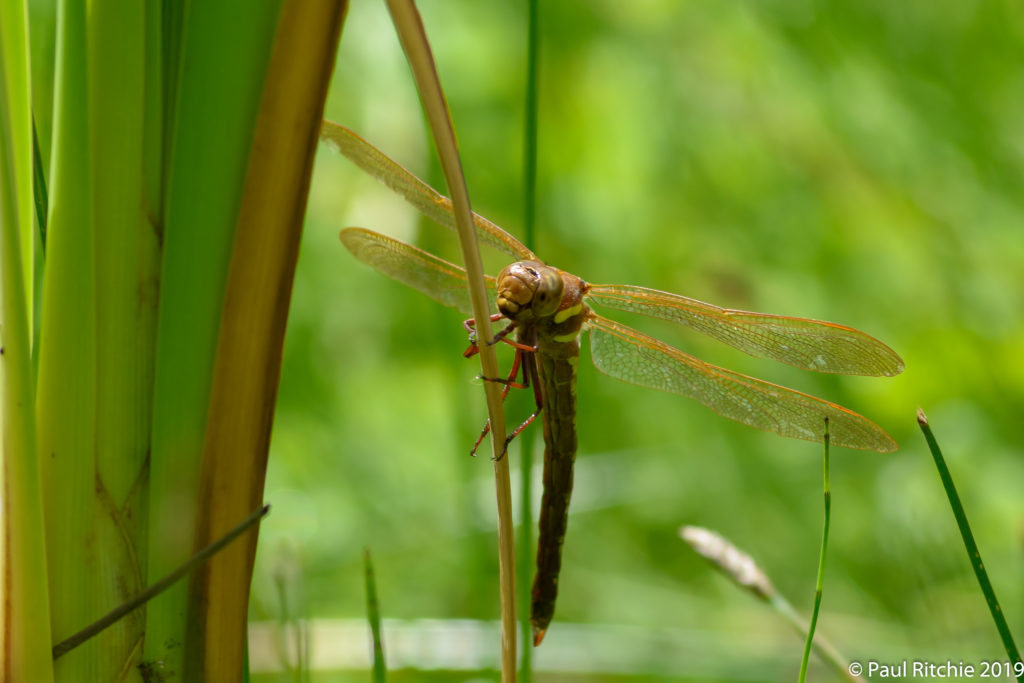 During an extended spell of cloud I took a walk towards the small ponds, meeting a female Emperor perched in the gorse along the way.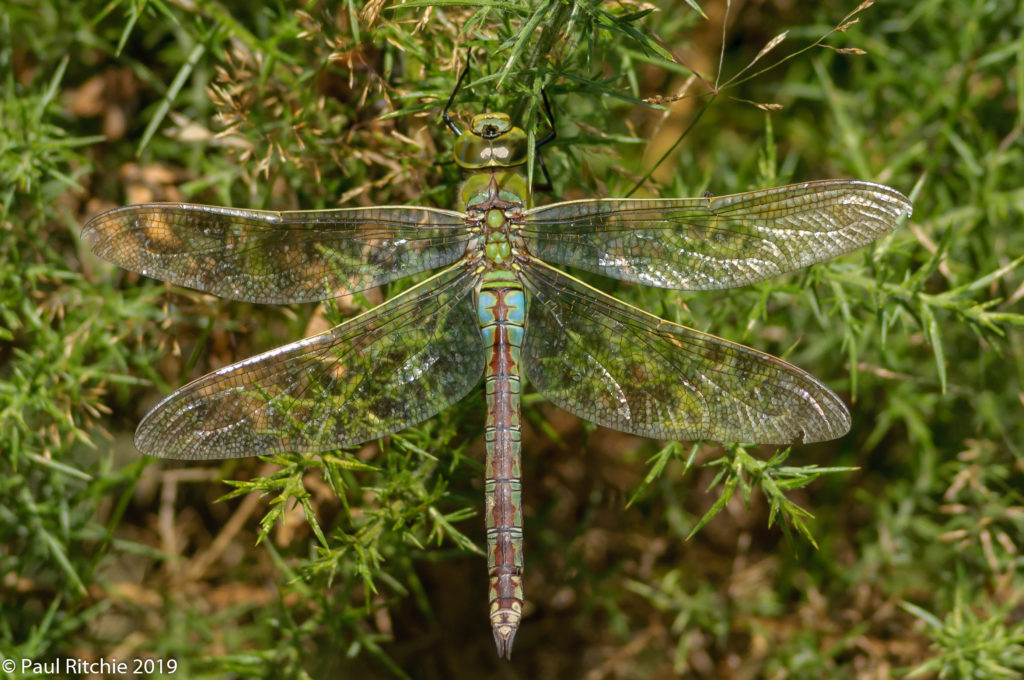 The clearing containing the small ponds has really deteriorated now; impossible to fight a way through to even the nearest pond. I really hope they clear this soon. I had to be content with a visit to the Green Pond where only a few Ruddy, Common Blue and Common Emerald were present.

Despite my initial trepidation it turned out to be quite a rewarding visit.