The combination of non-optimal conditions and a rather strong bout of hay fever meant I didn't venture forth again until Sunday May 12th. Reluctant to miss another day Sue & I rose early for a last minute decision trip to Somerset.

For the past three years I've chosen this week in May and each time have been rewarded with the first emergence of Scarce Chaser. After a first hour of dallying with the damsels the increasing warmth saw the first rise from the bank to take refuge in the surrounding foliage.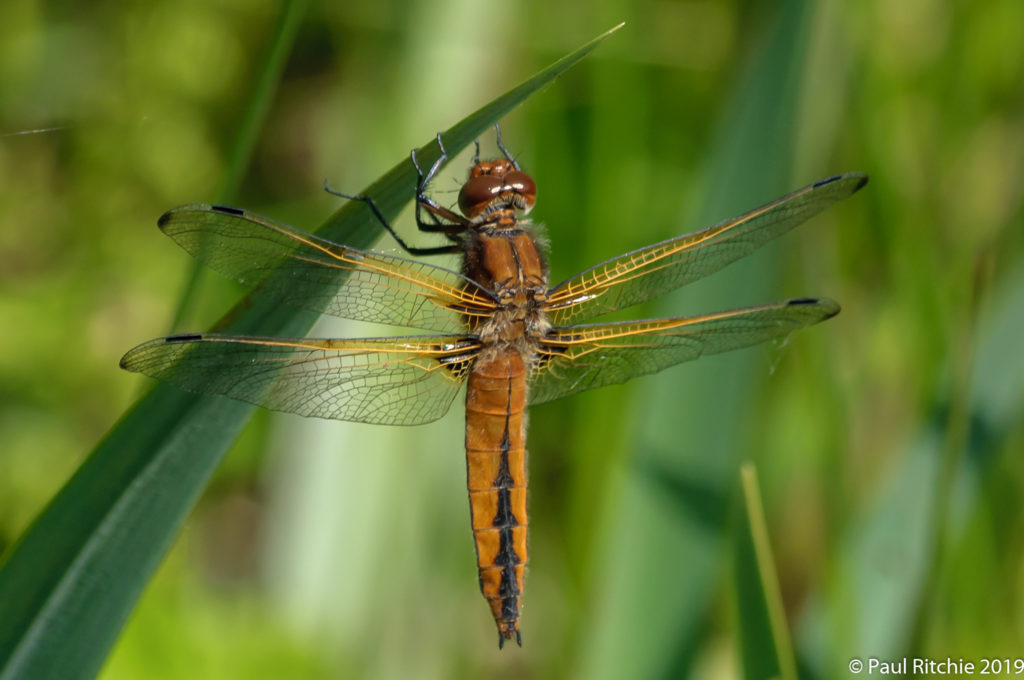 This was more than enough to warrant the trip, but the sighting of our first Hairy kept the interest going despite them being less agreeable than the Scarce.
I busied myself scouring the long grass & nettles, flushing out Azure, Variable, Blue-tailed, Large Red and Red-eyed – one of my favourites.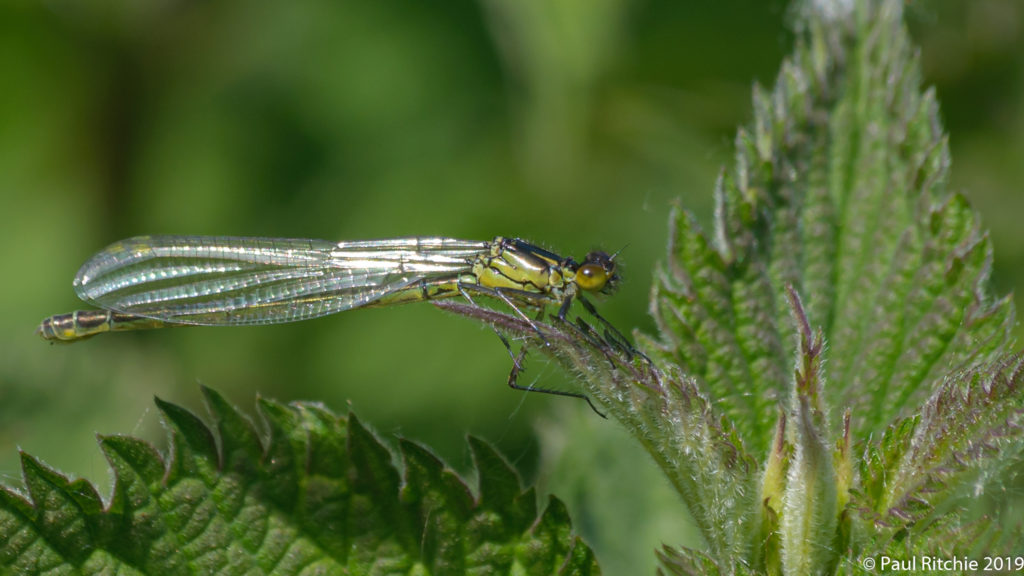 Our count continued to rise with our first sighting of Banded Demoiselle. Just a couple seen today and neither offering a decent opportunity, so I picked a willing Variable from out of the throng.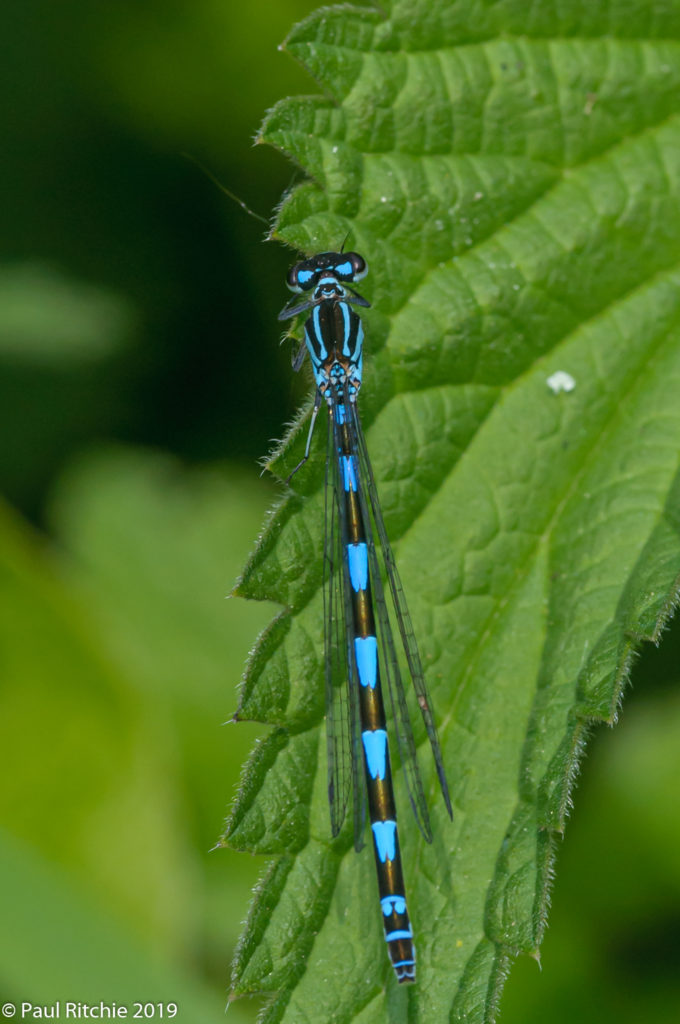 We took a walk along the Sweet Track to the far meadow where we hoped to find a few feeding Hairy. We did, but they were all difficult to photograph, choosing to perch very low and obscured by grass. I opted for a few more damsels.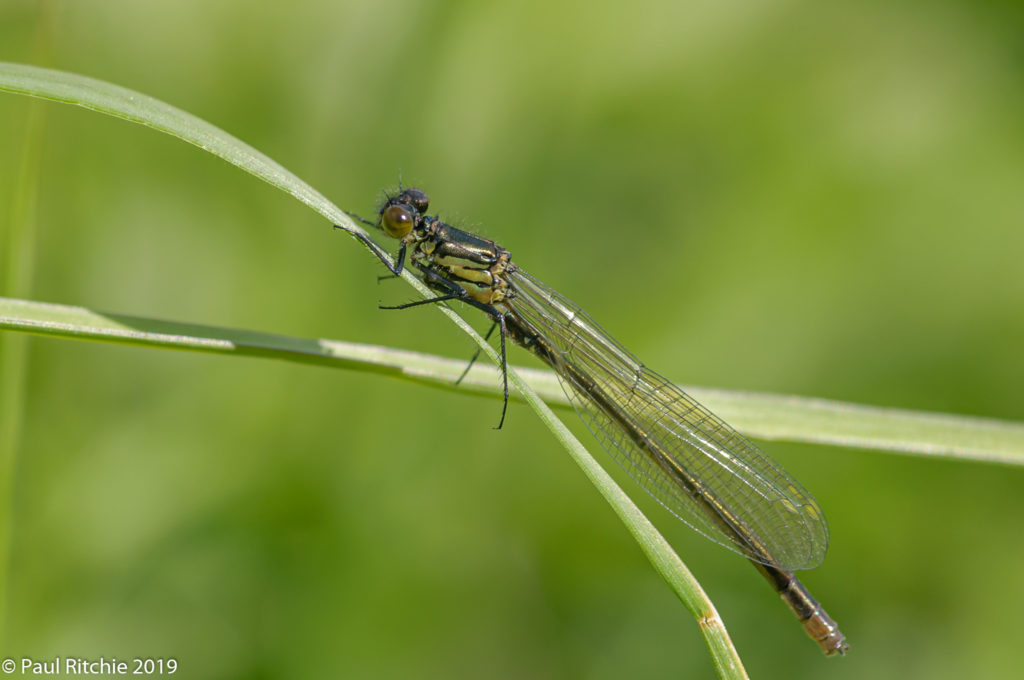 We walked back via the main track watching Hobby and Marsh Harrier soaring high, and after a final scouring of the bank decided to head over to Westhay Moor.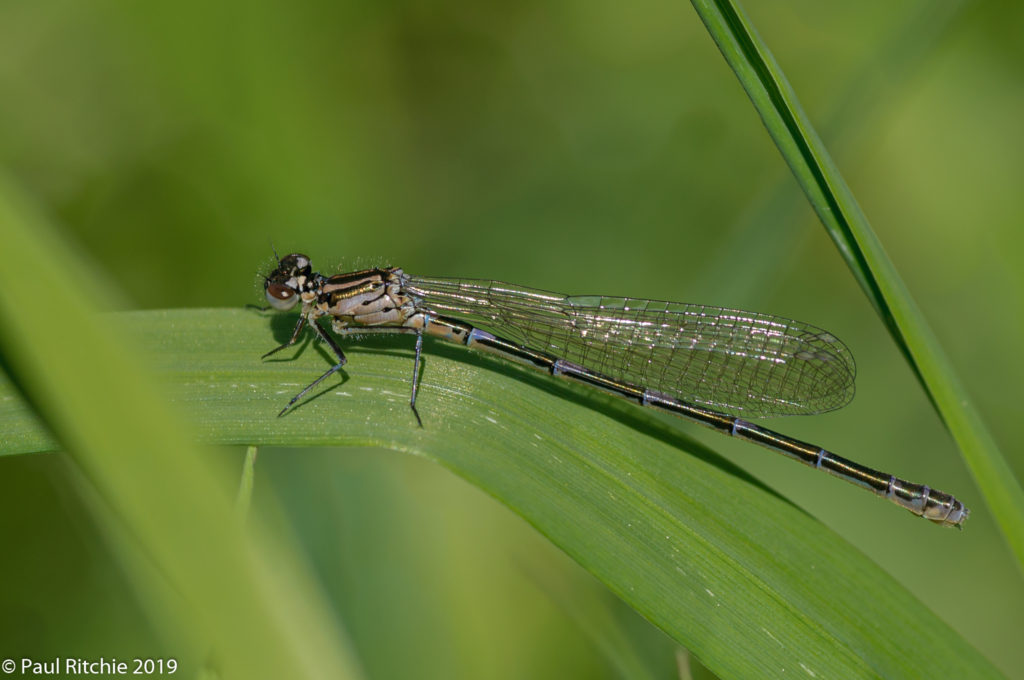 That fabulous sight of thousands of damsels rising in clouds always raises the spirits and the sight of our first Four-spotted Chasers of the season raised them further, resplendent in their fresh, golden sheen.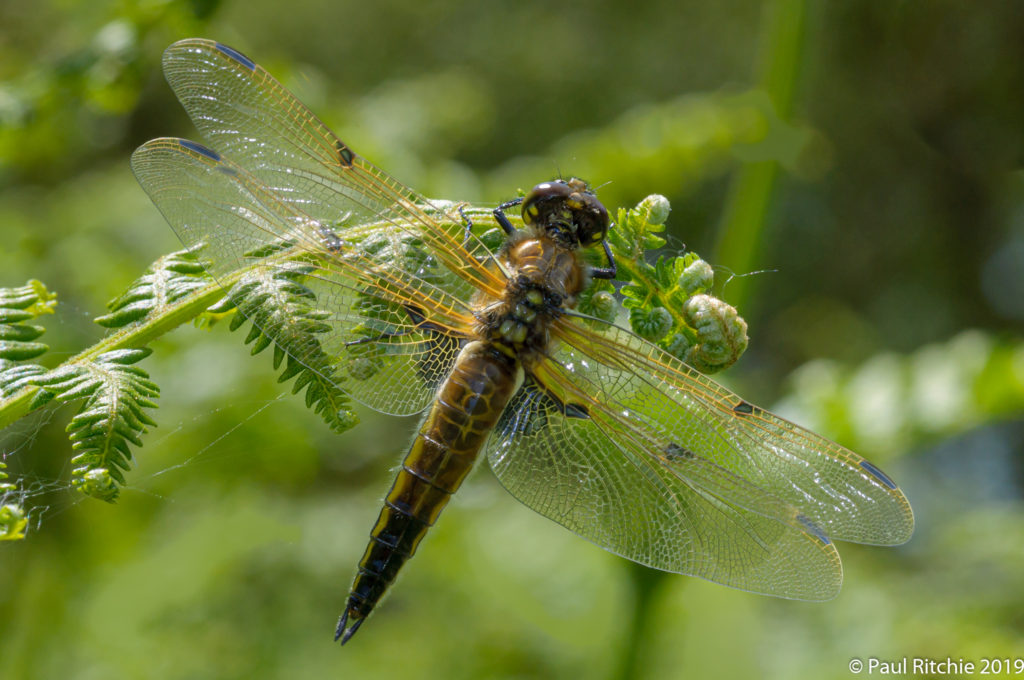 After ten years following my passion one of the greatest disappointments is the unnecessary vandalism of prime odonata locations. Westhay Moor has never failed to disappoint in previous years however the clearing of a large section of treeline has ruined the experience.

We did manage to find one Hairy (which didn't immediately fly off) perched low in the ditch. Not the best of opportunities, but it will do for now.
I fail to see the logic with such short-sighted management. That treeline was a prime feeding area for Hairy Hawker hunting along the length, alighting with their prey to provide perfect photo opportunities.

A shame, but I'm determined to get better so a return visit may be necessary, with the emphasis on Shapwick rather than Westhay. However I did manage to raise my season species count from 5 to 11, so a worthwhile trip.