Tuesday 9th July
After the screaming hordes of Thursley I needed a little peace & quiet, so decided to add the Small Red-eyed damselfly to my count.
I took a walk around the meadow searching for roosters and mainly encountered butterflies. There was however a male Emperor flying low and feeding along the treeline.
The pond has become choked with bulrush – normally a blessing for dragonfly habitat but when it splits the pond into it leaves little room for activity.
At the pontoons I saw my first SRE; just the one for now, too far out to grab a decent shot. Besides I was still trying to get to grips with the TC, yet to grasp the full benefits.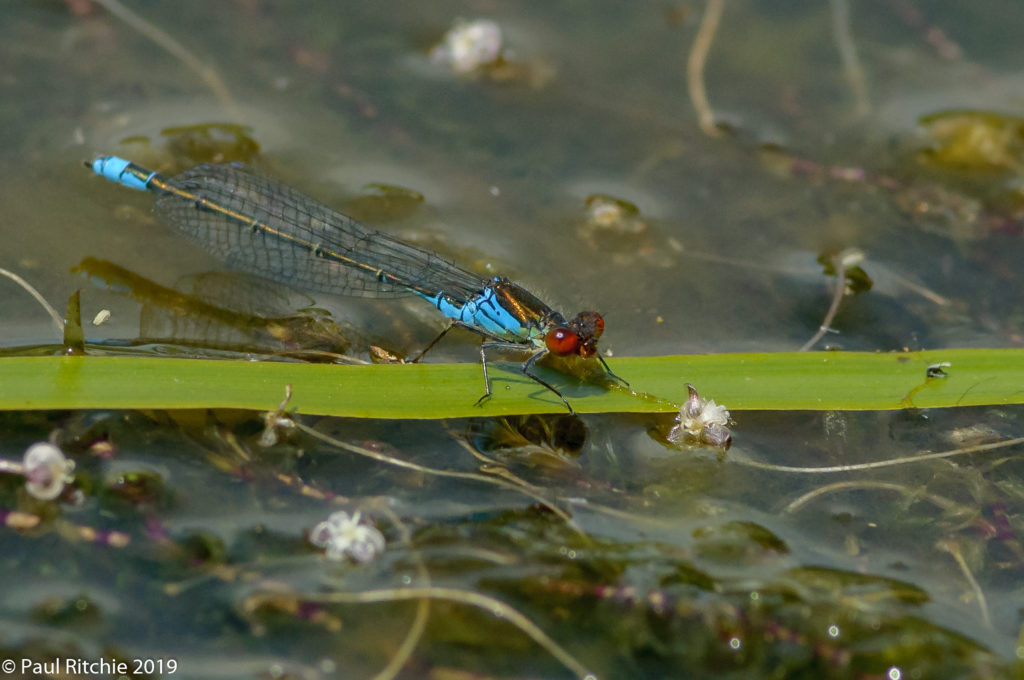 The invasive weed was ideal for this species, but I could've done with a better background. After I'd had my fill with what were now just three males and a brief visit from a female I took another walk around the reserve.

In what was previously a nice little opening to the sure a teneral rose to land briefly. Fabulous colours, and one I hadn't encountered before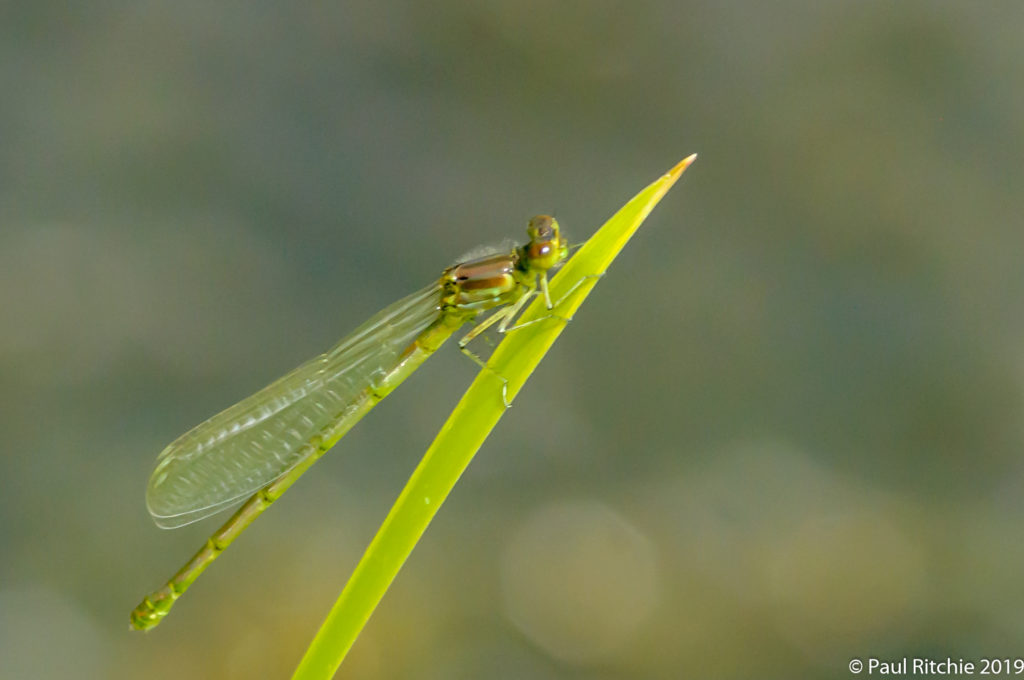 At the far end of the pond a male Emperor – possibly the one I saw earlier – was holding territory and tried to engage with the female which flew in, but she was only there to oviposit.
Another quick look from the pontoon to see if numbers of SRE had increased (they hadn't) before I moved on to Crockford.

A brief visit found the expected residents, including several Southern Damselflies.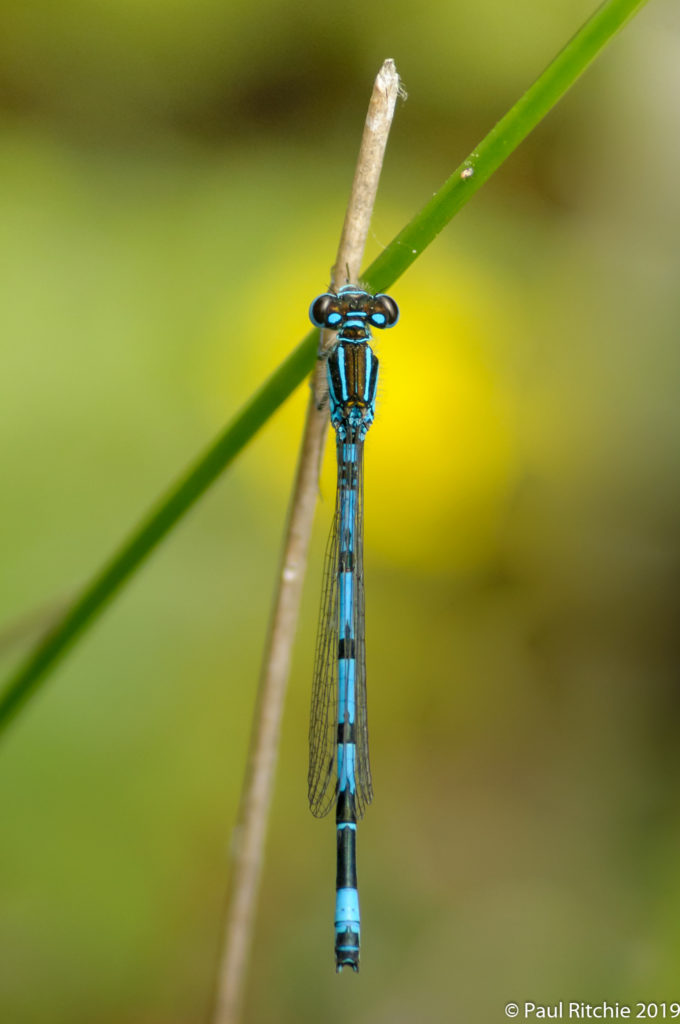 At the basin a Golden-ringed was holding territory, peacefully returning to his chosen perch without being harassed by Keeled Skimmers for a change.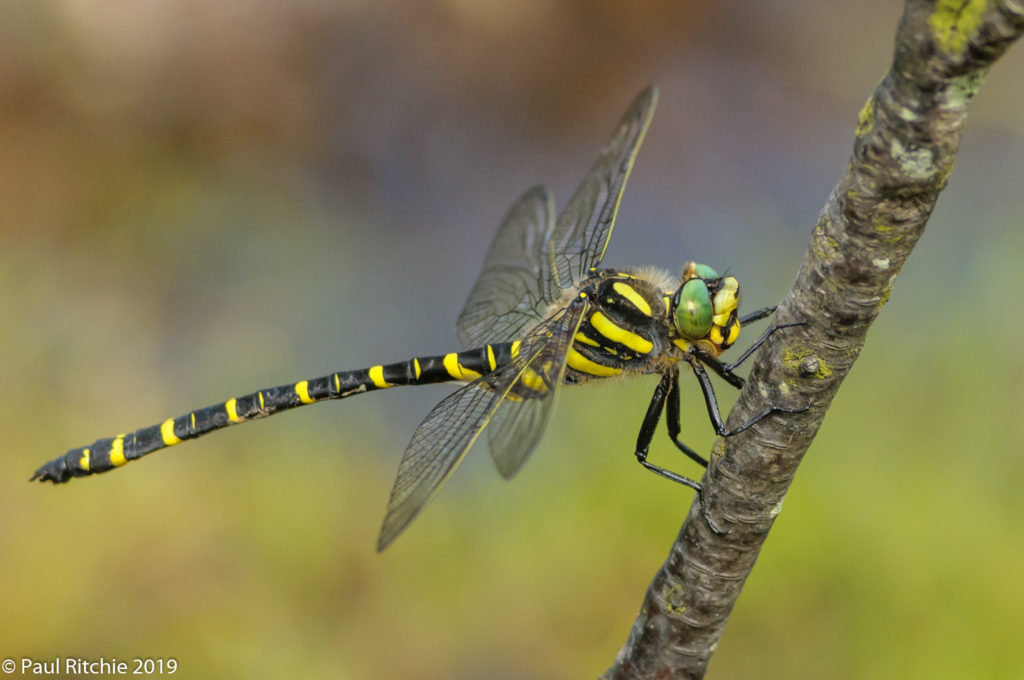 A quick summation of one day then, mainly to engage with the Small Red-eyed and notable for the discovery of a teneral for the first time. These are the moments which keep me interested.