I've often wondered if dragonflies get as frustrated with the weather as I do? I have certainly witnessed  the absolute joy a dragon appears to experience when the sun breaks through.
In a brief sunny window one day last week a male Emperor soared into the air and proceeded to use every advantage of his amazing flying ability by circling high, low and wide across the pond in perhaps the most spectacular display I've witnessed.
I swear he had a grin on his face….
As it gets towards the latter part of the season I start to concentrate on those locations where I know I can almost be guaranteed a sighting and/or photo opportunity.
The 'Glorious 12th' was another of those mediocre days where no sun was forecast – probably through fear of reprisals in case in didn't arrive! However as I sat working away at the PC there was a glimpse of sun which launched me into action to make the most of it.
I decided the pond at Cadnam Common was the best bet, being closest and hopefully under the same weather radar as Southampton.
No sooner had I arrived at midday than I saw a male Southern Hawker patrolling the edges, seemingly in search of something with his incessant and deliberate exploration of every nook & cranny.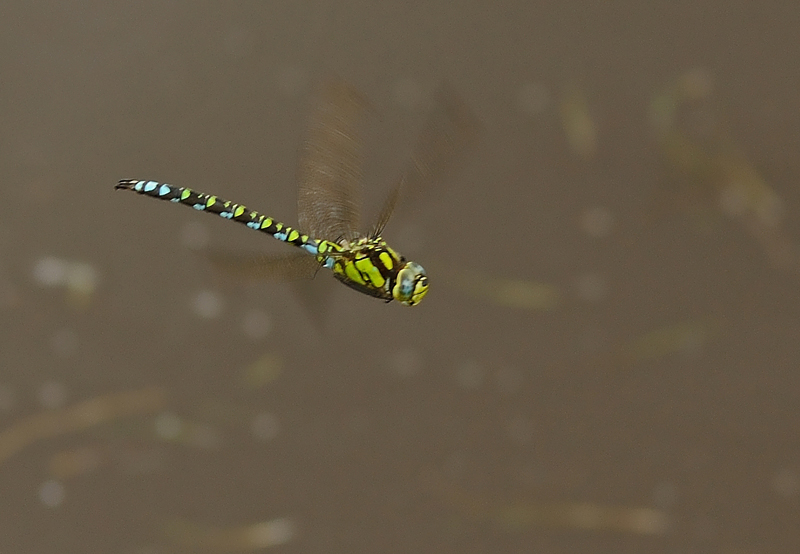 His visit was brief and there was a lull for the next half-hour until as if by magic Common Darters started to appear everywhere. Territorial battles across the pond, basking in the gorse and even mating to make the most of the brief sunny spells.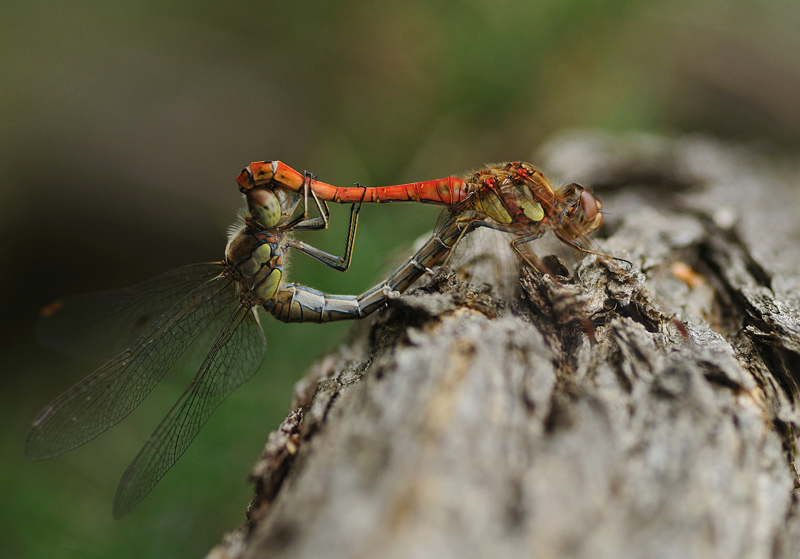 From the island came the odd Azure, Common Blue, Blue-tailed and Emerald Damselfly to skim the surface and a male Emperor soared high and wide over the whole area before circling the pond a few times before disappearing as the cloud returned.
At 1.30pm another human visitor appeared, binoculars in hand and obviously there for the same reasons I was. Being of a friendly nature I attempted to strike up a conversation with a like-minded soul but it was fairly obvious that he had no desire to converse in any way.
What I had managed to discover was this was his second visit to the pond after discovering the details on 'some website or other' a month or so back, but no further information was forthcoming and frankly I felt more than a little miffed at his unfriendly attitude.
The increasing cloud had curtailed most of the earlier activity except for the odd damsel and those hardy Common Darters and I decided to do another circuit of the pond before moving on and discovered a lone Broad-bodied Chaser taking residence at the far end and a hawking Migrant Hawker.
On such a relatively dull day 9 species over the course of two hours is acceptable and just goes to show that it doesn't always have to be hot & sunny – although it helps!
Afterwards I trundled across to Troublefield in the hope of a Brown Hawker but compared to the previous visit activity was scarce. No Golden-ringed or indeed any dragons along the back leat, but at least there were a good showing of Beautiful and even Banded Demoiselles and a few Azures.
In the lower field I disturbed a roosting Brown Hawker and watched helplessly as he circled twice then disappeared out of sight. So a total of 12 species for the day and a few photo opportunities meant that venturing out was worthwhile.
On Saturday Sue & I did the honourable thing and joined my brother & his family who were down for a weeks holiday. They decided to end their vacation with an afternoon at Moors Valley Country Park, which was fine by us, as it had been two years since our last visit and to get some insight into the resident odonata was a bonus!
Once again the weather prevented any major activity but there was an excellent showing of Red-eyed Damselflies om the main lake – possibly the most I had seen in one place this season.
They were joined by Common Blue, Blue-tailed and Azure Damselflies and both Beautiful & Banded Demoiselles in the adjoining stream. At the 'education' pond there were more of the same along with a single male Emerald.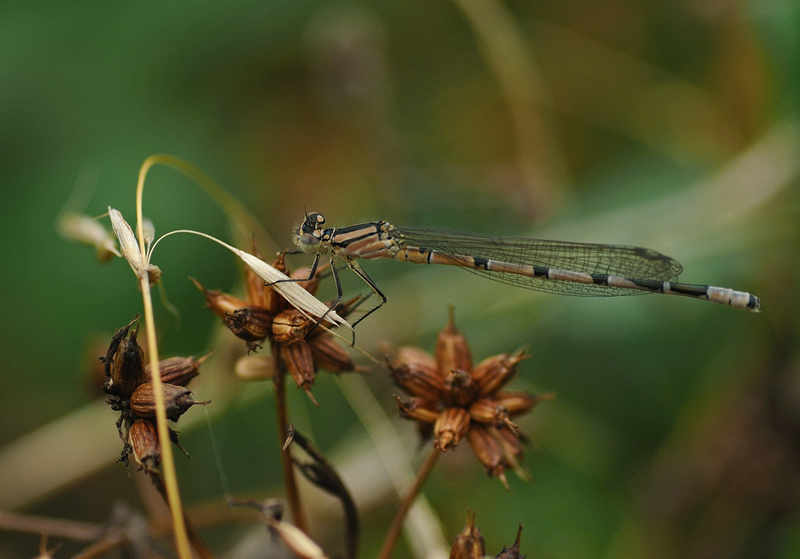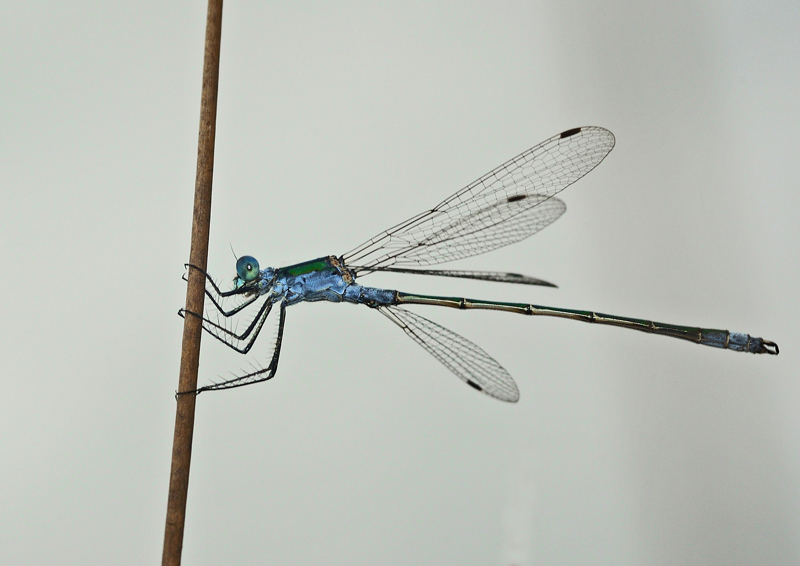 No dragons, but a reasonable turnout for a family day out!
Sunday on the other hand was a day put aside primarily for dragons and spectacularely failed to deliver! Once again there was mostly cloud cover with just the occasional sunny spell.
The damsels at Moors Valley proved the hardiest, especially the Red-eyed who were jostling for space with Azures, Common Blue and Blue-tailed.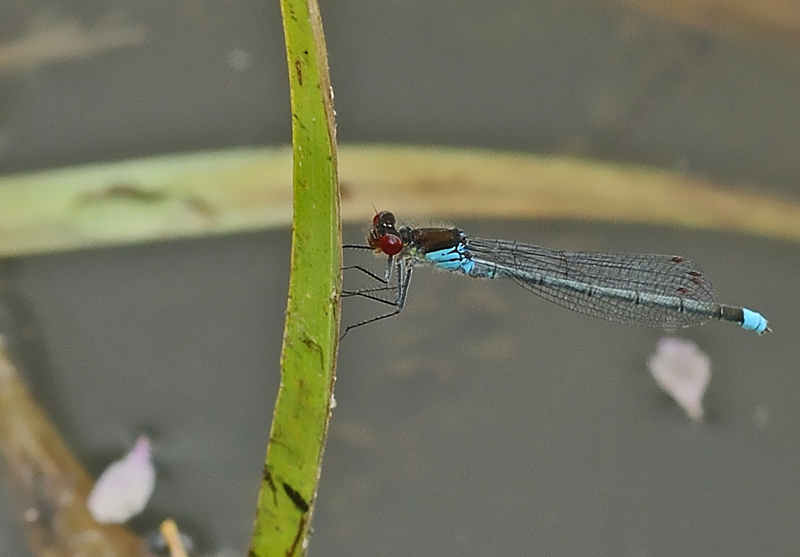 At least the small centre pond provided a few Common Darters and a frantic Brown Hawker.
We agreed to meet Doug at Troublefield mid-afternoon and even here there was this stubborn band of cloud hovering over the site with blue sky either side! The only real participants were Beautiful & Banded Demoiselles, reluctantly hopping from roost to roost with several individuals attempting to hunker right down in the foliage.
One Brown Hawker was disturbed and flew into oblivion and we did have a female Southern Hawker parade around one corner before perching high up in a tree.
As we decided to call it a day the sun appeared to mock us, so we delayed our retreat long enough to witness a Migrant Hawker appear, flying high around the perimeter.
Frustrated at the lack of photo opportunities Sue & I called into the pond on the way home, but nothing much was happening there either. A few damsels tentatively venturing out from the shelter of the reeds and one female Southern Hawker nervously circling around the gorse.
Monday's forecast 'looked' promising with unbroken blue sky and sunshine filling the view from my window. Making the most of it I headed straight for the pond and waited for it to wake up.
Surprisingly Small Red Damselflies were first on the wing, shortly followed by Emerald, Azure and Common Blue. A male Emperor followed at 9.15am, circling briefly before the Common Darters woke from their slumber. I even had a male Black Darter make a brief appearance before they all disappeared with the sun.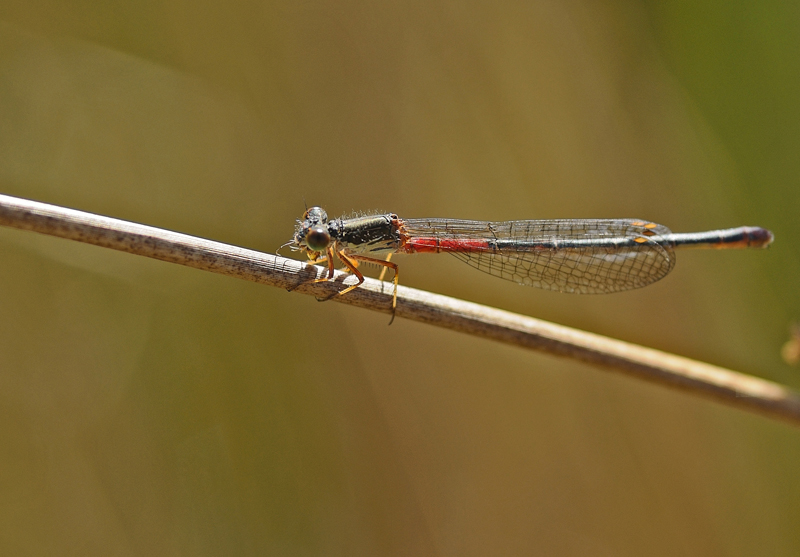 I moved on Town Common, near Ramsdown, where the ponds looked a little dry since my last visit, with some barely more than mossy puddles, but it wasn't long before the first Black Darters made an appearance, shortly followed by Emerald, Common Blue and Small Red Damselflies.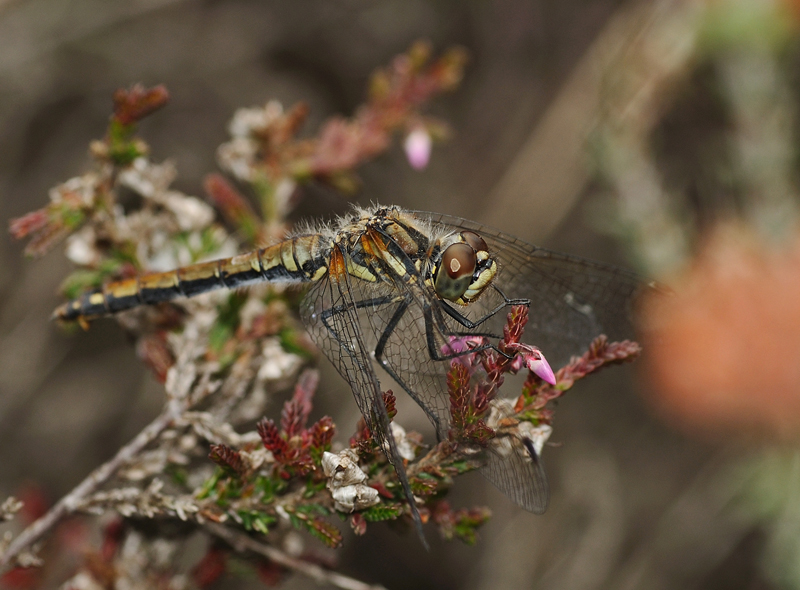 The sun however was proving very elusive, with stubborn grey clouds bringing down the temperature in much the same way as they've done for most of the summer.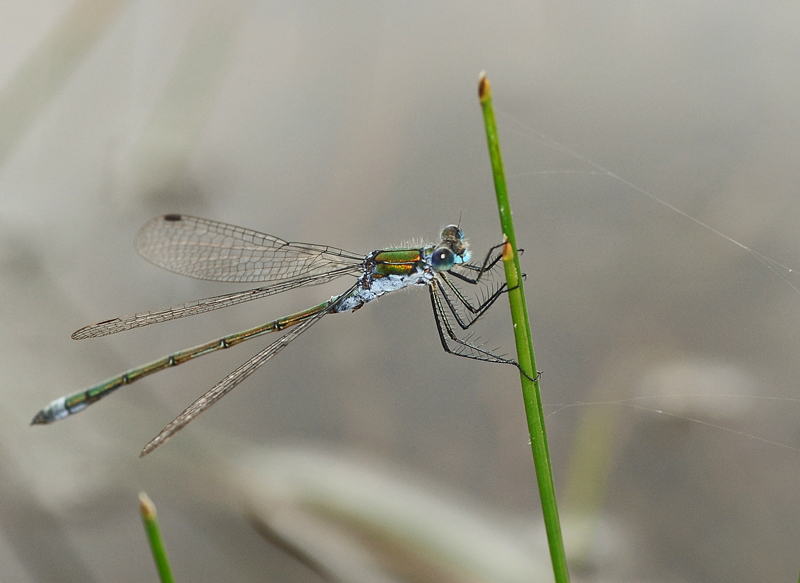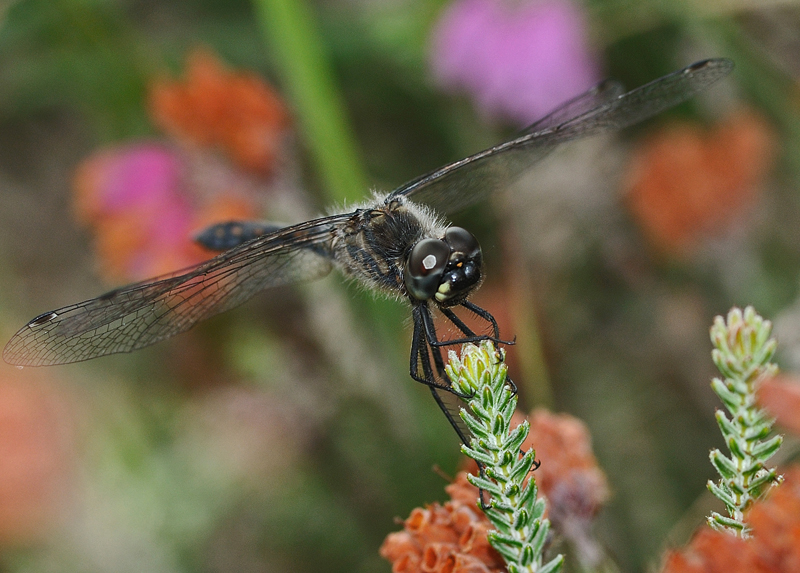 Despite the lack of sun I still maintain this fine collection of heathland ponds have the edge on those below the veiwpoint at Ramsdown, and given sunny weather will provide more action and diversity.
A brief call into Troublefield revealed nothing – not even a Demoiselle.
I did venture out Tuesday to do a tour of some of the accessable sections of the River Stour, with at least Canford Magna providing a glimpse of some brave Banded Demoiselles, but even a call into Ramsdown revealed nothing further except a couple of roosting Black Darters.
As for the rest of the week? Pointless. Heavy cloud on Wednesday and heavy rain all day today – at least it means the water bodies will be refreshed. Looking back last August was much the same, with meagre pickings until the end of the month. Let's hope that will be the case this season.