There is nothing more spectacular than witnessing swarms of dragonflies at play on a sunny day, and it was such a display that first endeared me to my passion. On Monday I was out early, arriving at Markway Bridge at around 9.00am.
Crossing the stream at an earlier point than usual to make the most of the sun's position, the Beautifuls and Keeled were already at full swing upstream and would prove to be the dominant species of the day. Enhanced by plenty of Southern, a few Blue-tails and a few more Large Red, a little further downstream I caught a sight of one of only two Scarce Blue-tailed that day, a female along the main stream itself.
The White-legged took a while to awake, with only a few spotted on my first walk downstream. I was in no hurry and was content to watch the truly stunning displays at every open section of the stream. Every point between Markway and the footbridge at the foot of Clumber Inclosure was alive with more action than the observer could comfortably cope with, and I'm pretty sure things would've been the same had I gone further, but the fifth Golden-ringed I'd seen kept me amused for a while.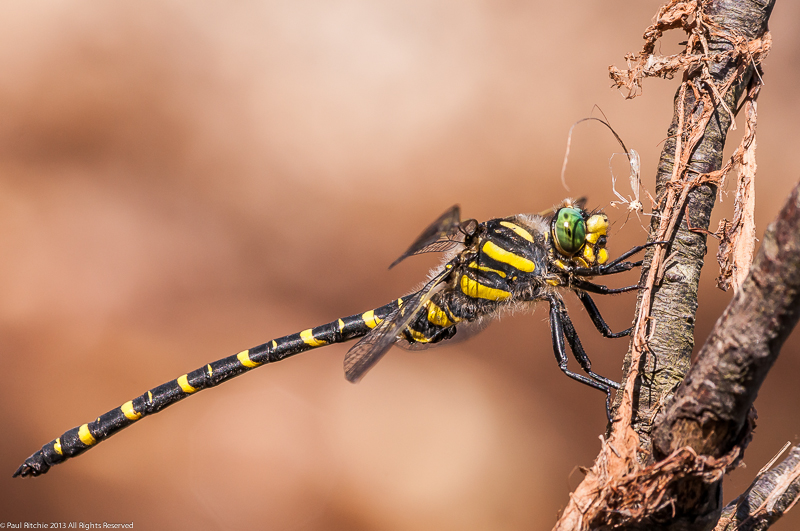 There were countless pairings on offer as opportunities, but there was to be no chasing around today. Far to hot for that – better just to wait until they landed close by.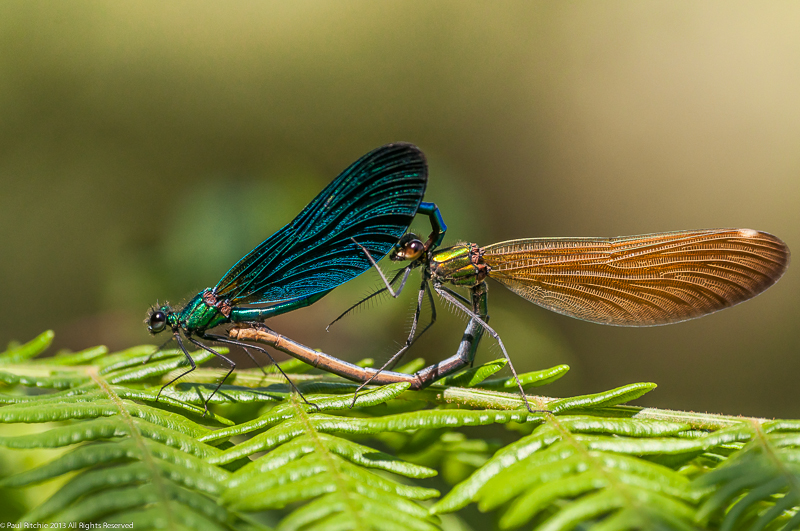 If I had one mission for the day – besides just enjoying the show – it was to find a pair of White-legged in cop; something I've failed to witness, let alone photograph, during previous visits when the closest I got were pairs in tandem along the shore. My reasoning was they chose to mate away from water somewhere in the lush water meadows, still alive with countless buttercups.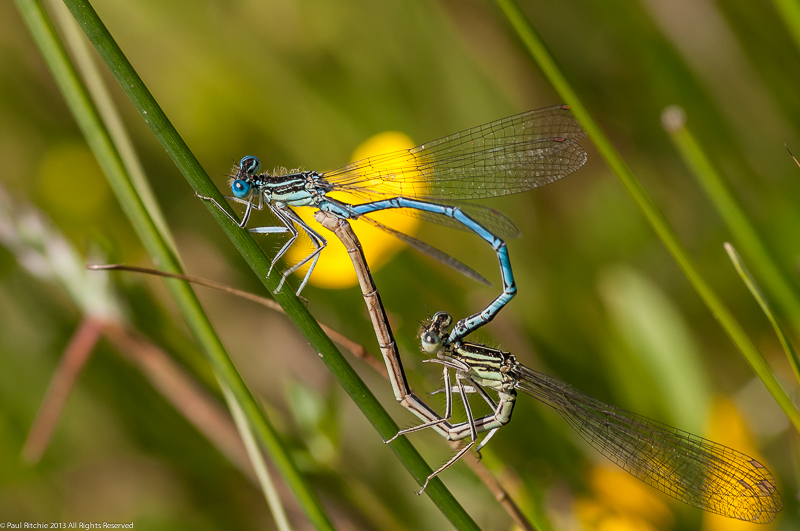 Just about the only ones not making hay in the sunshine today were humans from the forestry commission. Thankfully, unlike many locations, the meadows are left alone to thrive instead of being cut to feed the winter cattle.
Unfortunately this is where all our marvellous summer meadows go, along with the insects who thrive on them. And we despair at our loss of summer meadows!
But enough of politics and back to this glorious meadow.
Every know and again a Broad-bodied or Four-spotted Chaser would add to the diversity, but the Ober belonged to the main residents today, with little room for visitors. Not one Emperor was seen, which may have been an advantage to quell the mob tactics of those bullying Keeled against the pacifist nature of the Golden-ringed.
Hard to resist though.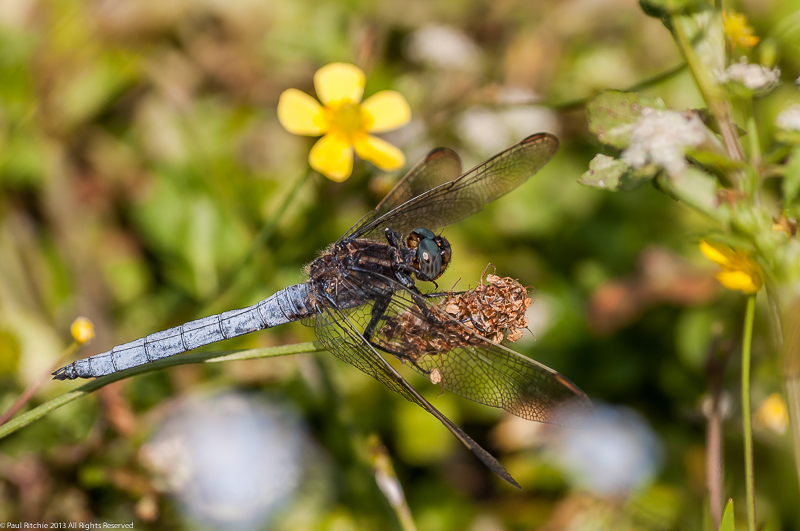 Just about the only species I'd neglected to photograph was the Southern Damselfly, and a pairing wasn't going to go amiss.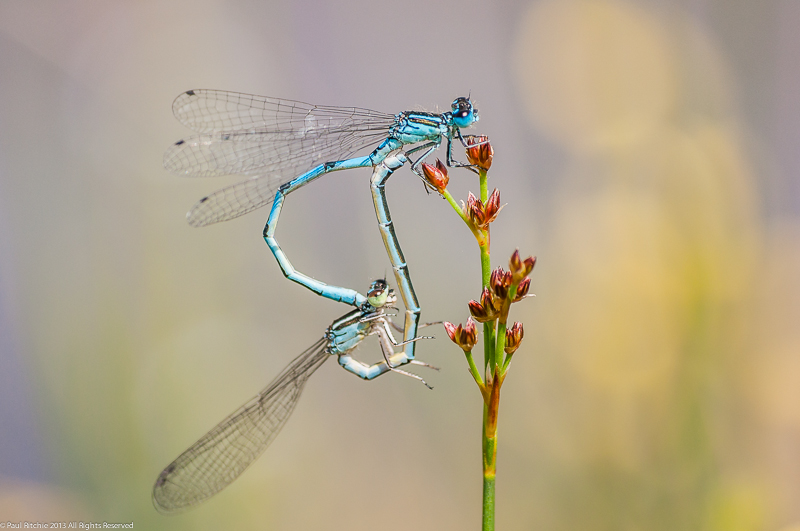 I took a break to replenish the drinks supply before doing another circuit, all the while amazed at simply how many dragonflies there were. Drink well and take your fill while the good weather lasts!