The tail-end of summer is the time of the Hawker. This season has been especially good for the Brown Hawker, with swarms seen around Bramshill, Ramsdown and Town Common; neither offering a chance of a photo!

I'm a little more philosophical these days, preferring to trust to luck rather than judgement. If an opportunity presents itself, all well & good. If it doesn't, no matter; it's just as enjoyable watching them glide effortlessly while feeding.
On a particularly hot day in Bramshill we had our first Migrant Hawker of the season, sensibly holed up under the shade of a tree.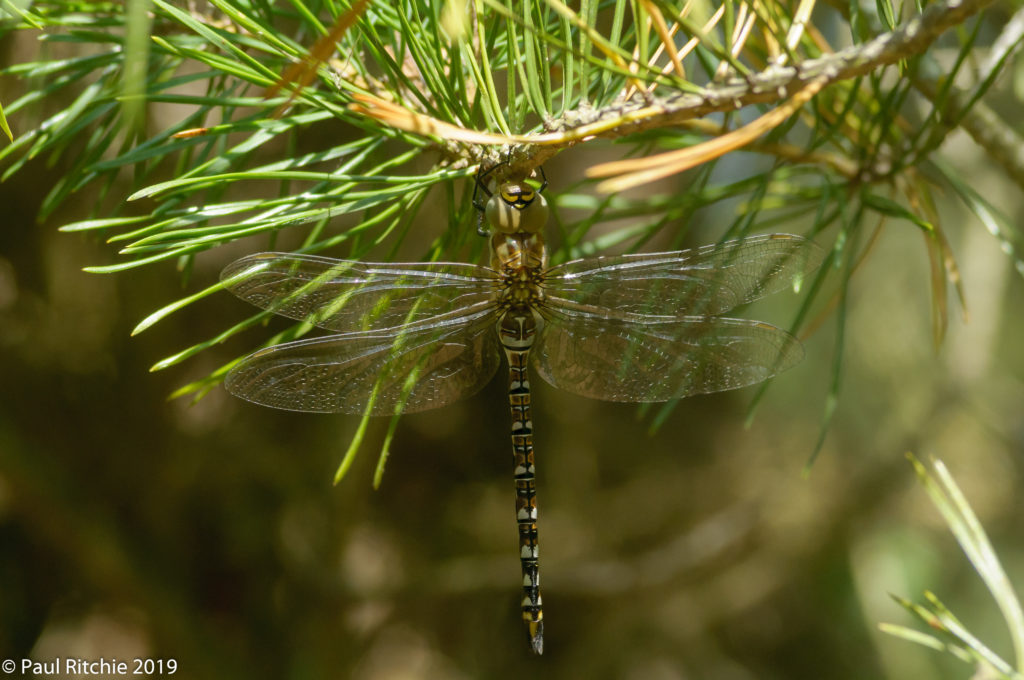 One of the better sites to encounter hawkers is Bentley Wood; just across the border in deepest Wiltshire. A walk through the forest rides usually produces sightings; often more so than ponds while they're still maturing.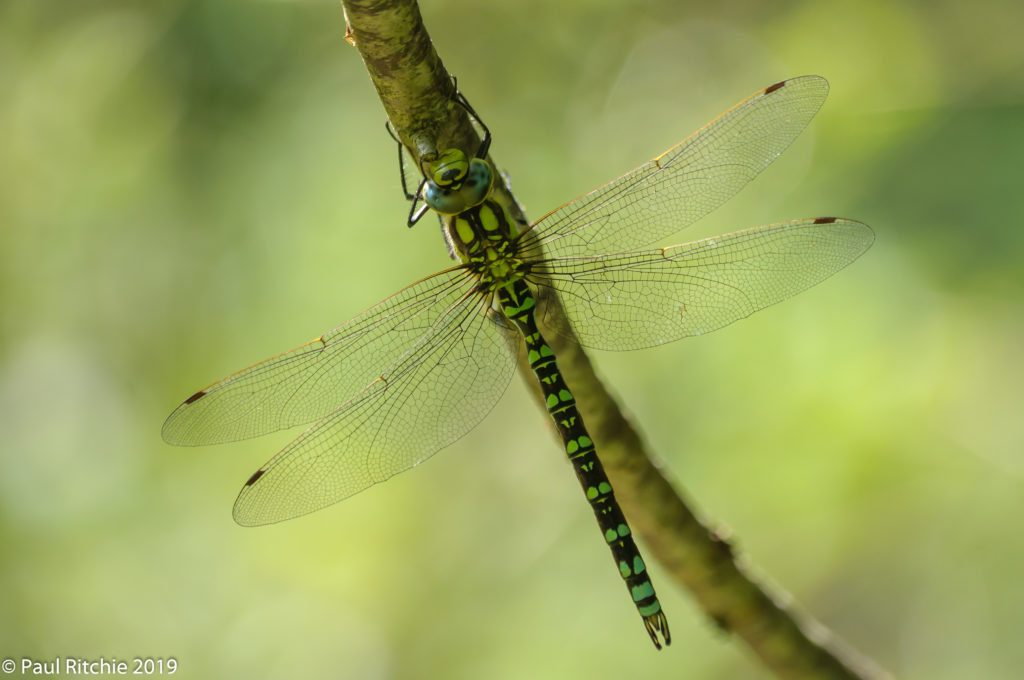 I went out to Ramsdown a couple of times in the hope of bagging a Moorland Hawker. The first visit I had to make do with Emperor; in fact at one pond there were no less than 12 male and 6 female enjoying the sunshine! Certainly the most I've ever seen at one pond.

I returned a couple of days later and my first encounter was this freshly-emerged male Moorland; a first for me, and a delight to confirm this pond has them breeding.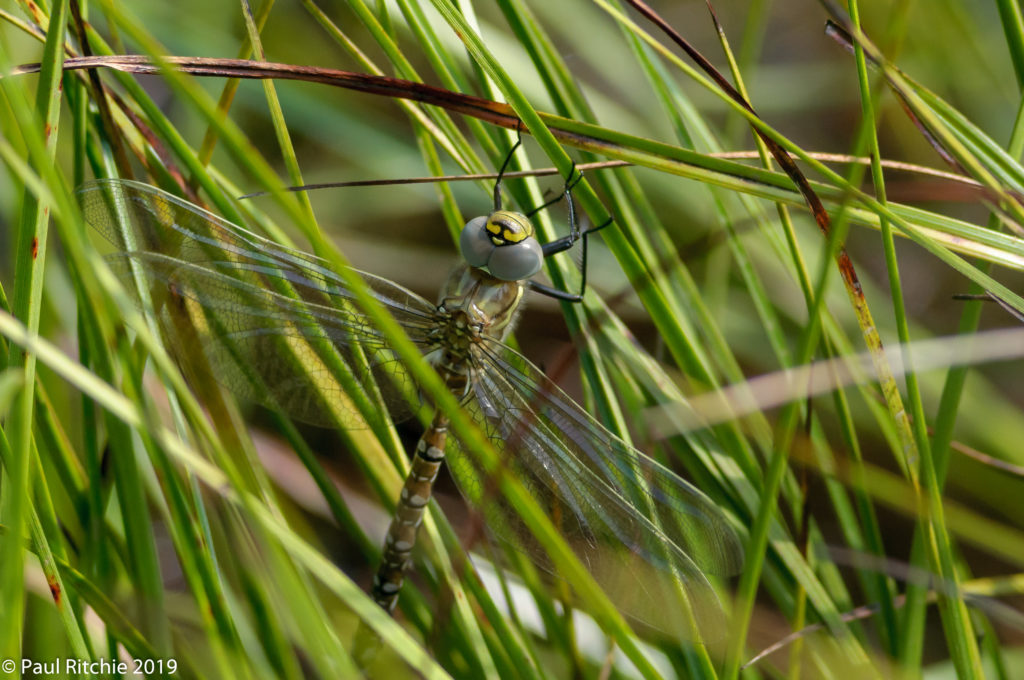 Shortly afterwards a male came in to patrol for a few moments, just before I was bombarded by a short shower! In fact the skies were under cloud for most of the day – not what we'd been forecast on what was to be a record-breaking sunny day!

I had to wait three hours for the next appearance. A male returned and stayed for an hour, the first few minutes being the best for in-flighters.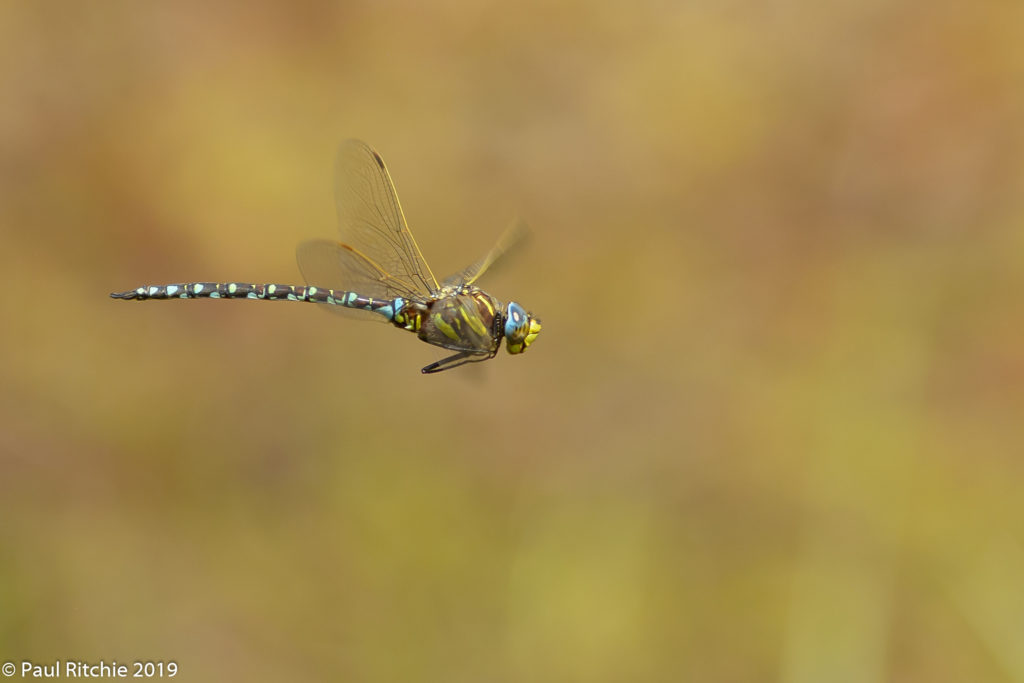 Although they have been out since June I've yet to encounter a Southern Hawker patrolling a water body, although others have already seen females ovipositing! Until I get the chance to engage with one of my favourite in-flight species I'll have to be content to encounter them at rest.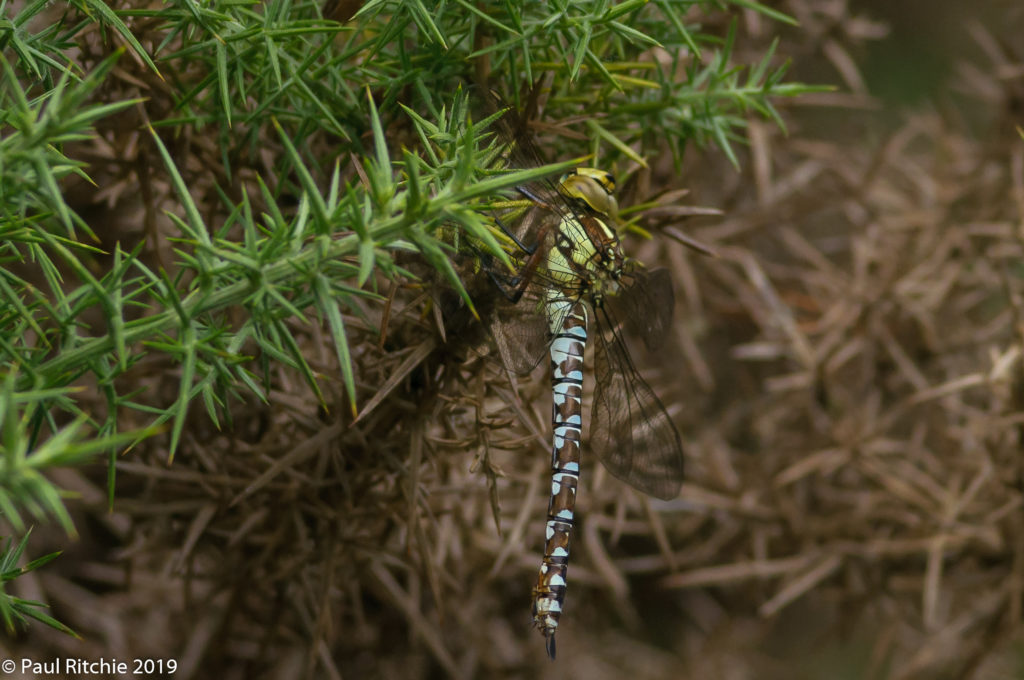 Now I've completed my Hampshire species count I can relax a little, take a stroll through the forest rides or, better still, camp out for a few hours at a pond and see who comes to visit!