Tuesday 18th April
The over-seers of Bramshill usually do a fantastic job with sympathetic management for wildlife – especially dragonflies. The setting up of small, shallow ponds throughout the reserve and there is evidence of shallow scrapes to attract specialist such as Black Darter and Small Red, however I've yet to find these species here.
A possibility is loss of these scrapes through scrub encroachment; an inevitability if paths aren't used and utilised. One example of this is the large 'clearing' to the left of the main track from the lay-by. When I first visited I was able to navigate with relative ease to access the shores of the first lake parallel to Wellhouse Lane, eventually adopting a passable circuit taking in the reed beds and surrounding gorse bushes.
In my first year I witnessed countless Emperor, Chasers and all many of other species taking time out resting and feeding in the many sunny pockets along with Grizzled Skippers, Green Hairstreak and other welcome members of the butterfly fraternity. Since then this clearing has become virtually impassible with those micro-climates disappearing under the weight of extensive sapling and gorse growth.
On a mid-April day when it's still a little too cool to see action around the shoreline I took a wander and attempted to recreate my first circuit following the line of the original path. A machete would have come in handy for tackling this virtual jungle, with maybe a bulldozer for backup.
It was hard work finding an opening through the sapling growth, let alone perforating all of my lower body navigating the gorse, yet eventually I managed to locate these little shorelines where a good number of Large Red were holding court along with a teneral Common Blue; my first of the season instantly doubling my yearly count.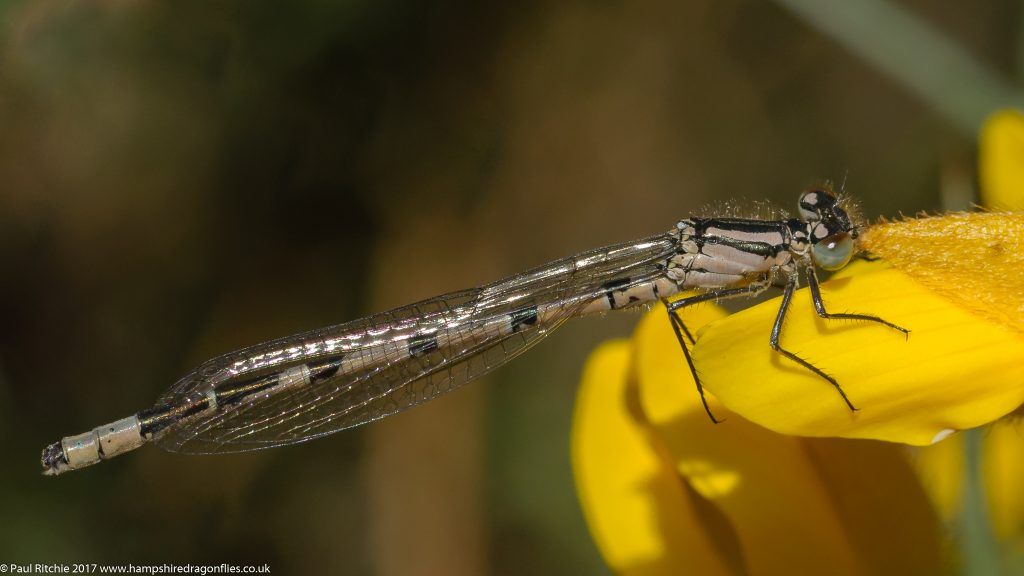 This little wonder set me up for the rest of the day and I looked for a few more on my way back to Long Lake. The irony is had I waited a short while I would've spotted them rising along these shores. Seeing the rising of the tenerals one of the welcome pleasures at the start of the season giving you a chance to get your eye in again.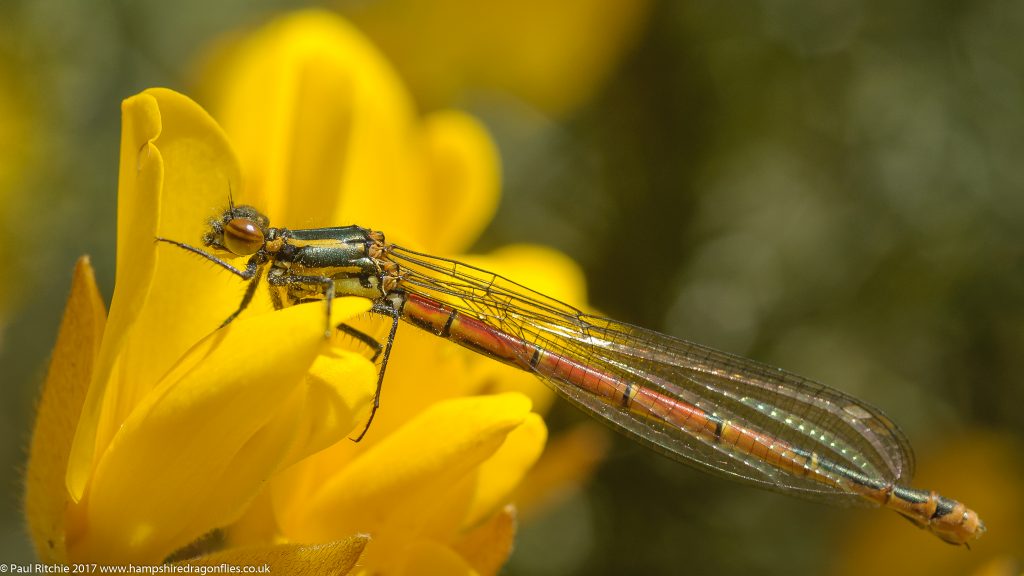 Besides a scattering of Large Red the great awakening had yet to reach its zenith, so I took a walk to the ponds. Finding just Large Red here to, but it was enough to warrant the walk; especially at lunchtime.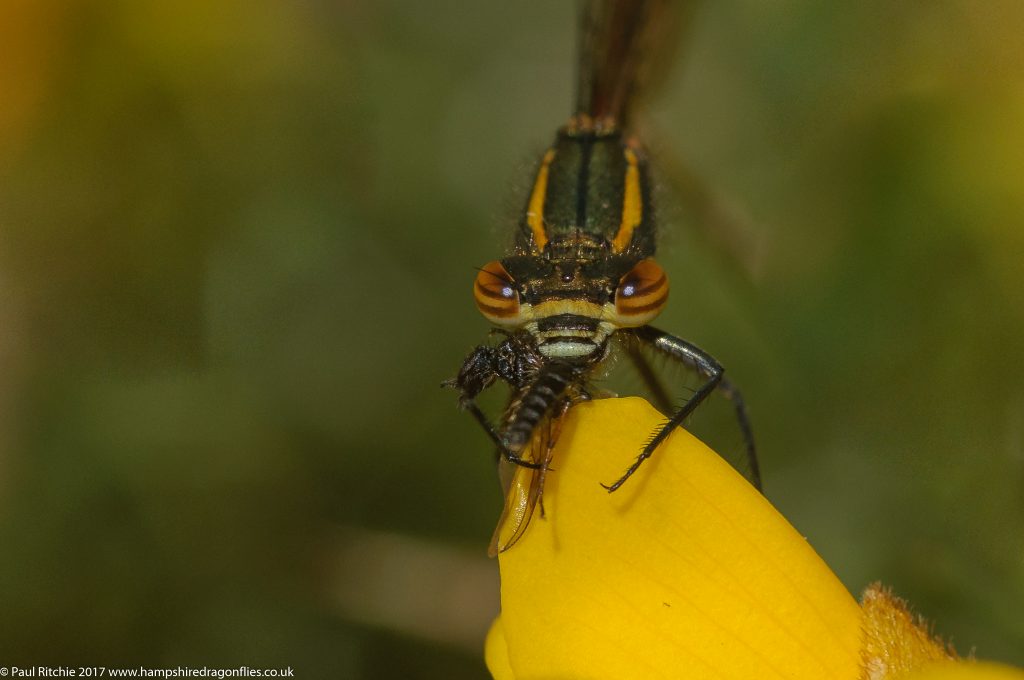 A stroll up to the stream before returning by a different route taking in the shores of the lake along Wellhouse Lane, the one which looks like face on google earth. Along this route I noticed several other paths which probably led somewhere once and would be ideal candidates for further exploration on another cloudy or changeable day.
Back at Long Lake I scoured the shoreline and watched every teneral in case a Red-eye or Blue-tailed decided to enter the fray, but not today. No worries, the now-present Common Blue were enough for now.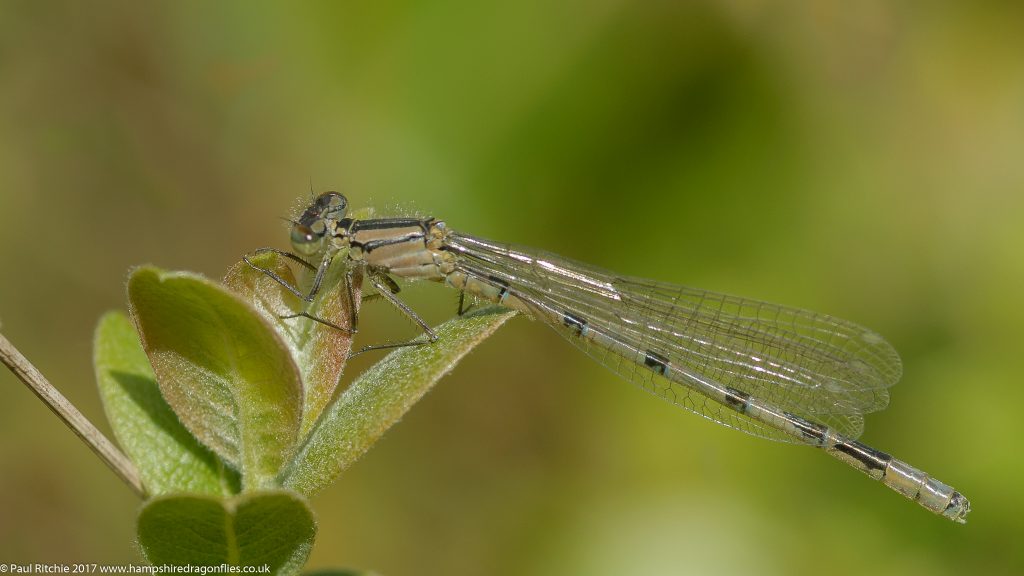 I finished at the ponds, having called in first thing, and there was still no sign of activity here just yet, but it won't be long. Temperatures having been relatively constant throughout this week mean we should see further variety on the next sunny day.