Still having to play catch-up here with another two weeks of sightings to publish. I'll start with Monday 9th where I visited 3 local sites to see what could be found on a rather overcast and cool day.
I started at Abbotswood, near Romsey, where there appeared to be a lot of construction work going on in the name of nature conservation. The pond here was in a very sorry state with hardly any water and all the rushes flattened down. All I managed to find was a rather lonely Emerald Damselfly who avoided my attempts at getting a photograph.
Just around the corner is Carrisbrook Meadows – an ideal sounding place, but unfortunately the whole site has all but been turned into a local authority tip. Barely a couple of minutes in I was challenged and told to keep to the footpath as the rest of the site – including the ponds – belonged to the waste company and was out of bounds.
I reasoned with the fellow and asked who I should seek permission from to do a dragonfly survey and this approach seemed to work with me being allowed to carry on. This was the site where I managed an excellent photo of a Small Red-eyed Damsel a few weeks back. However none were to be found this day, just a few Blue-tailed and a few Common Darters.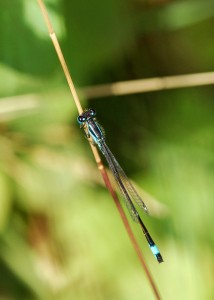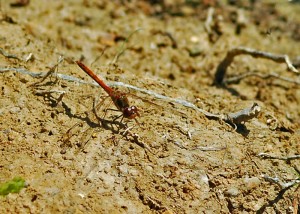 Disappointed with the day so far I travelled on to Testwood Lakes in the hope of seeing a few Small Red-eyed. The centre pond provided a few opportunities, but a conversation with one of the fellows doing a butterfly count informed me populations were well down on previous years.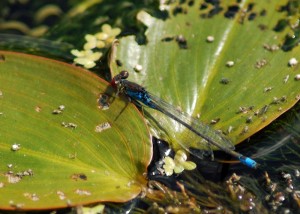 From there I took a look at the Gully Pond where I spotted my first Migrant Hawker of the season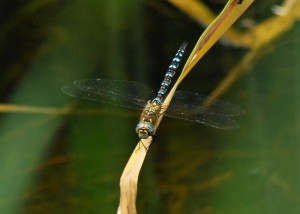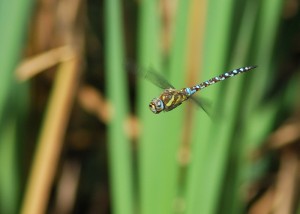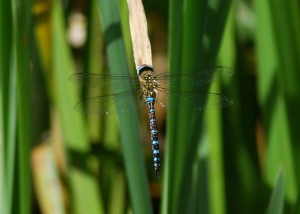 There was also a female Southern Hawker doing the rounds and attempting to oviposit on the boardwalk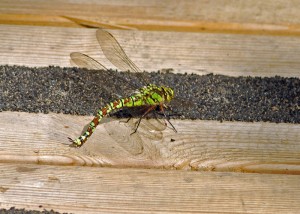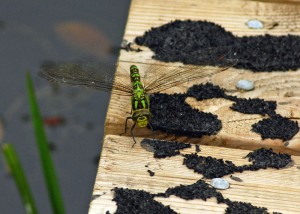 The following Wednesday I ventured out early intending a return visit to Ringwood Forest to photograph a selection of Emerald Damselflies, which are very plentiful here. The grass and heather was still wet from the evening rain and I ended up soaking wet, but the results were worth it.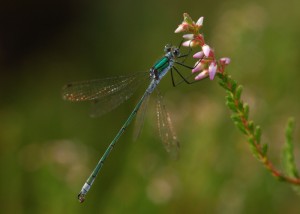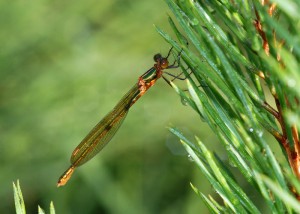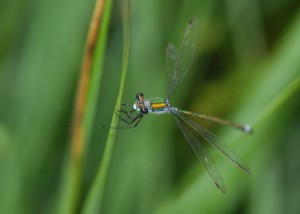 Further exploration into the undergrowth produced a few Black Darters and a Common Darter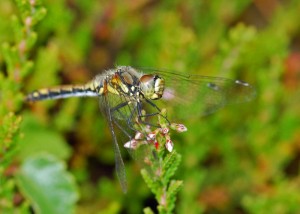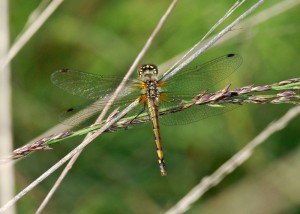 From there I took a short drive to Slop Bog on the Ferndown Bypass, a site I'd been meaning to visit. Unfortunately the site only confirmed my suspicions that local authority nature reserves rarely produce anything near what they promise. All I managed to see was a lone Common Darter and a couple of Small Red Damselflies.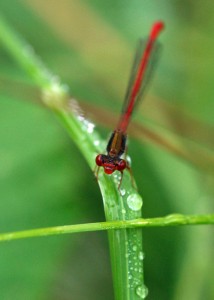 On the way back I stopped in at the pond Doug & I had previously visited and was rewarded with a female Brown Hawker ovipositing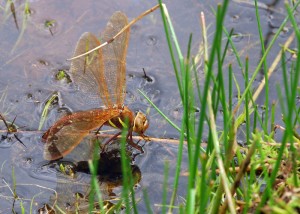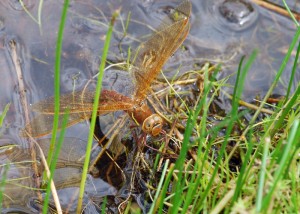 Thursday 12th at first looked promising, but as usual the weather took a turn for the worse with only the briefest of sunny spells to break the gloom. I stopped off at Duck Hole Bog and spent a few moments watching a lone male Emperor patrolling the pond.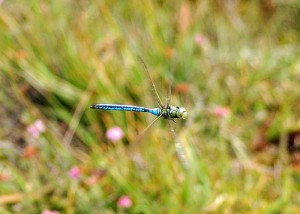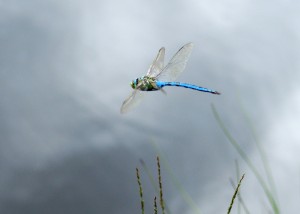 I also stopped off at Burley Gravel Pits but again all to be seen was a lone male Emperor.
The weather continued it's gloom for the following two days, but Doug, Sue and I ventured out as planned anyway on Saturday. The only sightings were of Common Blue Damsels, everything else hiding away from what was to become a very wet day.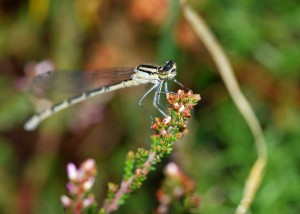 As mentioned previously we do desperately need some rain, in fact a great deal to replenish the heathland ponds. I would prefer it if we could have a few days of torrential showers followed by some hot, dry and windless days instead of this indecisive gloom with occasional sunny spells. Either rain or don't!
But then we are in Britain and apathetic gloom should be expected in our summers!