Last year Sue & I promised ourselves a trip to find the Common Club-tail Dragonfly, but due to other commitments we never did get to go. So on a very windy Sunday we drove the 60 miles to Goring-On-Thames armed with a highlighted OS map.
About half-an-hour into the walk I spied, my first ever, fly high into a tree. Nevertheless I still frantically snapped away just in case it was the only one I saw.
I needn't have worried. Just as we started our walk back down the track we saw this teneral fly up from the foliage and back down again a few feet away. He wasn;t exactly in a prime position and once again I got seriously stung getting my shots.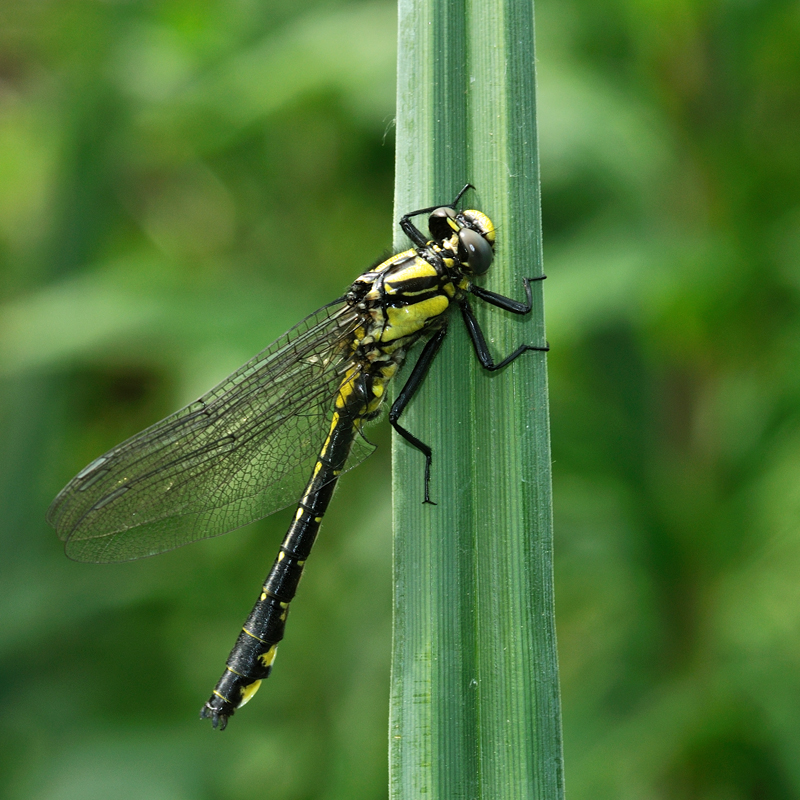 There was no way Sue was following me in, so after I had my fill I thought if she can't come to the dragon then I will take the dragon to her. Surprisingly the closer I got with my finger the more he stayed put, until he obligingly crawled onto it.
I gingerly tiptoed over to Sue to enable her to get a photo and he made a girl very happy when he obligingly crawled from my finger to hers. Of course I had to capture the moment!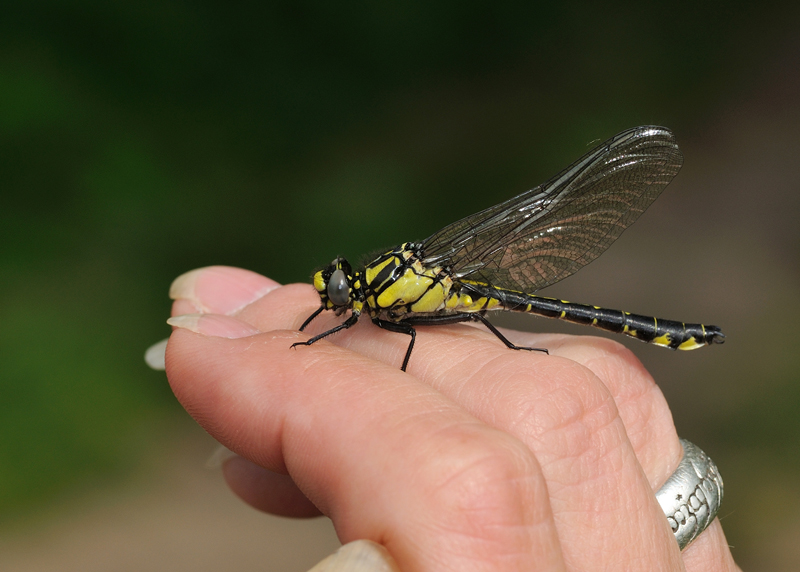 After our little encounter we drove the short distance down-stream to another reliable location and saw a half-a-dozen more perched quite happily in the bank-side foliage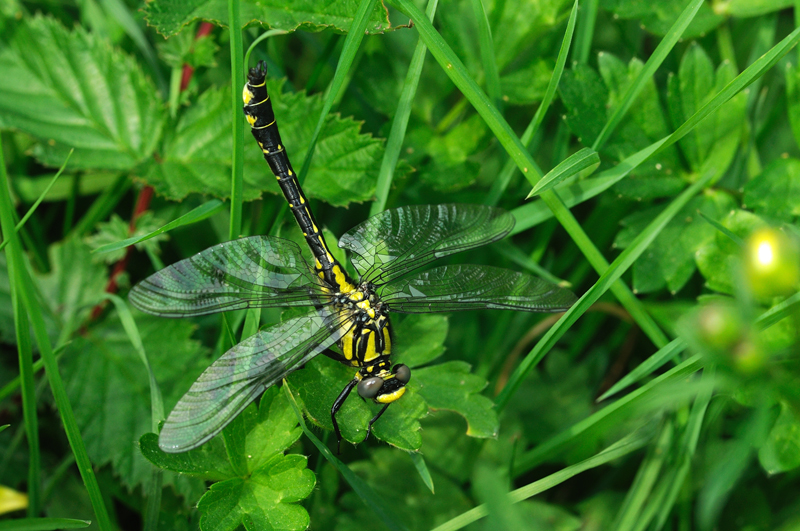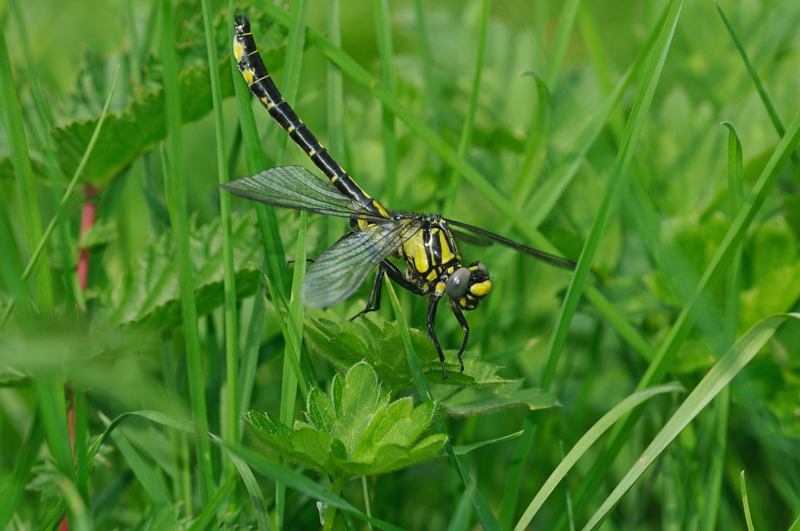 I had no idea what to expect and thought that they would be difficult to locate or approach for a photograph, but having all been fresh individuals and probably because of the windy conditions they proved most obliging.
If you have never seen this beautiful species I urge you to take a trip to Goring-On-Thames or Pangbourne – two of the only stretches of this river accessible among the prime real estate – and witness them for yourselves.
The following day we took a trip to Pulborough in West Sussex to another suggested location.
The small area just north of Stopham Bridge was a relative jungle compared to the well-manicured banks of the Thames with waist-high nettles, brambles and several other obstacles which makes the going tough. However the clearing is ideal for dragon spotting being surrounded by gorse and trees. Just make sure you're well protected!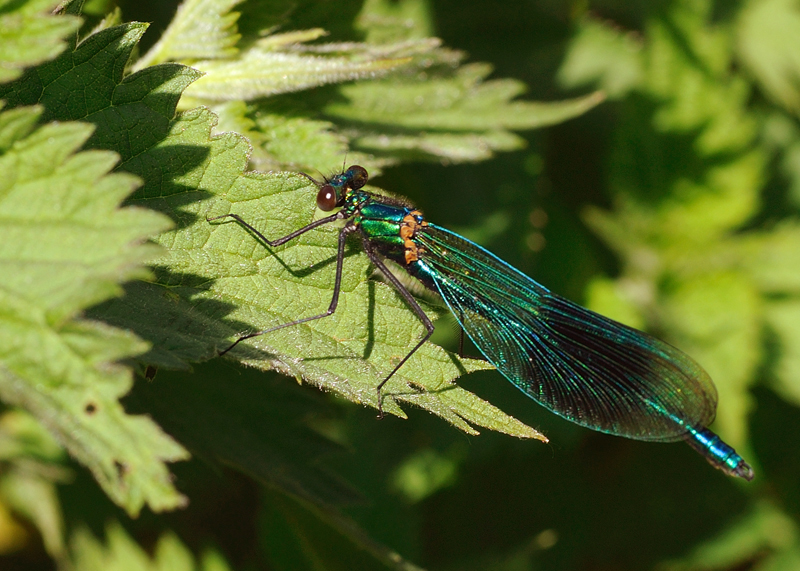 Although we saw a few Four-spotted Chasers, several Banded Demoiselles and swarms of Mayflies, we didn't see any Club-tails. It is possible that they haven't emerged there yet or we didn't look hard enough.
On the south side of the bridge, at the end of the lane leading from the pub, there is a footpath leading to a wide riverside area which is easier going and again may well provide a feast of dragonfly activity later in the season.
A little disappointed with this location after the fruits of the previous day, we decided to drive the 20 miles to Thursley Common to get our fix – and it is well that we did so! As soon as we reached the pond we were greeted by several Downy Emeralds patrolling the banks.
The wet reeded area to the north of the pond is backed by gorse and trees and I had my chance to get a couple of perched shots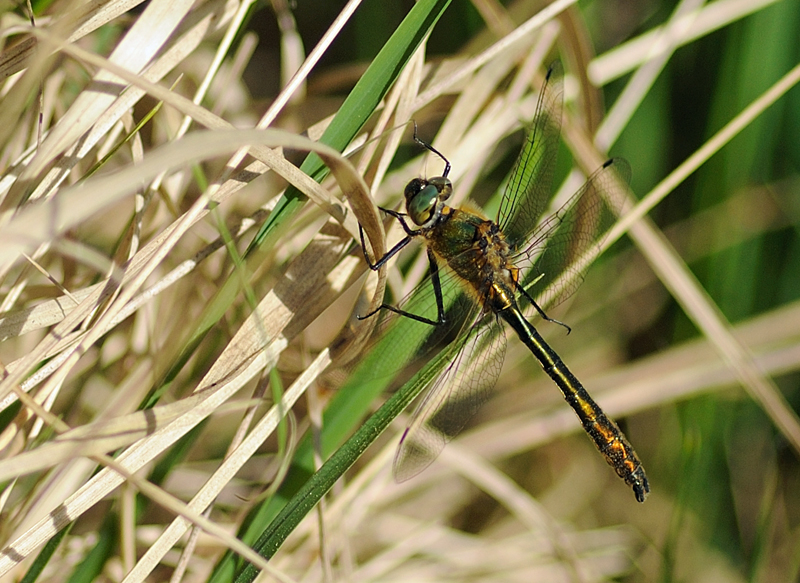 From experience I know that the Downy can be hard to approach and does tend to like perching in – or in the case of this one – on trees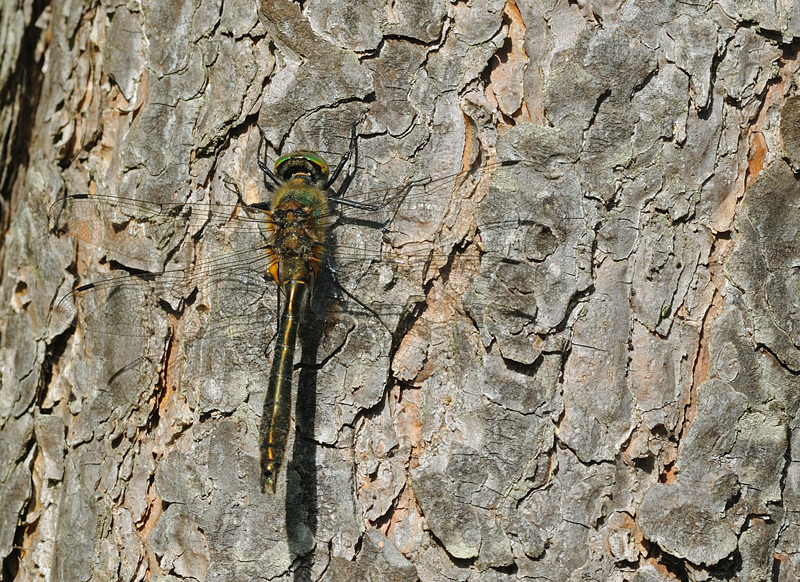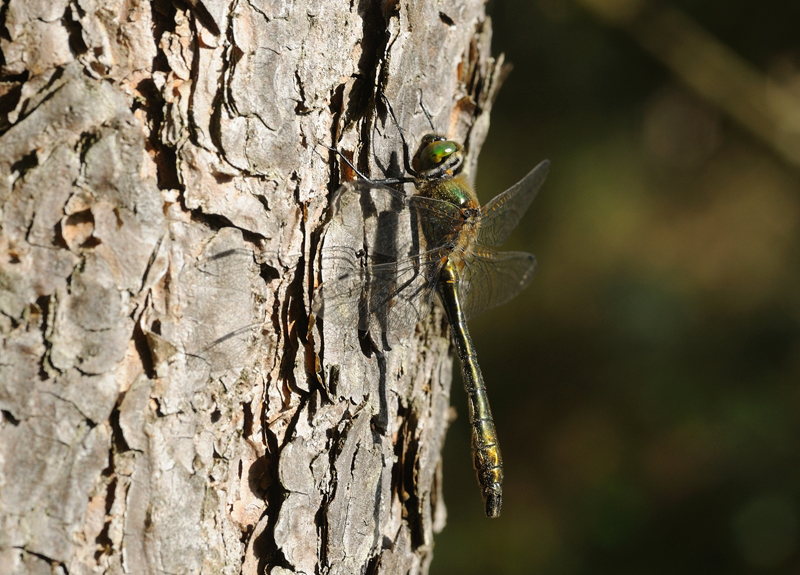 I could have stayed here all evening stalking my quarry but as time was getting on and the wind yet again was proving uncomfortable I relented knowing I had a few good shots in the bag. Just enough time to grab a Four-spotted Chaser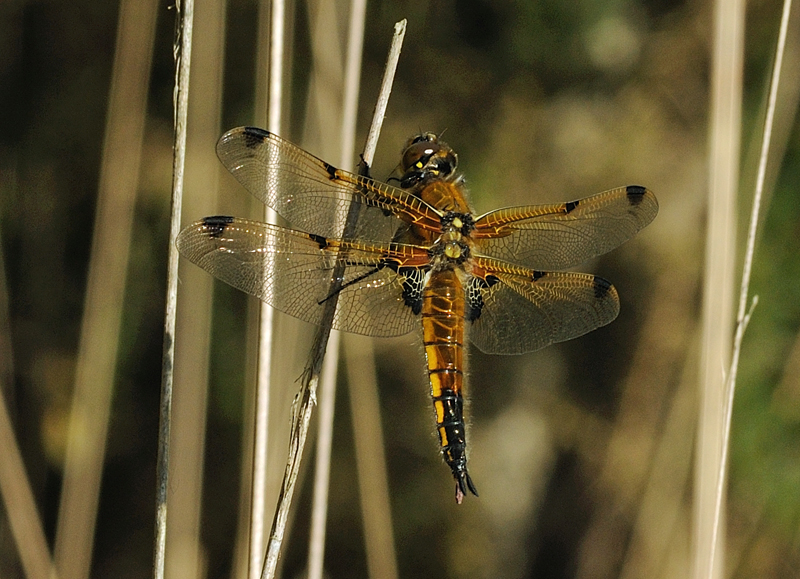 So a perfect start to May and the perfect end to a Bank Holiday weekend.