Tuesday 23rd August
Another two days of glorious sunshine which certainly produced the goods. With temperatures expecting to reach 30°C+ and reasonably light winds the conditions were perfect for some pond action; at least until mid-afternoon.
Wednesday I had a field trip scheduled so on Tuesday I selfishly indulged while scouting Bramshill for the best action and variety. Arriving shortly after 10.00am it was already sweltering which meant that all warm-ups were completed and the ponds were in full swing.
Each pond in the clearing has its own personality. The middle pond offered the best spectacle with plenty of Common Blue acroos the water and around the margins.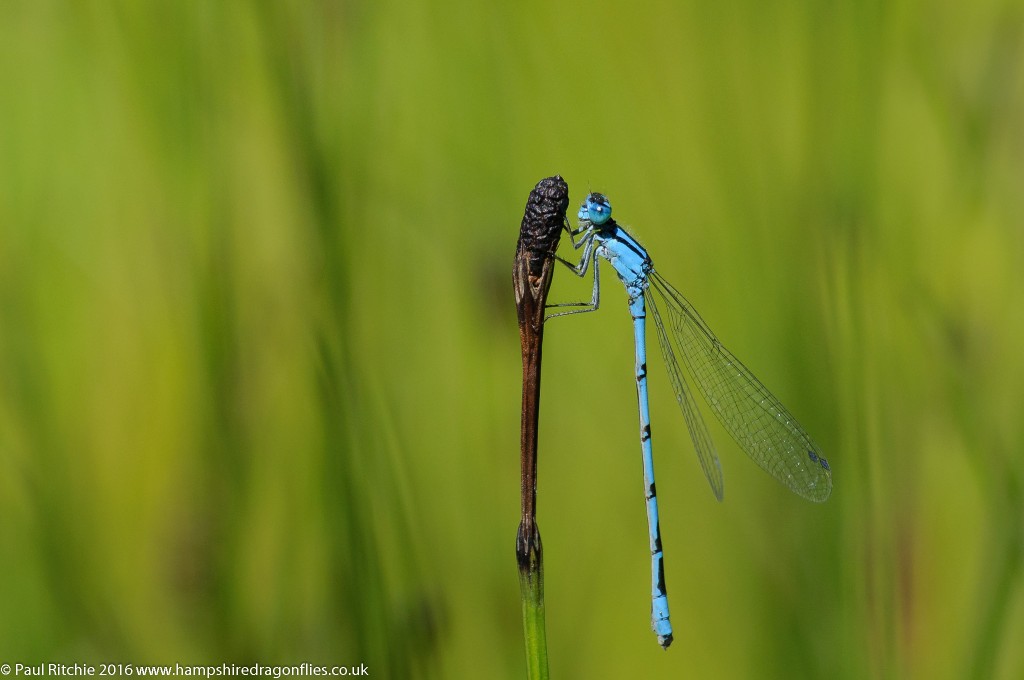 Common Emerald some Azure and a few Blue-tailed shared the space along with several tandem pairs of Common Darter and a few Ruddy adding variety. However this is hawker season and I spent some time just watching the show.
Two or three Migrant Hawkers were weaving in and out the bulrushes, frequently flying through the shaded half which didn't offer the best in-flight opportunities. A male Brown put on a spectacular show gliding along an almost predictable figure of eight path high above the surface, offering a great chance for some panning practice, but just a pleasure to watch.
Along the gorse hedge a male Southern wove back & forth above the scrub for a while before crossing the causeway to mirror his pattern, avoiding the water and circling yours truly.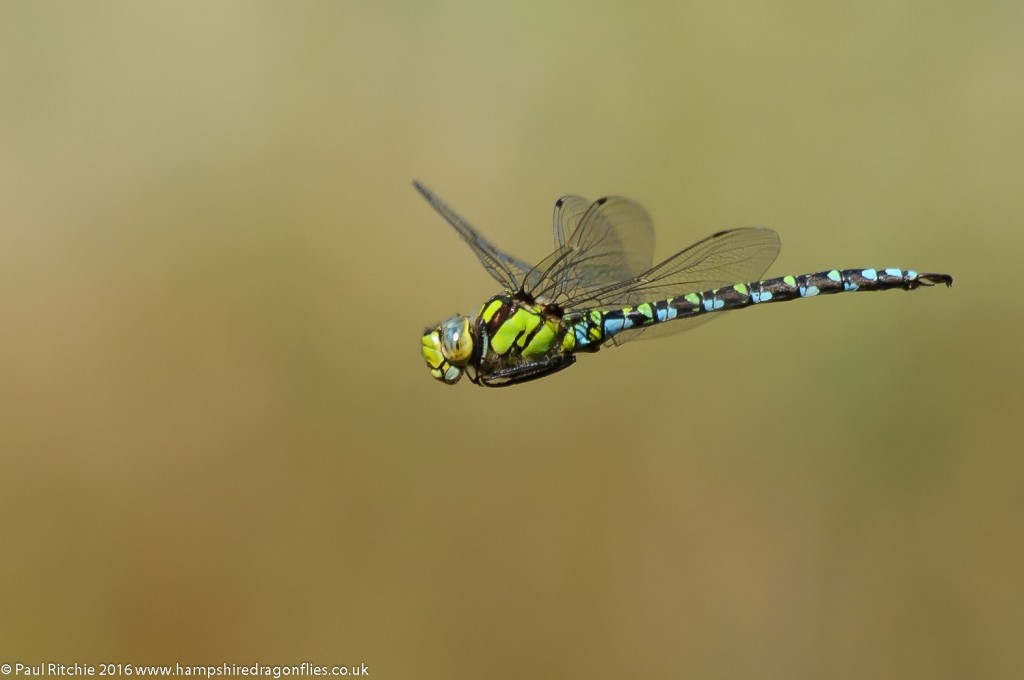 Here was my subject. Brilliantly dapper in his youthful vibrancy contrasting nicely with the subdued tones of the dry scrub. What more could you possibly want? Well, an opportunity for a face-to-face shot will do nicely.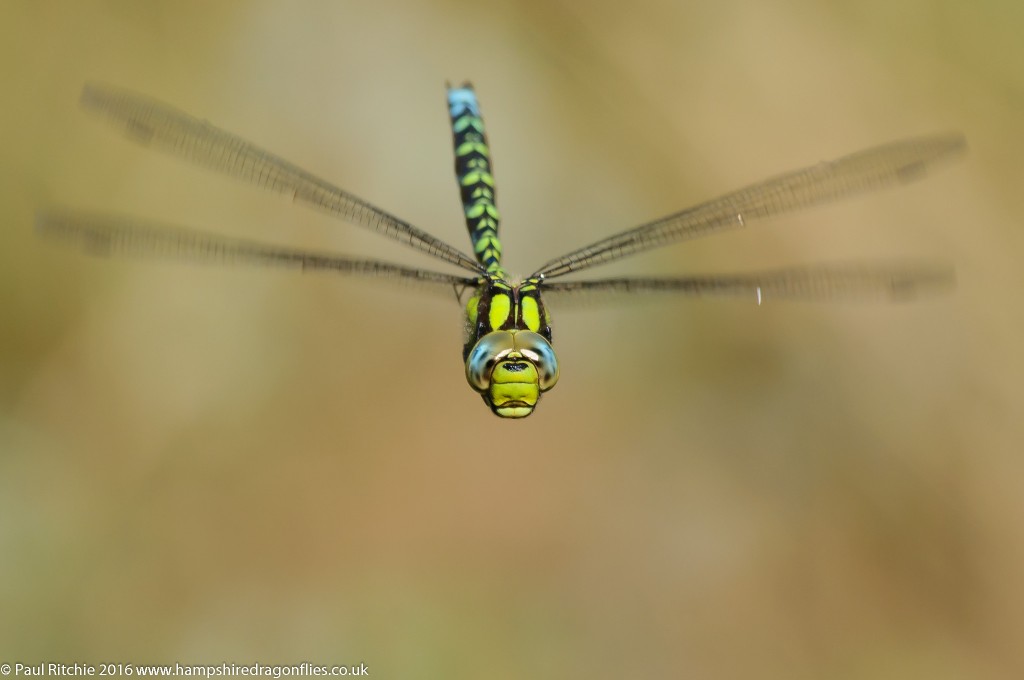 At the far pond another male Brown Hawker was holding court along with a Migrant among the procession of Common Darters and more Ruddy, however the Common Emerald was the dominant damsel here.
The rising heat didn't warrant walking too far so a brief stroll along hawker alley returning along the shore of Long Lake offered some diversity with both Red-eyed species present but the stiff breeze and humid heat kept the hawker action down. However in the sheltered micro-climate of the bulrushes a male offered a pleasing opportunity.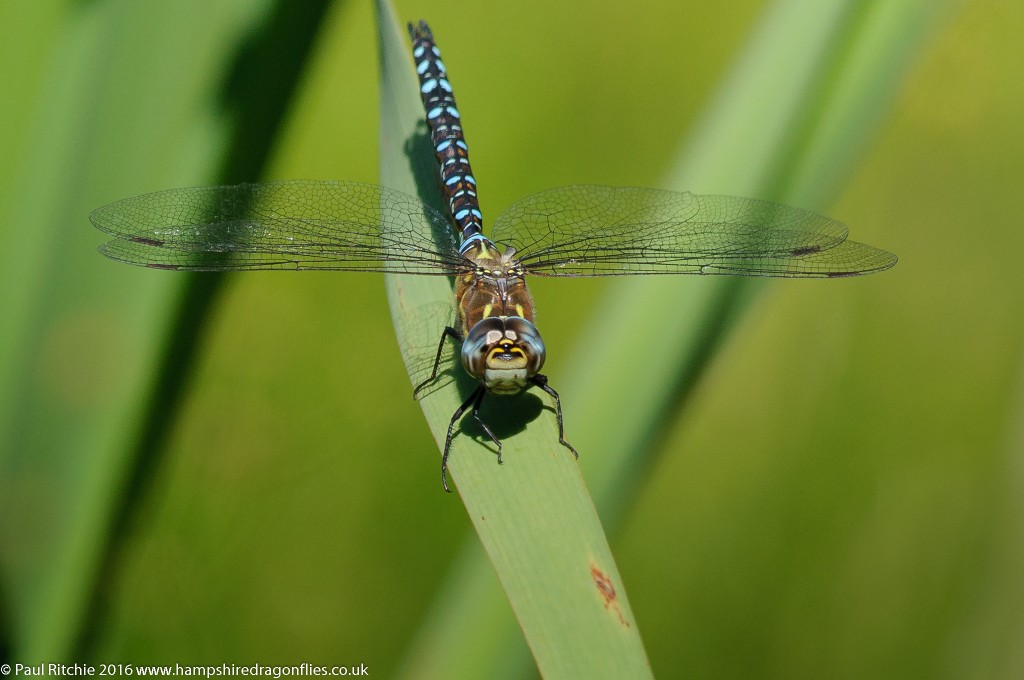 Returning to the ponds the earlier action over the open pools had all but seized so I decided to finish the day back with the Ruddy Darters at the pond offering some shade. The hottest part of the day resulting in the pleasing 'obelisk' position as he attempted to cool down.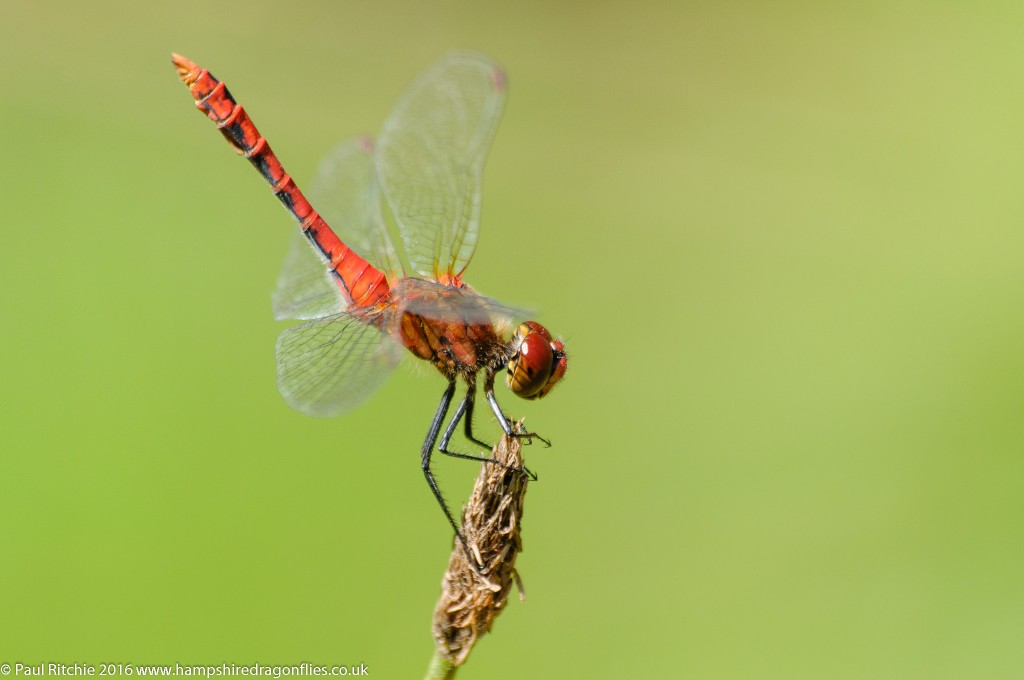 With most of the dragonflies having gone to cool down I too called it day. Cracking day though, showing Bramshill at it's best 🙂